Red inspiration
26th December 2011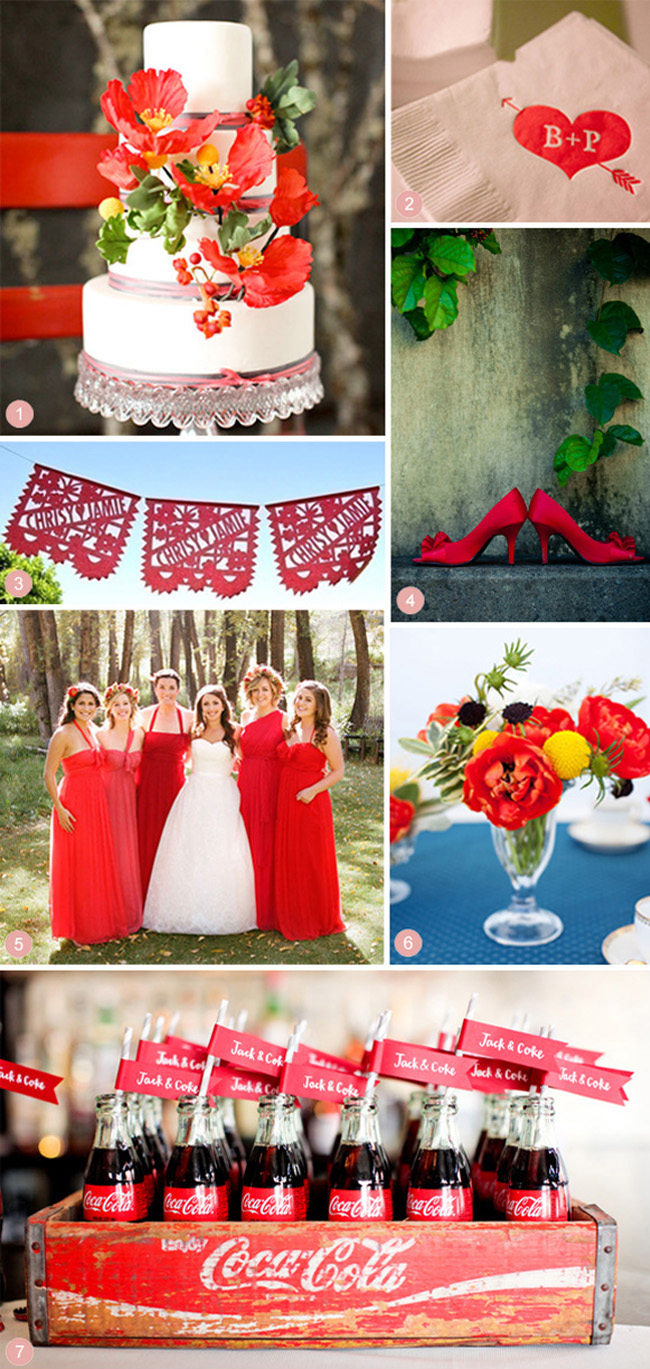 Love. Desire. Passion. Romance. The colour red conjures up all kinds of feelings and impressions, all of which sit quite nicely with the concept of weddings and marriage. How ever so convenient!
The colour red could be considered quite an intense colour for a wedding colour scheme, of course, but unlike it has been so in the past. Where it may have been more symbiotic with a very formal and traditional occasion, these days it can be infused into your wedding styling in a much more relaxed way.
Check out these sweet ways of making red your wedding colour in a cute and relaxed way, appropriate for a Sunshine Coast wedding, without losing those special feelings that typically go along with the colour of love. Flowers, cakes, hologrammed napkins, mix-match maxi dresses, even retro Coca Cola boxes can have your romantic wedding looking all lusty, yet unique and cool at the very same time. It's actually quite magic, if you think about it.
1. Red flower cake. Cake by Lael Cakes, photography by Jen Huang
2. Personlised napkin. Photography by Aaron Delesie, via Style Me Pretty
3. Personlised Mexican Wedding Banner from Aymujer
4. Red Heels. Photography by Emma Nayler Photographer
5. Red Bridesmaid's dresses. Photography by Aaron Delesie, via Style Me Pretty
6. Floral table decoration from A Creative Mint
7. Personalised Coke bottles. Photography by Jen Huang, via Style Unveiled
Find more wedding styling inspiration here.