Best Lake MacDonald Ceremony Spots
17th April 2013
When planning your Sunshine Coast wedding,  you will of course check out many ceremony venues and locations. It's a toughie – indoors or outdoors? Beach or hinterland? Will you fit all your guests in the one spot? Will it be private enough? Can I get a permit to hold my wedding ceremony in my perfect spot? 
Well you are in luck, beautiful brides-to-be, because The Bride's Tree team have been scouring the Sunshine Coast for all of the best outdoor ceremony spots around. We have surveyed the areas, taken photos from all angles and found out where and how you can get your required permits. How good are we! 
Today I'd like to bring your attention to the Botanical Gardens at Lake MacDonald in Cooroy, which is just on the other side of Noosa. I honestly didn't even know this place existed until recently, but I can tell you that I now have a firm picture of my own hypothetical nuptials taking place in this very spot. 
The Botanical Gardens have several gorgeous possibile areas that would be perfect for a wedding ceremony. There are many open park and garden areas, a sweet little gazebo, vined archways along a path that just screams "wedding aisle", but my absolute favourite is the stunning paved amphitheatre, which overlooks the lake itself. It has an amazing blend of man-made and natural granduer. With this beautiful area and stunning backdrop, you wouldn't even need much in the way of decorations! 
The other areas of the Botanical Gardens alongside Lake MacDonald have countless pretty gardens and trees, perfect for taking bridal party photos.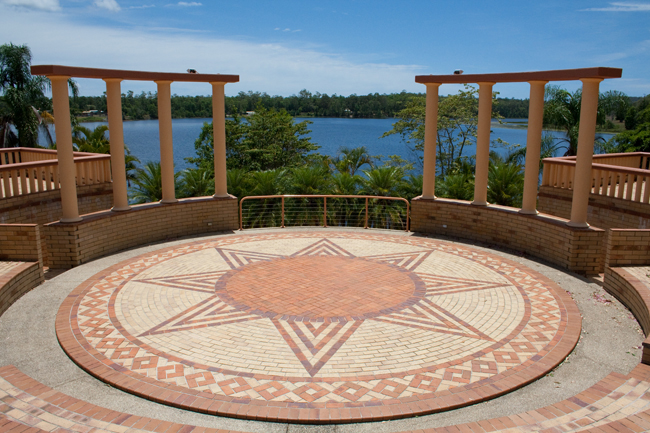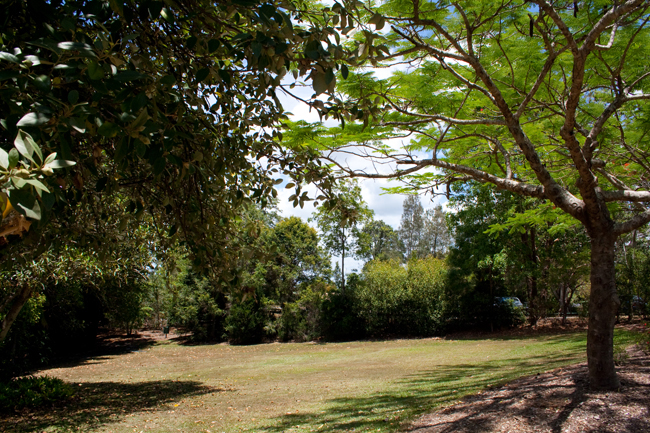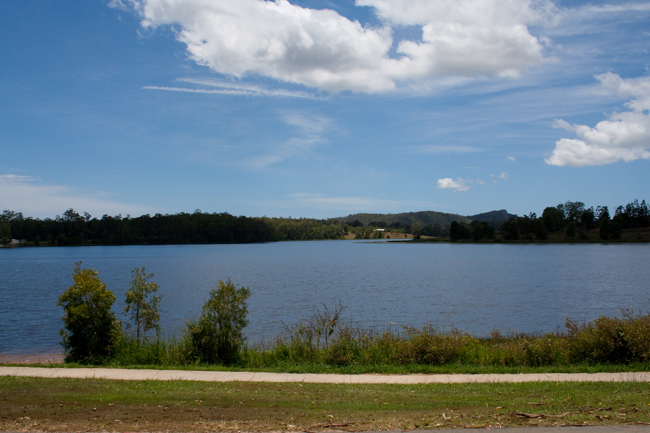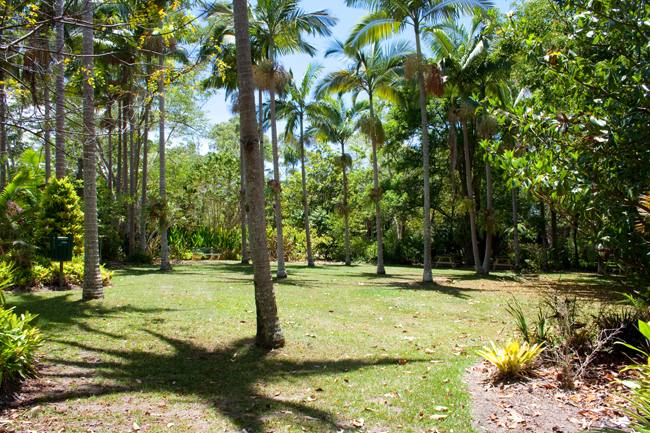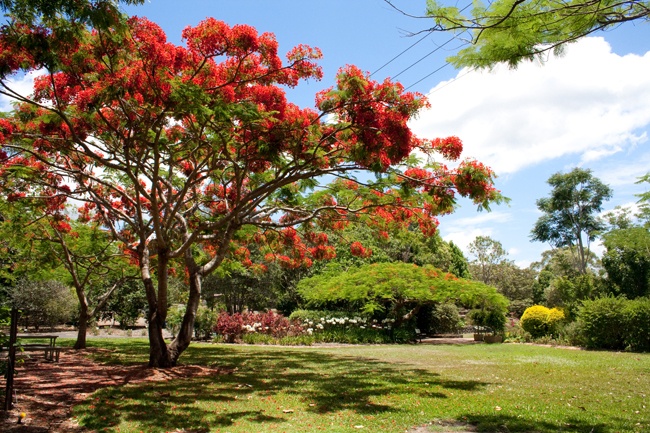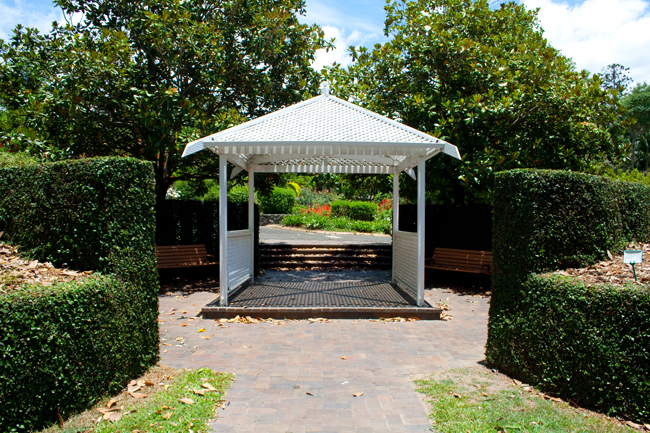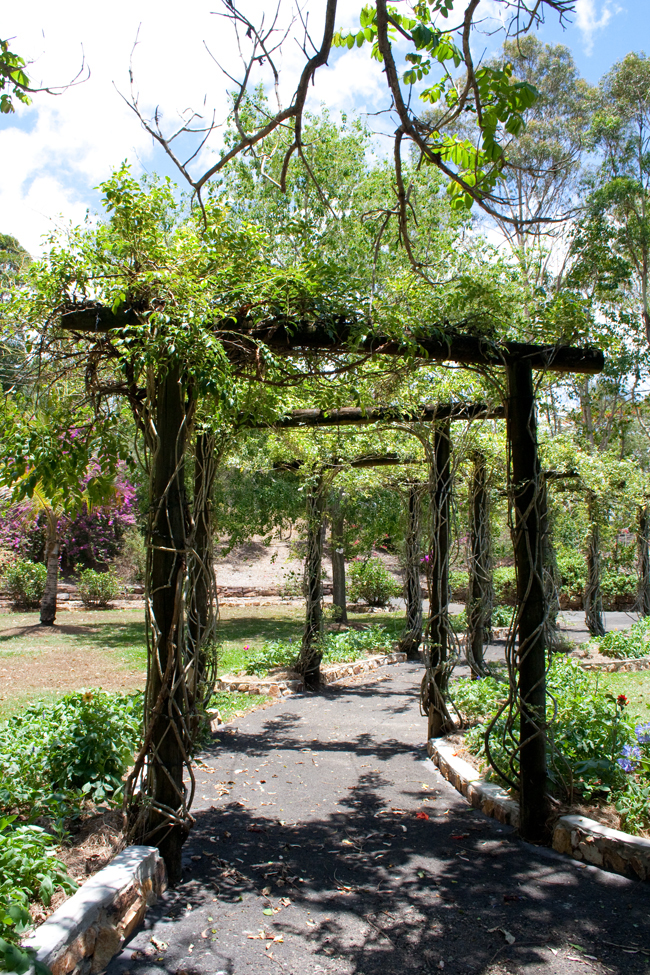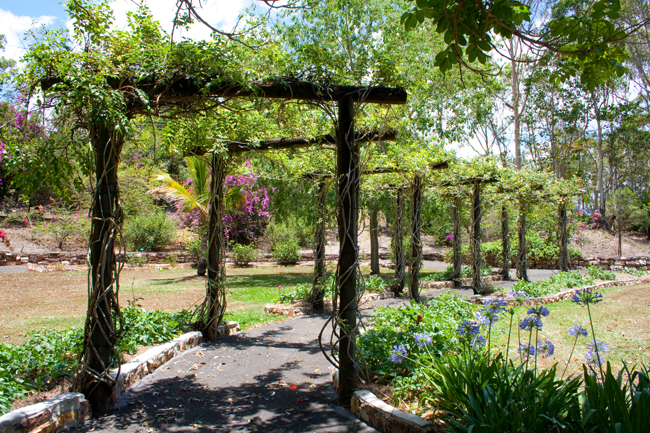 To find out how you can gain the necessary permits for any outdoor wedding ceremony location across the Sunshine Coast click here. 
For more ceremony location photographs of Lake MacDonald and other Sunshine Coast locations for ceremonies, take a stroll through our Gallery. 
For a full list of popular outdoor Sunshine Coast wedding ceremony locations, and more helpful articles on wedding locations,  click here.