Venue Review: Noosa Waterfront Restaurant
4th July 2013
Everybody loves a wedding in Noosa. What's not to love? It's well-known as one of the most beautiful places in Australia, and the world. If you're going to have a wedding in Noosa, you may as well do it right, and that means on the water.
A wedding reception at the Noosa Waterfront Restaurant and Bar is an occasion to remember always for its wonderful location, food, wines, service and warm atmosphere. And the packages available are surprisingly affordable. Cocktail packages for up to 150 guests start at just $89 per person, and sit-down dinner packages start at $99 per person, while you can choose one of their five-hour beverage packages that start at $55 per person.
There are many beautiful places close by to hold your wedding ceremony, many within walking distance, so you and your guests can relax without the concern of transportation between wedding day locations. The closest being right next door on the private lawn area, beside the Noosa River and surrounded by the magnificent Moreton Bay Fig Trees, with their enormous shady boughs supporting the evergreen foliage. This iconic tree is one of the reasons Noosa is so named, meaning "Shady Place", an Aboriginal term.  Your guests will enjoy the distinct appeal of the tranquil riverside setting and you will discover the perfect setting for your wedding photography.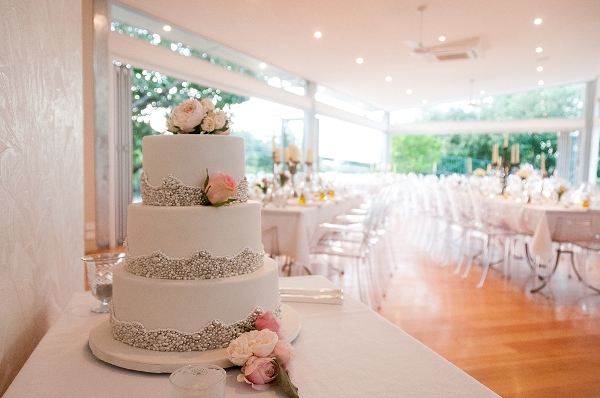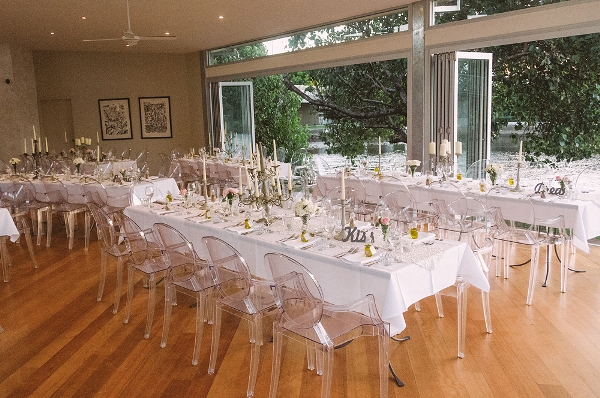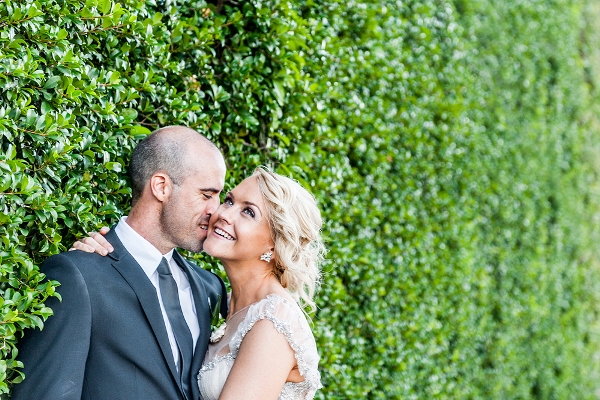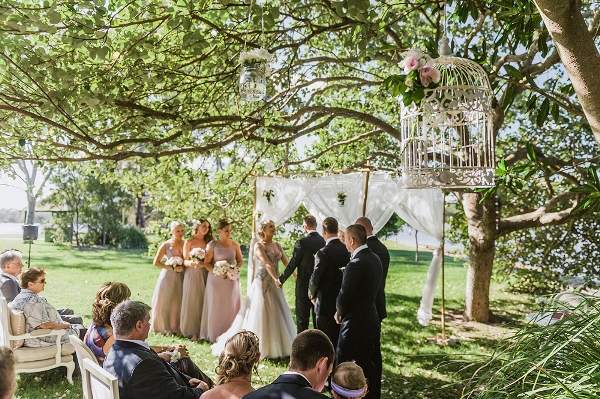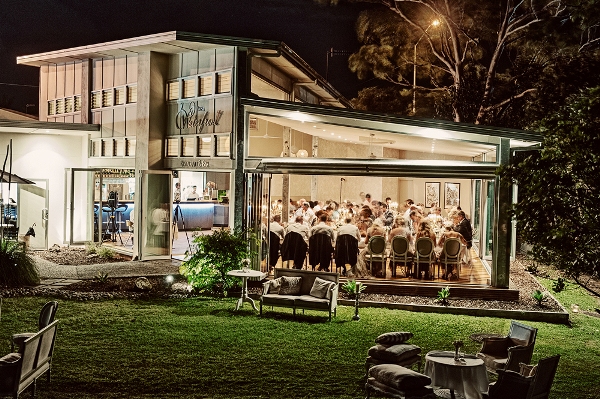 The Low Down
We asked Noosa Waterfront Restaurant a bunch of questions on your behalf… 
Will ours be the only wedding held at the venue on our wedding day?   
Yes
How long has the venue been operating as a wedding reception venue?
Over ten years.
How many guests can the venue accommodate? 
Up to 120 for sit-down, or up to 150 for cocktail-style.
Is there adequate onsite parking?
Yes.
Is the venue fully wheelchair accessible?
Yes.
What are the operating hours?
10:00am – late, last drinks at midnight.
Are there certain days of the week or times of the day when the price is discounted?  
Weekdays are cheaper.
What food and beverage packages does Noosa Waterfront Restaurant offer and how much are they?
See full details on their packages on the website.
Are we required to pay for our supplier's meals? e.g. photographer, band, MC? 
Yes, at a discounted rate.
Can we arrange an appointment for a sample menu tasting?
Yes – a lunch or dinner in the restaurant is highly recommended and would make for a lovely date night! Make sure you ring in a booking.
Can we bring our own wedding cake?
Yes
Is there a bar onsite?
Yes.
What beverages do have available at the bar?
Beer, wine and spirits. Plus, Noosa Waterfront Restaurant won the Gormet Traveller Wine Award. 
Can we BYO?
No, the bar is fully licensed and staffed.
Is there a dance floor?
Yes.
Is there room for a band?
Yes.
Does the venue have audio equipment with adequate speakers and a wireless microphone or will we need to hire our own?
Speaker system has iPod connectivity.
Does the venue have any noise restrictions?
At 11:00pm, the music needs to be turned down, as standard at all restaurants.
Are we able to utilise your venue as our ceremony location if it rains optional question for outdoor ceremonies)?
Yes.
Are there any restrictions on the type of decorations that can be used e.g. open flame candles, hanging decorations from the ceiling?
No.
Are there any other restrictions we need to be aware of?
The park next door is perfect for a ceremony. A permit needs to be booked through Sunshine Coast Regional Council. Most brides enter this area by walking over the small foot bridge over the river and into the park. Beautiful!
Below three images by Karen Buckle Photography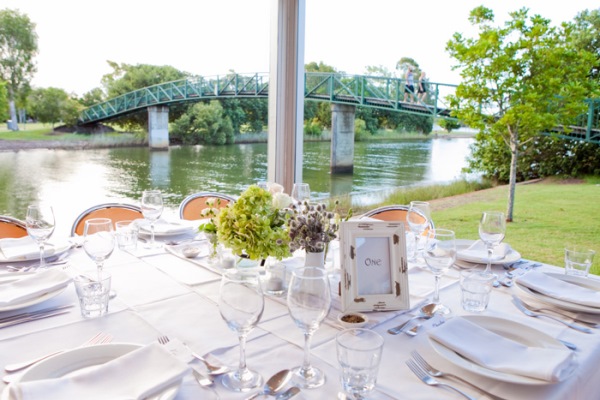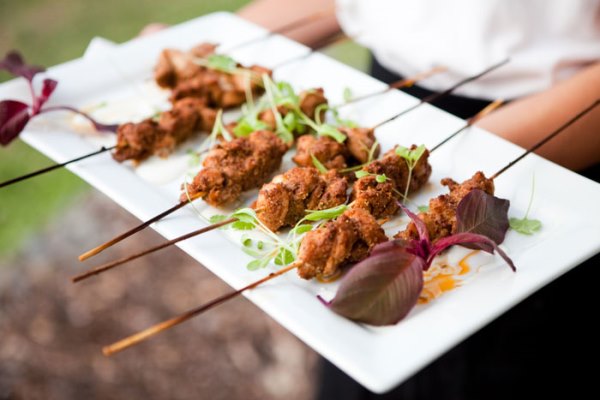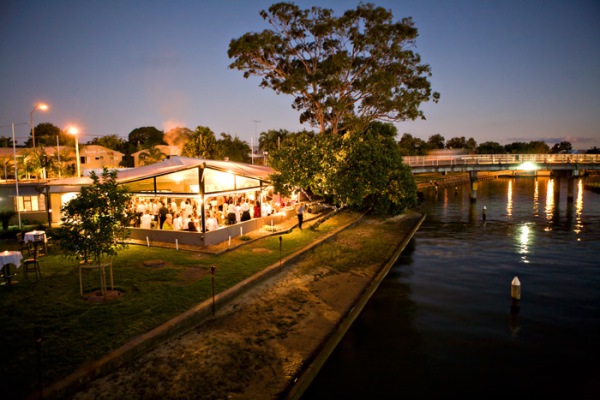 Take a look at this ahmayzing wedding film, which features a stunning wedding held at Noosa Waterfront Restaurant and Bar.