Convertible Bridesmaid Dresses
25th September 2013
One thing us girls love is a flattering dress to wear as we stand up next to our besties on their big day. Sometimes when you have varying body shapes and sizes in one bridal party, it can be tough going trying to make everybody feel comfortable. Not the case at all with Lucy and Loo convertible dresses. 
Your bridesmaids can feel perfectly confident at your Sunshine Coast wedding, as they will be able to tie their dress any one of 50 different ways to suit their own body shape and personal style.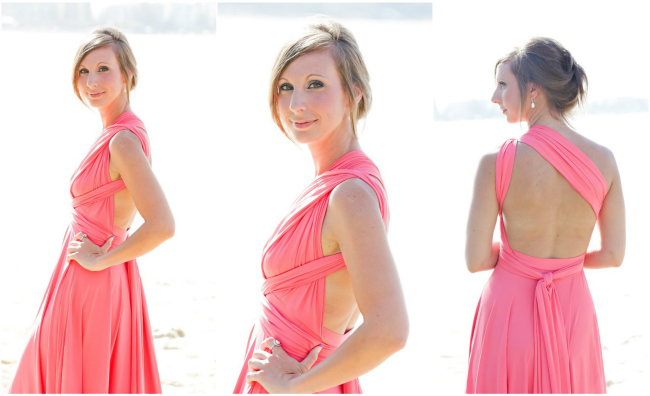 ////
Adding to the comfort, each dress is specially made  using the very softest fabric of the highest quality. We know from experience, having seen and touched the dresses ourselves!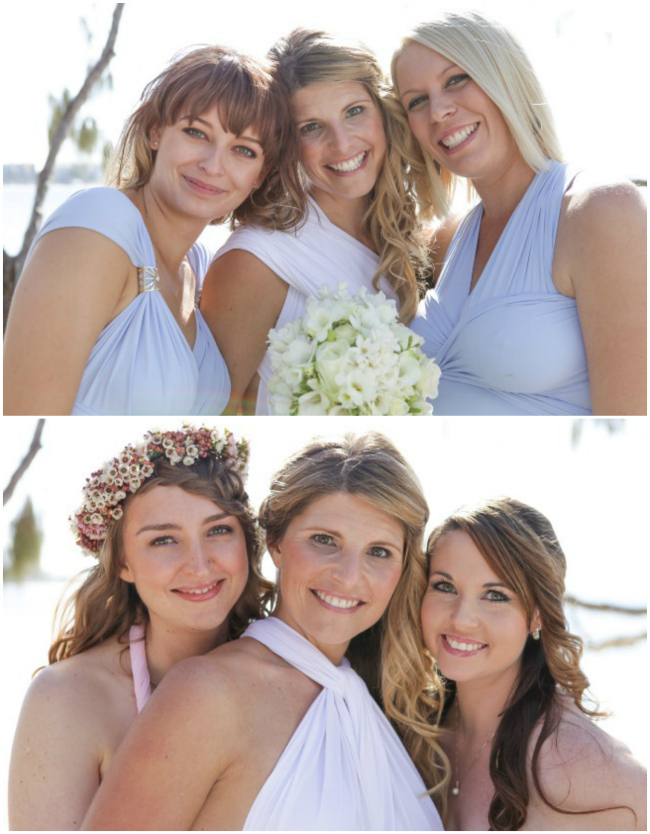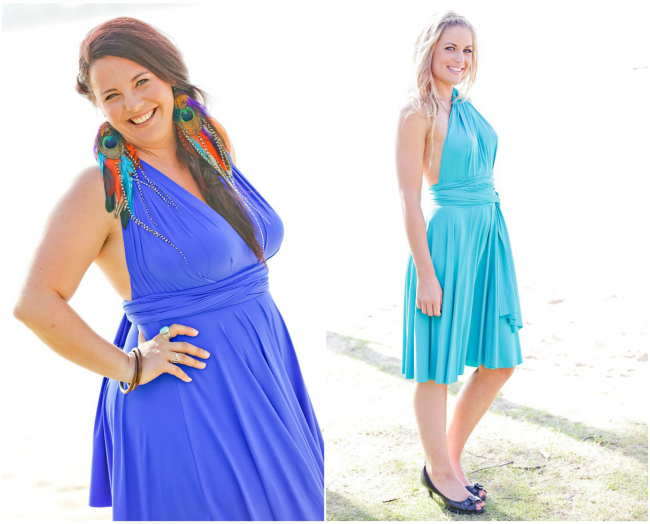 The dresses come in full length and cocktail length, and all the colours of the rainbow, including white! Which leads me to my next point, that these dresses are not just for bridesmaids, but a wonderful option for brides, too. I mean, how great would it be to seemingly change your dress from your ceremony to your reception with just a quick switch up of the exact same dress. Hey, you could even go full Hollywood awards ceremony style and try all 50 styles in one night!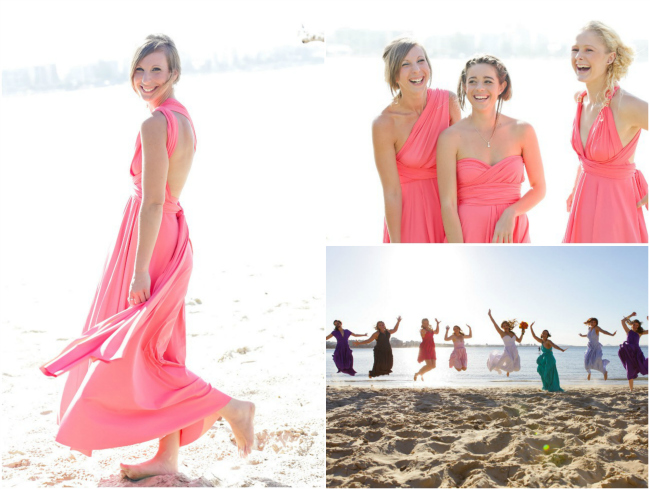 Photograpy by Sabra Creative Photography