Making the Dream Dress Come True
24th August 2014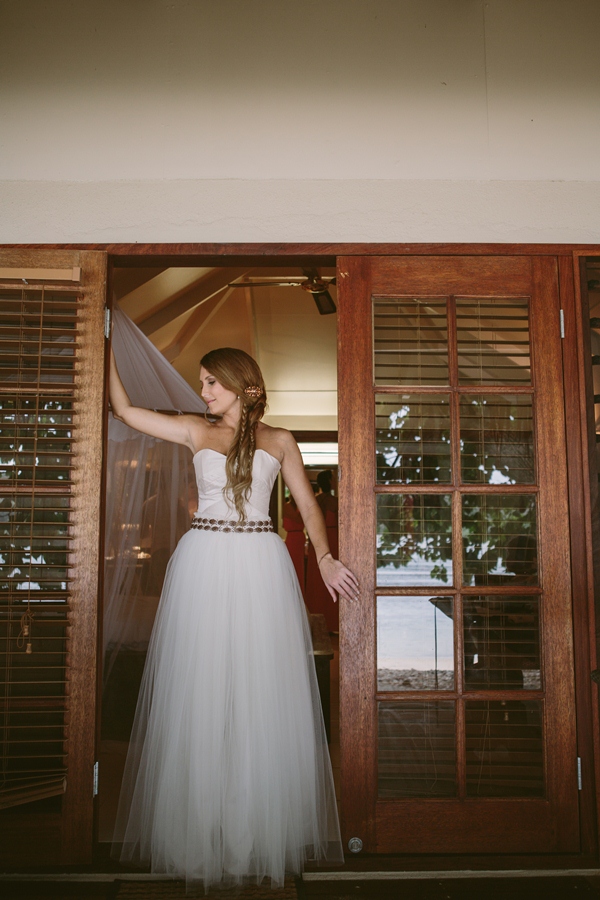 Brides, we know you all want the perfect dress for your Sunshine Coast wedding day. It's the one thing you dream about as a little girl, and you want so much to feel like the most beautiful girl in the world on your one special day. Your husband-to-be simply must have his breath taken away by the mere sight of you. Am I right? 
That was rhetorical, don't answer that. I know I am. 
One of your options when choosing a wedding dress is to actually have it made from scratch by one of those super dooper clever people, who knows their way around a sewing machine like nobody's business. That's exactly what one beautiful bride, Kate, from Wurtulla, did when planning her wedding to longtime love, Andrew. 
Knowing her particular vision was possibly not going to be found in the local dress shops, she went on a mission to find the perfect dressmaker, who could put together her dream dress accurately, while staying within her budget of $1000. Take a peek at her amazing "boho ballerina" wedding dress and read what Kate had to say about the dressmaking experience. 
The crazy beautiful images below were taken by Sunshine Coast wedding photographer, Emma Nayler Photographer.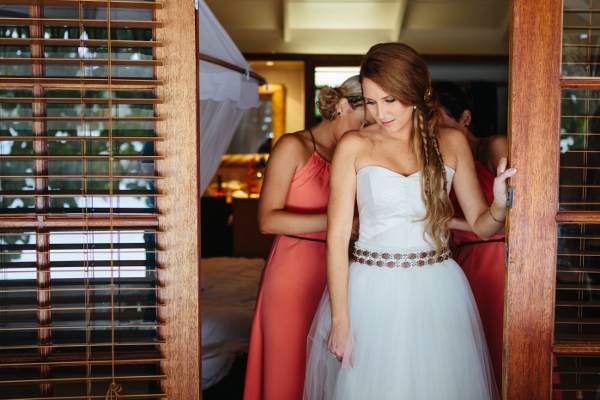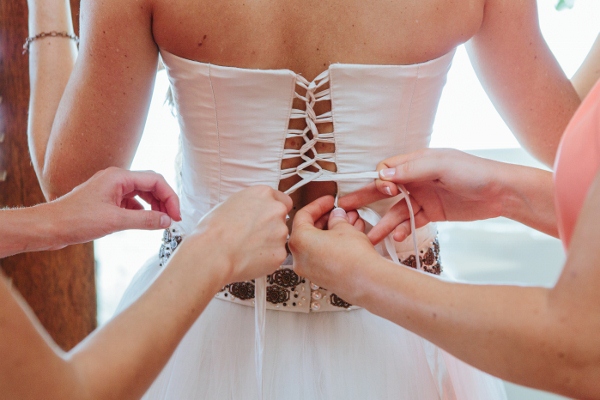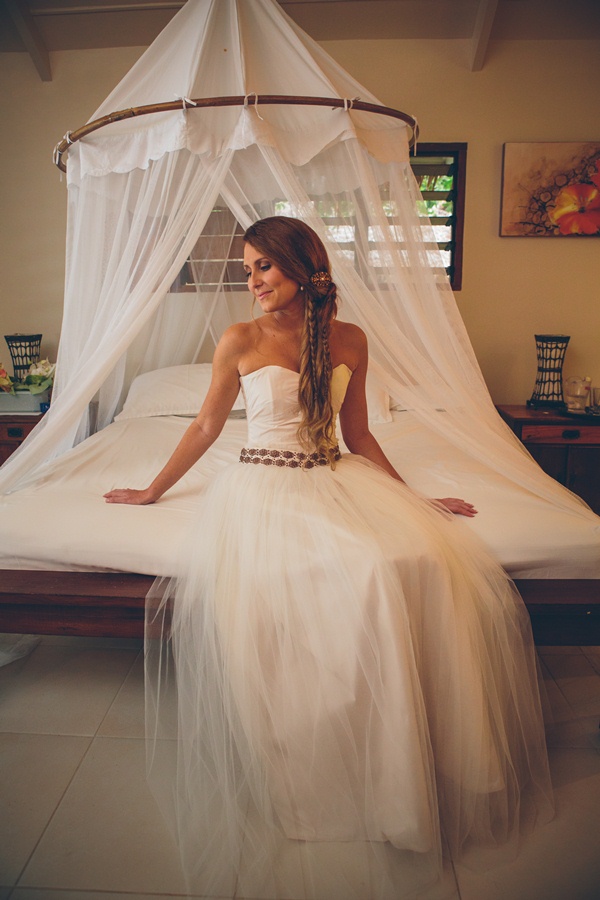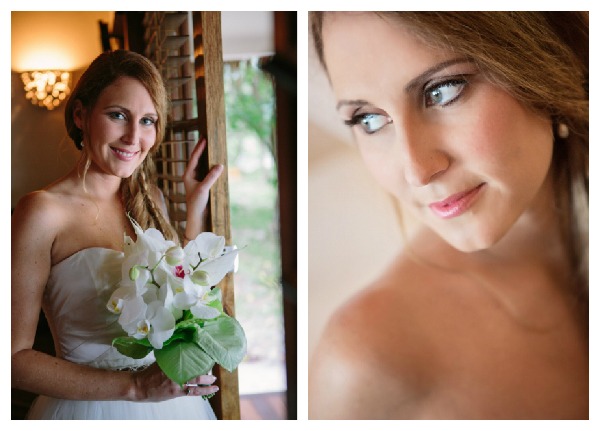 Stunning bridal makeup by Sunshine Coast wedding makeup artist, Sally Townsend Makeup Artistry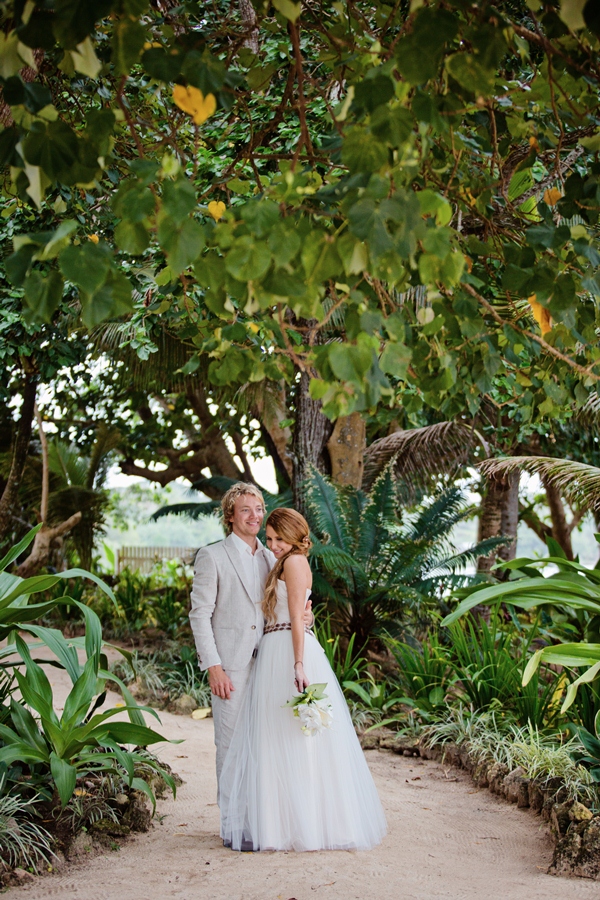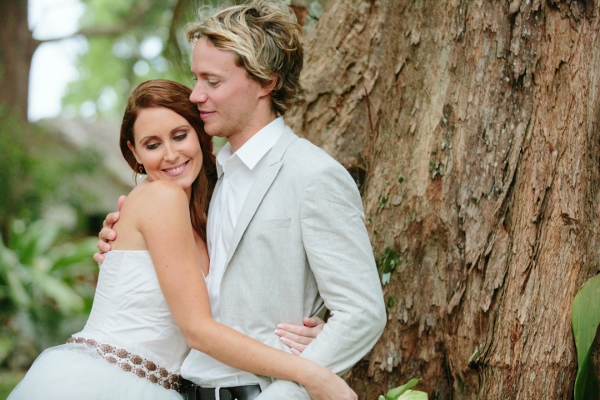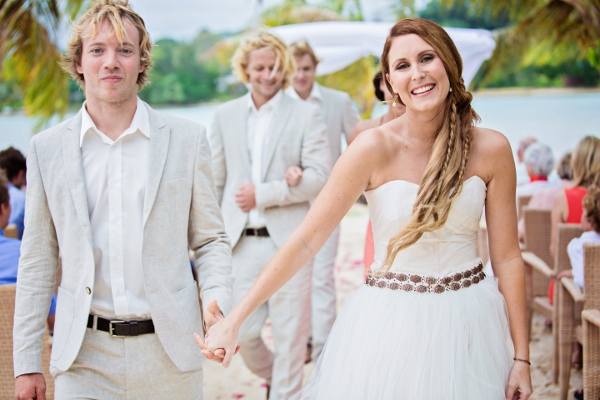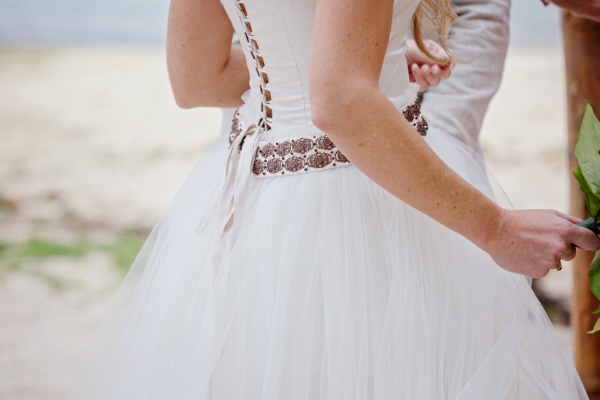 Kate sourced the beading for her dress belt from Etsy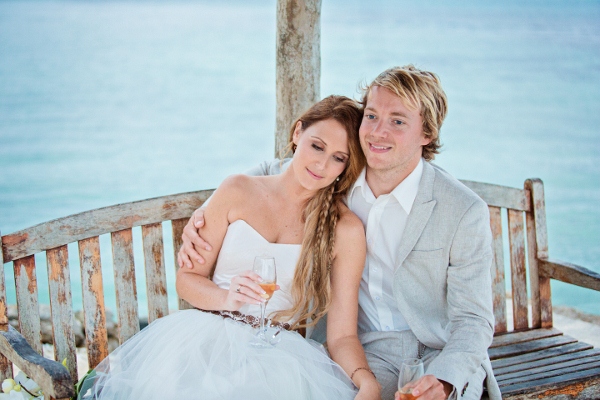 Kate, what was the style you had in mind when you commissioned your dressmaker?
I labelled my style "Boho Ballerina". The dress is based on a Johanna Johnson design. 
Was this an affordable option you would recommend to other brides?
It is extremely affordable for the quality. Considering only dupion silk and top quality tule was used, plus the inclusion of three fittings, I was charged an incredibly fair amount. I also sourced my own beading from Etsy for minimal cost. 
What made your dress so special to you?
I feel my dress was special because it was "so me" (or that was how everyone described it any way!) I tapped into my own style and decided to have my dress made from the beginning. I actually NEVER tried on a single wedding dress in a store!
Any other sage advice for brides when choosing their wedding dress?
My advice would be to go for comfort! My dress was made to fit me perfectly, so I wasn't adjusting or pulling at it during the whole day, which was great.