New Release: Anna Campbell Gossamer Collection
14th July 2013
Melbourne designer Anna Campbell welcomes an exciting new look to her boutique label with the release of a breathtakingly beautiful made-to-measure bridal range, inspired by French romance. The Gossamer Collection is the epitome of timeless, classic elegance, and is designed to create a beautiful silhouette for the bride seeking to embody both grace and glamour in a custom-crafted gown. 
The gowns feature more fitted shapes than ever before seen at Anna Campbell, gently tracing the bride's figure, defining the waist and flattering the female form. The Gossamer Collection also debuts exciting new bridal detailing for Anna Campbell, details below. Just try not to fall hopelessly in love with one of these… oh hang on, no go right ahead! The second love of your life is about to be found…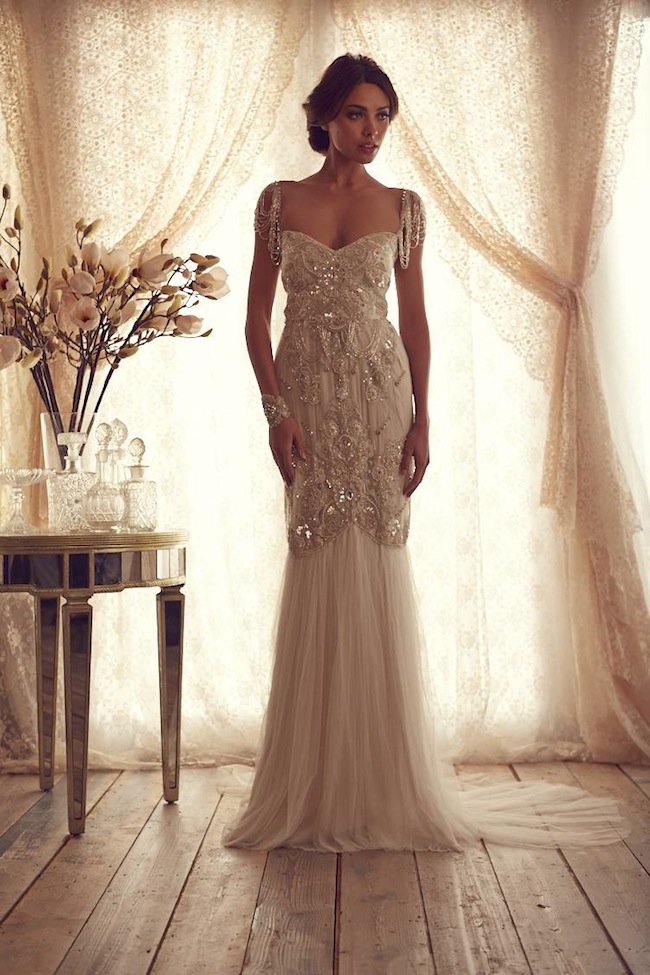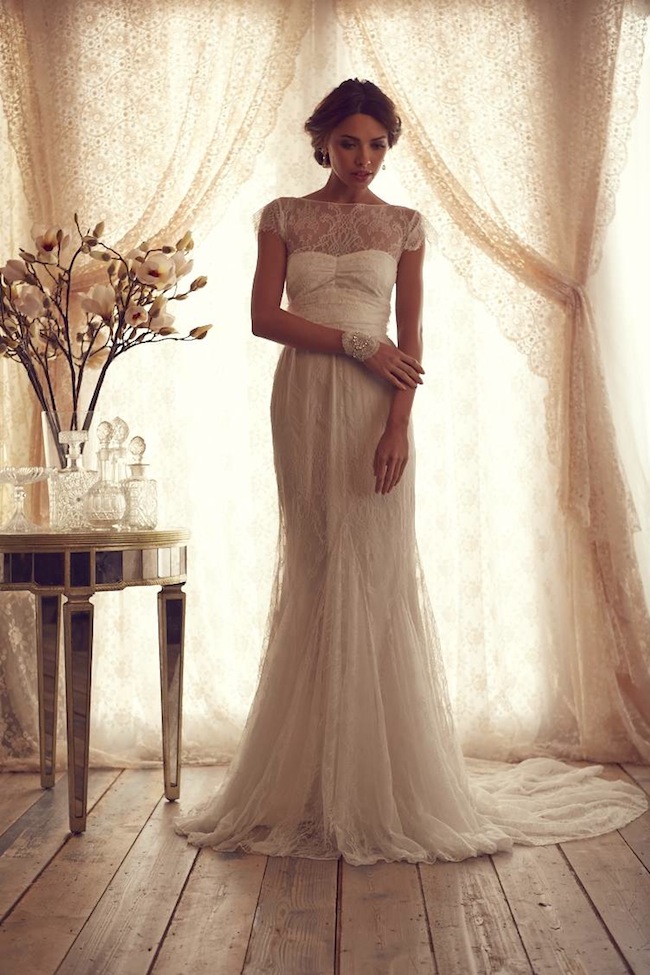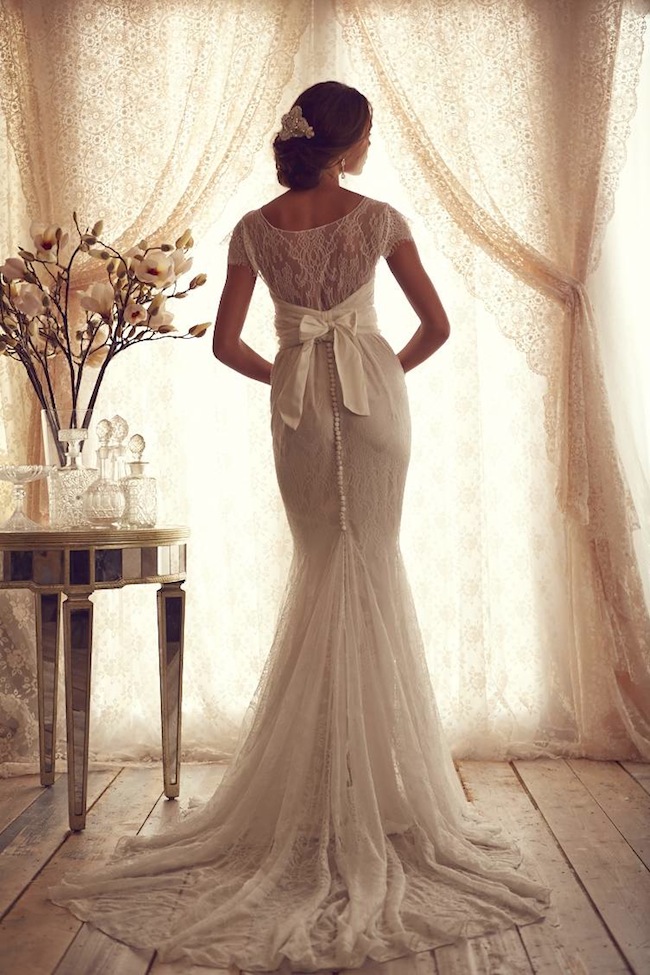 Selected gowns feature a button finish, which runs from the small of the back, down the the back of the knee in an impeccable, refined line and offers an alternative to the equally gorgeous and characteristic bow back finish.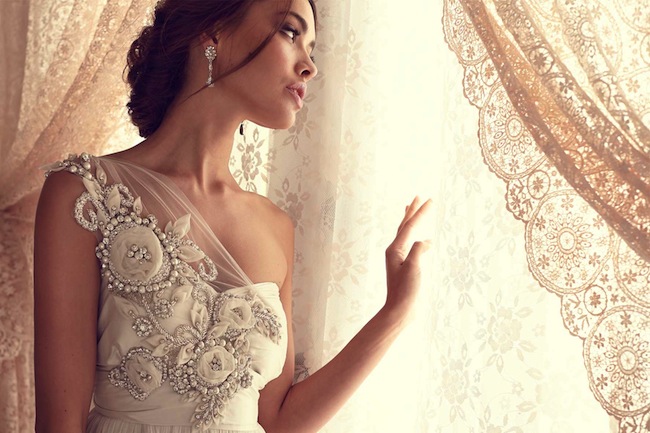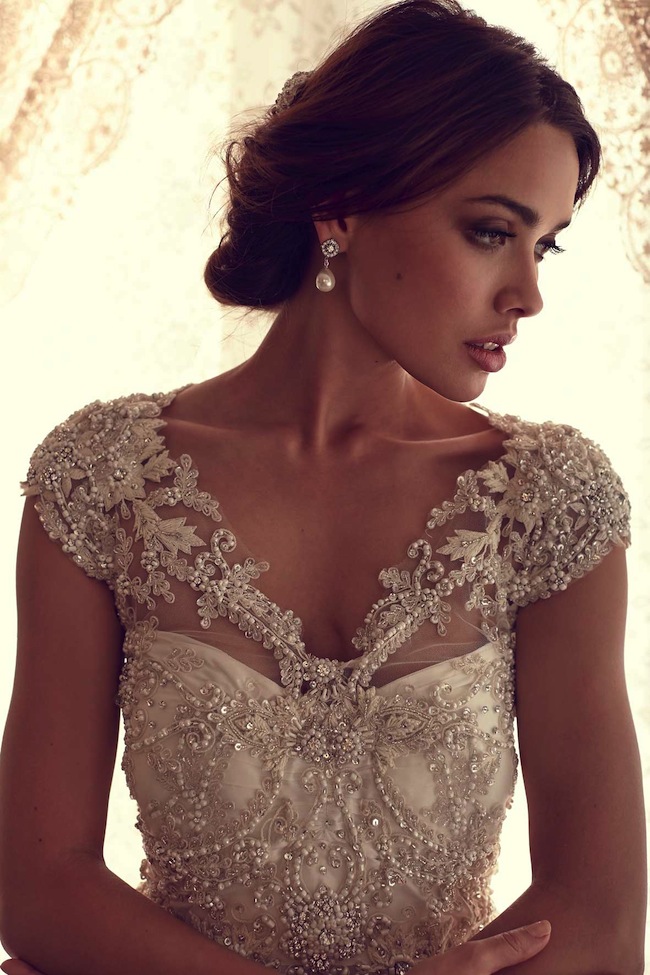 Adorned with exquisite hand-sewn embellishments, glittering shoulder detailing, and intricate lace, the new Gossamer Collection a vintage-meets-modern dream for the vintage-inspired bride.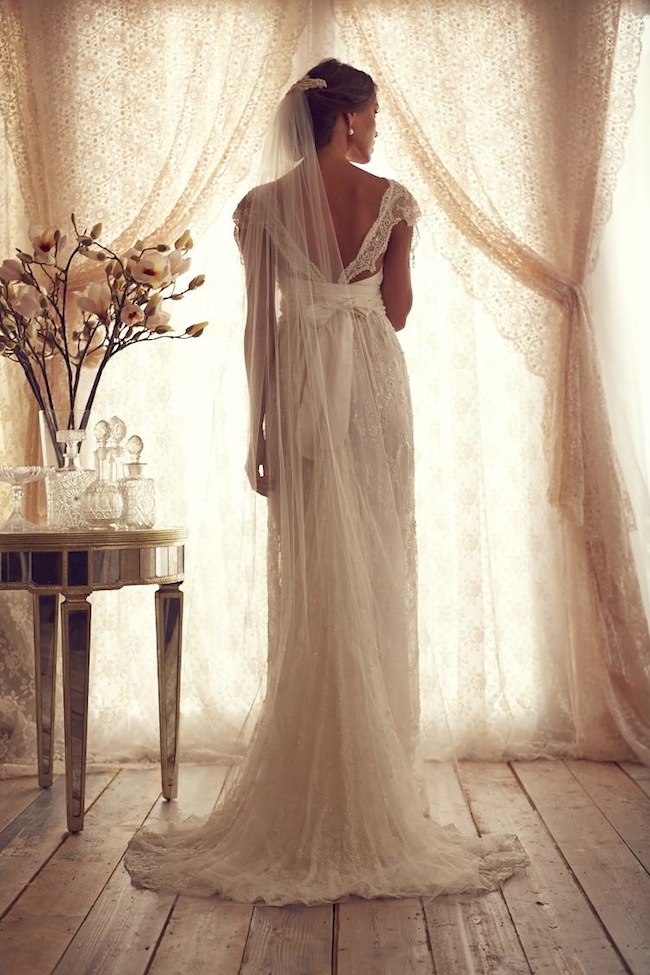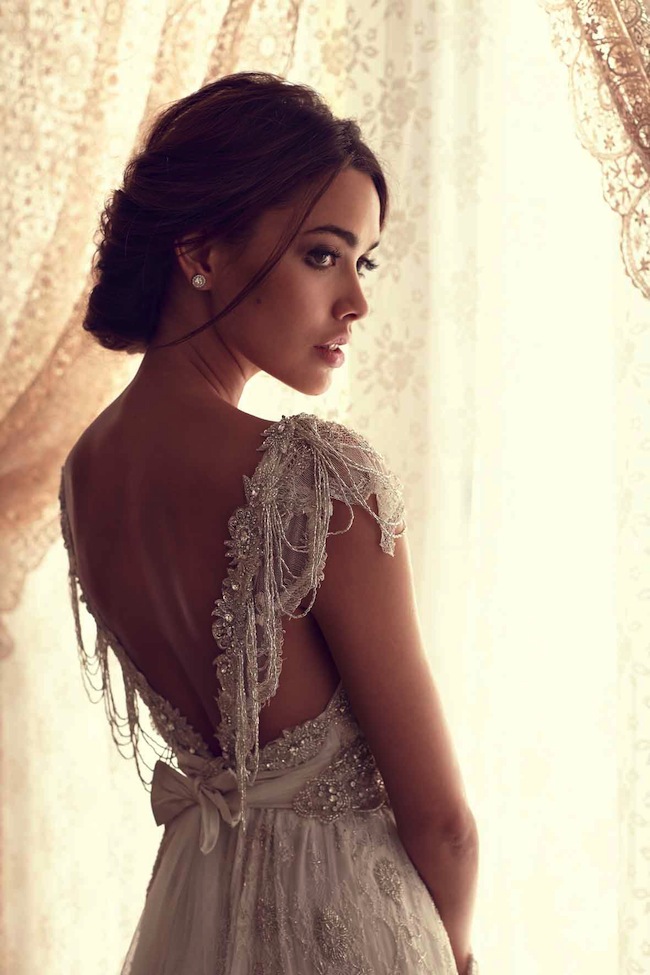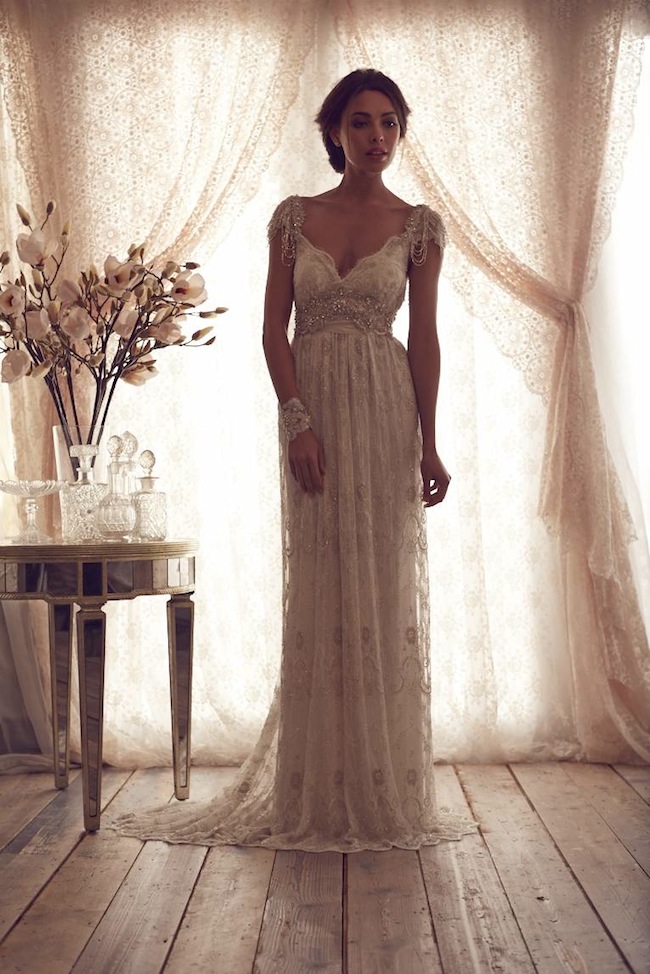 Every gown maintains the signature Anna Campbell soft sweatheart bust, draped silk skirt, and the delicate details, all complemented by highly texturised, romantic skirts.