Old Hollywood Bridal Looks
28th May 2014
Nothing says bridal glamour like old hollywood. Sharing this outrageously gorgeous styled shoot is a real treat for us today. Sunshine Coast wedding photographer, White Images, has teamed up with bridal fashion designer, Jennifer Gifford Designs, and a team of talented wedding industry professionals to create four looks inspired by iconic hollywood ladies of yesteryear. 
////
These four women, Rita Hayworth, Grace Kelly, Brigitte Bardot and Audrey Hepburn, have always and will always be worth looking to for any kind of style inspiration, so why not for your dream bridal look? From the hair and makeup to the gown and accessories, we cannot stop oggling these contemporary vintage looks. 
We know you will enjoy all of the four styles below, beautifully photographed by White Images.
Rita Hayworth Bride
It's all about sexy, sultry elegance when it comes to having a Rita Hayworth-inspired bridal look. This signature look absolutely must incorporate Rita's smooth, yet bouncy soft curls parted to the side and a bold lip colour. The dress, like this stunning creation by Jennifer Gifford Designs, should be an elegantly draping style with some tasteful detail.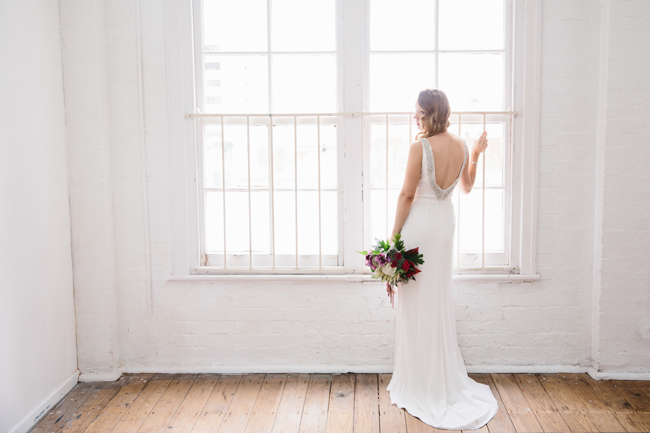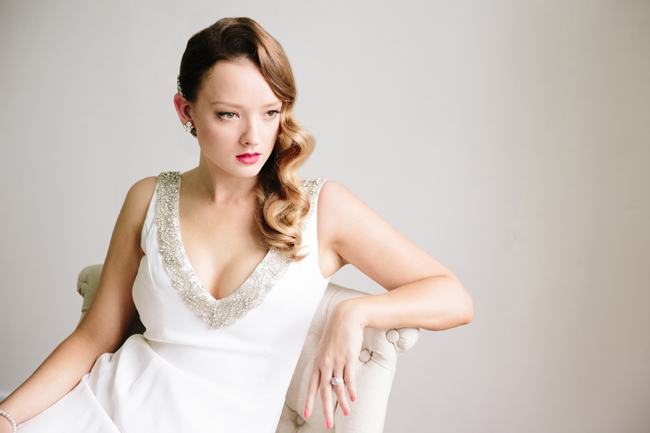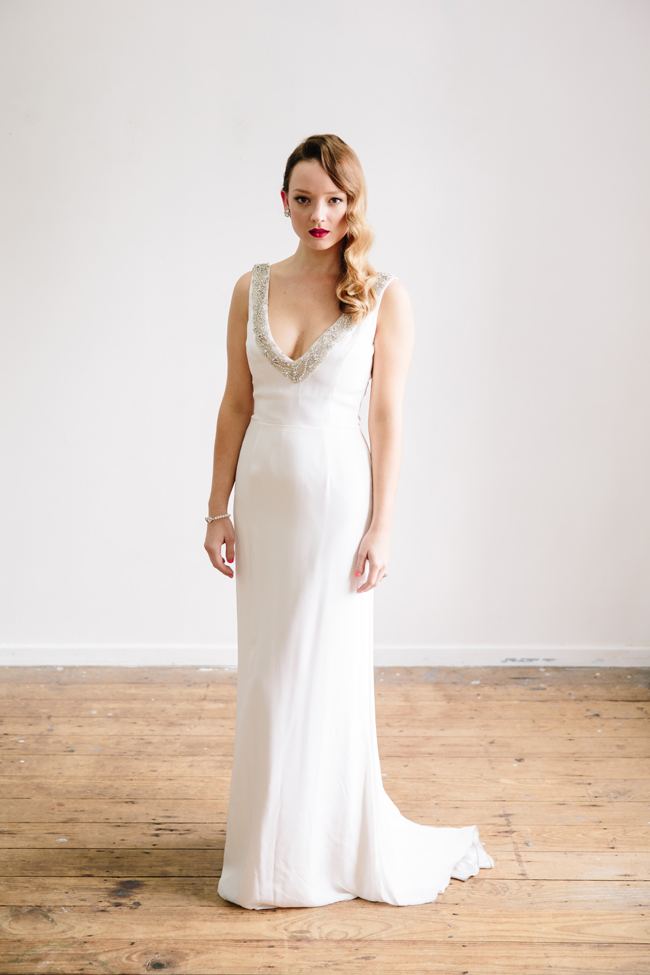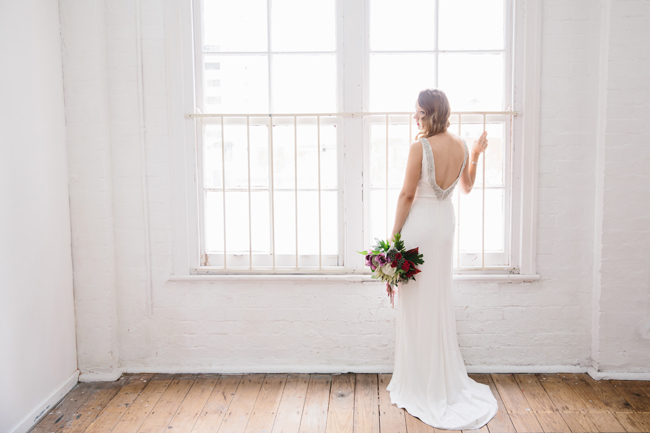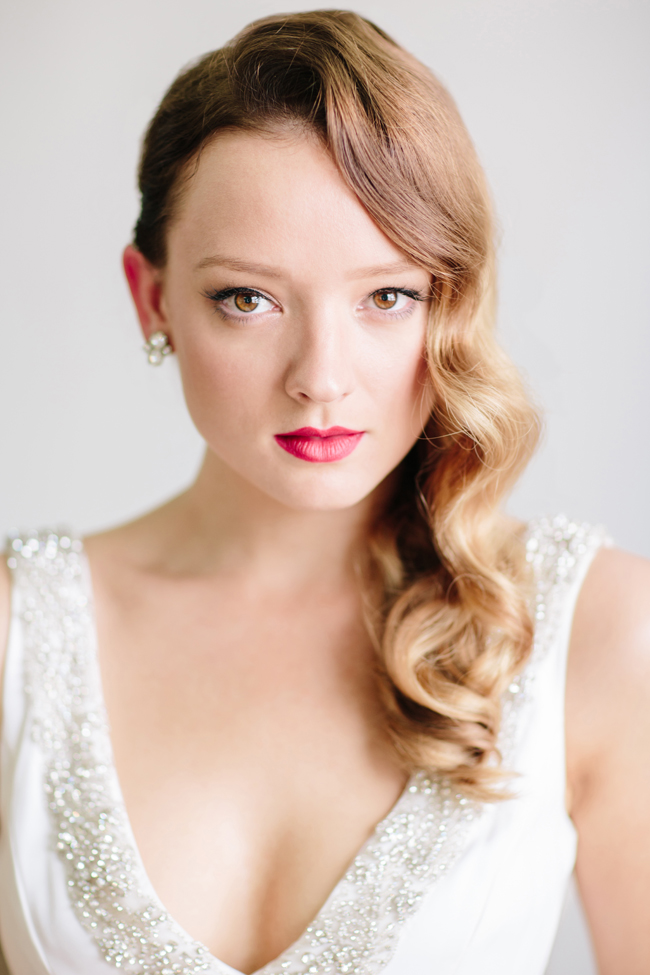 Grace Kelly Bride
When Grace Kelly married Prince Ranier IIII of Monaco, the actress became royalty herself. This Jennifer Gifford Design is a not to the Princess of Monaco's long-sleeved lace gown that she wore on her wedding day, but with a contemporary twist in the neckline and peek-a-boo back. The model's hair and makeup is more classic Grace Kelly, rather than her wedding day look. It's a classic style that is the epitome elegance with old hollywood glamour to boot.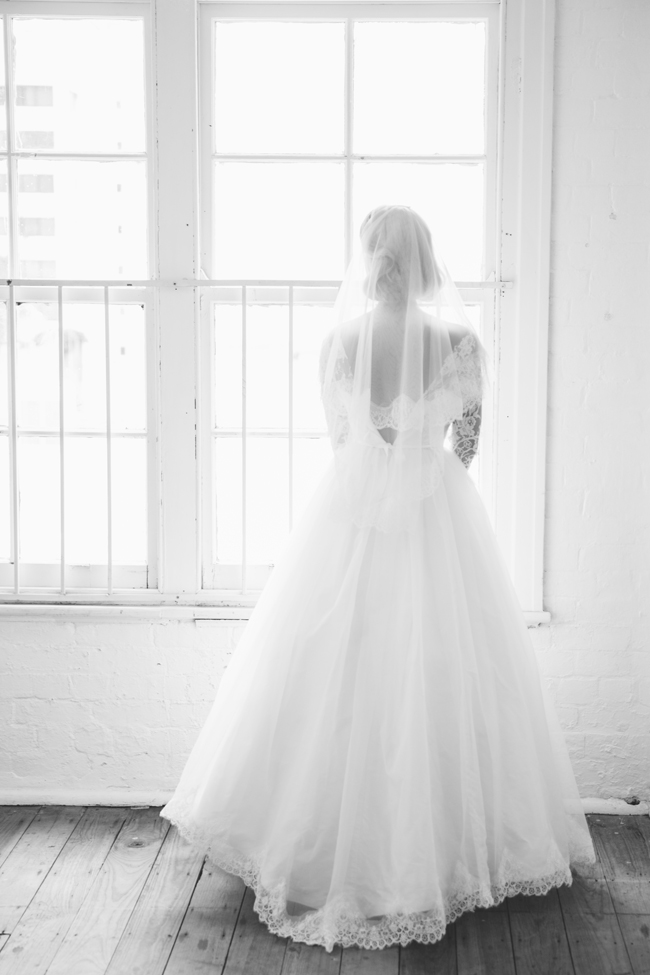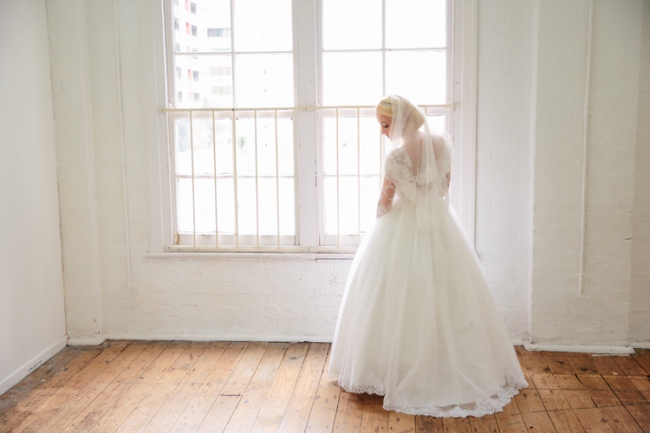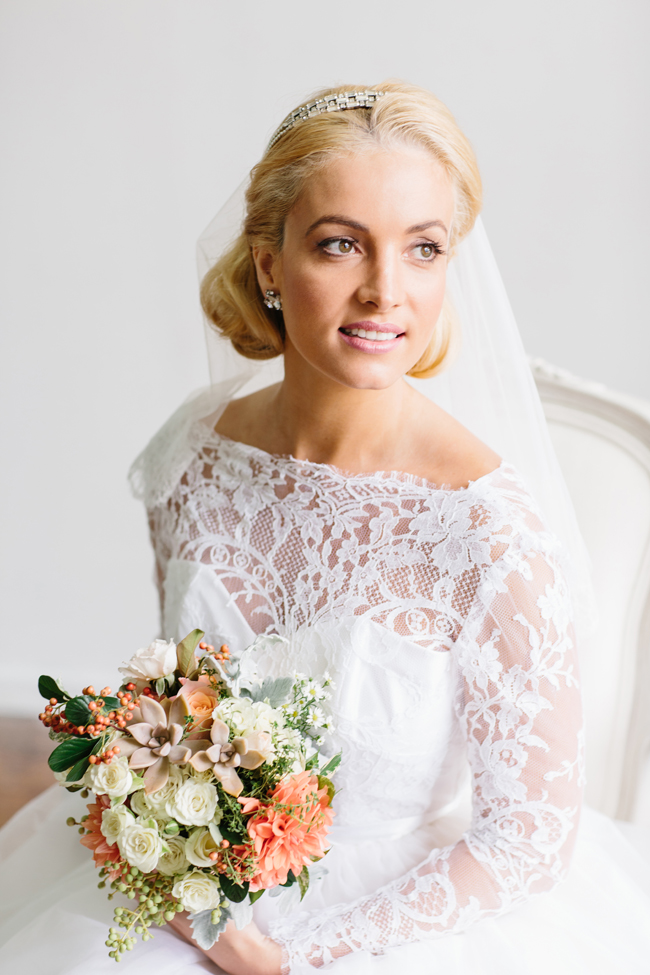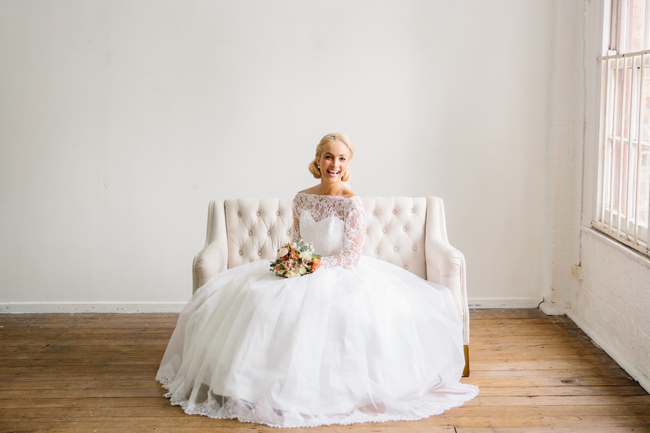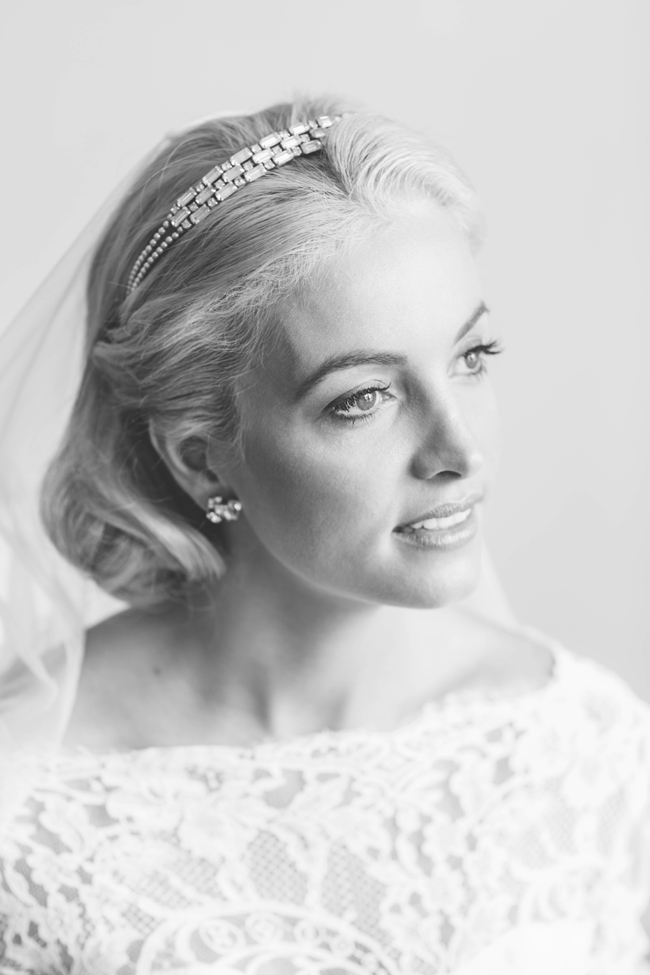 Audrey Hepburn Bride
This look has the critical elements of Audrey Hepburn's most iconic look, as seen in the opening scene of Breakfast at Tiffany's. The buoffant, french rolled hair with a gorgeous little tiara and bling, pearl drop earrings and minimal makeup, playing up the eyes is spot on. The dress is another Jennifer Gifford Designs gown that has that classic conservative yet pretty style, and undeniably vintage-inspired.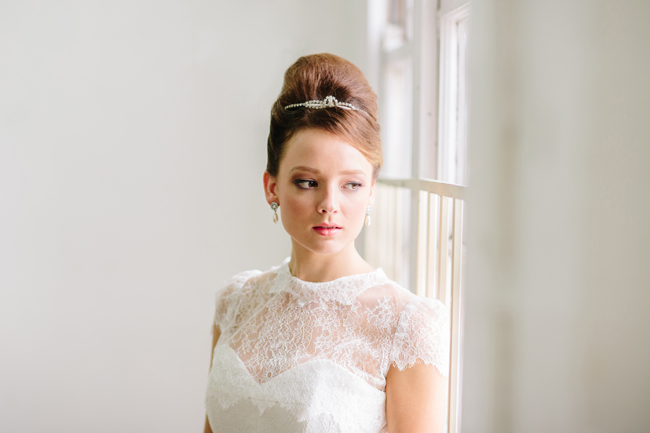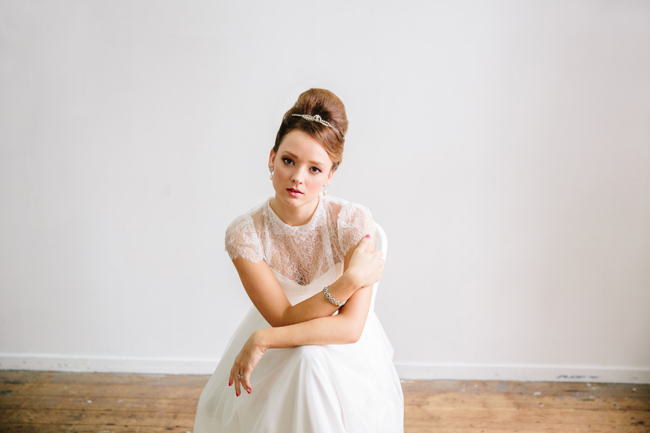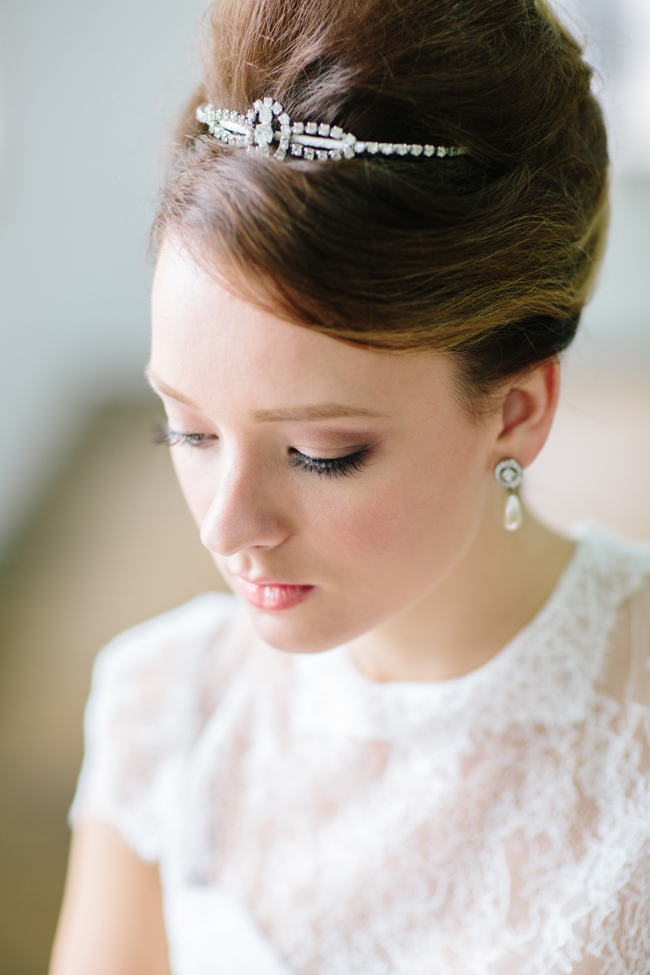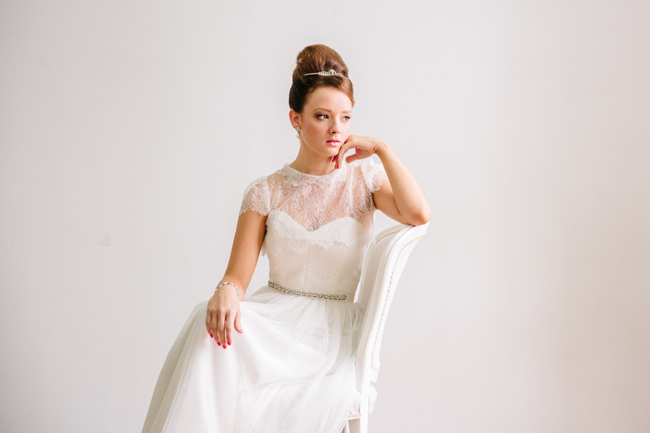 Brigitte Bardot Bride
The ultimate blonde bombshell, Brigitte Bardot is super sexy and all about big hair and pretty. This look is very romantic, but brings in the sexy with a low neckline and off-the-shoulder draping cap sleeves in another gorgeous creation by Jennifer Gifford Designs, with a distinct early 1960's feel. The bright florals bring in the fun spirit of Brigitte Bardot.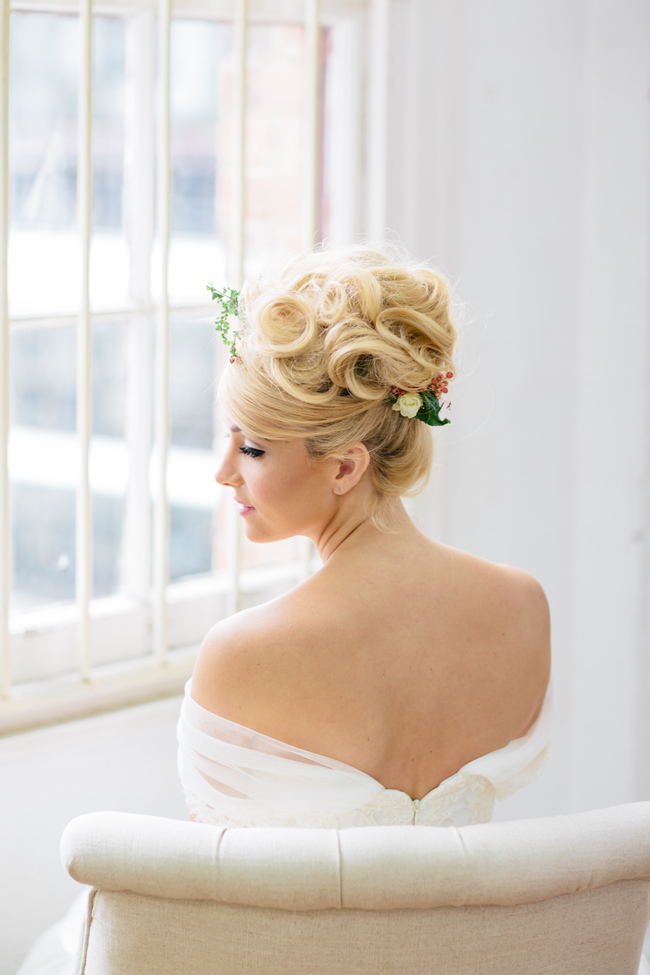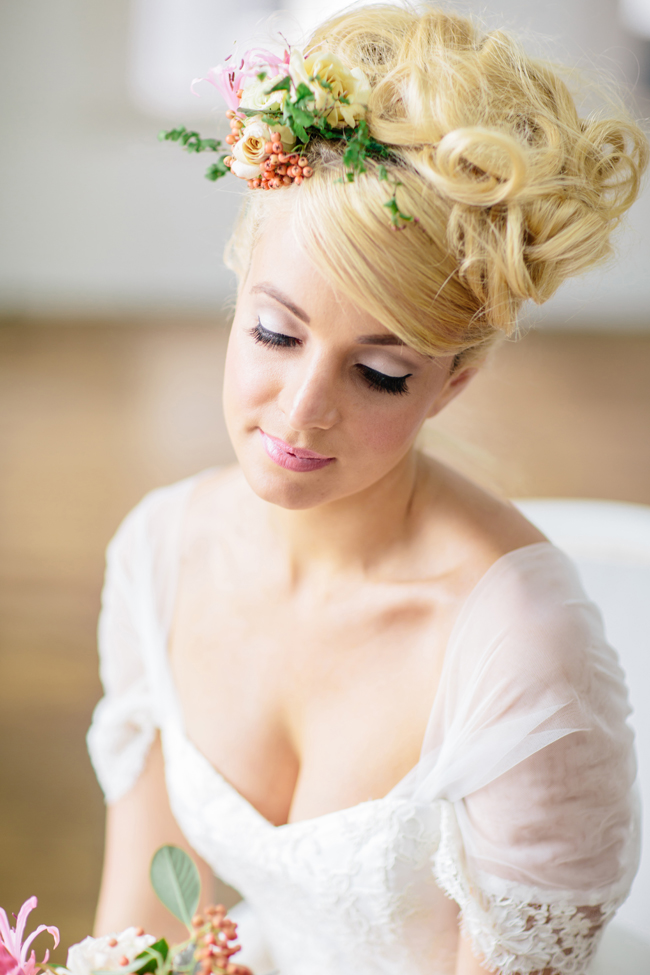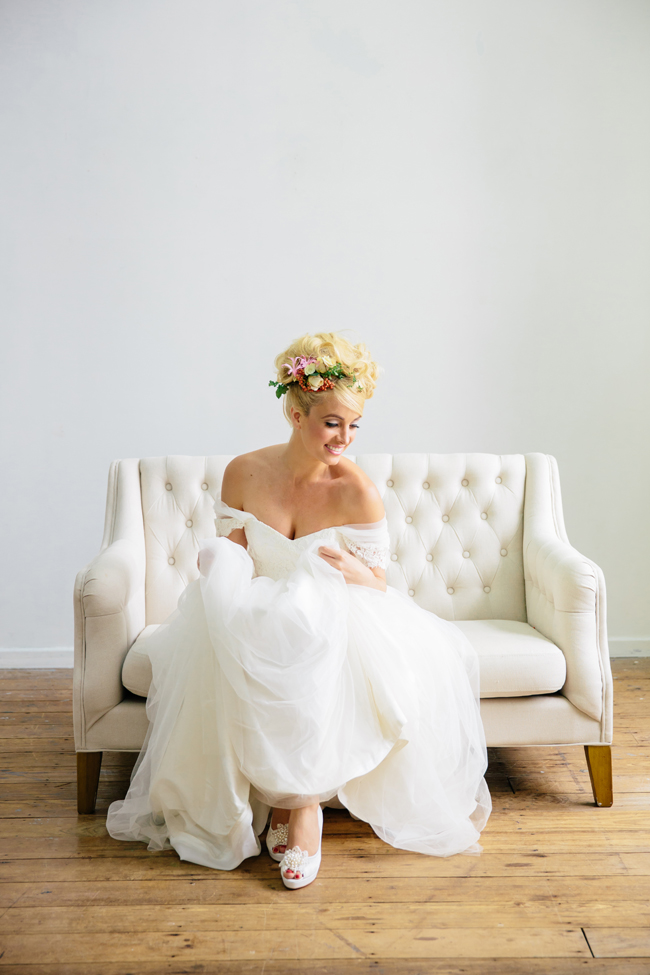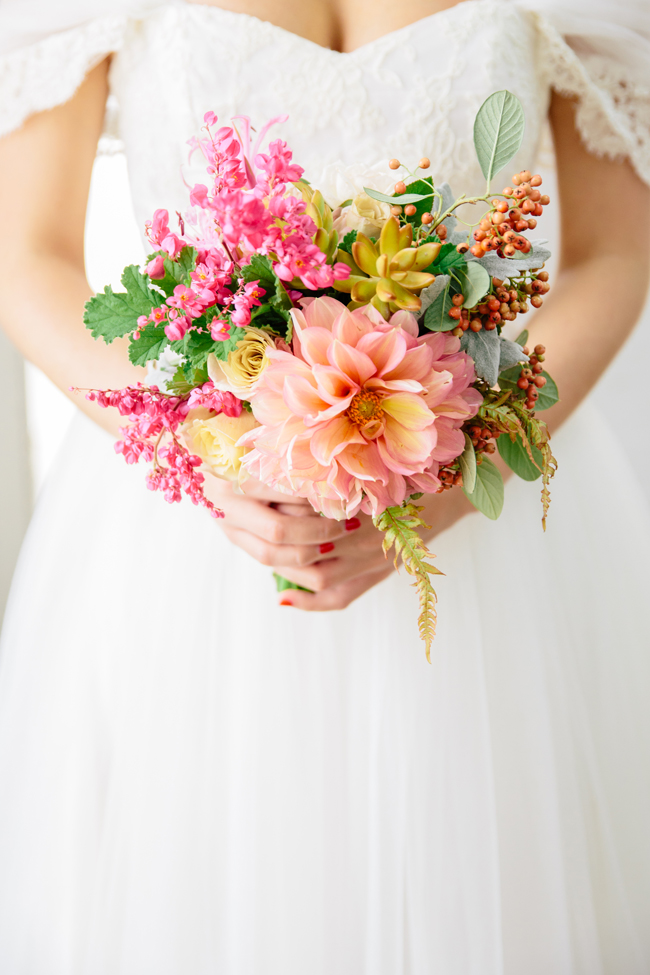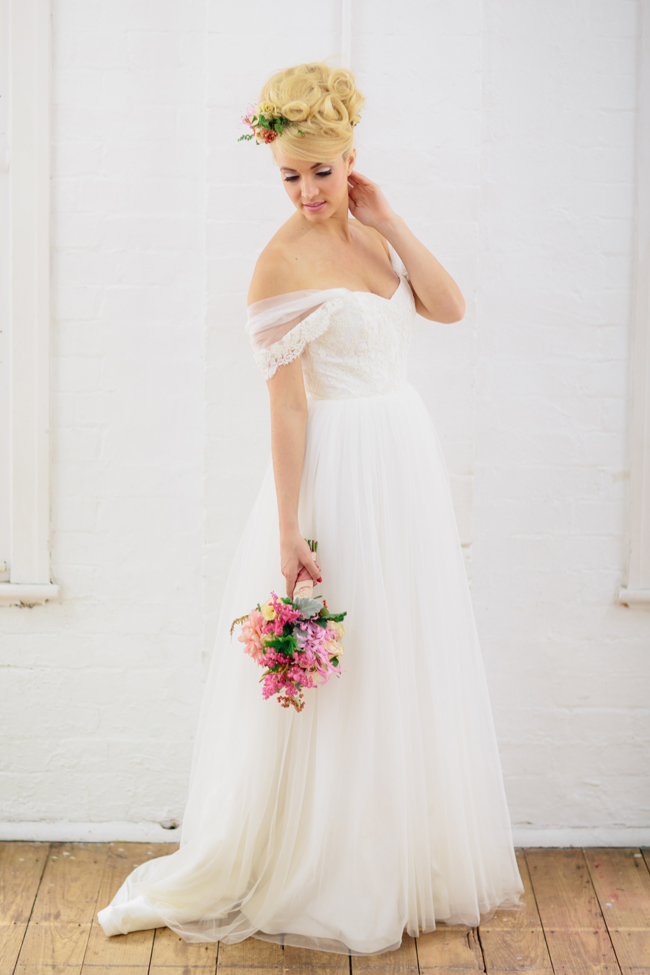 A-List Vendors
Photography: White Images Wedding Photography
Wedding Gowns: Jennifer Gifford Designs / Hairpieces and Jewellery: Conna Kelly / Hair: Fabulous Everything Hair / Make-up: Salon Rouge / Shoes: Forever Soles / Furniture: The One Day House  / Flowers: Ballinger & Shaw Botanics and Always Fabulous Flowers / Models: Emma and Angelique
Tell us in the comments below which iconic glamour girl speaks to your spirit, whom you would love to evoke on your wedding day!