Shell Pink Wedding Inspiration
28th January 2014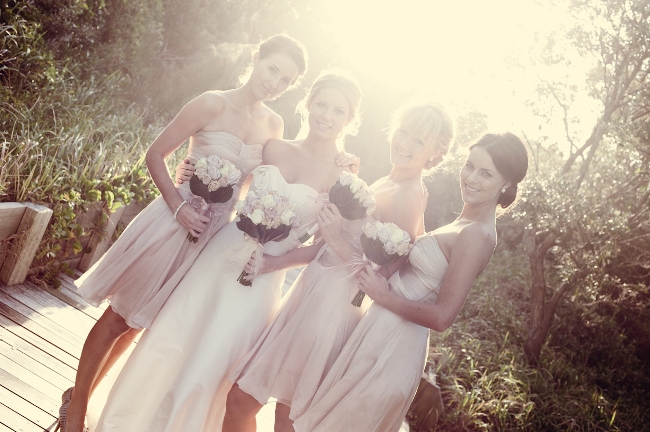 Soft pink is a popular colour for wedding day styling. And the great thing about this colour is it is so very versatile. Usually when you think pink, you might conjure up images of so much sweetness you end up with a toothache. Well we can assure you, including soft or shell pink in your wedding theme can be just sweet and girly enough, without having that overwhelmingly pink feel. 
////
See with this subtle colour, it's great to team it with neutral or basic colours that blend, rather than contrast. For example, ivory rather than stark white will go beautifully. You can also consider teaming with brown, wood elements, latte, grey or yes, even black. 
From invitations to flowers, bridesmaid dresses to wedding favours, there are so many ways you can have your wedding absolutely dripping with pink and girliness, yet with such a subtle hue, you will still maintain a classic feel. Take a peek at this inspiration board for some sweet ideas for your Sunshine Coast wedding.

Thumbnail image: Image by Brock Beazley Photography 
Inpiration board, clockwise from top left: Soft shell pink Forever New dress, image by Julian Beattie Photography // Fabric wedding invitations by Stand Tall Design, image by Chesterton Smith Photography // Personalised Figgie Shoes, image by Figgie Photography // Lantern for ceremony styling by Lovebird Weddings, image by  Emma Nayler Photographer // Shell pink wedding gown, image by Emma Nayler Photographer // Pink and cream rose bouquet by Blooms of Noosa, image by Lindy Photography / Pink flower bridal hair accessory by Three Sunbeams // Pink heart cookie lollipop wedding favour, image by Chesterton Smith Photography
Lead image by Brock Beazley Photography