Silver Wedding Inspiration
15th August 2012
It's undeniably glam and goes with any colour. Silver! If it's bling you love, then this is definitely the theme for you and your Sunshine Coast wedding. Team it with blue, which is always a winner, or try blush pink, or simply white and crystal for a clean, classic look.
Our inspiration board today features silver weddings in a very contemporary fashion. Sparkly silver tablecloths and silver wedding cakes, and even silver eyeshadow are some out-of-the-box ways to silver up your Sunshine Coast wedding.
When it comes to silver, yeah you can add a touch here and a touch there, but the thing I love about these particular silver weddings is that they clearly decided to go large. Silver is actually quite bold these days, and if applied correctly, can really make a statement. So I say, for silver, make a splash and really show your guests how your wedding sparkles brightest of all!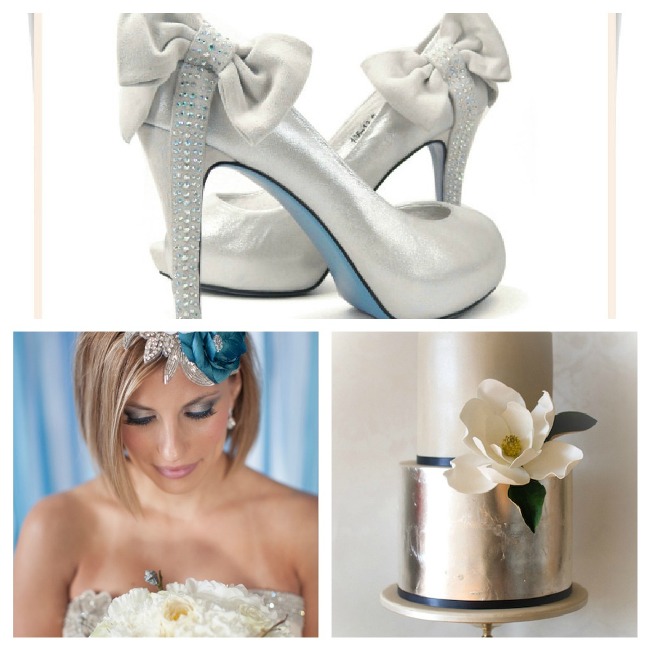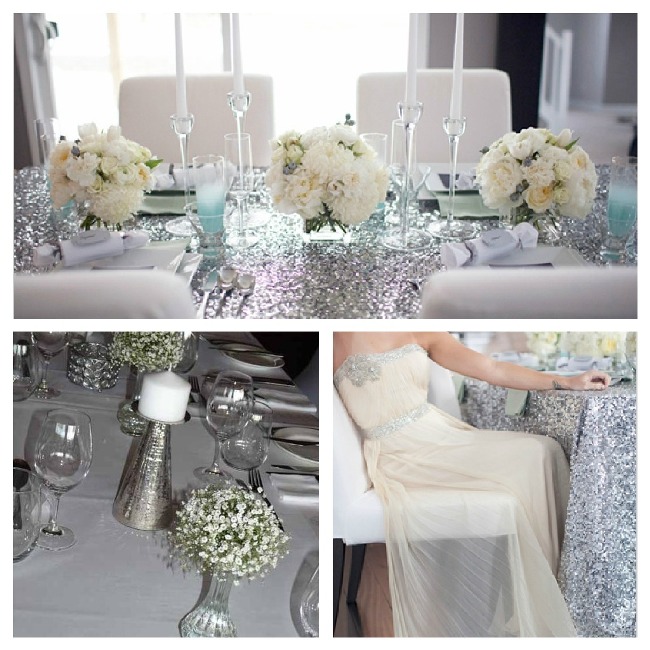 Clockwise from top: