Vintage Glam Chapel Wedding Style
10th September 2014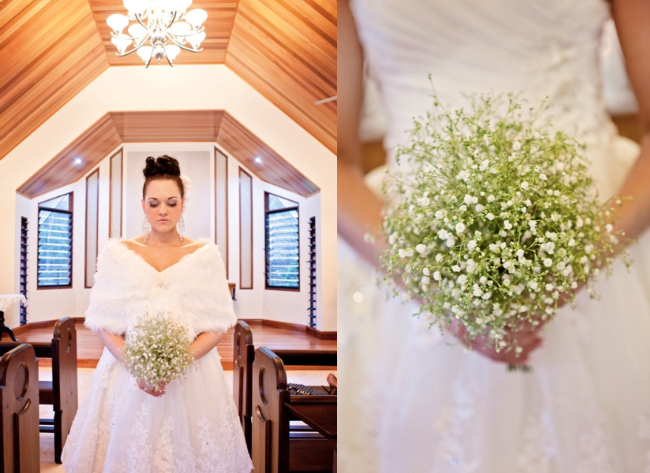 For our first free online bridal magazine, we shot three very different vintage style using just one dress off the rack from Angels Noosa and one location – Anna Bella The Wedding Chapel. The first was our Vintage Garden Picnic Wedding, featuring sweet vintage bottle chandeliers and picnic table, the second was a striking Spring Races Wedding theme, which included a triad of bright colours and antique riding crop and horse shoes.
I'm a little bit biased when it comes to this last one, as it really is my fave, so I think we saved the best till last. Today we are sharing with you the left over images from the shoot that couldn't fit in the mag (well, some of them – there were hundreds!) They were beautifully shot by Emma Nayler Photographer, an absolutely amazing Sunshine Coast wedding photographer.
The styling of the shoot was by Wholehearted Studio. My goodness, Hayley is one impressive lady. She takes a concept and transforms it into something you have never seen before! She sources genuine vintage items that make a real impact, and uses those items to create special little details only a mind like hers could think up. For example, she found these vintage keys, and she had them engraved with "Mr" and "Mrs" and hand sewed them to black ribbon tied around crystal wine glasses! Seriously – who would think to do that?! It's such a gorgeous little touch.
Now, I have a special little announcement to make… Our next edition of The Bride's Tree Magazine will be out very, very soon! So this will be the last of the leftovers from our first edition. Onwards and upwards, my lovely little Sunshine Coast brides!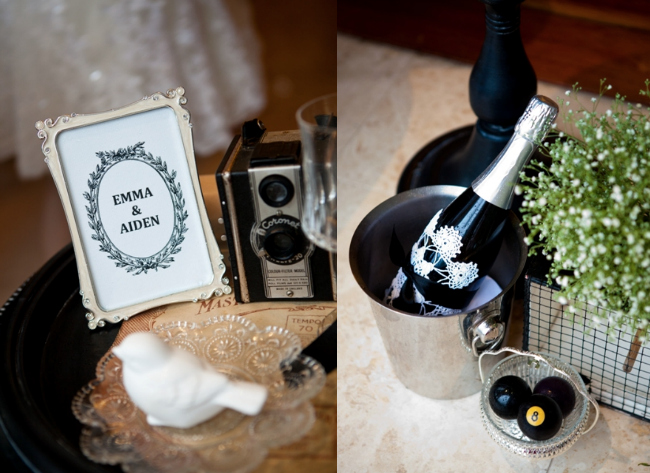 Lace and ribbon-adorned champagne bottle ties in with the glamourous black and white theme, as do the vintage eight balls in a crystal bowl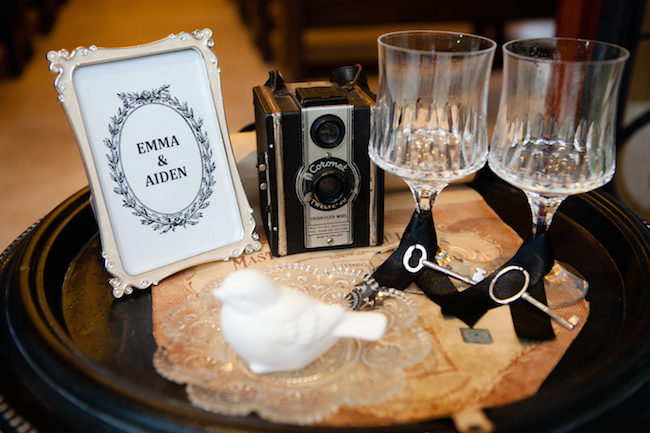 A genuine vintage camera is a nice touch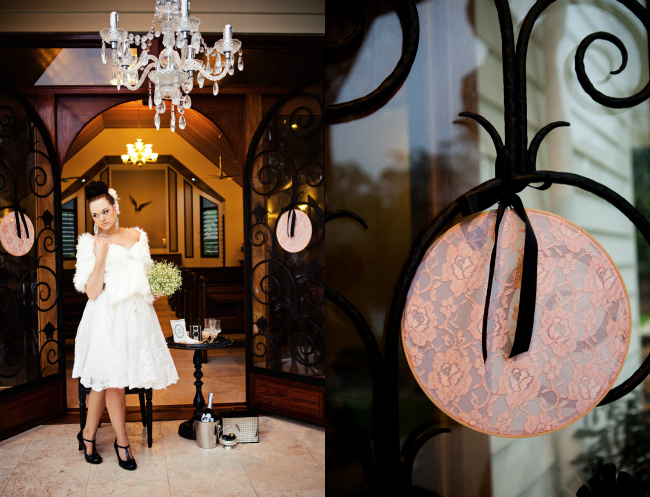 Black and white glam with bling and a touch of colour, like this beautiful blush hue bring in a feminine touch. These embroidery wheels covered in blush-coloured lace make a special feature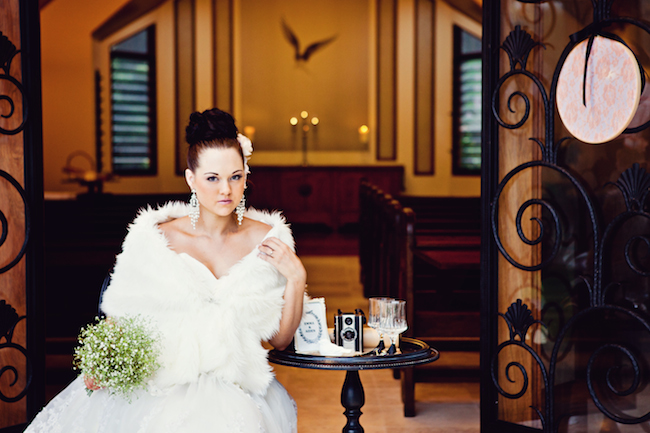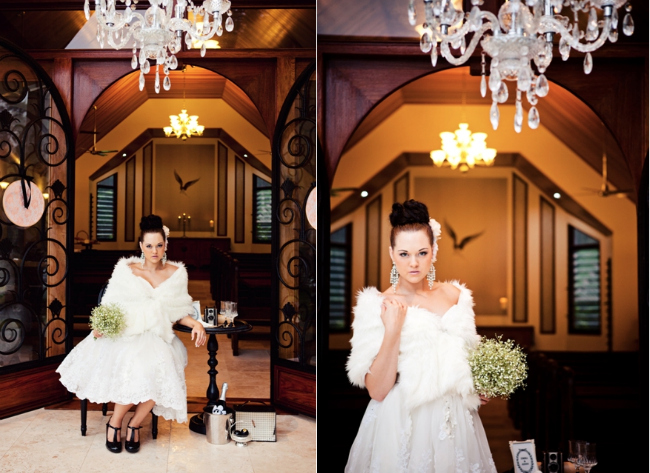 The entrance to Anna Bella The Wedding Chapel is impressive indeed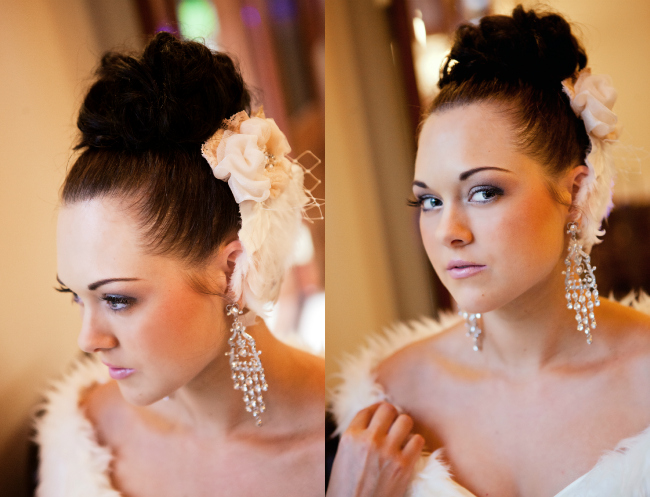 Faux fur and bling, along with chandelier earrings, piercing eyes with long lashes just scream glamour. Stunning airbrush makeup by Sally Townsend Makeup Artistry
The Dream Team
Location: Anna Bella The Wedding Chapel
Photographer: Emma Nayler Photographer
Stylist: Wholehearted Studio
Flowers: Flax Flower
Makeup: Sally Townsend Makeup Artistry
Hair: Boho Bello
Stationery: Kerrie-Anne Design and Photography
Bridal gown and accessories: Supplied by Angels Noosa
Fascinators: The Sweet Life Fascinators & Accessories
Model: Jana Robinson