Behind the Scenes of Alternative Brides Magazine Shoot
20th February 2014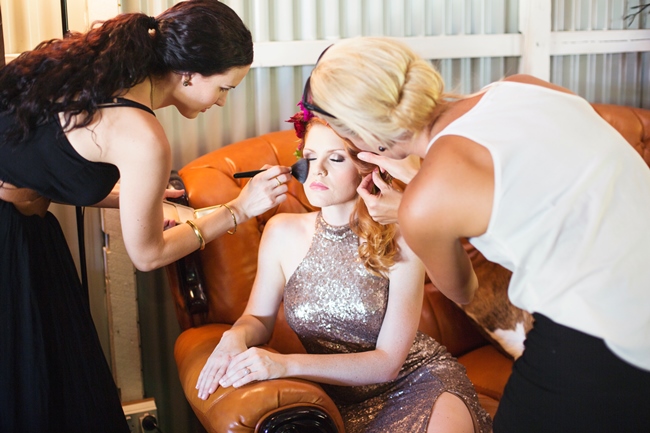 One of the greatest joys of putting together a beautiful bridal magazine is the exquisite photo shoots we get to put together. Our Alternative Brides shoot in our 8th edition has been getting audible oohs and aahs across the interwebs. So today I thought I'd share a little bit of insight into what it takes to make this level of beeyootiful bridal styled shoot happen. 
////
The concept of this styled shoot was born in a conversation Emma Nayler and I had. We both love something a little bit different, yet beautiful beyond compare. We got to talking about how it would be great to create a styled shoot that had some gorgeous, tattooed and pierced bridal models with alternative looks sporting an elegant look that is not typically associated with "alternative."
The first thing we knew we needed was a fabulous stylist, who would understand our vision and take it further. Well of course anyone knows the only thing better than one fabulous stylist is two, which is just what we found in sister duo Jacinta and Scienta from Style Le Aisle. The four of us met, further concepted the idea and formed our dream team. 
Jacinta and Scienta continued to come up with ideas that blew our minds, Emma and I went on fashion expeditions in pursuit of the perfect wardrobe for the day. Because we couldn't decide between going completely alternative and traditional with an edge, we landed on the idea of doing both! 
After many a run sheet and concept mood board, when the day came around, it ran like a well-oiled machine.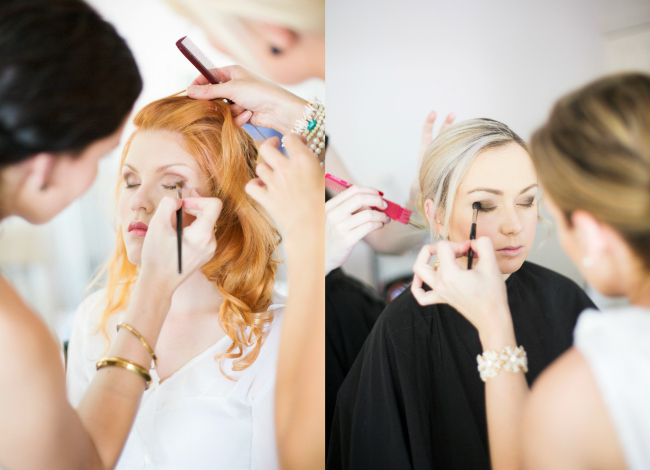 A good portion of the day is always spent in preparation. Having three models and two different fashion concepts meant there was a good-sized team involved in making the pretty happen in a timely manner. On a shoot day, we're always chasing the light, especially when multiple locations have been planned. 
The girls from Boudoir Blush worked on the makeup simultaneously with the gals on hair from Sass & Niki's Wedding Hair. Lovely girls, who do a lovely job so professionally.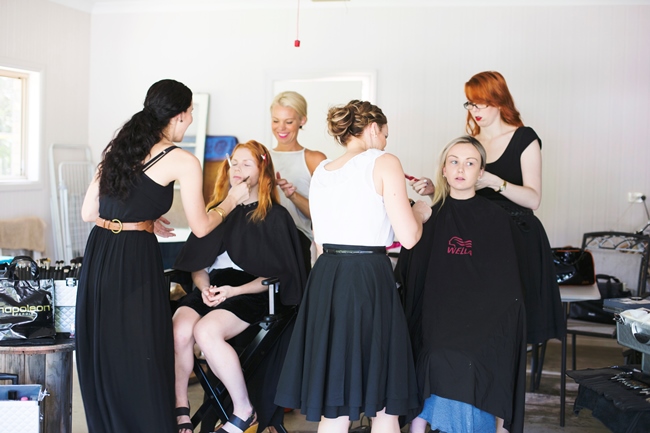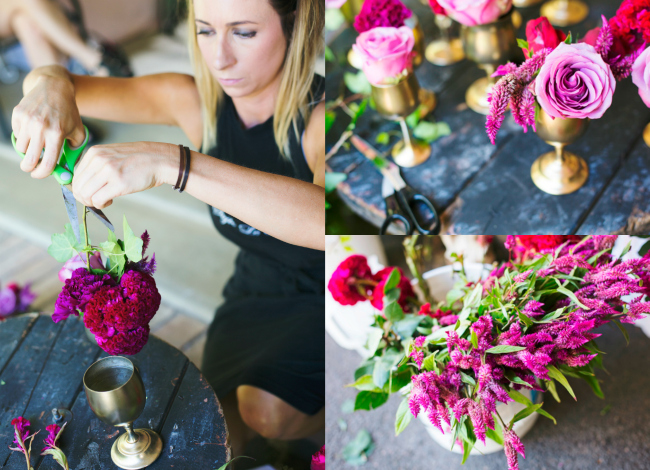 The people who never stop all day at a styled shoot are always the stylists. You honestly will never meet more hard-working people. From arranging flowers provided by the florist, Bella Flora, to lugging tables, to stringing vines and lanterns from an arbour. Setting up is just the start, and then the primping and preening for the entire rest of the day begins, and doesn't stop until it's time to pull it all down. Phew! That must call for a wine at the end of the day for the Style Le Aisle gals.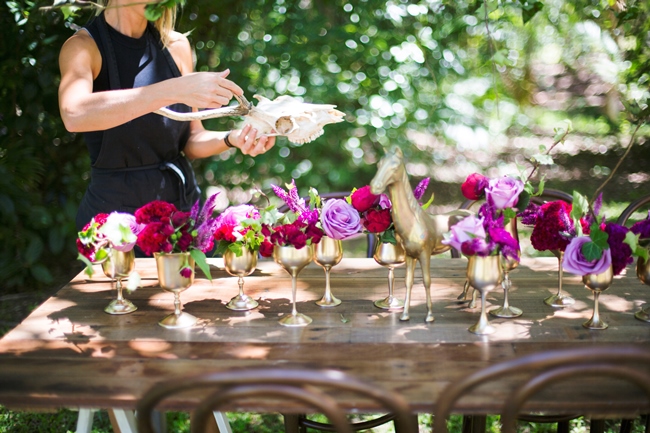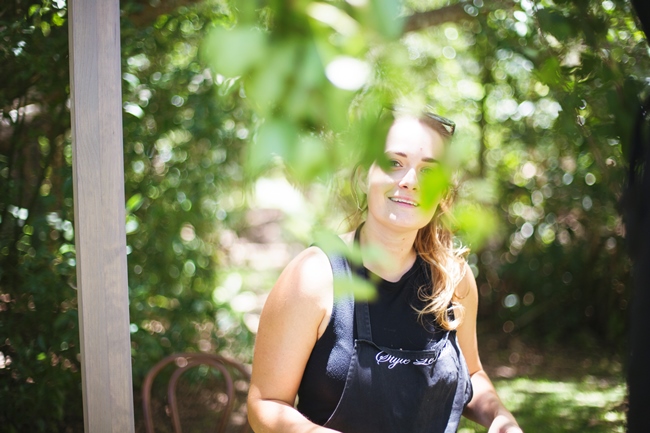 We spy you, Scienta!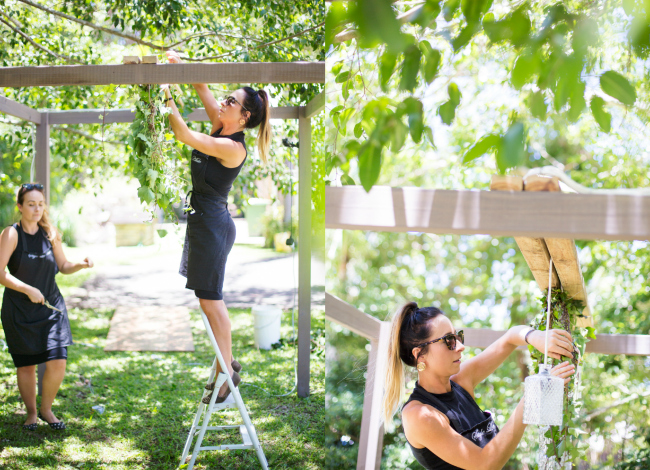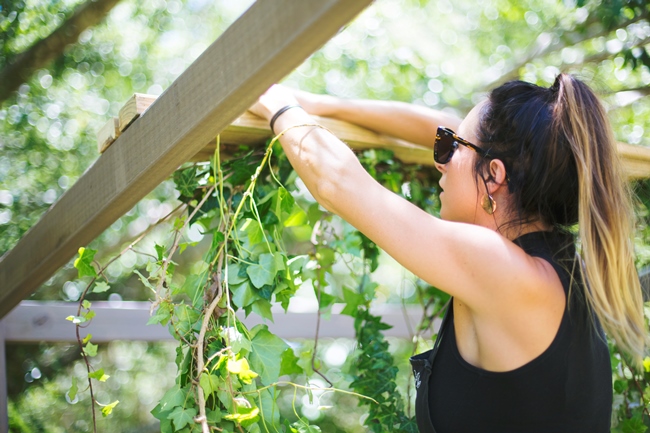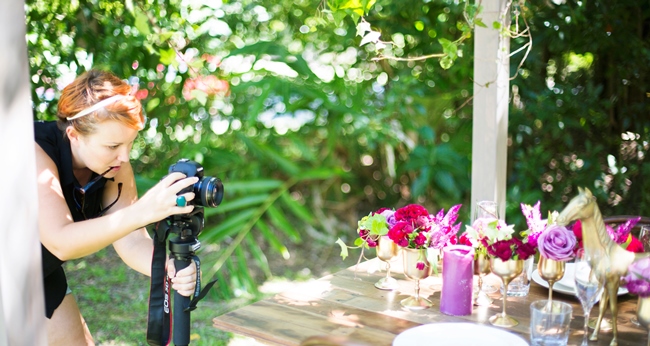 Concentration face! Delyse from Jasper & Ruby Visions is a whole lot of fun to have on location. Because my job involves a lot of standing around when I'm faced with the dilemna of having people that could be almost considered too competent, this leaves me a lot of downtime. And this girl is my go-to for a laugh in between her takes of the action.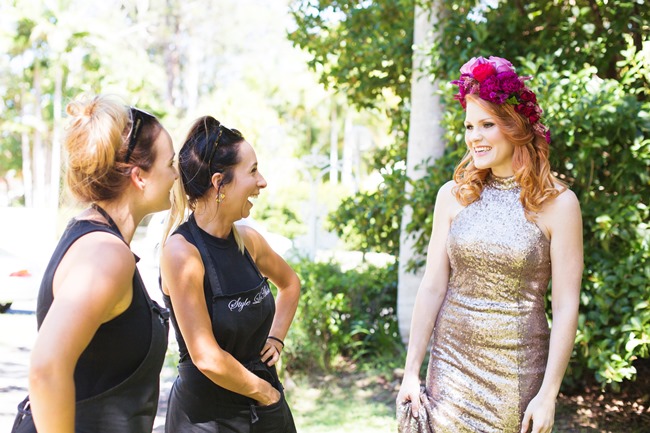 The brief moment the stylists have to take a breather – all the models are ready, the light is just right and it's time to shoot!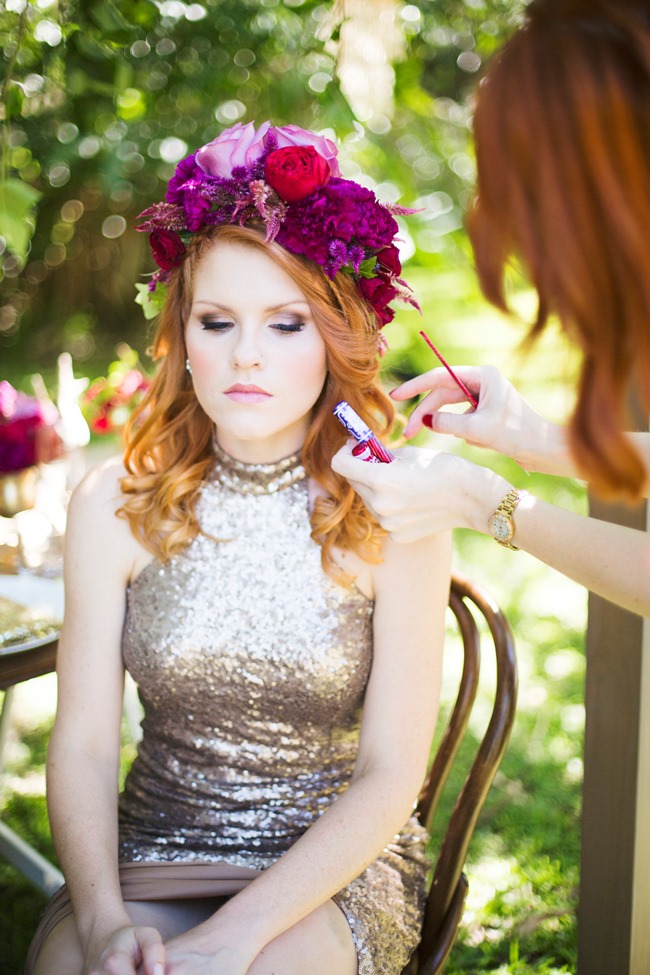 Hair and makeup preening throughout the shoot is absolutely necessary for getting the perfect shots we were looking for.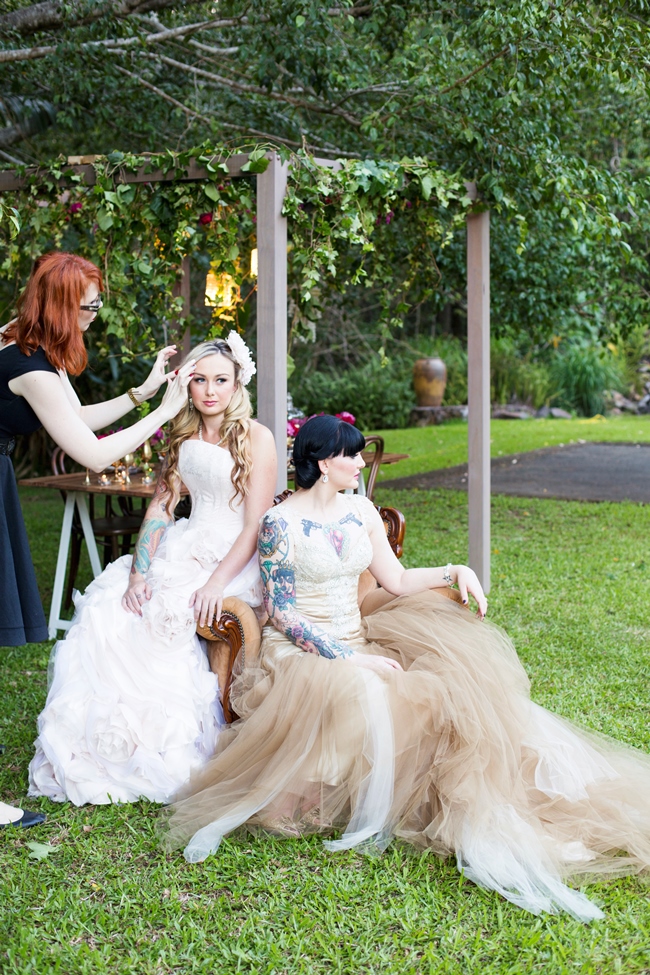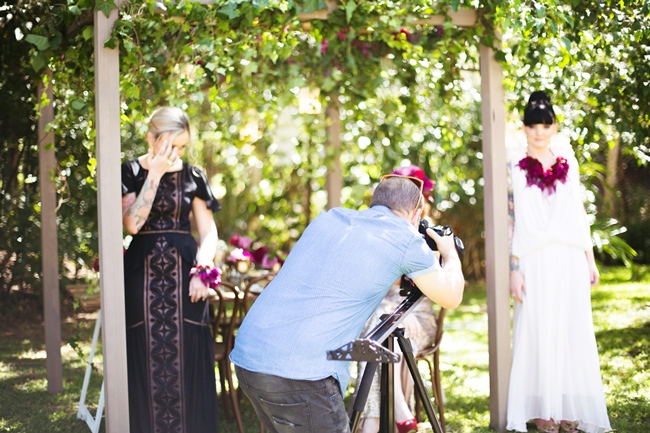 Kris is Delyse's partner in crime and life – another fun personality to have at our shoots!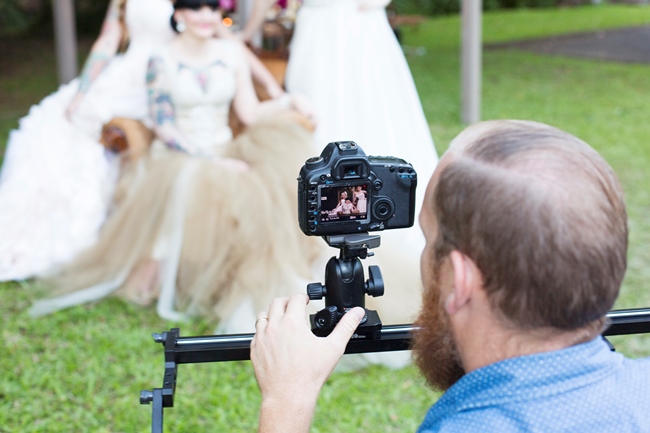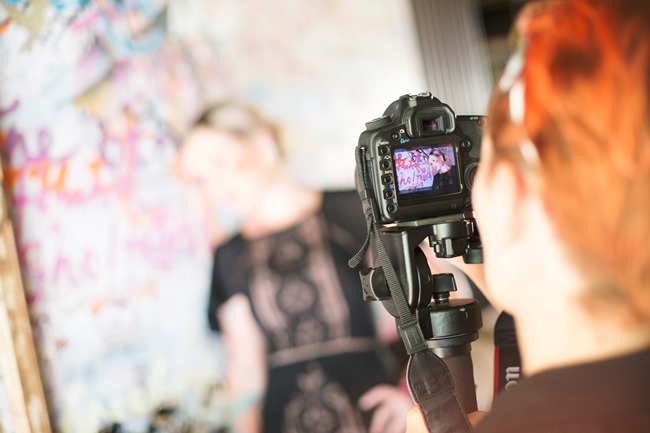 Our cafe location provided so much eclectic inspiration in the decor already present. There was something different in every little nook and cranny. This place is actually a fave spot for many a planning meeting for The Bride's Tree team.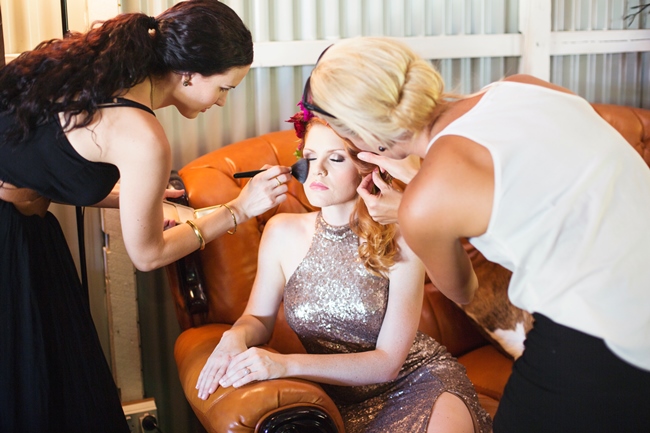 If you have not yet seen the finished product in our magazine, you have to check it out. Thanks to Emma Nayler Photographer for sharing these awesome behind-the-scenes shots with us. 
The Dream Team
Photographer: Emma Nayler Photographer
Film: Jasper & Ruby Visions
Styling: Style Le Aisle
Hair: Sass & Niki's Wedding Hair
Makeup: Boudoir Blush
Cake: The Cupcake Teahouse
Models: Imogen, Suzie and Elle / Florals: Bella Flora / Fashion: Eve Boutique and Elizabeth De Varga / Accessories: Eve Boutique and Elizabeth De Varga / Locations: Private Property for outdoor reception, and The Birds and The Beans Espresso Bar