What to Expect at Your Bridal Makeup Trial with Natalie Hunter MUA
13th May 2015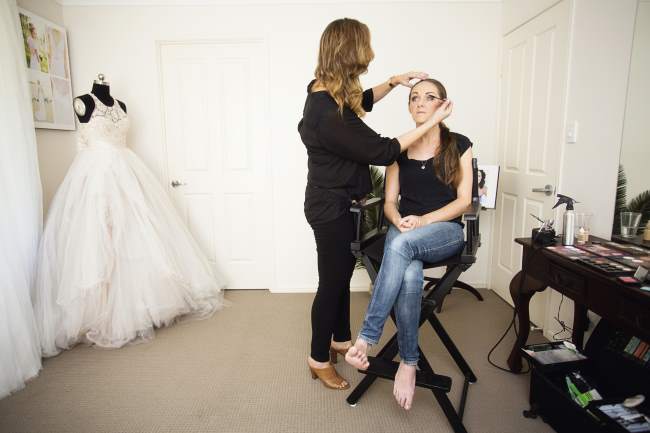 One of the most commonly asked questions our A-list makeup artists field is "Do I really need to have a makeup trial?" The very gorgeous and talented Natalie Hunter Makeup Artist allowed us to tag along on a makeup trial to get this important concern addressed once and for all, as well as take us through absolutely everything that's involved in a bridal makeup trial with a professional wedding makeup artist. 
Images by Life and Love Photography

Nat, why is it important for you as a makeup artist to have a trial with the bride? 
I always love to do a trial so I can meet the bride in a quite comfortable situation, where she is relaxed and we can focus on what look will suit her best for the day. This way, on the day, I can walk right in and we know exactly what we are doing.
What kind of information do you take from the meeting to help you with the real thing on the wedding day? 
Every little detail, such as foundation shade and type, cheek colour, eye shadow colours and technique, what lashes where applied and what lippy was used. At the end of the trial I also take a photo, so I have the final look on file.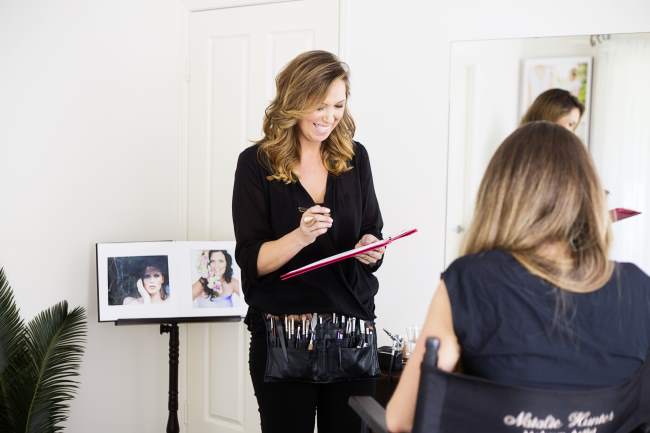 ////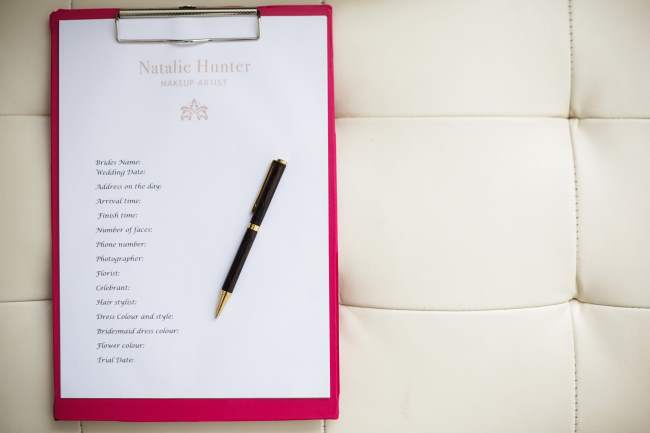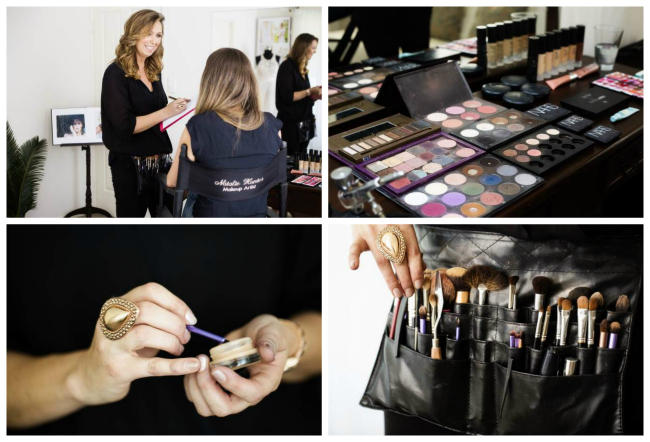 How do you help a bride who walks into your studio with no idea of what she wants? 
This is a very important part to the job. I look at their skin type and check their eye colour and advise them what will work best for their features. I usually start with a lighter application of makeup and then we can work our way up, if she decides to.
Do you find many brides who are unfamiliar with makeup?
Well, now I am finding brides know more and more about makeup than they did years ago. With the likes of YouTube vloggers and bloggers, they are researching how to achieve the look they want. I do still however, get some that say, "Do what ever you think, I have no idea about makeup".
Do you think it's most important for a bride, who loves her makeup, and is very particular, to have a trial? Or is it more imperative a bride without specific wants to get a taste of what's to come? 
In any case, I absolutely think she needs a trial. I'm here to make people look and feel beautiful on their wedding day… No scary surprises! 
I also pride myself in being a makeup artist, that does what the bride wants, whether I like it or not! 
I still will advise what I think will look best, but in the end, if they want a certain look, they are paying me to do that for them.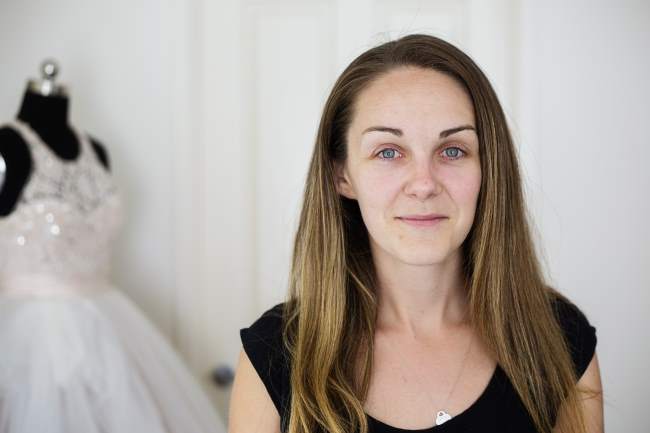 When brides come to you, are they most concerned with working out what colours you will use for eyes, lips and cheeks? Or is it foundation coverage that's most important? 
Foundation! This is what every single bride wants to be perfect. It's got to last the day and also look fresh and beautiful with out being too caked up.From there, it is the eyes. Most brides love their eyes to pop! Who doesn't, right!
Cheeks and lips are very personal… cheeks I do gradually until we reach an amount of colour she loves, and lips, generally the bride will bring her own lippy or has one she likes already. if not we try a few different shades at the trial, until she is happy.
Have you ever had makeup trials with other members of the bridal party or the mother of the bride? 
Yes I usually do the mothers too, as they can be a little nervous about having their makeup done.
Some times, not often, I will do a bridesmaid. These are at the full rate though.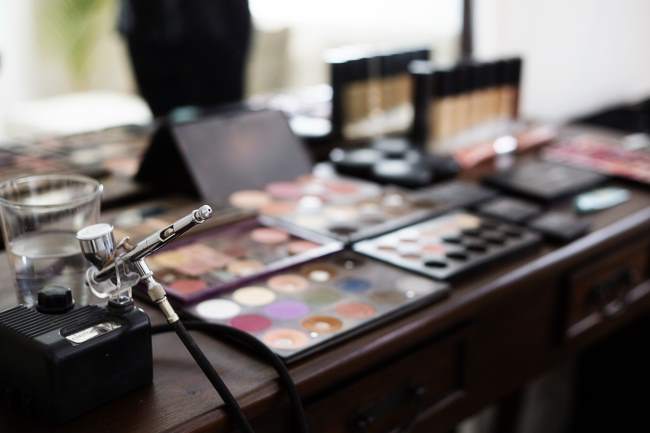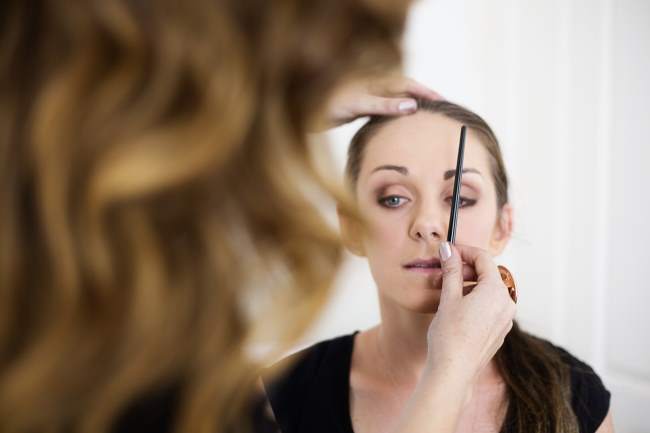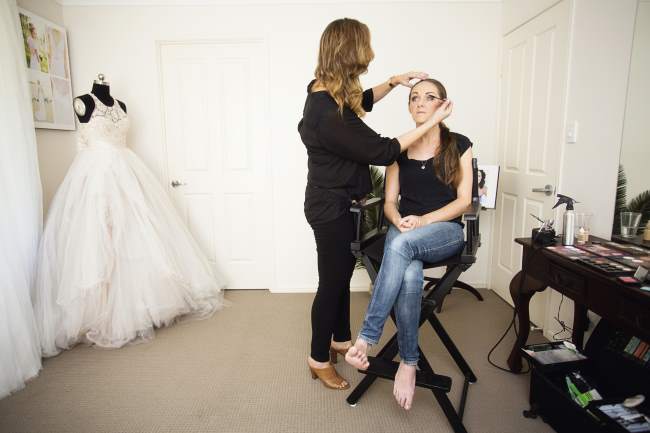 Is it easy to organise the makeup trial to coincide with another event, so the bride can take advantage of her spiffy makeup? 
We do try to do this if possible, as it seems a waste to be all glammed up with no place to go, however, depending on bookings and timings it isn't always doable. 
Do you recommend having the hair trial on the same day? 
If everyone can be available on the same day to do this, absolutely! The bride always feels a little strange with just one or the other done, but when the hair is done with the makeup, it gives them a real idea of how it will all come together on the day.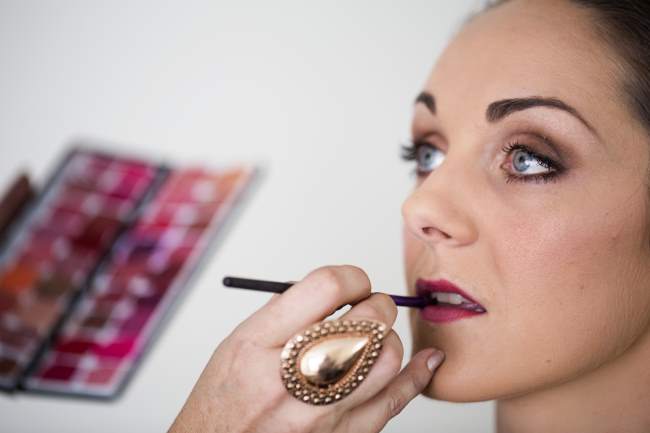 Are makeup trials free, or is there a charge involved?
I personally charge for a trial. It is still my time and products being used, so I have to factor this in.
I do however do it at a discounted rate for the bride only.
If a bride lives interstate or overseas and cannot make a trial, or it simply doesn't fit in the budget, is that okay? 
It sure is. I'm more than happy to accommodate for this and does happen a lot. In this case I usually allow extra time on the day to allow for any changes that she may like to make.
When the bride leaves your studio the day of her trial, what pieces of advice would you typically send her away with? 
First of all, I advise them to drink heaps of water leading up to the wedding day and also, if they are into it, a green smoothie a day. This makes their complexion beautiful, along with a daily cleansing routine.
I also, always advise her to have a little makeup repair kit for the day, such as tissues and a powder compact. In our Queensland climate, it is near impossible to keep a shine-free face all day, so I suggest they blot with the tissues to remove excess oil, then freshen up with a powder.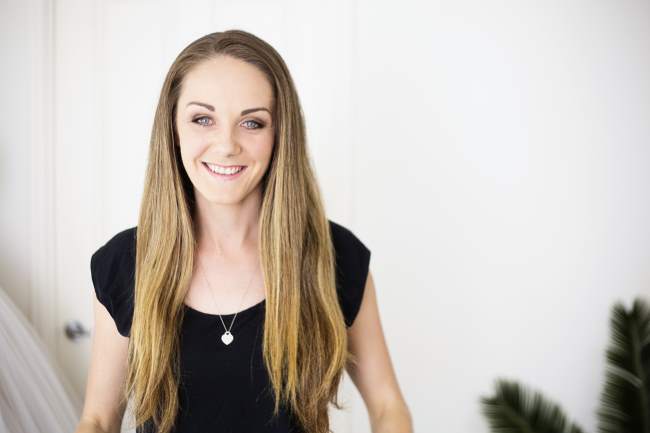 Thanks to Sandi from Willow Bud for volunteering her lovely mug for this article.