Purple inspiration
12th December 2011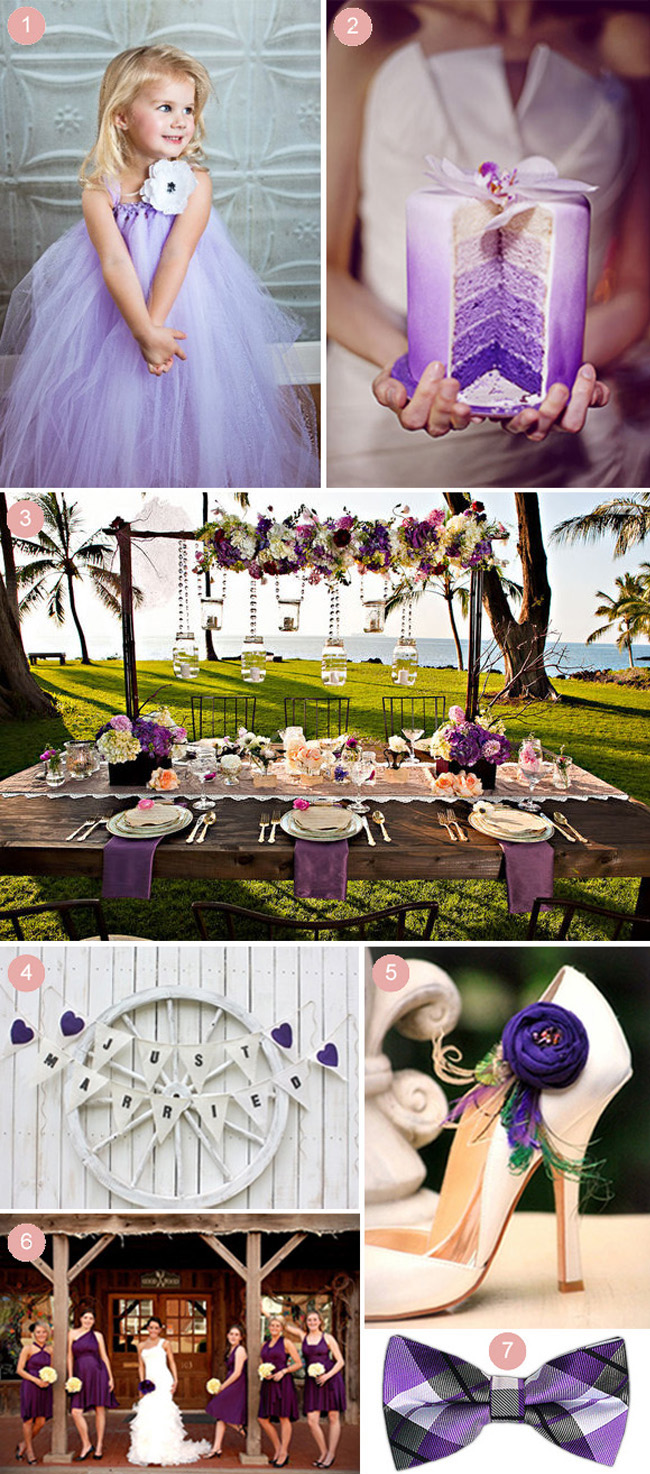 Purple is a rich colour. I mean, it's the colour of royalty for sobbing out loud. Can you even get more rich than that? No, you cannot. It's also a feminine colour and could be perfect for your Sunshine Coast wedding if you're after something pretty, but would like to steer clear of pink.
The good thing about purple is you can use it in so many ways when it comes to the styling of your wedding. Of course you will want to dress your bridesmaids in the colour, and incorporate purple in your decorating, but you can also use purple flowers in your bouquet arrangements, you can dress your flower girls in purple instead of white (seriously, they're cute enough as it is, may as well keep the white dress for yourself), and you can even have a purple cake! Enjoy being inspired, lovely brides.
1. Flower Girl Tutu Dress from The little Pea Boutique
2. Purple layered cake. Photography by Sarah Maren Photographers, styling by: Kate Miller Events, flower by Flourish Designs, cake by Sweet Cakes by Rebecca, via Style Me Pretty
3. Garden reception table decorations. Photography by Evonne & Darren Photography via Style Me Pretty
4. "Just Married" flag banner from Victorian Station
5. Purple flower shoe clip from Sofisticata
6. Convertible Bridesmaid Dress from The Jersey Maid
7. Purple bow tie from The Tie Bar
Find more wedding styling inspiration here.