DIY: Monogram Napkin
15th January 2015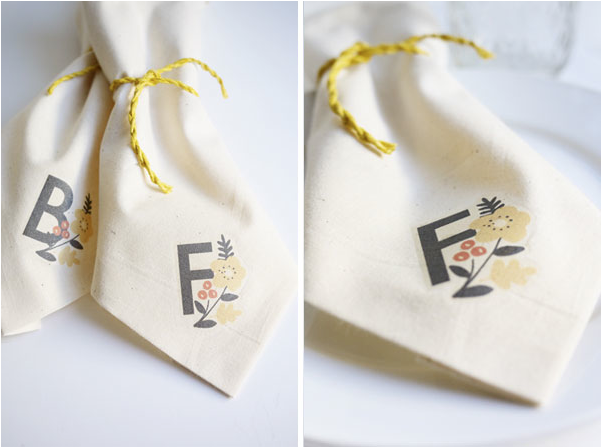 I have to tell you, one thing that has always super impressed me is anything monogrammed. I just feel like if you have something monogrammed with your initials, you've really made it, you know? #winningatlife. 
So these little beauties really have me marvelling. They come to us from the clever folk at our fave DIY blog, Oh Happy Day!  Printable monograms for your napkins! You could put these together in a single crafternoon if you happen to be crafty. And even if you're not (like me), because they seem extremely easy. 
For your wedding, you could whip these babies up for an extremely economical bomboniere by sewing your own linen napkins. Or you could go on an op shop collecting spree and find some vintage cloth napkins in mismatching styles to add a little colour. 
You could monogram the bride and groom's initials, or personalise them to each of your guests, adding a very thoughtful touch to your Sunshine Coast wedding styling. 
For full instructions and more photos, visit Oh Happy Day!