Meet Ellen Munro Hair + Makeup Artist | Vendor Profile
14th December 2021
She's a one-woman show, being hands-on in every facet of her business. Learn more about Ellen Munro, hair and makeup artist, in her own words.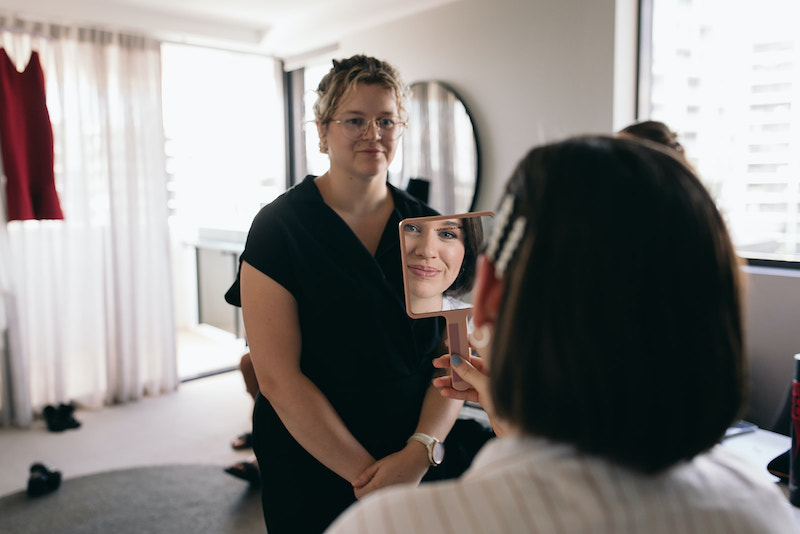 Ellen, what is one unique service or offering or element that makes your business stand out from the crowd?
Offering both hair and makeup and doing both myself is definitely a major advantage for my brides. Solo brides, those with smaller parties, or those who just don't want multiple people around when they're trying to relax and prepare for their big day really appreciate my ability to provide both services.
Knowing that the person they have been speaking to on the phone and via email in the lead up to the wedding is the person who will be doing their hair and makeup is also a great reassurance to a lot of my brides. It also gives me the ability to create a cohesive look with my personal style!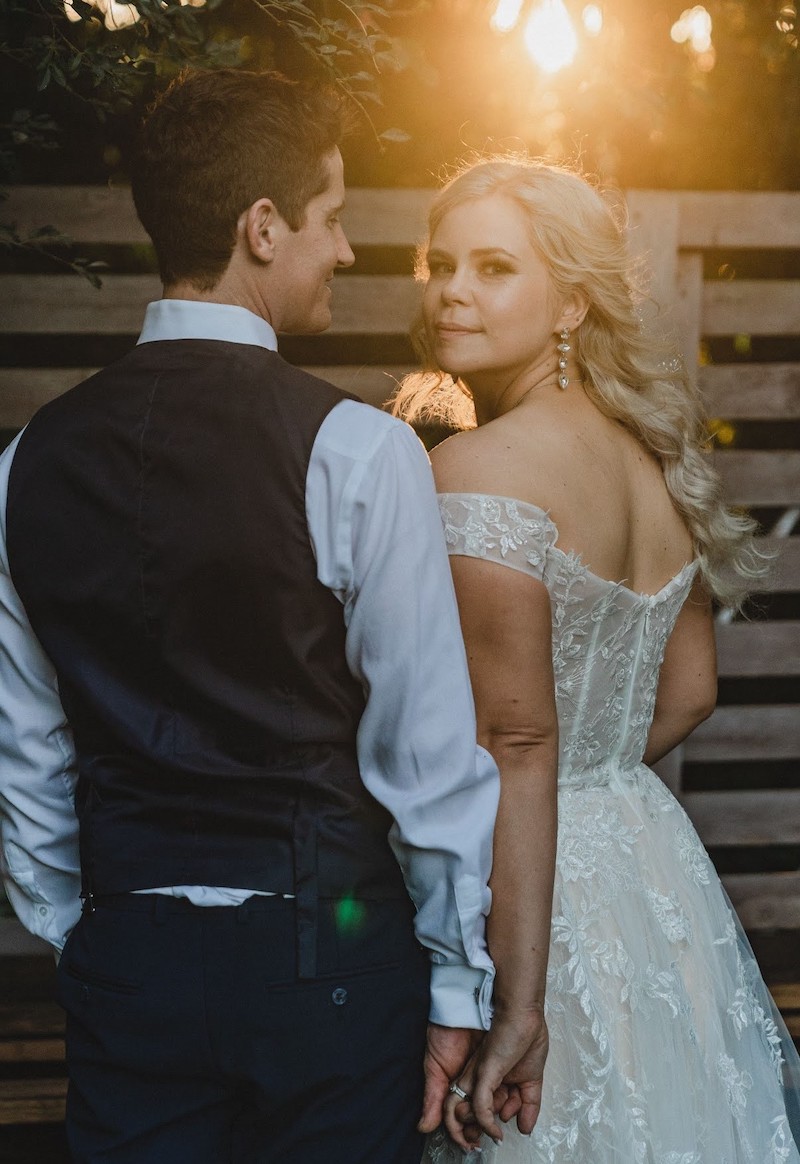 Take me through your process of your on-the-day job.
The day always starts with coffee. This is non-negotionable. When I arrive I scope out the best lighting, get myself set up and then like to have a chat to the bride to touch base on how the day is shaping up and to check in on what they want from their and their bridal parties hair and makeup! I will usually have a sticky beak on the flowers and dresses in order to give myself a sense of the overall look of the wedding (and because I just love seeing these things!).
Then it's time to work! I will usually alternate hair and makeup, but depending on space restraints and party sizes I will sometimes do everyones makeup first and then hair. I tend to have the bride in may chair second to last so she has some time to relax and enjoy before the photographers arrive! The mornings are usually very calm and care free – with a good playlist and good conversation.
Once the photos start and everyone is getting dressed things definetely kick up a notch and you will find me flitting about doing final touch ups.
Once the bride is dressed, it's time to place the veil, touch up her lips, and say my good byes!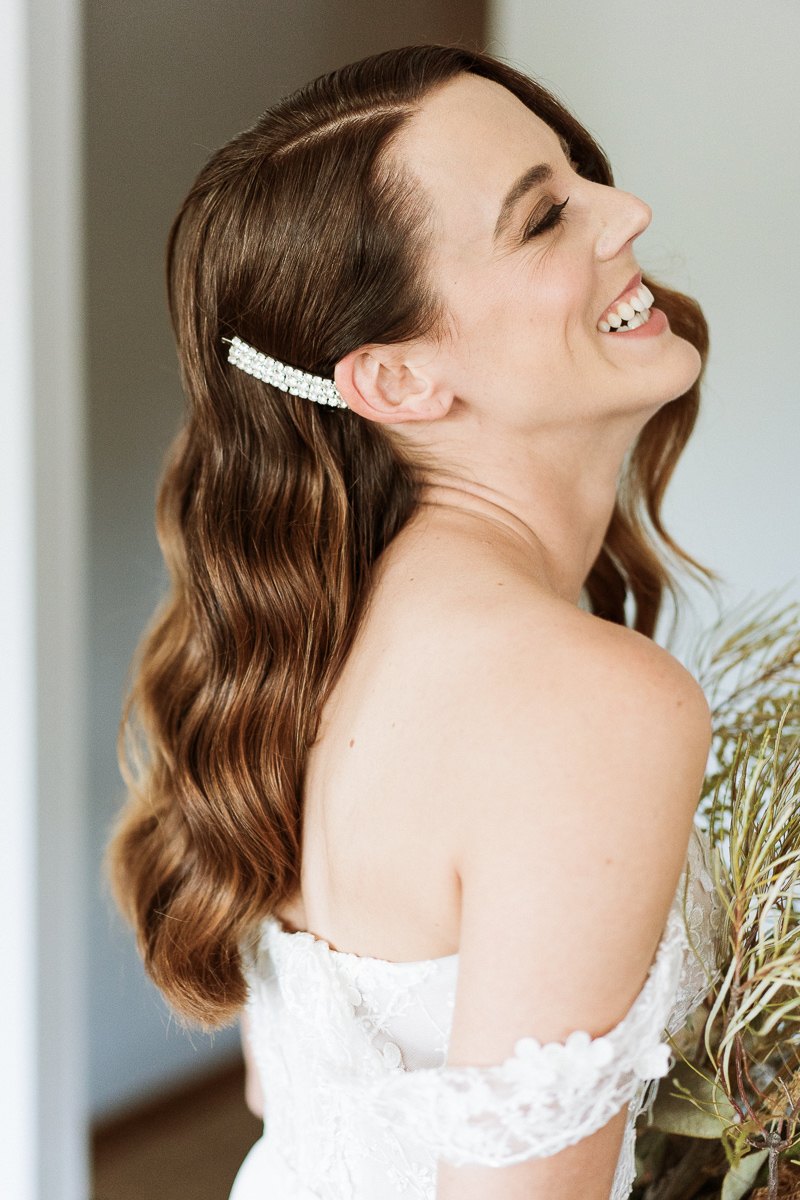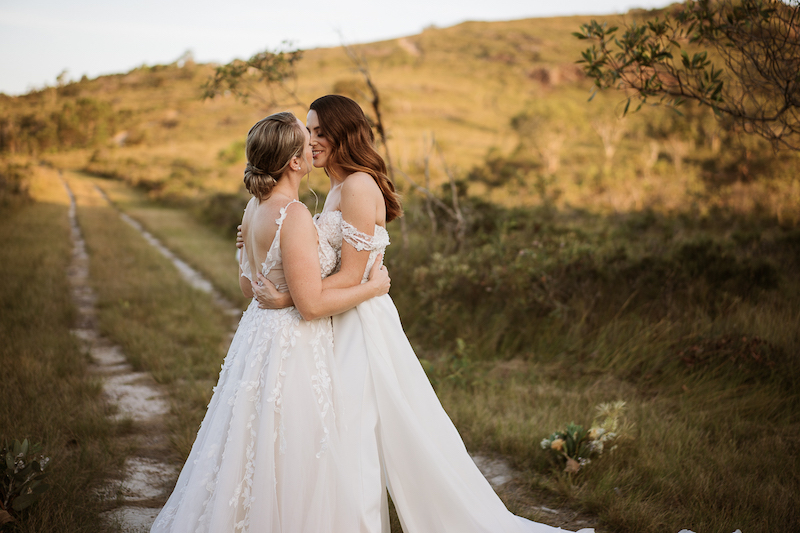 You have a completely free day to hang out on the Sunshine Coast. Get out about! Where are you going, what are you doing and who are you with?
It's probably a pretty predicatable answer, but you just can't beat a beach day with the kids. We especially like Golden Beach where it's nice and calm for my three littles ones to splash while Mum and Dad relax!
On one of those rare child free days we'll often take our bikes and cycle around to the Caloundra boardwalk.
Share something that's interesting about you, or something a lot of people don't realise.
I'm a musical theatre junkie. Growing up my ambition was to act and sing! When I realised I wasn't particularly good at either thing, my focused shift to backstage and I persued makeup as a way to be involved in theatre productions!
However, once I finished my studies and started working in bridal I realised just how much I loved it. Now I combine my loves by singing along to musical soundtracks as I road trip to my beautiful bride's weddings!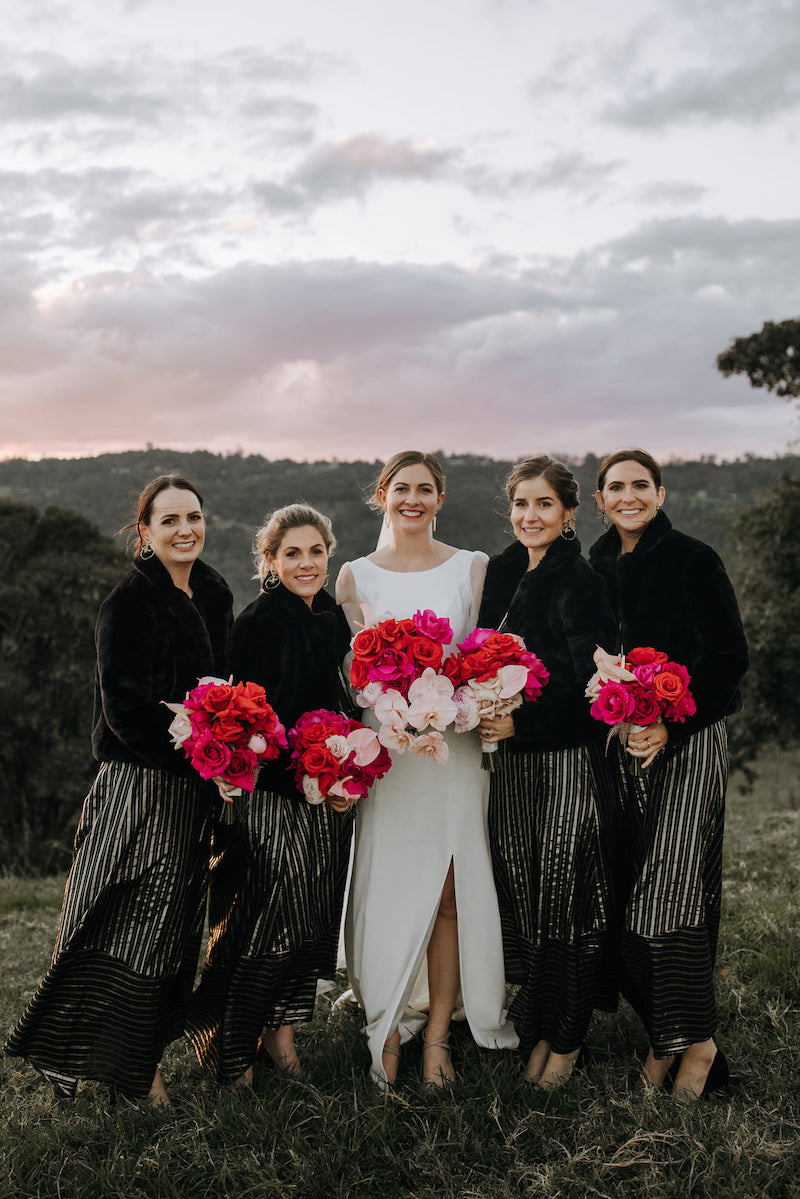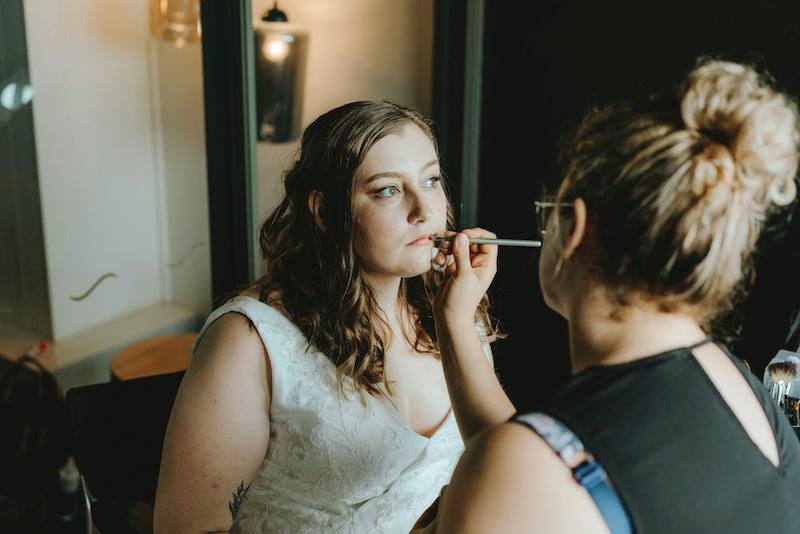 What's happening in your specific area of weddings this year? 
COVID has had a massive impact on the wedding industry and has seen a big shift towards elopements and smaller weddings. Personally, this shift has been a positive one as I love being able to work one-on-one with my brides!
It's been so heart warming to see the way that love has perservered despite restricitons and lockdowns.
EXCLUSIVE OFFER! 
Ellen has generously offered a money-saving offer for brides who mention this article when they make their wedding day booking. Ellen will waive the travel fee for brides marrying on the Sunshine Coast. 
Get in touch today
to find out if Ellen is available and take advantage of your exclusive offer today.
Image credits: Nick Hargans Media, Angela Brushe Photography, Terri Hanlon Photography, Jessica Turich Photography, Adriana Watson Photography, Figtree Pictures