9 Ways to Wear a Floral Wreath for your Wedding
20th January 2015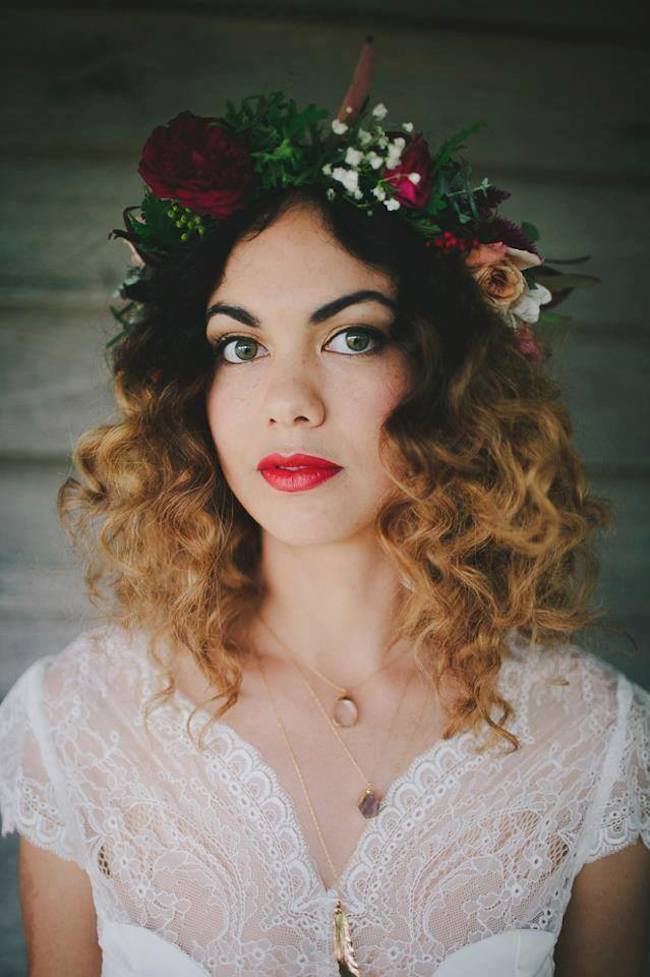 You know, I'm quite fond of the floral-wreath-sporting bride. It's a pretty alternative to the more traditional hair adornments, such as a veil or other hair piece that's just swell. 
There is something romantic about the fact that it will live and die with your wedding day. There will never be another piece like it. It's unique to you and your special day. 
The other thing I love about the floral wreath is how versatile it is. For example, here are nine very different ways to wear a floral wreath. All of these delicate beauties were lovingly created by the talented Natalie from Heavenly Blooms. 
The wreath above is a classic circular wreath worn high at the front with robust deep red blooms, and lower at the back.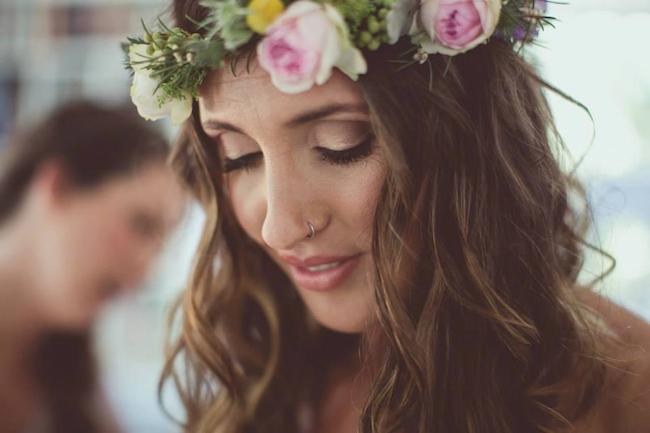 Another classic circular wreath, this time worn square atop the crown of the head, so the powder pink roses and billy buttons run across the forehead. This is a very bohemian style.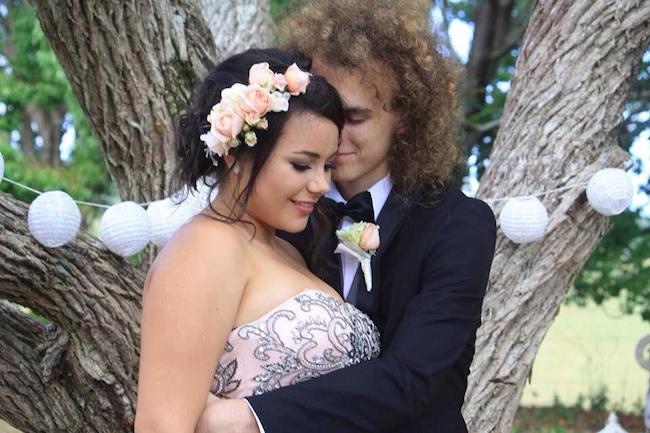 A very fresh young take on the floral wreath, worn like a headband with ribbons to fasten around the base of the neck. Off to the side, this works perfectly with the relaxed or messy asymmetrical bun hair style.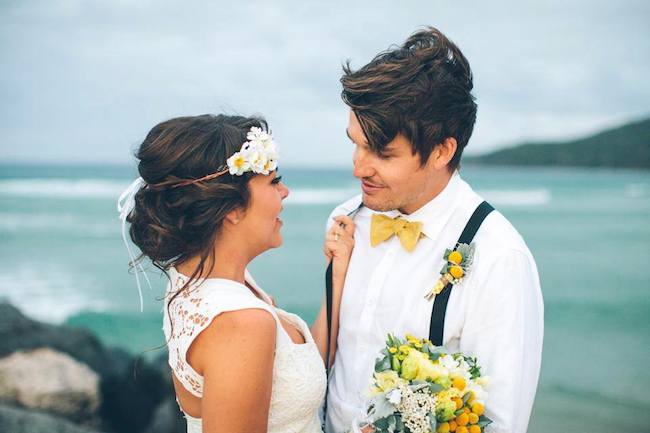 This one I LOVE for a funky beach wedding – dainty blooms fastened in the back with ribbon and twine.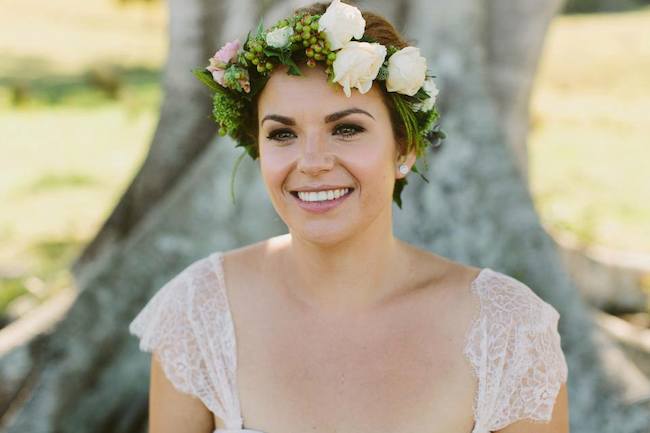 A mix of colours and textures with berries, tight perfect roses, and just a few wisps of foliage = divine.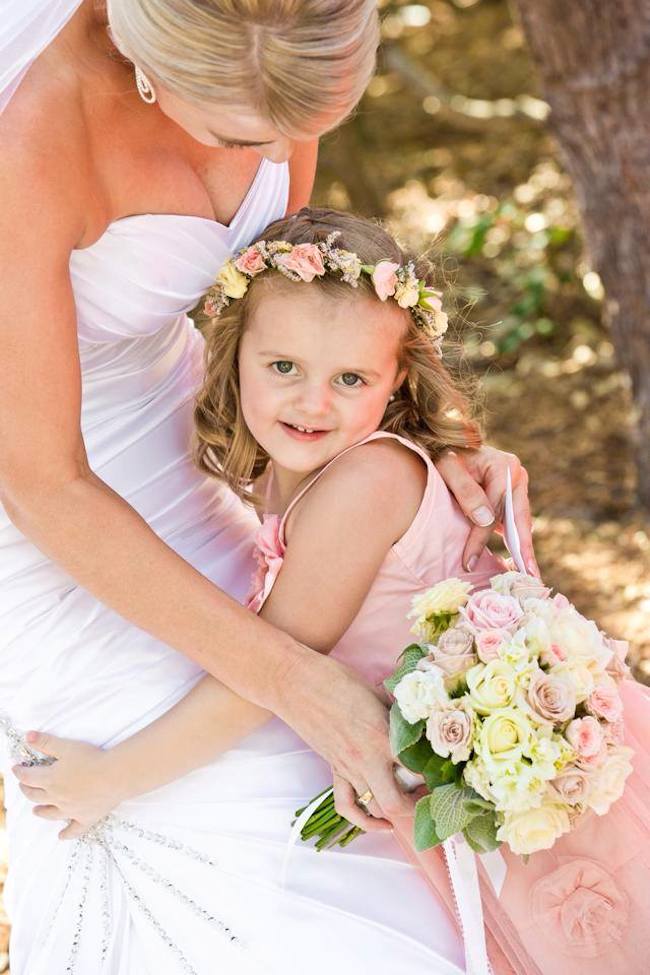 Who doesn't love a flowergirl with a few blooms and sprigs prettying up her curls?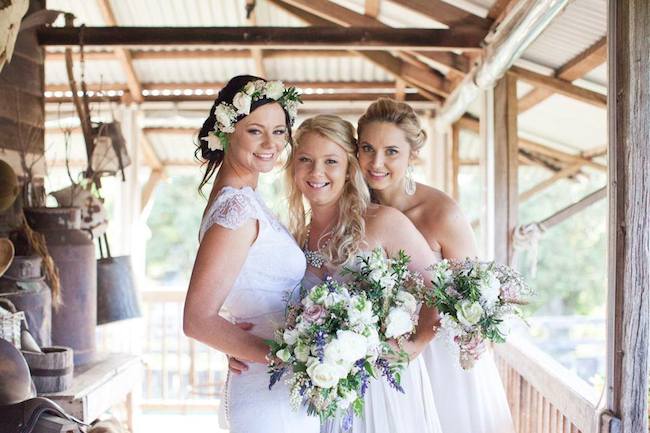 Dressing your bridesmaids in a similar to your own gown calls for something special to help you stand out. A floral wreath will surely do the trick. I love how this one matches with the bouquets.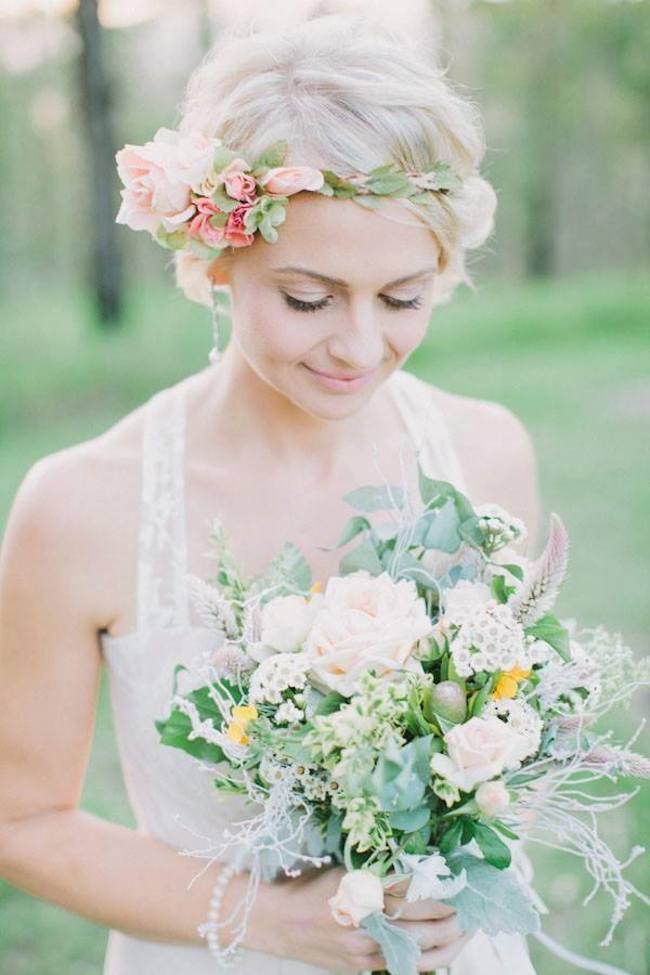 Can. Not. Stop looking at that one perfect bloom on the side, and the way the petals blend down. Dreamy!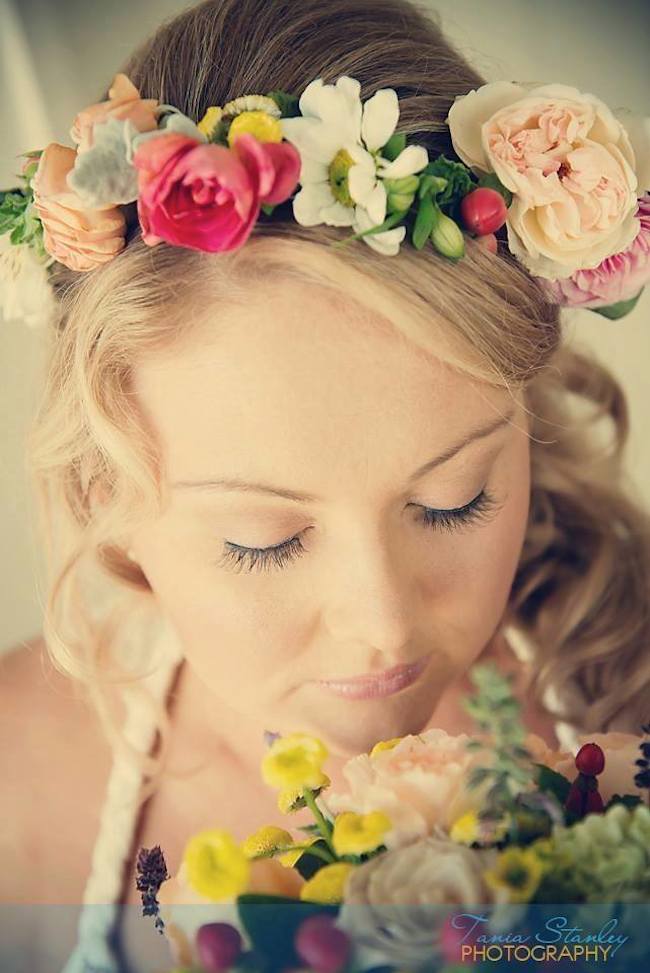 Lots of colour! Can't go past it.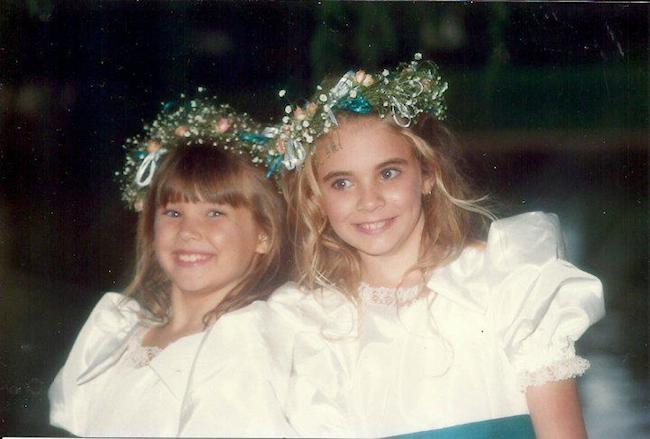 Confession: I have a long history with floral wreaths. When I was a little girl of nine I wore one when my sister and I were flowergirls at our cousin's wedding. All that baby's breath and those ribbons – I really felt like a princess! 
PS. I'm the blond with the somewhat full dark forehead caterpillars. Thank God I discovered brow shaping just a few years later!