Art Deco-Inspired Wedding in Maleny
21st October 2012
Melissa and Ricky first met at a Christmas party in London… then again at Glastonbury Festival six months later… then 12 months after the festival they actually started dating. Talk about a courtship! Despite this, they say one of the things that makes them work as a couple is that they are both spontaneous (who'd have thunk it!), and that they both love live music and travel.
They certainly have a special relationship, and their strong love was clear to all on their Maleny wedding day. Both their ceremony and reception were held at House of Laurels, which is not only a beautiful wedding venue, but also has ample accommodation on site and within walking distance for the newlyweds, bridal party and guests.
The location was perfect for their funky vintage art deco theme with lots of unique little details. The bride positively shone in an Alfred Angelo gown, teamed with a DIY fan of feathers she carried instead of a bouquet. Instead of a traditional dessert cake, guests enjoyed a cheese wheel cake.
Melissa and Ricky's day went off without a hitch, and guests thoroughly enjoyed themselves, being treated to canapés in the afternoon and a delicious three course meal. Their beautiful day was captured by wonderful Sunshine Coast photographer, Nicky Stone Photographer.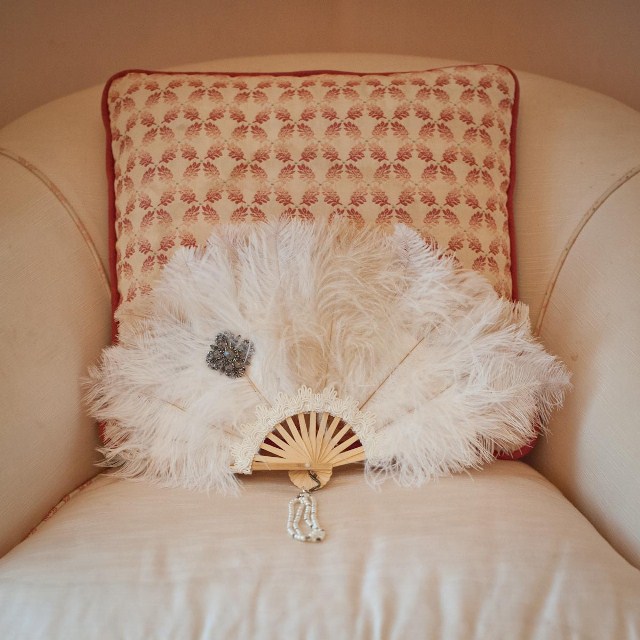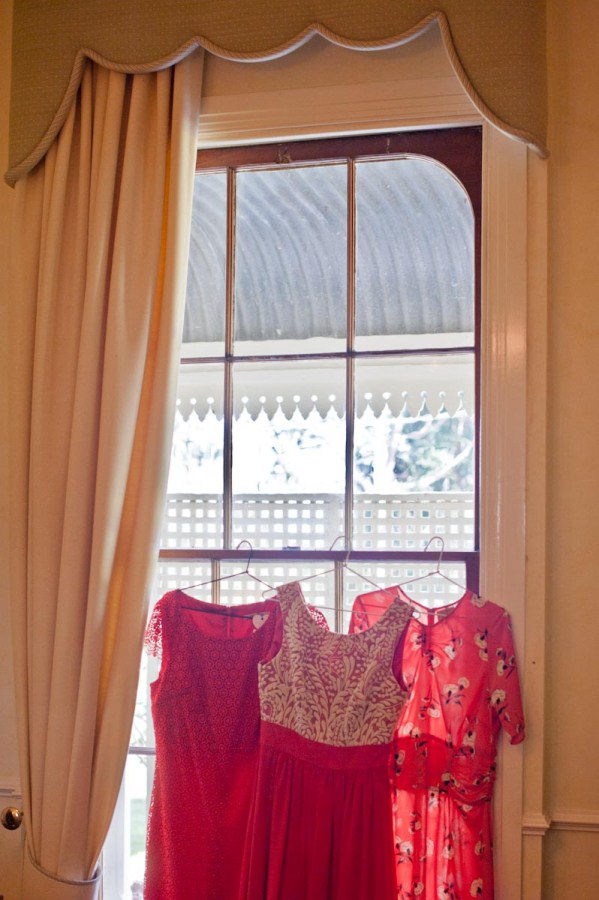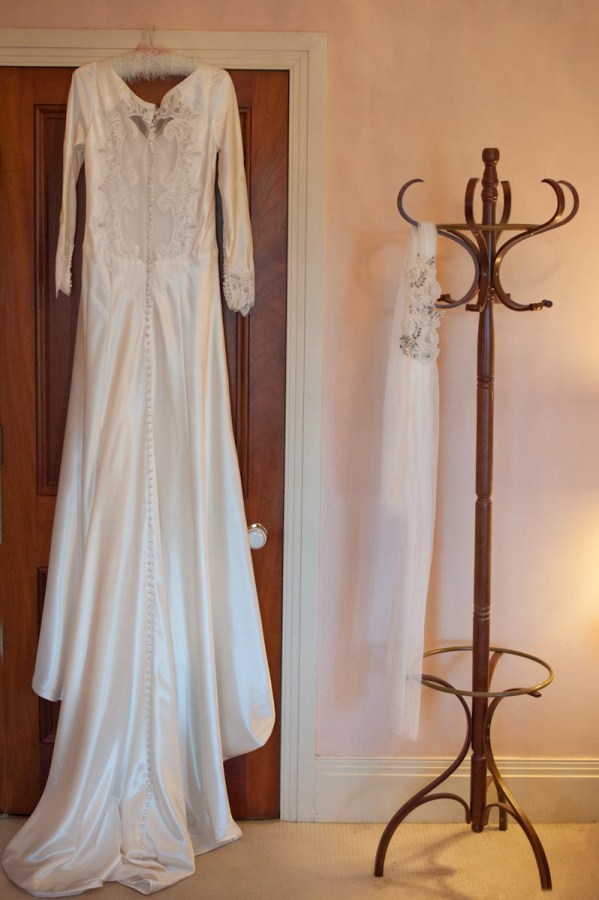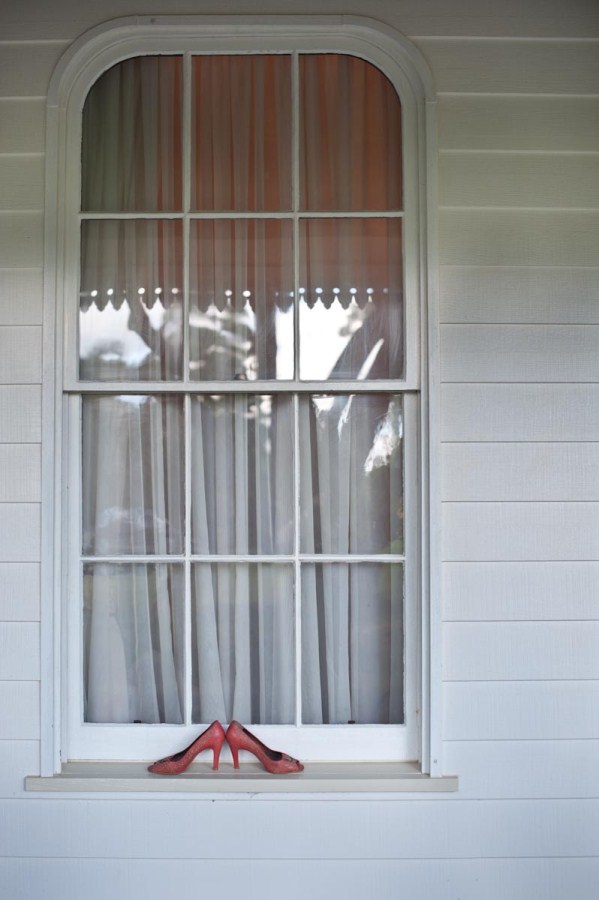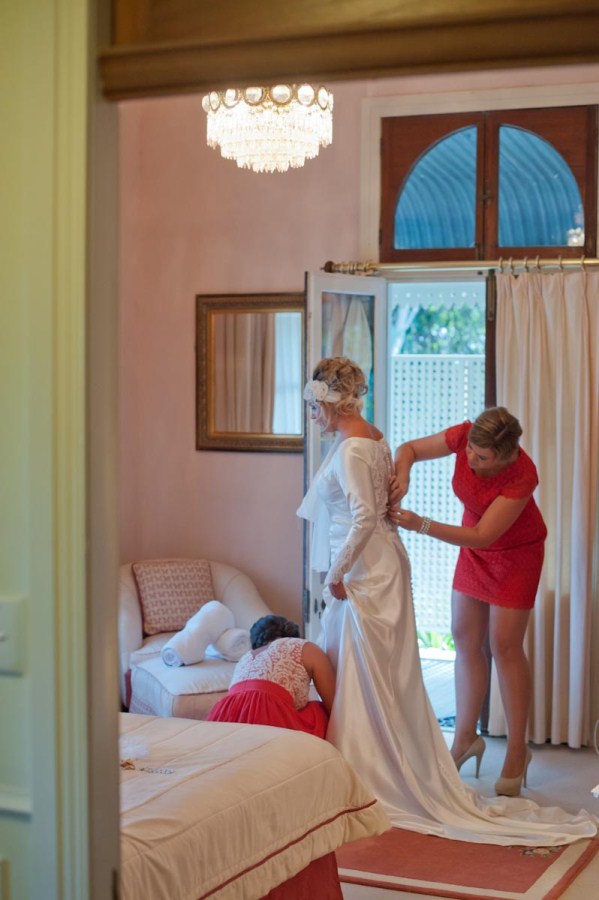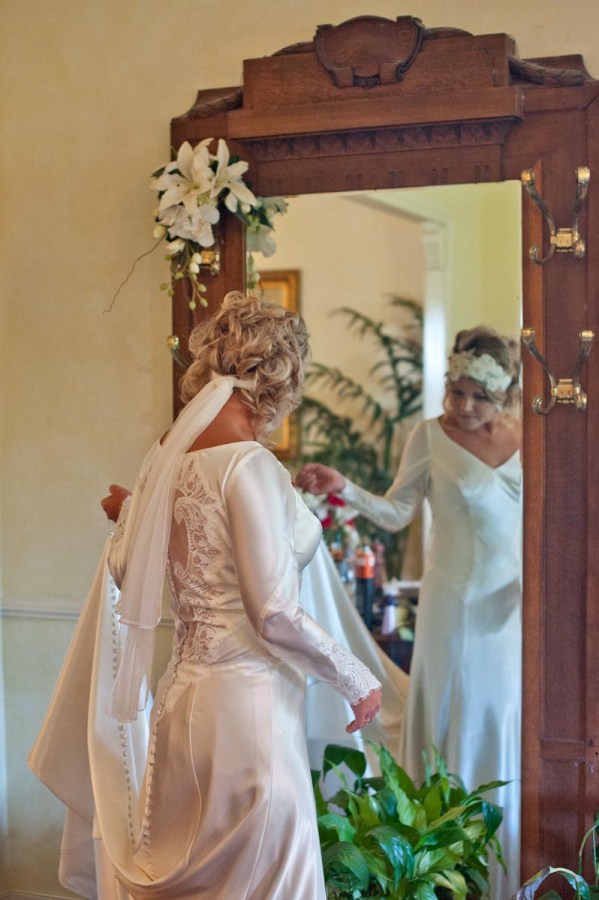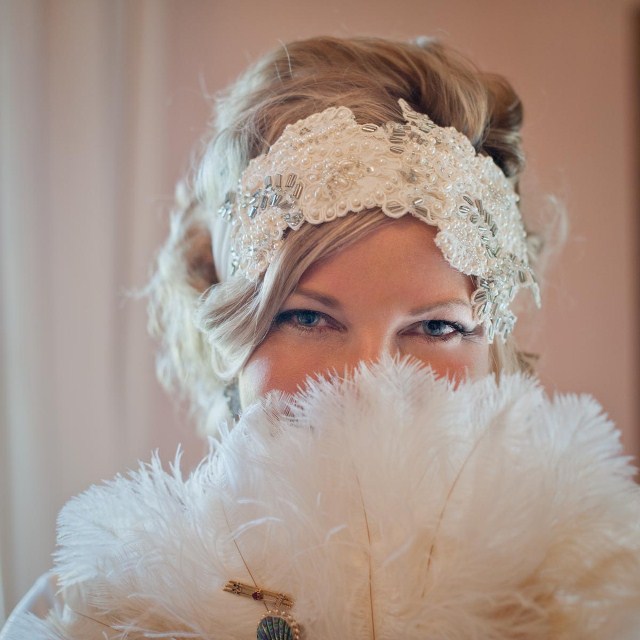 "We tried to involve as many family and friends as possible. It's difficult and impossible to involve everyone, but we had guests making umbrellas and my bridesmaid made my fan that I held instead of a bouquet."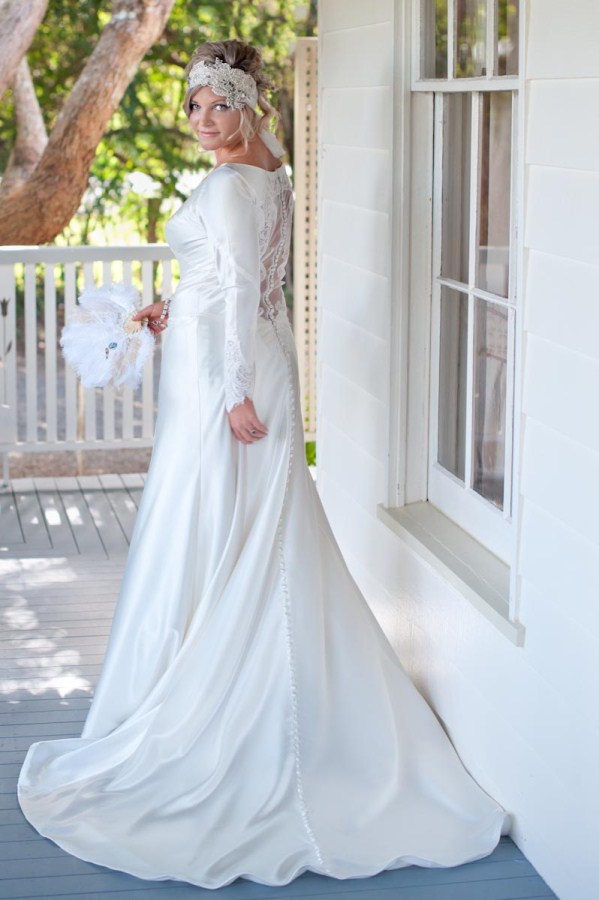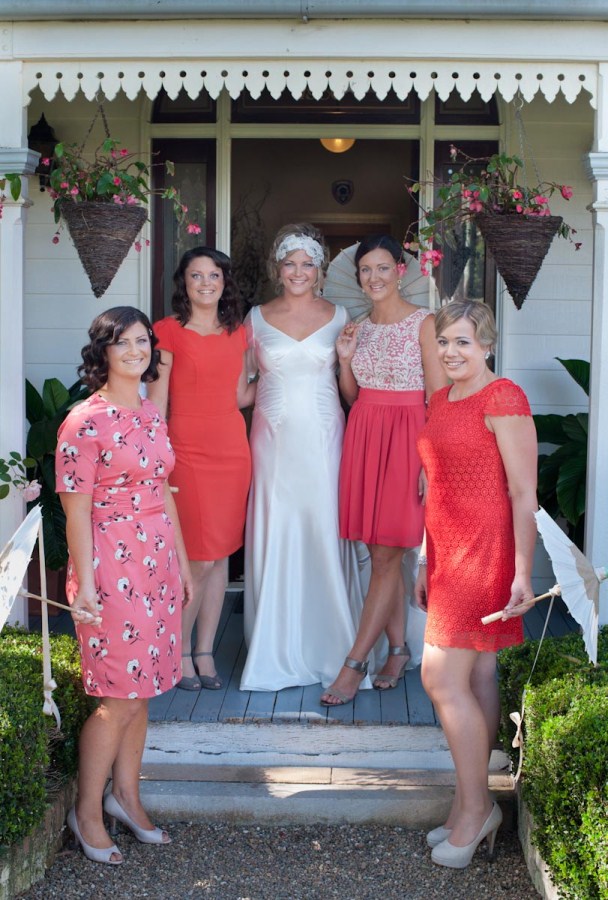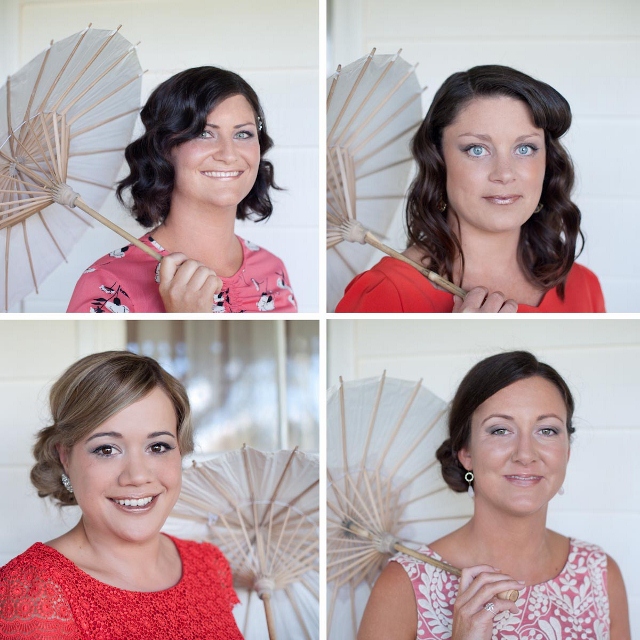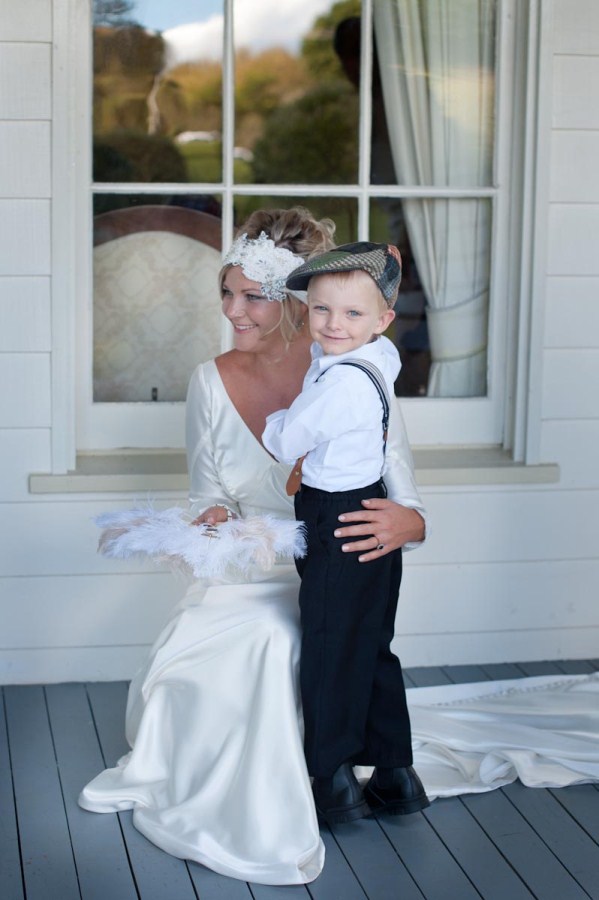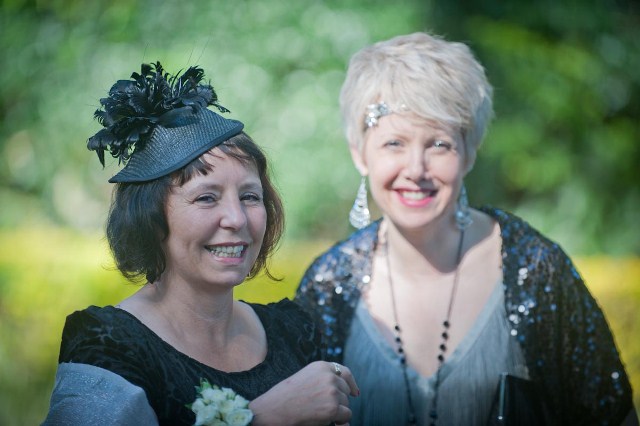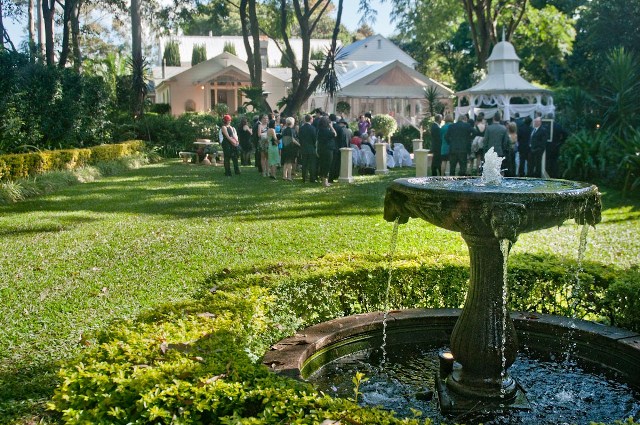 "Everyone had travelled to share our day with us, some as far as England and New York."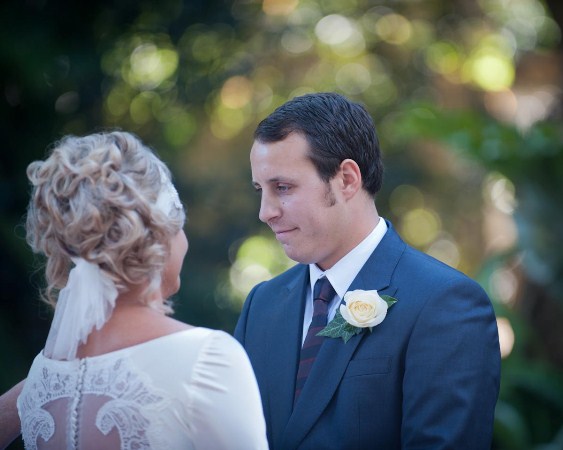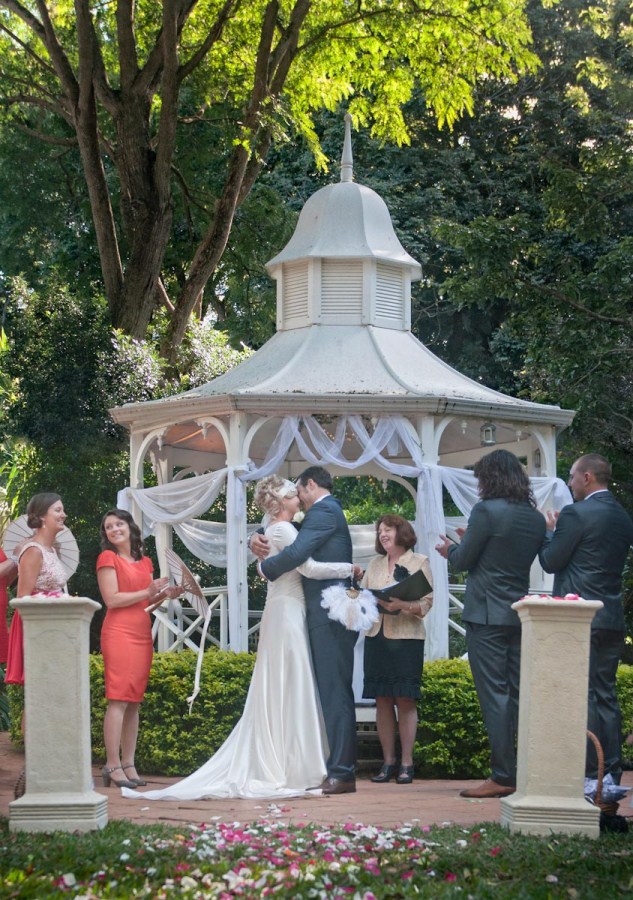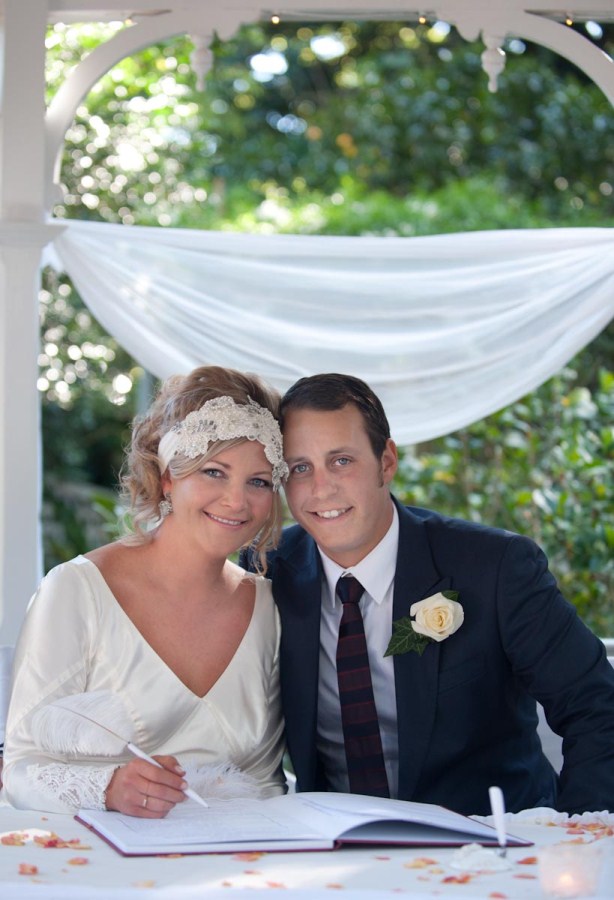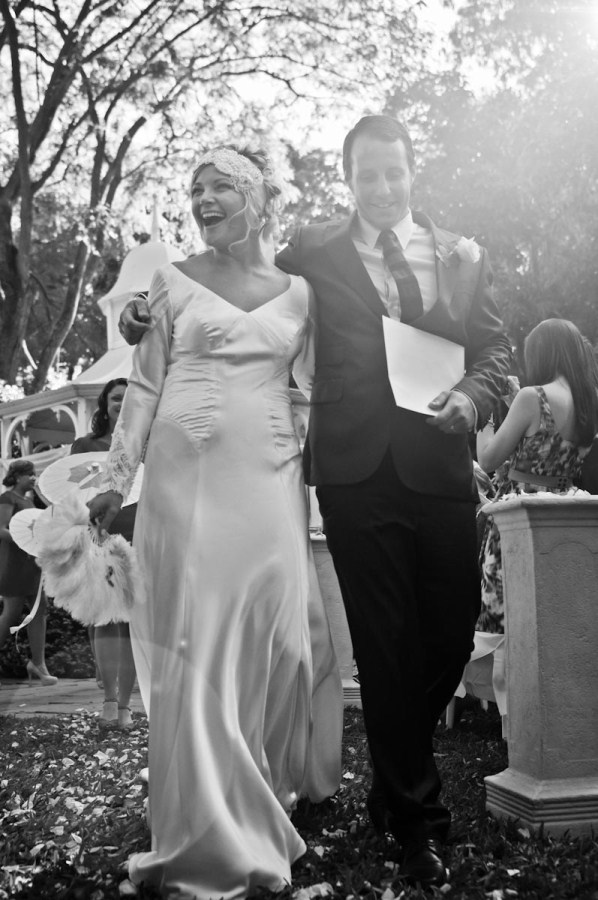 "We just wanted to capture what was special to us on our wedding day and that was, friends and family seeing the love we share."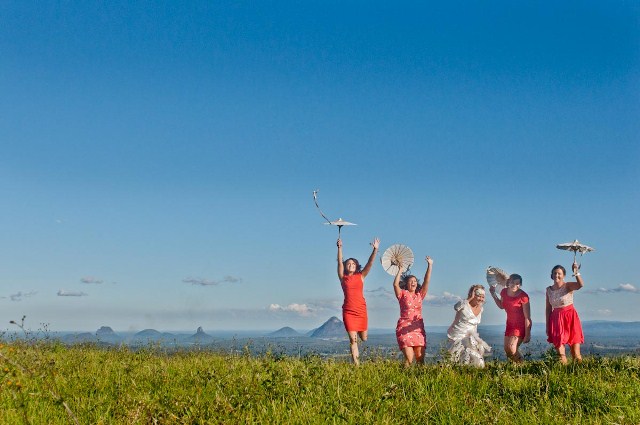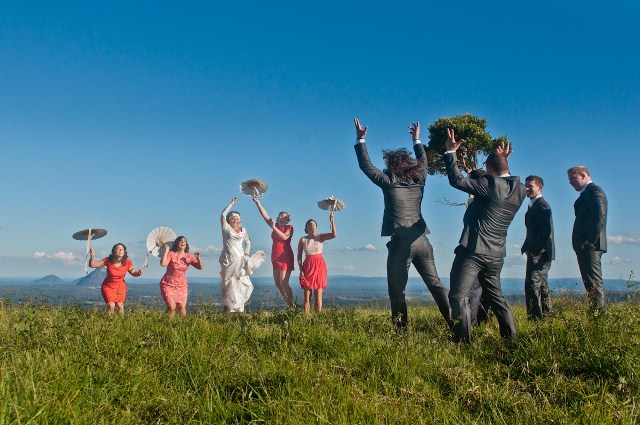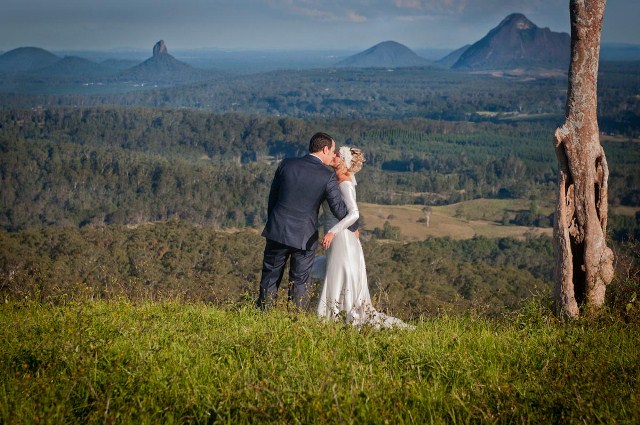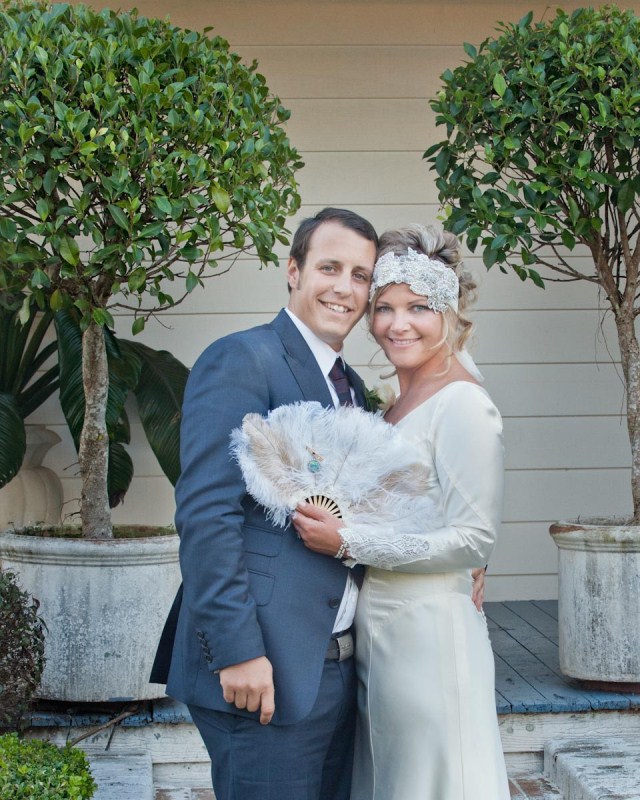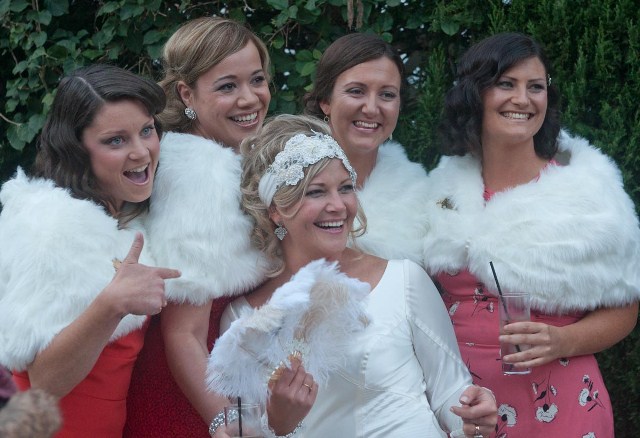 "I gave my bridesmaids cute pyjamas to get ready in, a faux fur stole, antique brooch and antique wine glass."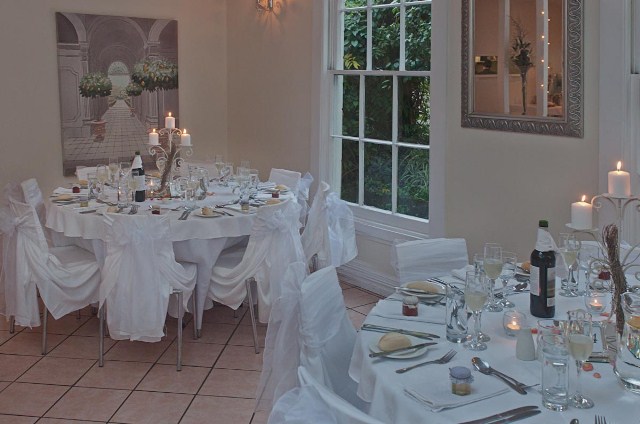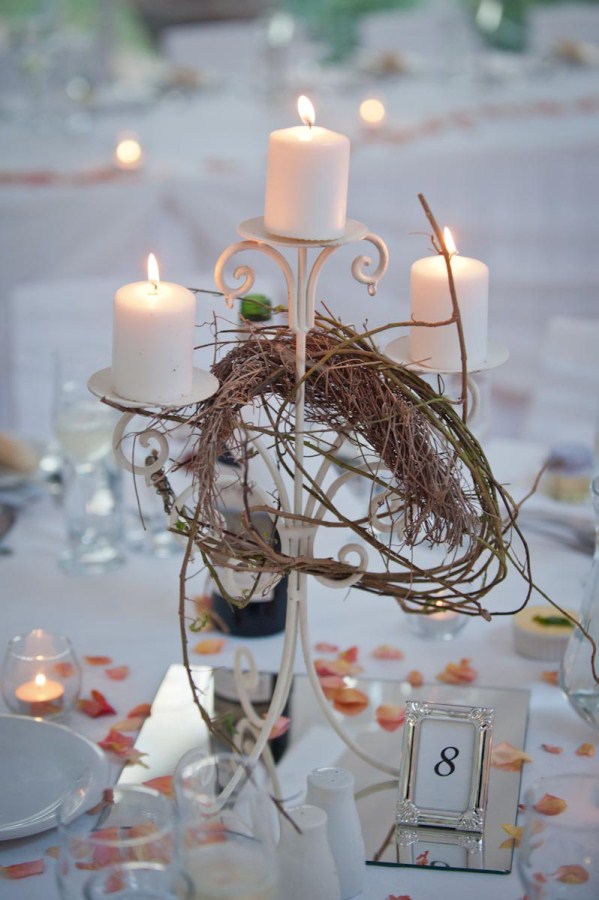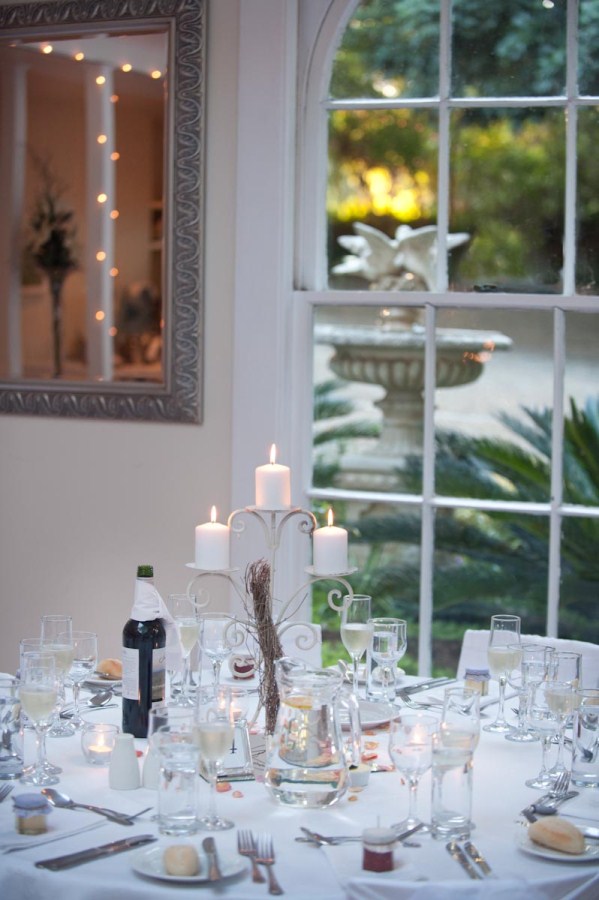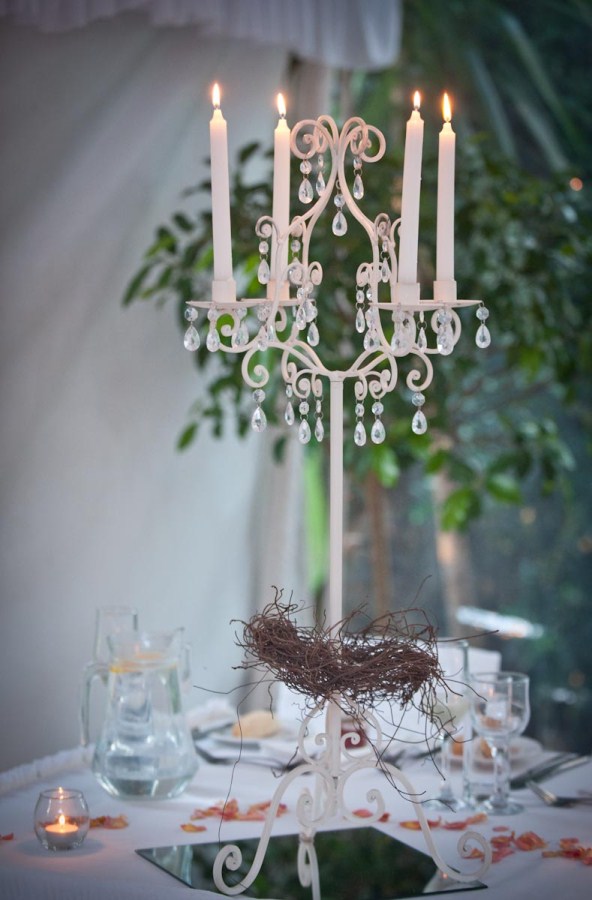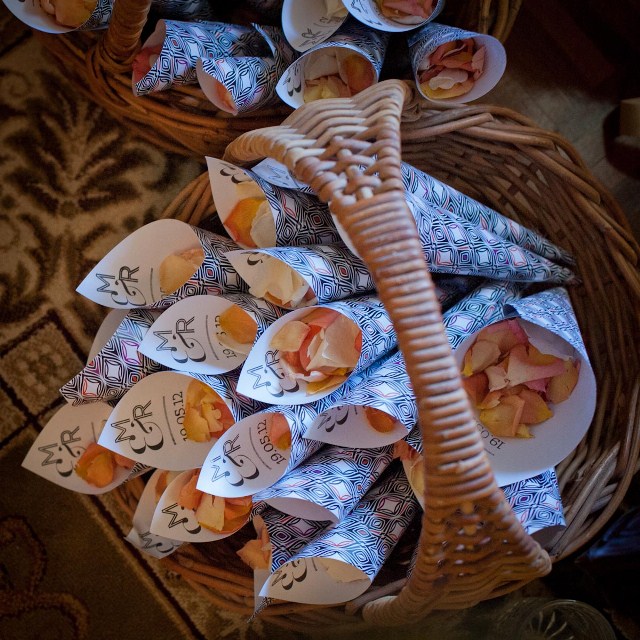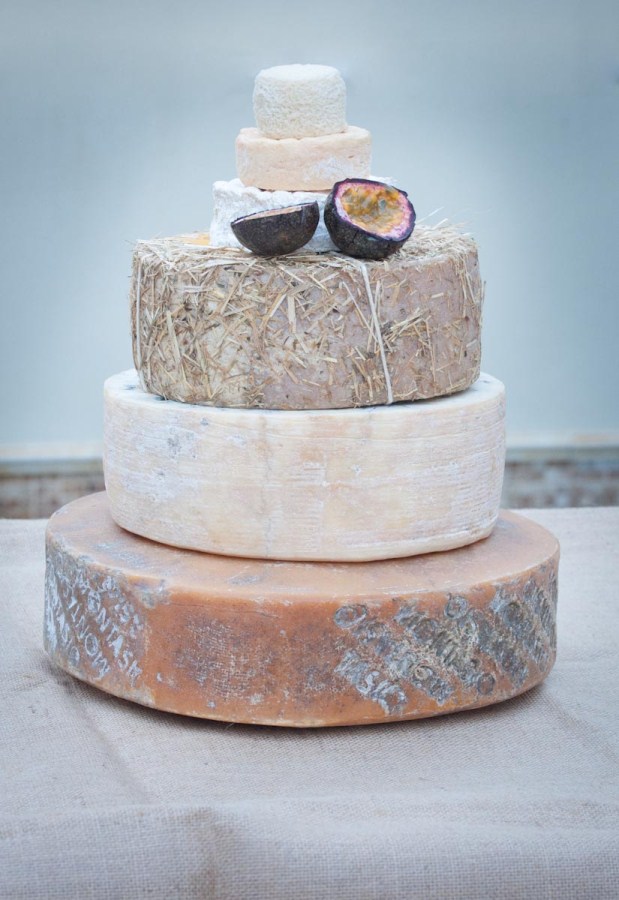 Sound Advice From The Bride
"Enjoy every moment of the planning, we absolutely loved sharing our ideas and working at making it real. We received such amazing feedback of how special our day was because people really could see that every detail was us to a tee."
Wedding Secrets Revealed
Biggest Splurge: The venue, which they say was worth every cent!
Best money-saver: The bride's shoes, found in her mother's closet.
Bridal gown: Alfred Angelo
Accessories: Vintage earings – Paddington Antique Centre
Shoes: Spanish designer, found in the bride's mother's closet!
Bridesmaid dresses: The girls all wore different coral dresses.
Bridesmaids' accessories: The girls all wore their own jewellery.
DIY: The bridesmaids prettied up their parasols, and one lovely made created the bride's feather fan. They also made their own wedding favours of chilli jam and lavendar-infused honey.
Number of guests: 81
Total cost: Approx $25,000, paid for by the couple and the bride's mother.
Melissa and Ricky's Hand-picked Team That Made It All Happen
Photographer: Nicky Stone Photographer
Ceremony and Reception: House of Laurels
Caterer: House of Laurels
Flowers: Flowers by Jane
Cake: Formaggi Ocello cheese wheel cake
Bombonieres: DIY
Hair and Makeup: Creme de la creme
Decorators: House of Laurels
Celebrant: Christine Fyfe