Behind the Scenes: Wedding Day with Florist Willow Bud
23rd April 2015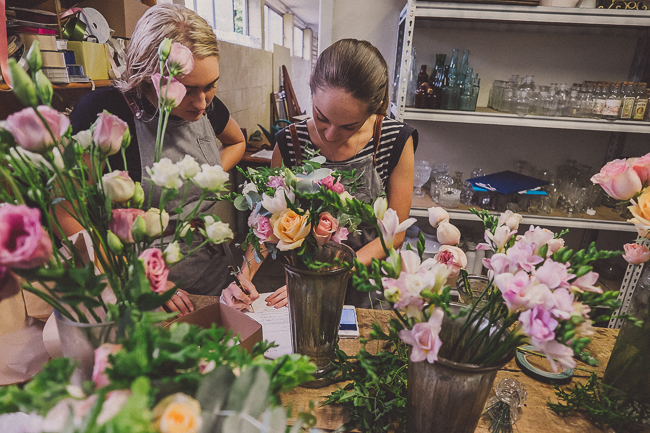 Sandi Shankster, owner Willow Bud, has her own little secret garden, and runs a well-oiled machine with her wedding floristry business. Business is blooming, you might say… boom tish. We followed Sandi around like an annoying little sister and hounded her with questions on a busy wedding day morning to find out just what it's like to work behind-the-scenes providing all the pretty. Photos by Simon J Coulson. 
Sandi, 
what does a busy wedding day morning look like in the Willow Bud studio?
On this particular day we had four weddings on, three of the four weddings had ceremony and reception flowers as well as the bridal party flowers. 
How do you prepare for a busy weekend of weddings throughout the week? 
When we prepare the weddings for a busy week ahead we work on time schedules and run sheets created by us to run smoothly with other suppliers, such as wedding decorators and photographers so that we arrive on time for the stylist and that we deliver the flowers so that that the photographer can capture the brides look on her face when she sees her flowers for the first time. We also condition all of the flowers, make sure that we have enough bouquet boxes, keep the work vehicles tidy and make sure that we have enough vases and vessels!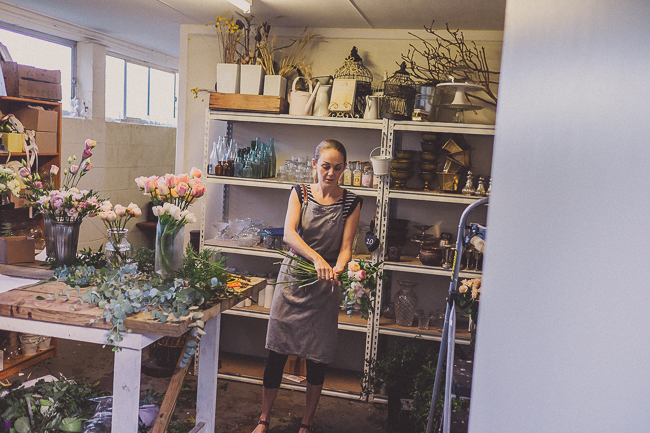 How many weddings will you work on on a typical wedding Saturday?
There is no such thing as a typical weekend for us! Occasionally we will even take a 
Saturday
 off (such a rare luxury) if we have some big week day weddings. We can work on up to 10 weddings in one week, but if there is just one amazing wedding with floral hanging structures and time consuming reception flowers then we will focus on the one wedding and just enjoy the day of being at the one place at the one time.
How do you keep track of your tasks on a wedding day morning? 
We keep track of the days tasks by me stepping up and being the boss instead of being my staffs friend and delegate jobs to each team member. We have our run sheets which tells us where we need to be at what time and what flowers are for what bride and although it looks chaotic in these photos it is actually quite organised!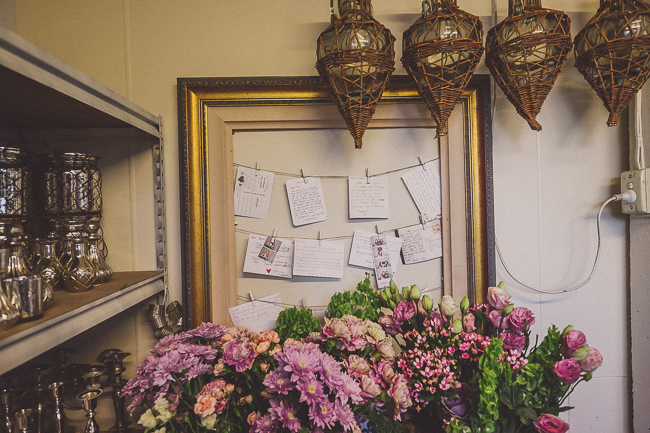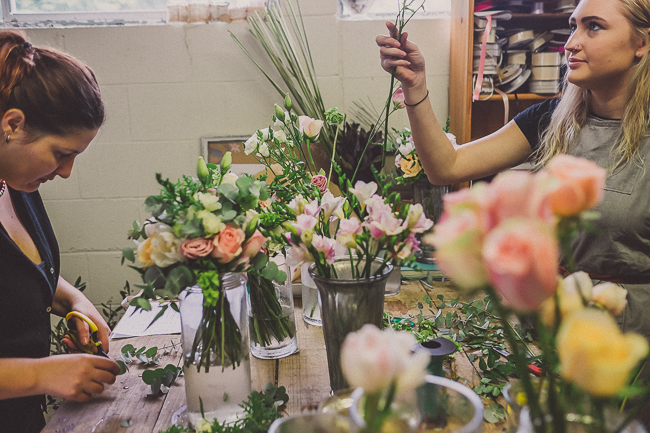 Do you have the toughest hands in town from stripping flower stems? 
I don't think that I do have the toughest hands from stripping roses! One of the best things about my job is that as a wedding only florist we don't do big stints at Valentines day stripping roses like a typical retail florist would. We do strip a lot of roses though week to week and I do have a love/hate relationship with David Austin roses at times!
Which takes longer – the construction of the arrangements or the clean up afterwards? 
The prepping and construction of the arrangements in a typical week take from Wednesday morning until 
Saturday
 afternoon (when the final reception pieces are complete) and then it takes one staff member one full day of cleaning. There is a lot of cleaning that goes on from bleaching vases and buckets, cleaning out the fridge, mopping the floors, sterilizing equipment, washing the cars inside and out, prepping boxes, button hole boards, doing tip runs and making sure our props are clean and shiny!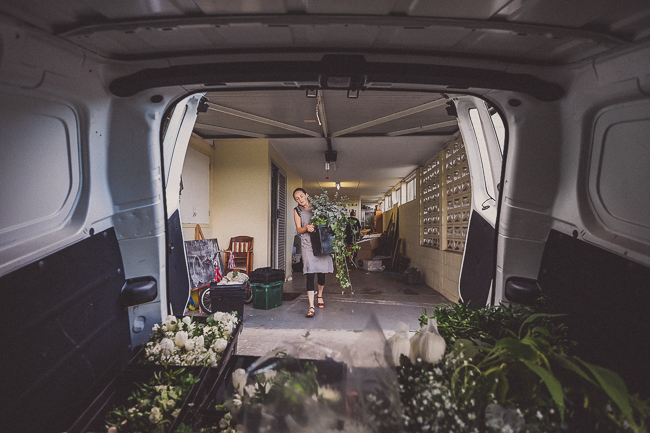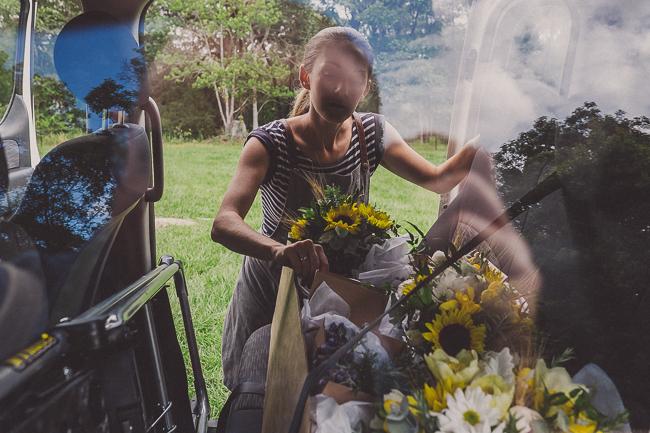 What are some of the little things you do that set your bouquets apart? 
I really do believe that our bridal bouquets are truly special because each bouquet is uniquely designed for each one of our brides. This itself is not a first in the wedding florist world, and is not unique to our service, however we also like to find unique foliage, berries, and cottage garden flowers that are not commercially gown. I also personally visit local flower, succulent and foliage growers on a weekly basis to hand pick the perfect treasure for my client. I like to use home grown treasures from my garden, like scented geranium, rosemary, citrus and basil flower. I think with this attention-to-detail, respect for our local environment, and our creative flair, you can tell a 'Willow Bud design' from another florists' work.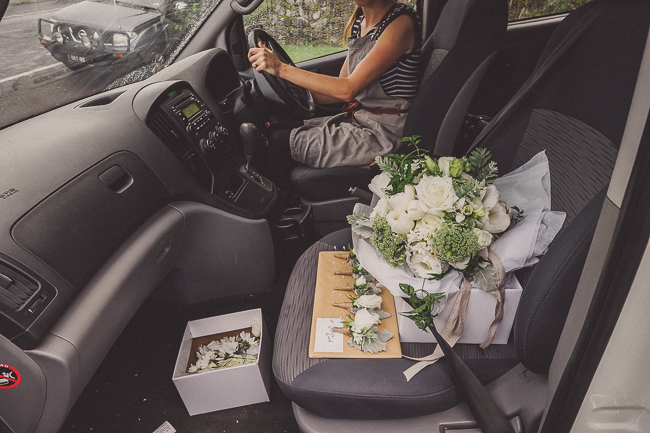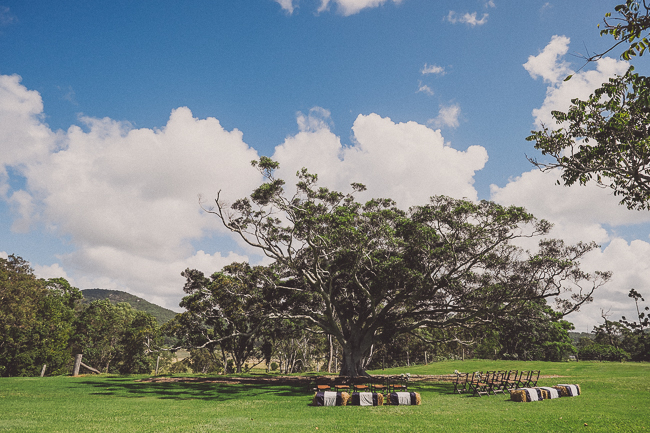 What's the best part of a wedding day for you as a florist?
Hands down the most amazing part of my job is when I deliver the flowers to my client- the bride to be that I got to know over the past 6-12 months- and see her reaction when she sees her bouquet for the first time. Nothing beats it! Every time I feel the same emotions of happiness, excitement and joy, I get goosebumps and when my bride cries, I usually cry too! Just ask the photographers, hair and make up ladies- I am the most passionate sook on the coast! 
The second most amazing part of my job is when my team and I create a one of a kind flower feature and after all of the planning, physical hard work and worry if it will work or not it comes to life and it is even more amazing in real life then what it was in my mind! The sense of team work and achievement is quite overwhelming after a massive day and when we are deliriously exhausted it would not be uncommon for us to do a silly happy dance after our work is done!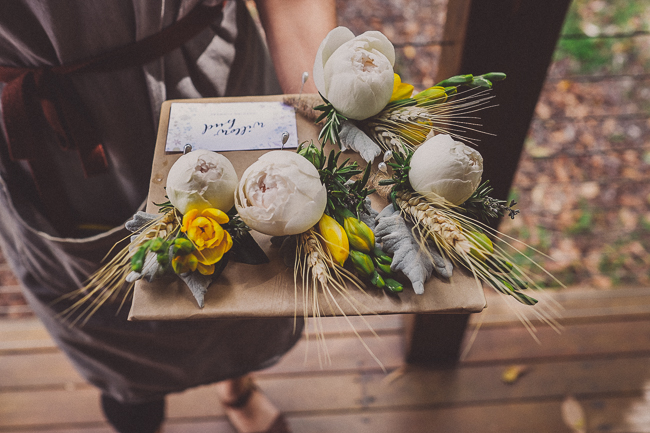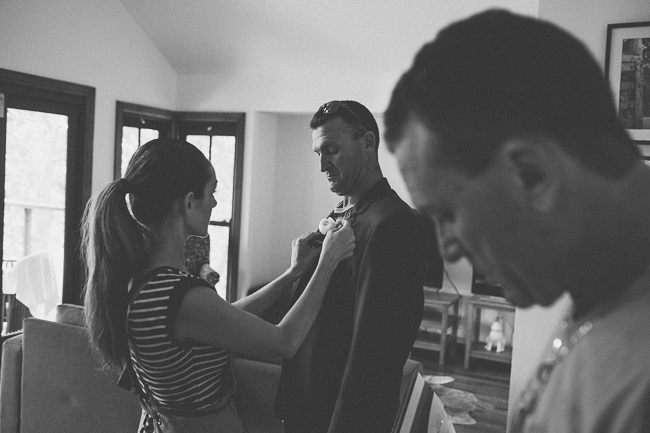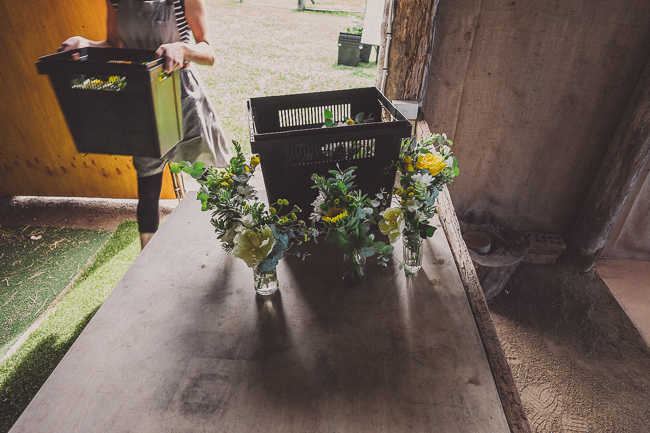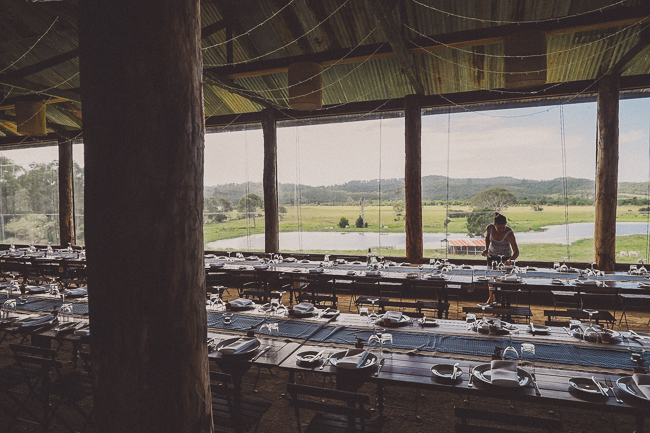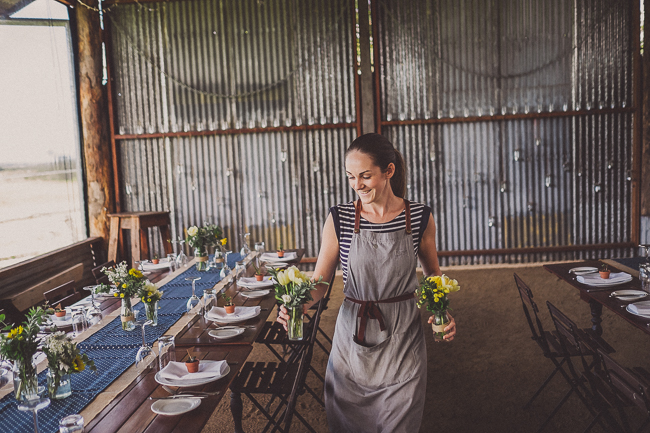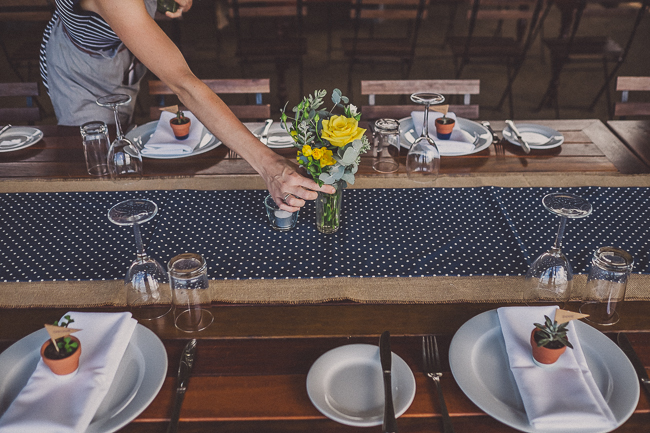 What inspires you?
So many things inspire me as a floral designer. My daughter, Willow, is my number one source of inspiration, she is so beautiful and happy and sees the positives, even on a rainy day! I love to take in my surroundings and take in the beauty that is a part of the Sunshine Coast. I am drawn to Old World architecture, art, cottage gardens, antiques, fashion, home grown veggies, ponies, puppies and chickens. Old Queenslanders, vintage lace, other floral designers and of course love itself! 
Where are some of your fave wedding locations to adorn with your creations?
We are very fortunate and blessed to regularly work at our favorite wedding locations, such as Flaxton Gardens, 
Yandina Station
 and Spicers Clovelly Estate, just to name a few. These would have to be my favorite venues because they each have their own distinct style and character to build on, they each have bars and hanging structures to decorate with flowers and they each have the most amazing staff and owners to have a laugh with every time I am there! 
Describe your ultimate bridal bouquet. 
My ultimate bouquet would be ridiculously over sized, loose and gardenesque with sweet peas, ranunculus, feathered tulips, hydrangea, peonies, olive leaf, herbs, berries and jasmine with silk ribbons trailing! If only all of these flowers were in season at the same time!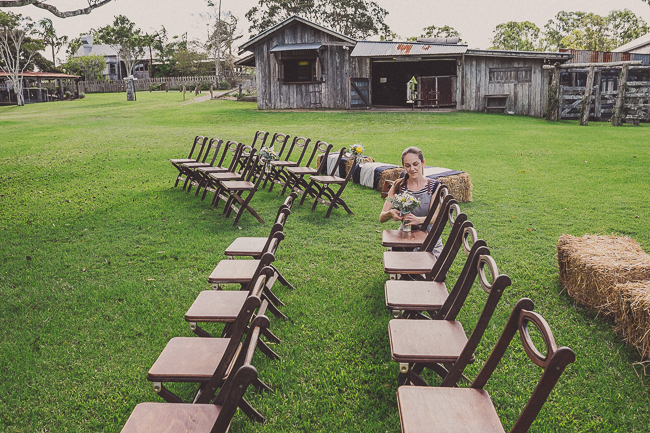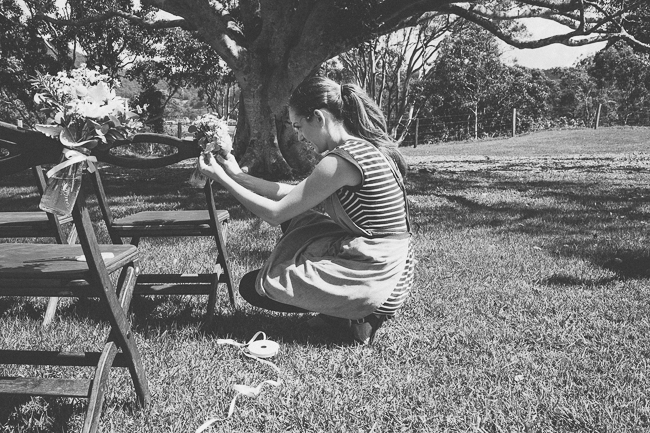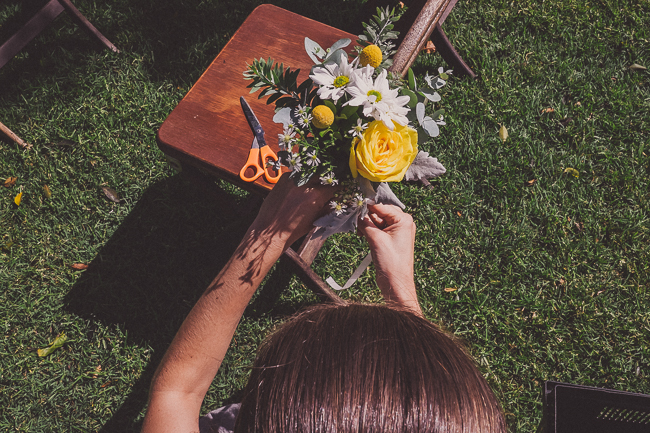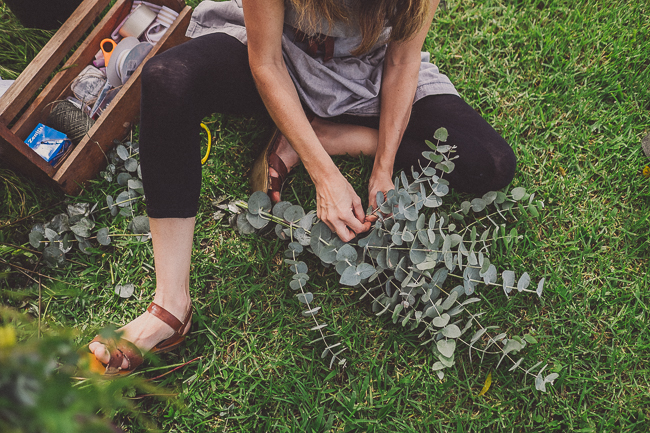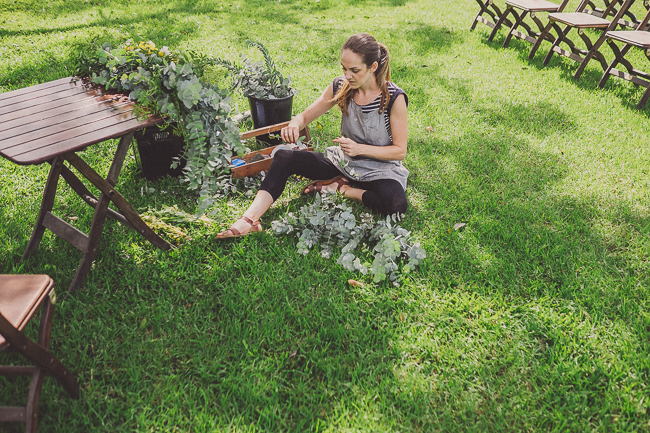 Photography // Simon J Coulson
Locations // Willow Bud Studio + Yandina Station