Hair Stylist to the Models
28th July 2015
Sunshine Coast bridal hair stylist extraordinaire,
Evalyn Parsons
, could most definitely be described as the authority in bridal hair fashion and trends, being the official hair stylist to the models for the
It's My Wedding Expo
Fashion Shows.
This weekend Evalyn is embarking upon her sixth show, so we had a chat with the lady behind these incredible folicle creations to get the skinny on upcoming trends, what inspires her and what we can expect this weekend at the Expo. 
Evalyn, you have been doing the models' hair for the It's My Wedding Expo Fashion Show for a long time now. How did you score this awesome gig? 
Yes this is our sixth It's My Wedding Fashion Show that we are styling hair for and we love it. I scored this gig originally by just approaching (organiser) Dee a lot earlier than the expo and offering my services and at that time it turns out they hadn't booked in another stylist yet so she accepted almost immediately and the rest is history.
What do you love most about being the official Fashion Show hair stylist? 
I love styling hair first and foremost of what I do in my business and so the opportunity to create new looks and styles on gorgeous models that brides will be inspired by or love for their wedding day is just an honour.  I truly get excited to create beautiful hair styles and love to see the finished result as the combination of hair, makeup and dress on the catwalk.
What usually inspires you in coming up with the hair styles for the models? 
Inspiration comes from a range of areas for me. I am always following current trends through blogs, magazines, fashion shows and also what my brides are asking for.  Each style I do, I try to create a look that will flatter the face shape and hair type of the model, suit the look and feel of the gowns I also want to showcase some of the current techniques that we are using for our brides and what we see out in the wedding and fashion world currently.
Do you do all of the hair yourself, or does it take a team to get everyone ready on time? 
I have an amazing team of stylists and I usually have several on hand with me to help create all the hair styles and also meet and chat with brides at our expo booth. What I like to do is meet our models, view the dresses and then run through the final styles we are going to go with before any hair styling is started.  That way we have a fluid look with our styling and we have everyone ready and looking perfect in time.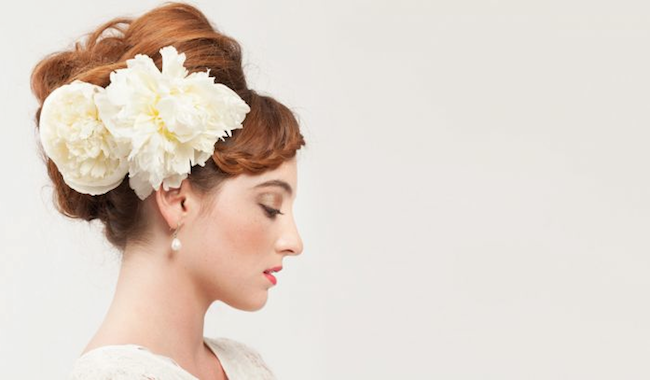 What would you say are upcoming trends in bridal hair for 2015? 
I see upcoming trends staying with romantic and vintage looks for a little while still but I do see more glamour and volume with the way we finish the styles. Braiding is still popular and also downstyles but again more polished waves and refined looks and less unstructured or messy looks.
Any hints on what we can expect to see in your creations this weekend on the runway? 
I have to keep a few surprises under my hat so you all come and check them out! But a hint is that you will see our styling looking bigger and better than ever and even more diversity with the looks we want to showcase. We have extended ourselves with further training with some world class hairstylists and that is influencing our looks and techniques.
Click right here for more details on It's My Wedding Expo, happening this Sunday.