SUNSHINE COAST WEDDING MAGAZINE FREE + OUT NOW | VOLUME 35, SUMMER 2022
17th February 2022
Our Summer 2022 volume of The Bride's Tree magazine has more gorgeous wedding inspiration than you could throw confetti at, and it's completely FREE.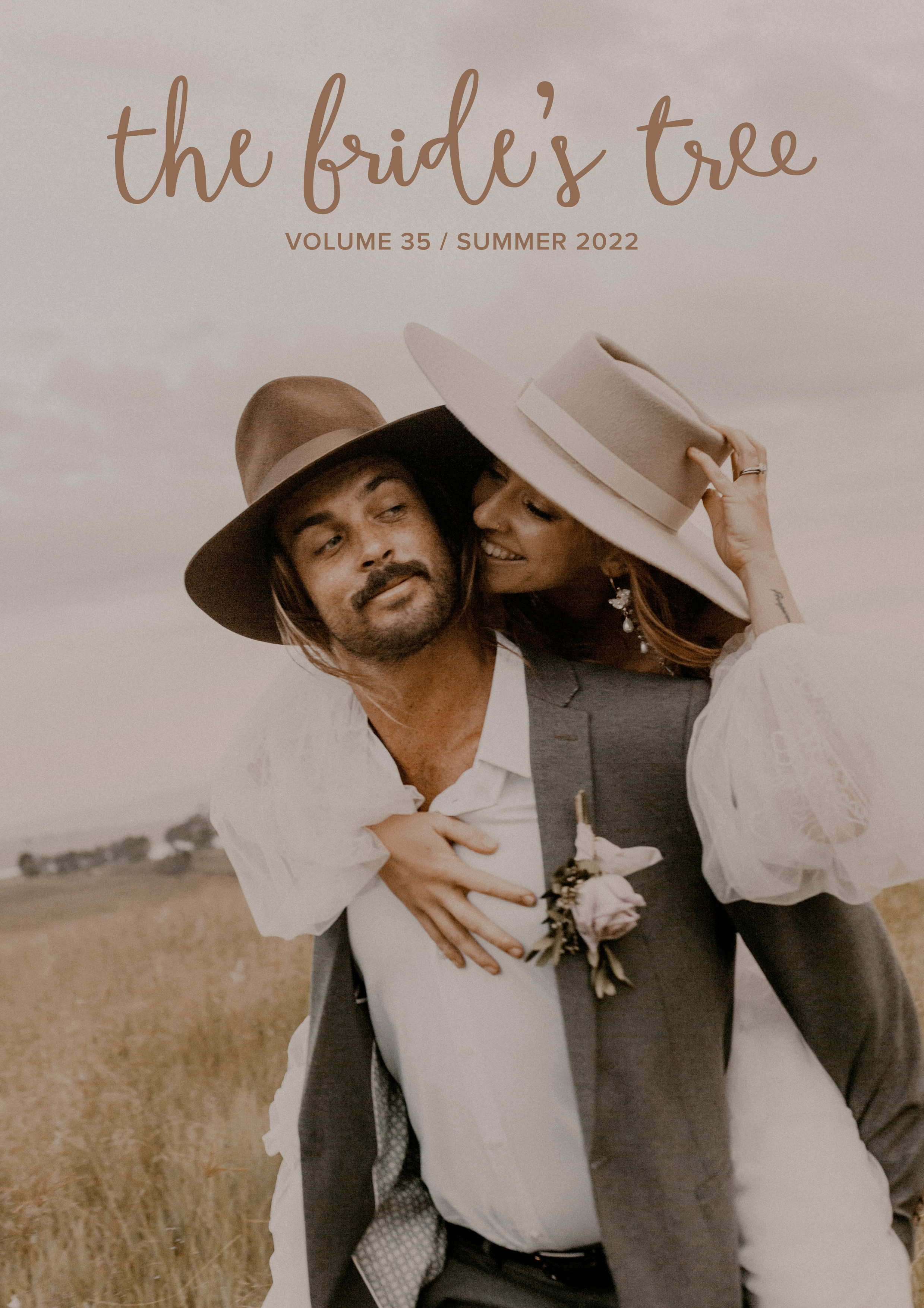 Our Summer 2022 edition of our online magazine  is our 35th volume of our pretty little rag. It's the go-to place for wedding planning inspiration – especially if you happen to be getting married here on the Sunshine Coast. 
The Bride's Tree Magazine has been bringing you free wedding content since 2012, and it's still absolutely free for you to view and download. 
Here's a sneak peek of what you can expect in this edition. Cover image by Elk & Fir. 
Come Away With Me | Styled Cover Shoot
We took a little road trip to Dusty Hill Vineyard, where our creative crew for this edition put together a luxury boho shoot, complete with a unique mode of transportation that's sure to elevate – quite literally – any nuptial celebrations. 
Images by Elk & Fir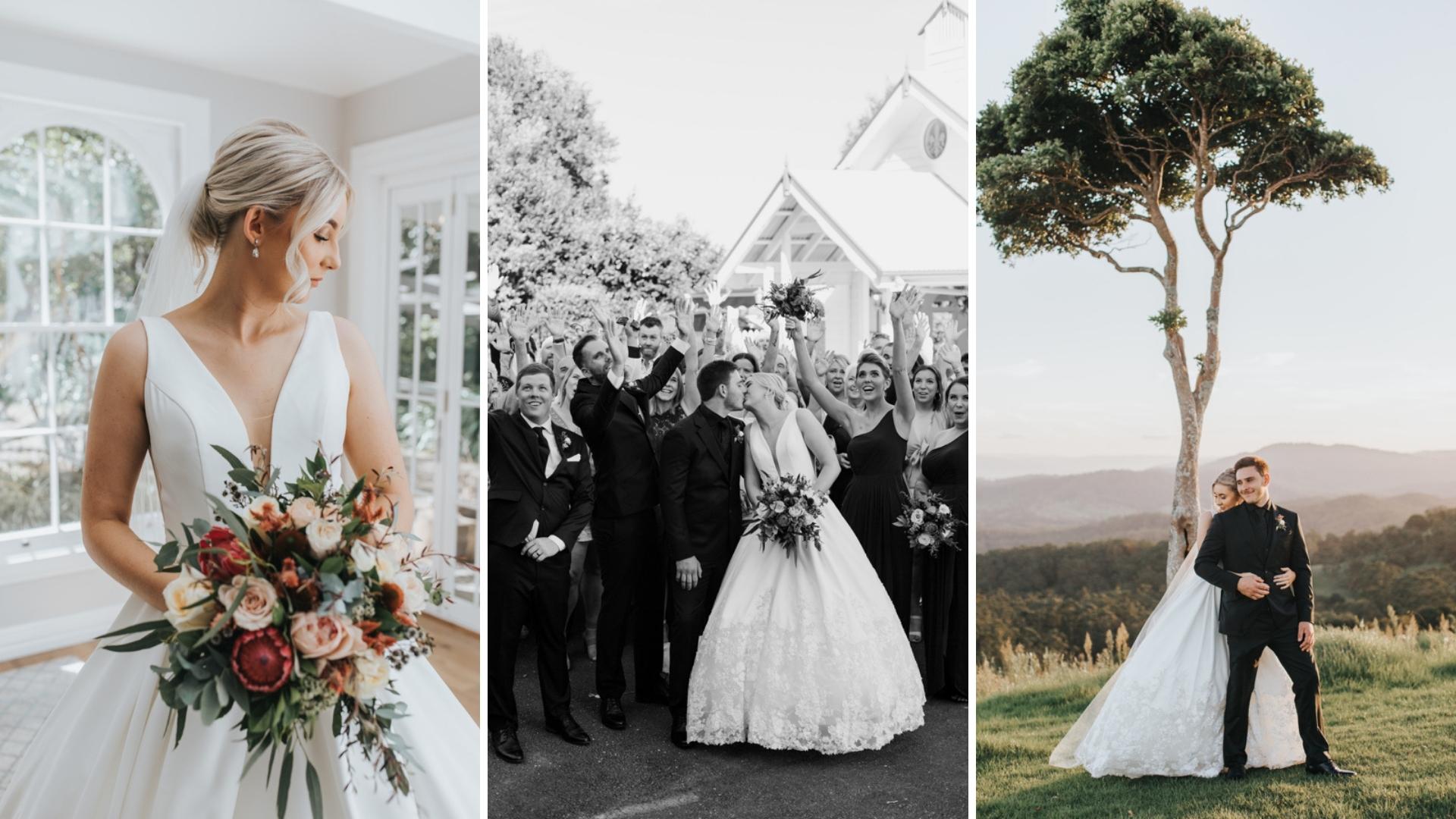 Classic Wedding in Maleny
Sidney + Jake shared their iconic Maleny wedding with us. This one is worth a look for Sidney's dress alone – the train is to die for! Oh, but also the venue, flowers, styling and bridal shoot are pretty special. 
Images by Mallory Sparkles Photography 
Modern Noosa Wedding
In a private residence on the waterfront in Noosa, Zoe + Billy were married with their super stylish, super fun bridal party. If you're looking for modern coastal wedding inspiration, this feature can't be missed. 
Images by Shae Estella
Homestead Private Property Wedding
Oh my, Melissah + Ben's wedding has all the pretty details. Another private property wedding, (two in one edition, what am I like?), this time in complete contrast it's in the countryside. Outstanding florals, creative and visually exciting catering, and even a couple of gorgeous highland cows. This is the stuff wedding day dreams are made of. 
Images by Emma Nayler Photographer 
Noosa River Restaurant Wedding
Our last real wedding for this edition is Heidi + Mac's quintessential relaxed coastal vibes wedding day in Noosa. It definitely has all the cool, chill feels we're looking for in a Noosa wedding – plus arguably the best dining experience that can be found on the Noosa River. 
Images by Meadow Lane