Q&A with Retro Hair and Makeup Specialists
11th May 2014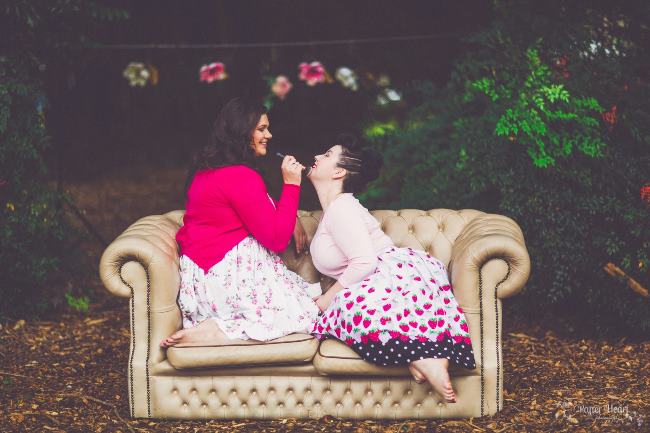 Take a look at these fun girls. How much do you seriously want them around to brighten up your wedding day morning? Elisse and Khesanh from The Beauty Case specialise in vintage and retro-style hair and makeup, as it's a passion of theirs to provide fellow period-style enthusiasts with a specialised service. From victory rolls to pin curls, from red lips and rosy cheeks to winged liner and luscious lashes, these girls have it all covered. Love their style!
Have a read of what Khesanh had to say about all things vintage in the beauty world.
What do you love about vintage and retro styling?
We love that vintage and retro styling showcases femininity! It is glamourous, elegant, romantic  and fun. We are so happy it is being embraced by so many of our  brides! We do everything from authentic vintage styling to vintage with a modern twist. 
Does the 50's glam hair and makeup look suit everybody?
Every woman experiences such joy when they have been given a style they wouldn't usually choose for themselves! We pride ourselves on working with our clients to help choose a vintage style that will really showcase their features.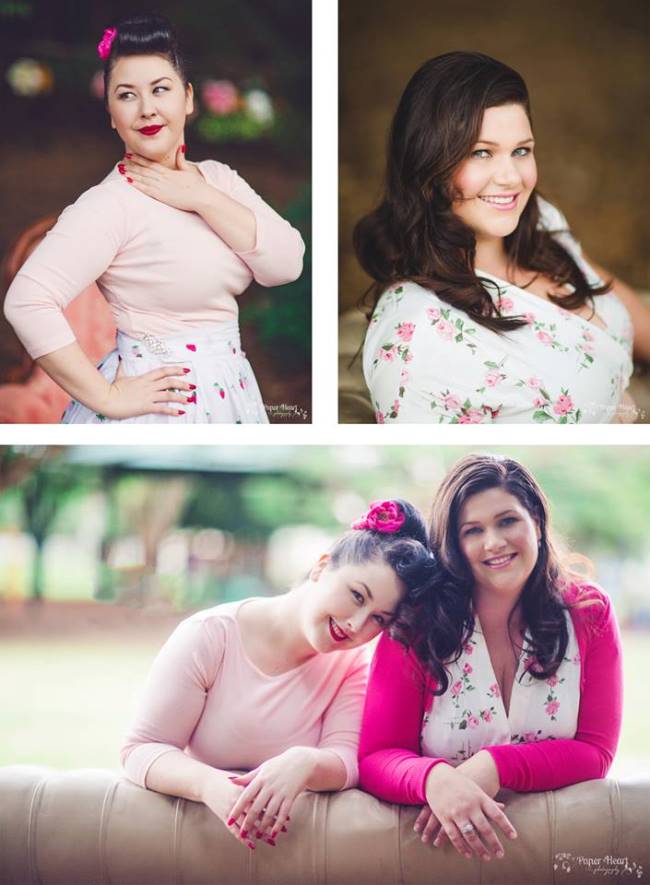 Do you have to have a certain length of hair to pull off this look?
Depending on what style is chosen will determine whether you have the right hair length. 
Typically women in the 40's and 50's had their hair cut into a 'middy', which was perfect for a traditional pin curl set. These days this style of cut is not as common, which is why we help our clients choose the best look suited to their current style.
Who is your fave icon of time gone by to look to for style?
Most people refer to Marilyn Monroe as a significant figure of the 1950's, which she certainly was! But for me, my style icons of the 30's – 50's are Grace Kelly, Jean Harlow, Susan Hayward, Sophia Loren, Elizabeth Taylor and Doris Day. 
Where do you draw your biggest inspiration?
My biggest inspiration comes from the photos of our grandparents and women and men of that generation. The styles we re-create were invented by women with next to nothing, yet they always put their best foot forward! To go back in time where women dressed up for the cinema would be a dream! 
What's your fave variation of vintage styles for hair and makeup? 
You can't go wrong with a fresh, brushed out pin curl set, dewy skin, winged eyeliner and luscious lips! This is my most favourite combination that just screams glamour!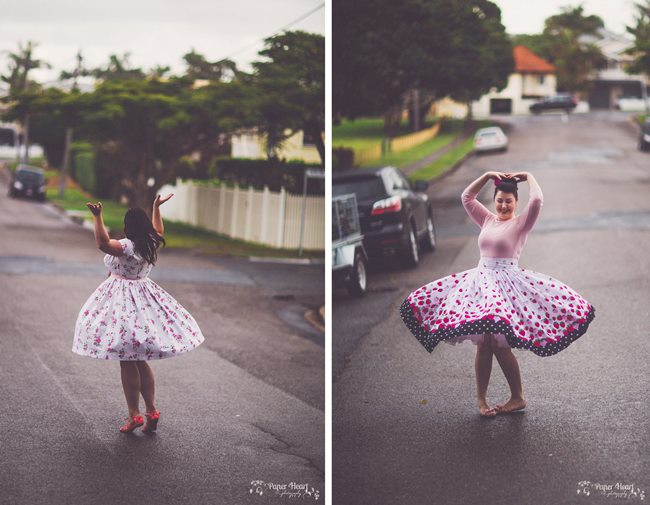 We love this cute photo shoot they put together with the help of prop styling from Moments in Vintage and photography by Paper Heart Photography.