Spotlight on a Supplier: Makeup 4 Brides
18th June 2013
We have our spotlight firmly trained on a wedding industry veteran, who has all the secrets up her sleeve when it comes to bridal beauty. I speak of none other than the lovely Lisa from Makeup 4 Brides. Yesterday we shared our Q&A with Lisa's hair counterpart, Kerrie from Hair 4 Brides, and discovered her to be a wealth of knowledge. Today we are spoiled yet again with the wisdom of a mobile makeup artist, who has worked on hundreds of weddings over her 14 years as a makeup artist, making brides' beauty dreams come true. 
Lisa, where do you go to cut loose and have a really fun time on the Sunshine Coast? 
Believe it or not….roller skating! I've roller skated since I was young and it's one thing that I can do better than my own kids!
And when it's time for a relax and a pamper session, where might we find you? 
Relax and pamper?  Hmmm…..I think I remember what that is, but it's been a while!  Occasionally I get a foot rub from my husband…does that count?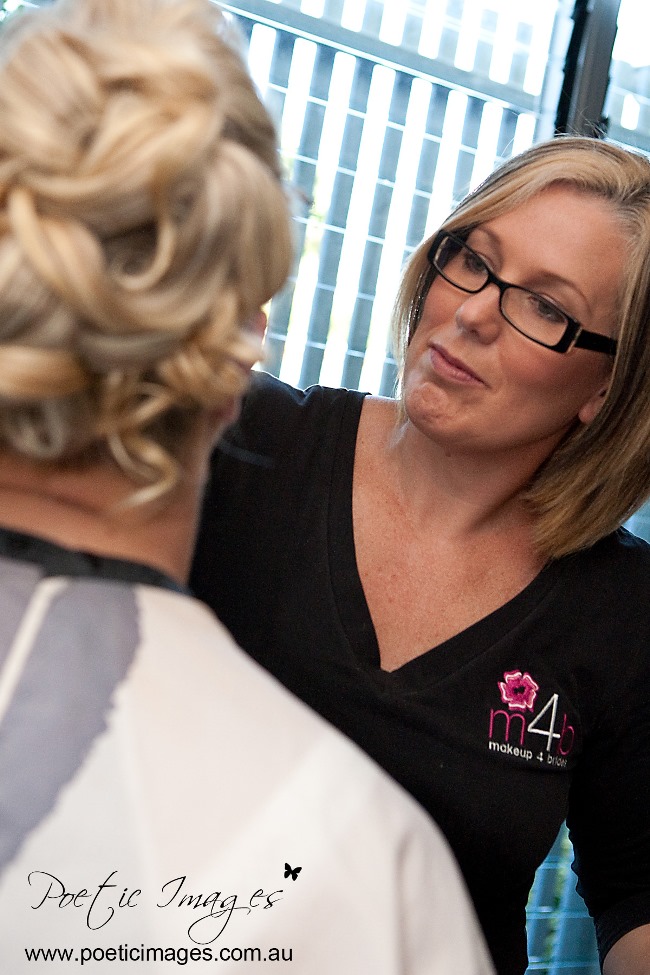 Tell us a little bit about your experience as a wedding makeup artist.
I have been a makeup artist for 14 years after studying at the Sydney College of Makeup Art.  (My focus was on bridal makeup from the very start, even though I trained in all fields of makeup artistry.  The special effects comes in handy at times when the kids need a bullet hole on their forehead or a black eye, but I don't usually need this skill for weddings!)  I have worked in Sydney, Adelaide, Brisbane and finally the Sunshine Coast for the past 11 years.  There is nothing more rewarding than being part of a bride's special day.  I consider it a privilege to be invited along and have some amazing memories from the hundreds of weddings I've done over the years, along with wonderful friends I've met along the way.  It is such a rewarding industry to work in. 
Is it important to have a makeup trial before your wedding day? 
Generally yes, however this is more for the bride's peace of mind than anything else.  I have done many weddings without a trial first and haven't had any trouble creating a makeup design that the bride loves.  Trials are great to nut out the type of 'look' that the bride is after (especially if she is not used to wearing much makeup) and also to go over a few essential things to ensure she looks her best on the day.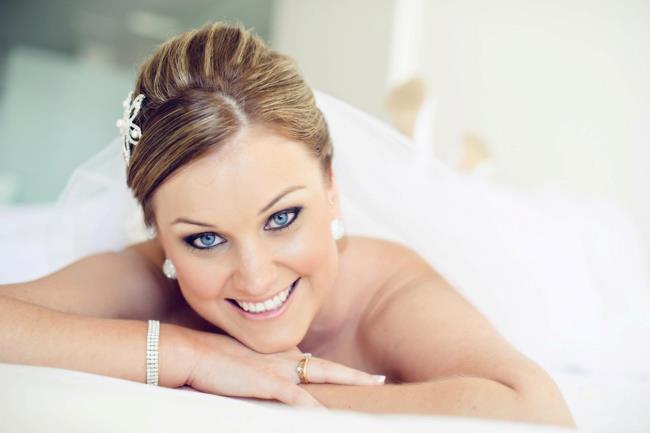 Image by Andrea Sproxton Photography
What inspires you when coming up with makeup designs for your bridal clients in their trial?
I like to discuss their overall wedding theme, dress and flower colours, etc., as well as getting an idea as to how much makeup they are comfortable with wearing.  I then start creating a style…usually starting off softer to show a natural look but then also demonstrate a few variations to the look.  Often I find that brides aren't used to wearing much makeup and it is nice to show them just how different their makeup can look, bringing out their best features such as playing up their eyes, etc.  I love hearing "Oh wow…I never thought I could look like that!".  That always makes me smile. 
What do you suggest your brides do to prepare for their wedding day, beauty wise?  
Definitely an eyebrow wax or threading at least three days prior.  This is the most underrated thing that ladies can do.  Well shaped brows open up the eye area and allow more room for beautiful eye design.  I also highly recommend a course of microdermabrasion or weekly skin exfoliation to ensure the skin is at its best.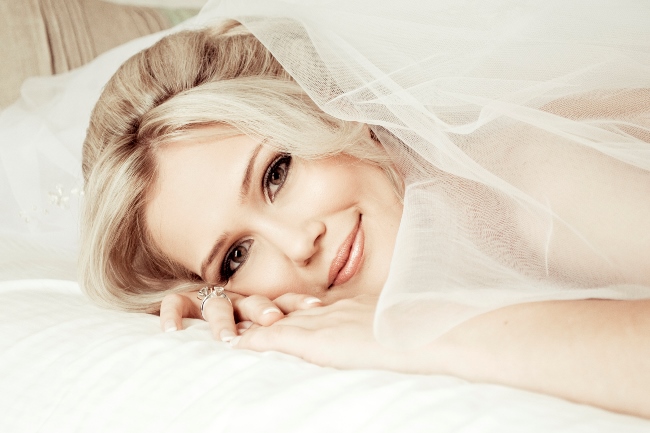 What makes your makeup artistry service unique?
We are a fully mobile wedding day service and include airbrush makeup as standard for all our makeup applications.  We have a 'one price for all' philosophy and don't charge higher for the bride.  We only use the highest quality professional makeup products that are suitable for sensitive skin, photograph well but also look great up close and are suitable for the Australian climate.  The products we use are consistent throughout the Makeup 4 Brides brand with all our makeup artists.
What is on trend right now for wedding makeup?
Soft, romantic makeup is always on trend for wedding makeup.  We have just gone through a real 'classic' phase with soft eyes and red lips however a beautiful soft smoky eye and pretty pink or peachy lips seems to be the most requested look of late.