Cake of the Week
17th August 2012
Today's cake of the week has been given a name by its creator. Parisian has a dark chocolate mudcake for the bottom tier, caramel in the middle and lime and coconut for the top. Gorgeous!
When the bride specified a traditional cake with a modern twist, this is the result from Lorinda from Sunshine Coast wedding cake decorators, Ideas in Icing. The cake is beautifully iced in white sugarpaste icing with detailed piping on the bottom and middle tiers, while the top tier is shimmered and decorated with two delicate sugar magnolias. LOVE!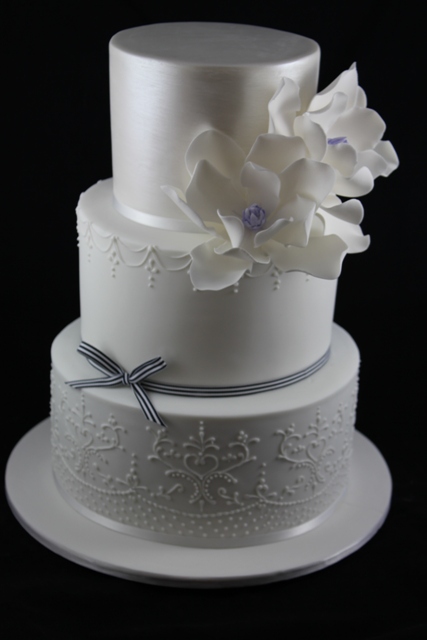 Would you like to see more beautiful wedding cakes? Take a peek at these lovely ones here.