Custom Designed Vintage Wedding Invitations
18th March 2012
Who ever said wedding invitations had to be pretty and feminine and include swirls and lace? Who said they can't involve a dirty big Highland Cow? I don't know who. But I can tell you who said they can be unique and stylish and yes, feature a dirty big Highland Cow – Kerrie-Anne Bennett, that's who. This lady thinks outside the box to come up with super cool invitations for any style Sunshine Coast wedding.
This custom-designed vintage- inspired invitation by Sunshine Coast business, Kerrie-Anne Designs, was commissioned by a couple being married in the Gold Coast hinterland on Tamborine Mountain. Kerrie-Anne puts a lot of thought into each and every custom invitation she designs, working directly with each bride and groom to come up with the perfect concept for their wedding.
I have to say, I really do love Kerrie-Anne's work a lot, and I really love this gorgeous guy on the front! When I went to Edinburgh a couple of years ago, I was fortunate enough to meet one of these slobbery beasts, a strapping lad named Hamish. I've loved Highland Cows ever since. Just look at him – what's not to love!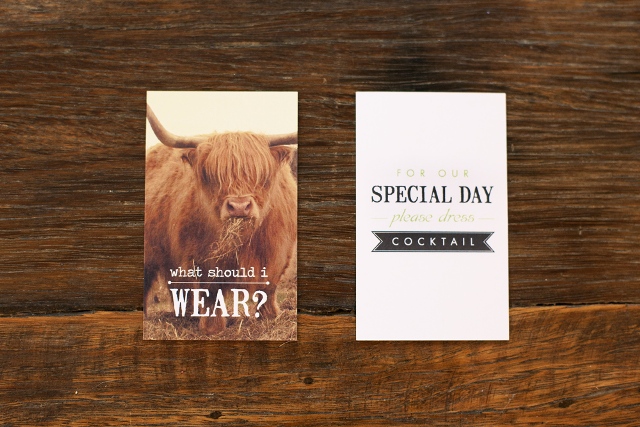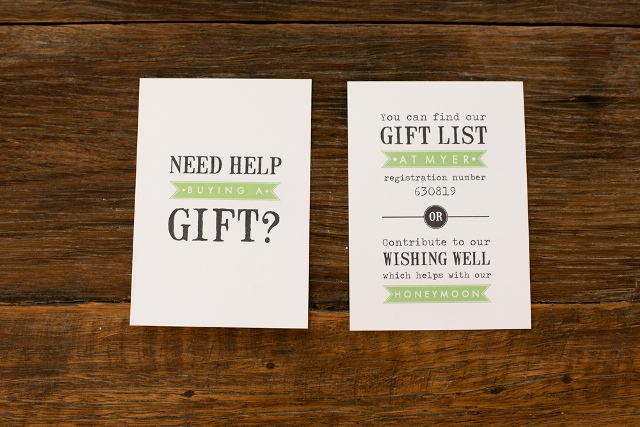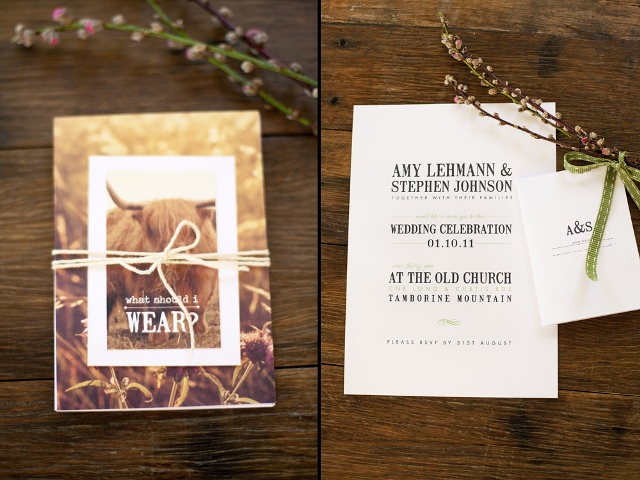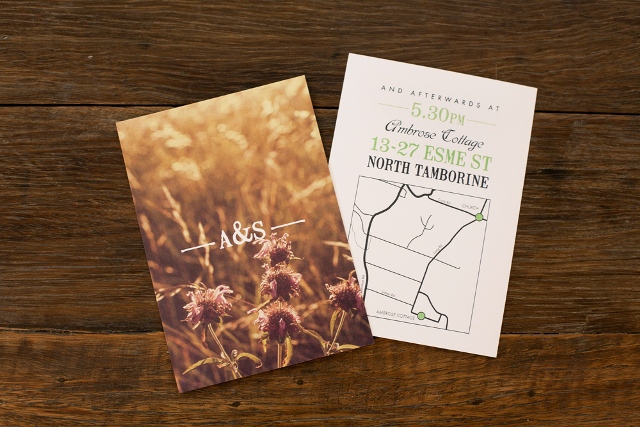 What do you think of using livestock in your wedding invitation? Or do you have another unique idea for your Sunshine Coast wedding invitation? Share in the comments below.