Dicky Beach – Becky and Kyle
18th December 2011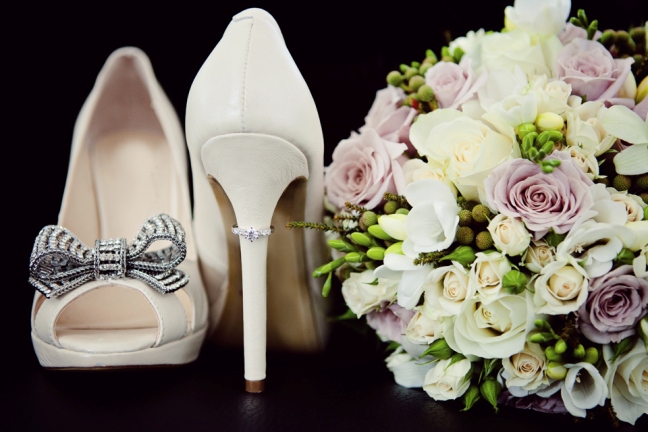 Becky and Kyle shared their first kiss on Christmas Eve 2006 at the Kings Beach Tavern in Caloundra. For those who are long-time locals of the Sunshine Coast, you will know that Christmas Eve at the Kings Beach Tavern is a tradition, where the locals who are still locals, and those back in town for the holidays meet up to catch up. However, we now have Becky and Kyle as firm proof, it's also a place to hook up with your future husband! (And suddenly "The Tav" will be packed with single gals this year…)
This meant-to-be couple were married on October 14 this year in a beach ceremony at Sir Leslie Wilson Park, Dicky Beach, which overlooks Moffat Beach, where Becky grew up. Following the emotional nuptials, the couple, their eight attendants and 100 guests continued on the The 4th Floor Restaurant, Mooloolaba.
Becky had a firm vision of what her wedding day would look like. She wanted a rustic coastal theme with natural timber and cream with pale shades of neutral colours. A key factor was her $25,000 budget, which she managed to stay under without compromising her vision. The end result was a beautifully styled beach wedding with a touch of class and rustic charm.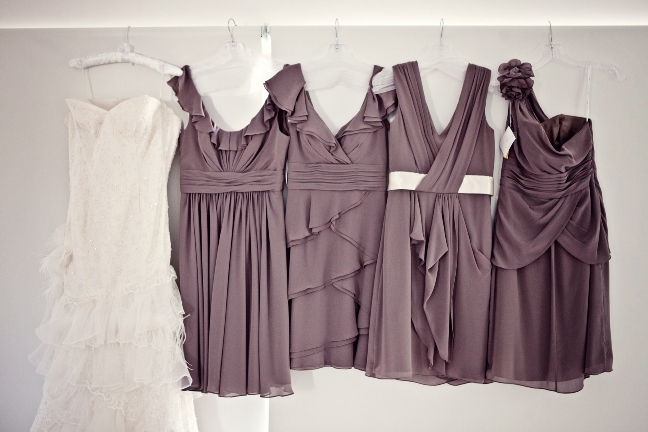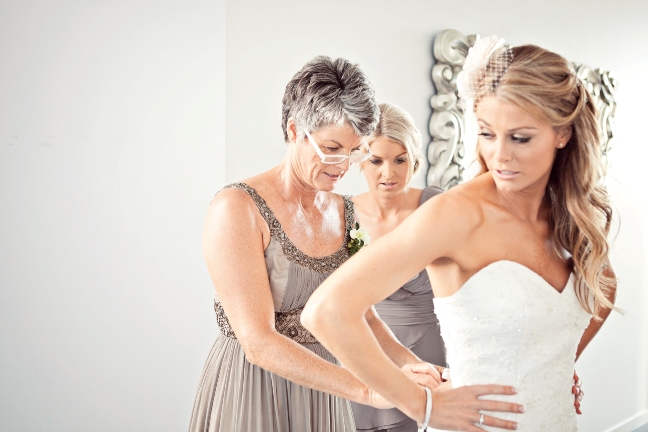 "I found a particular designer who did a range of dresses and let my bridesmaids pick their own dress from the collection. So they all got a different dress that suited their own style, but they were the same fabric and colour so looked fabulous together."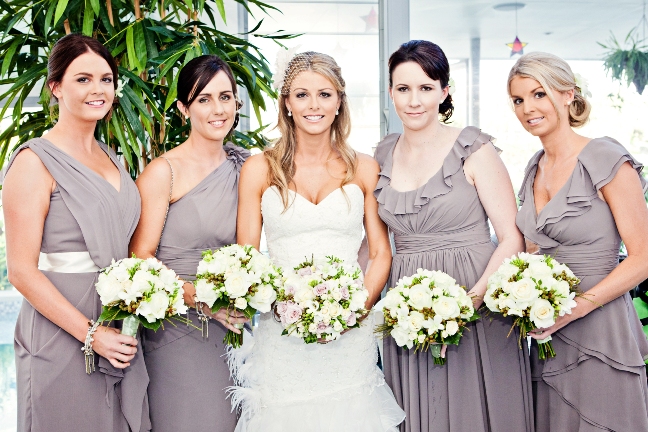 "My husband tells me our biggest wedding splurge was on 'me' i.e. the health and beauty regime I had leading up to the day, including a personal trainer, teeth whitening, laser hair removal, spray tan, acrylic nails, and of course the hair and makeup on the day! So when I add it all up I'm afraid he's right, our biggest splurge was making me look good!"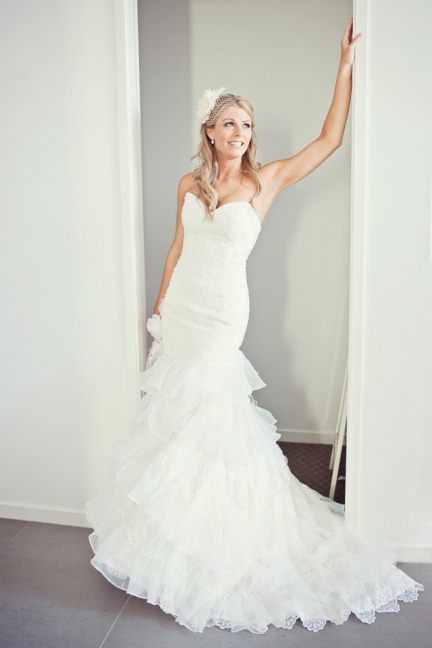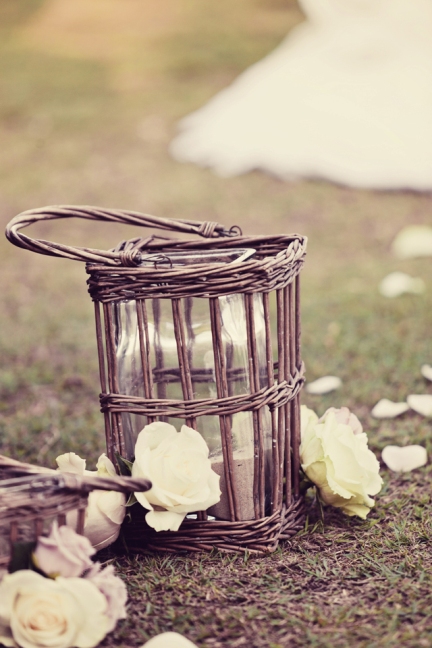 "One of the most special moments of the wedding was the emotion from my dad in the minutes before he walked me down the aisle. As his first child it was a big moment for him…and I don't think I realized just how much it was affecting him until I looked at him trembling with tears in his eyes as the bridesmaids started the procession. I was the one telling HIM to take deep breaths before we made our entrance. It was so special."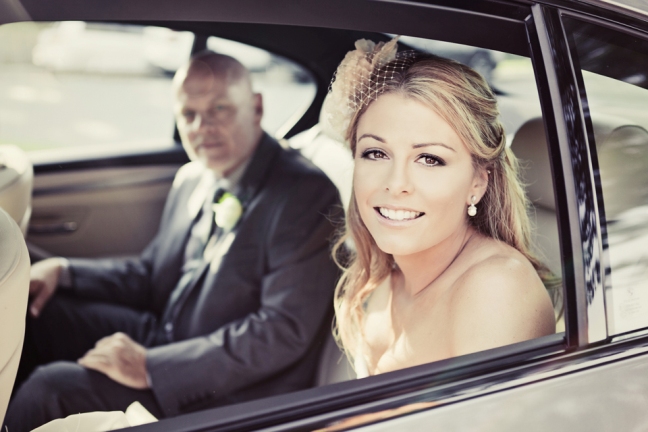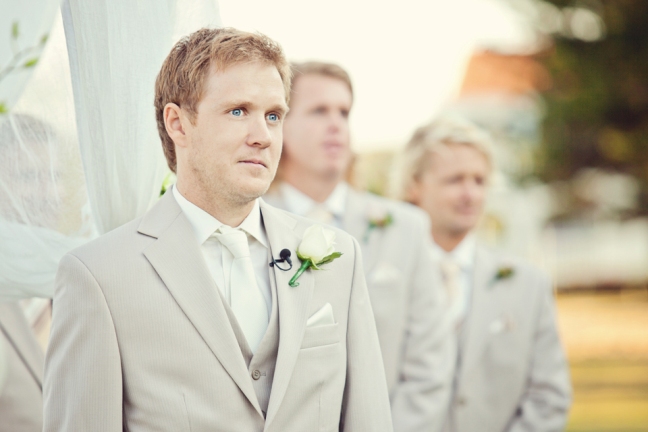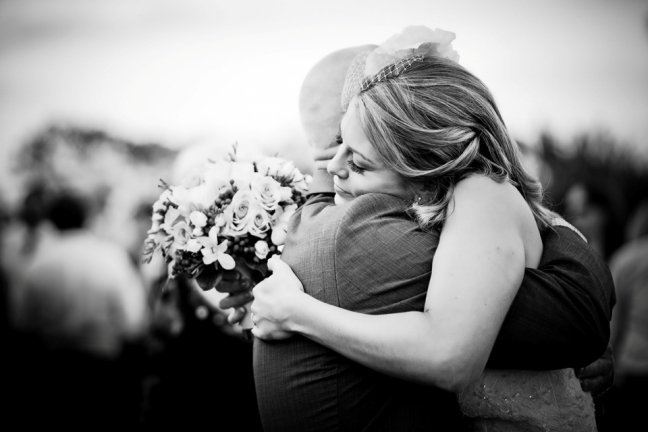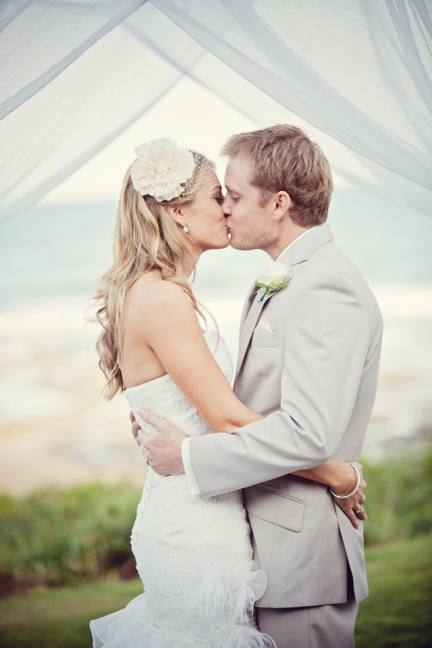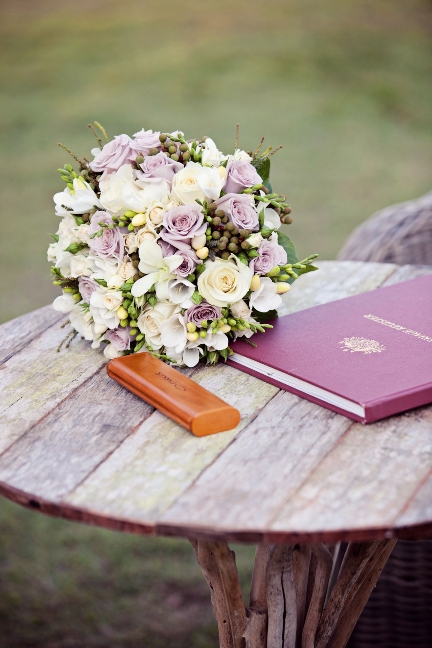 "As a couple we seem to balance each other out and as my mum likes to describe us, we're like yin and yang – polar opposites that are interconnected and interdependent on each other, and give rise to each other in turn."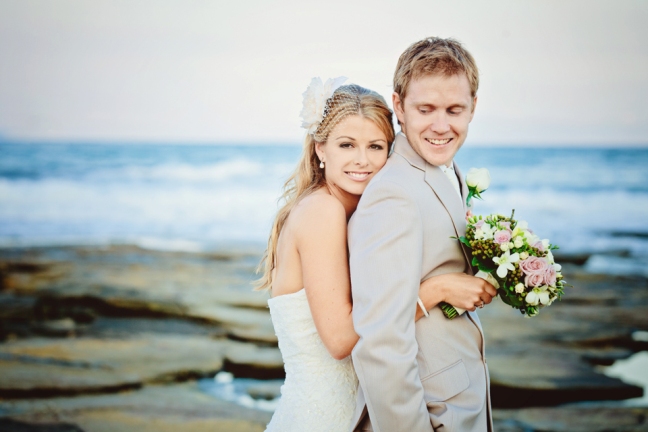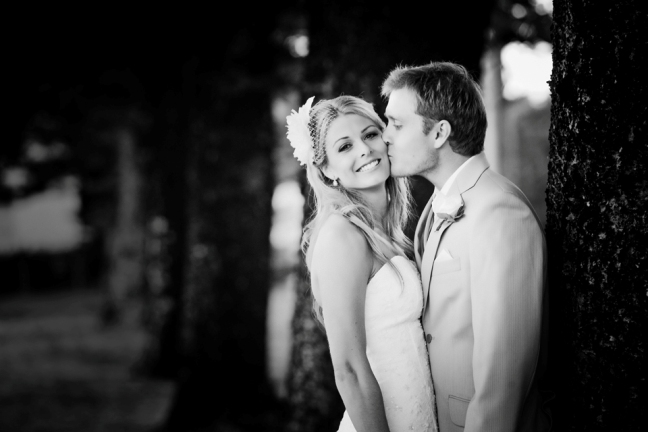 "My family all had a roll to play – my two sisters were on bridesmaid duty, my brother was responsible for cueing the ceremony music, my dad walked me down the aisle and made a speech at the reception, and my mum did a reading at the ceremony."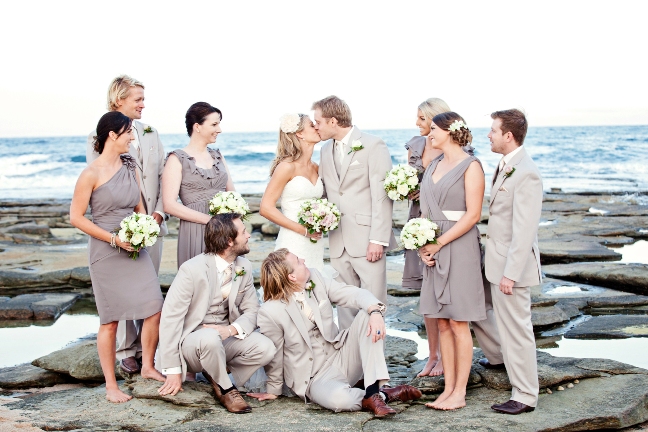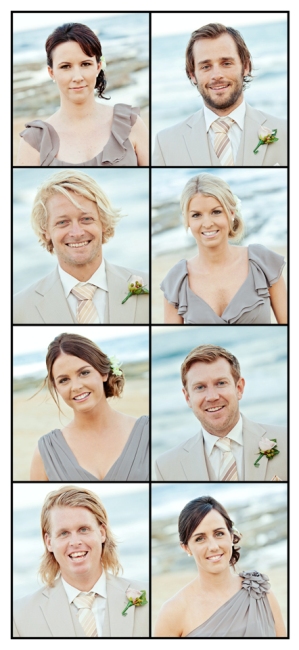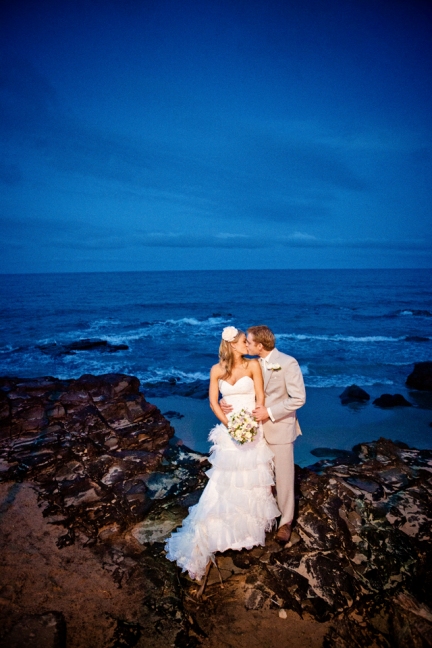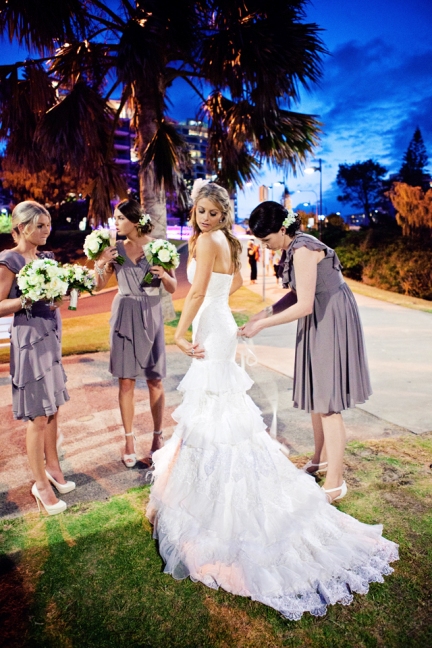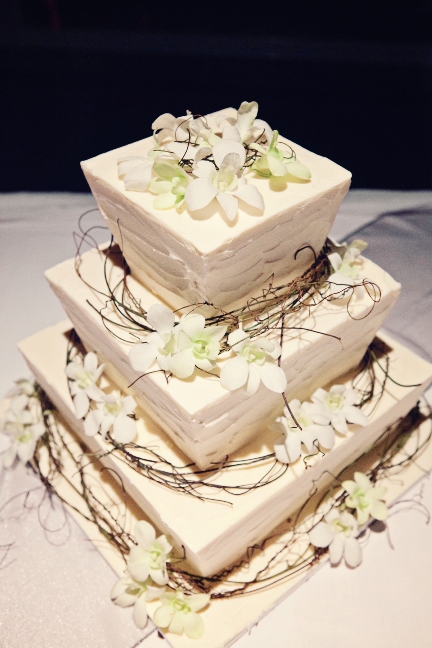 "We really kept most of the planning between the two of us to try and reduce the stress involved in trying to please everyone."
Becky and Kyle's Wedding Secrets Revealed
Bridal gown: Purchased through Range Bridal in Flaxton. Alterations by Sheree from Brides on Buderim
Accessories: Eve Boutique (jewelery and clutch), Etsy (fascinator)
Shoes: 'Grettel' by Tony Bianco
Bridesmaid dresses: 'Watters' bridesmaid collection from online store House of Brides
Bridesmaids' accessories: Forever New
Groom's and Groomsmens' suits: Roger David
Biggest splurge: Becky's beauty treatments (we just love that you freely admit to this, Becky!)
Best money saver: Becky had her bridal gown made in China, and had final alterations done locally by Sheree from Brides on Buderim
DIY: Thrifty made their 100 bombonnieres by printing humorous photographs of each and every guest and putting them in frosted glass coasters, which were wrapped and placed at each place setting.
Total wedding cost: $25,000 – Becky and Kyle paid for most of the wedding themselves, and their parents each made an equal contribution of $5000 each.
Becky and Kyle's Hand-Picked Team To Make It All Happen
Photographer: Emma Nayler
Videographer: Innovate Media
Florist: Susan at Exclusive Wedding Flowers
Caterer: The 4th Floor Restaurant
Makeup Artist: Kylie–Jane Make-up Artistry
Hair Stylist: Sandi from Rolling Scissors
Ceremony Decorator: Lovebird Weddings
Band: Wayward Inc booked through ASAP Entertainment
Stationery Supplier: Invites by Sammy from Winston Press
Celebrant: Trudy McGee