DIY Glass Jar Typography
21st January 2012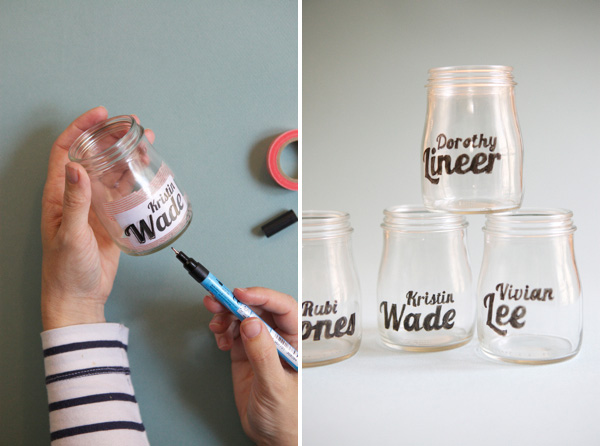 Jars in wedding styling is certainly on trend at the moment. But how to make your use of jars different? Do-it-yourself personalised typography, that's how. Once again, Jordan from Oh Happy Day is here to help with a great idea for your bombonnieres that your guests will absolutely adore.
These sweet jars could be filled with anything from sweets to flowers, and they are an incredibly cheap way to add a special little detail to your wedding styling. Save the jars yourself, buy permanent marker from the shops and you're good to go.
Oh, you better check out Jordan's step-by-step instructions (found via here) first, to be sure you get it right!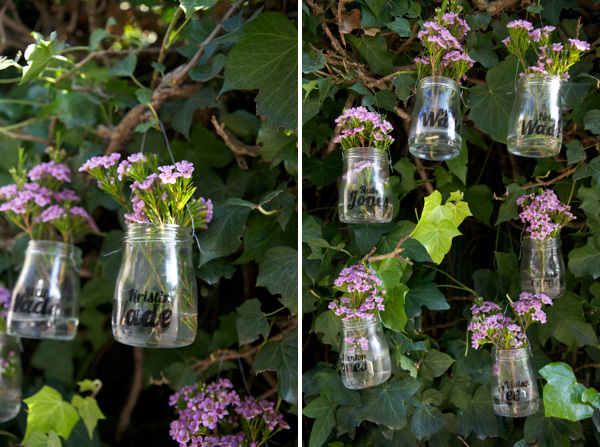 Images by Oh Happy Day.