Do I need a Wedding Planner?
8th December 2014

Where to Start
Now, not everyone will want or need a wedding planner, but if you are short on time, overwhelmed by the whole planning process, or just want to make sure every nitty gritty detail is accountable to someone else, you will.
Weddings have become increasingly more extravagant, and as the vast majority of us are juggling a gazillion balls in our lives already – work, fiancés, kids, gym, friends, wine time, waxes and watching Wonderland, so planning a wedding can become just another thing to do. We love it, but it takes up time in our day and space in our minds.
If this is you, what you need is the best, most efficient wedding planner on the planet. We have a bunch in our Supplier Directory, so what you need to do is get browsing, then get on the blower and grill them within an inch of their lives!
Questions to Ask
Firstly, be sure to be armed with all of your own must-haves and preferences. If you have a date, location, theme, food ideas, or anything else you and your fiancé have decided you can't live without, be upfront about it with the wedding planners and ask them if it is doable. Or if you have zero ideas, that's fine too, because they will hep you. First make contact, then, ask them these beauties:
Are you available on my wedding date?
How many weddings have you planned?
Can I contact any of your former brides for references? Or do you have written testimonials? 
Can I see pictures of weddings that you have planned recently?
Will you personally attend my wedding on the day?
What happens if you cannot attend the wedding on the day? Do you have a back up person?
Are you contactable on weekends and at night if necessary?
How will you handle it if one of the suppliers does not fulfill their contract on the wedding day?
What are your fees?
What percentage of your fees are payable up front and when is the final balance owing due?
Can you provide me with a detailed outline of what your fees cover?
What details of my wedding will you not plan?
These questions are conveniently laid out for you with space to record your answers and any additional comments in our Planning Tools section here.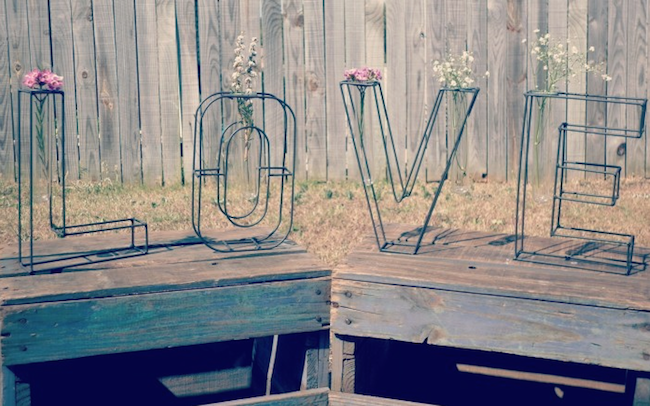 Vision Realised
Ultimately, you need to make sure you get along with your wedding
planner and that she is someone you feel will listen to your ideas and
doesn't intimidate you or try to steer you away from your original vision for your wedding day. The last thing you want to happen is for you to get to your wedding day and realise, this isn't my dream day, it's someone else's.
Having said that, your wedding planner should be able to take your ideas and make them a reality, but also offer you advice and present you with possibilities you may not have considered. A wedding planner can be great for not only interpreting your vision, but helping you find one if that's something you are lacking.
Most Importantly
Make sure you sign a contract which clearly states all the Wedding Planner's responsibilities.
Photos courtesy of Wild Heart Weddings and Rustique Wedding Designs.