Lisa + Dan | Elopement at Pt. Cartwright
4th May 2021
Their son read a poem he wrote, their daughter twirled and splashed in the rock pools, and they all laughed and smiled as a family at their very private beach elopement.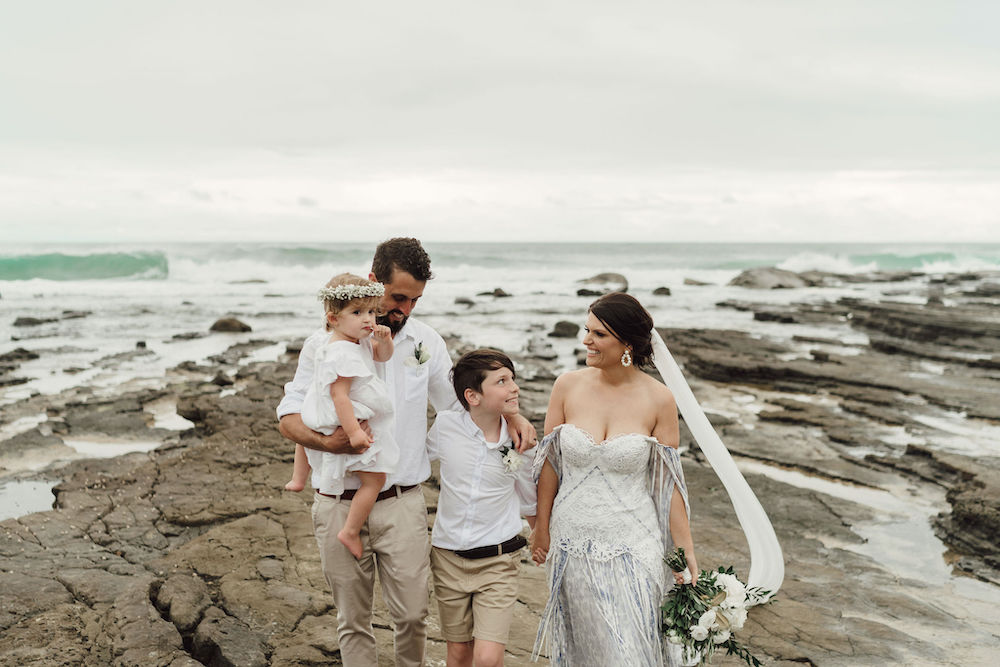 When we talk about no-fuss wedding days, this one has to top the lot. Lisa and Dan have a beautiful family. They and their two kids live right here on the Sunshine Coast, so when it came to tie the knot, they couldn't imaging having their elopement anywhere else. 
With just their celebrant, photographer, videographer and two witnesses, they made their way to Point Cartwright to be married. You can see in their photos by Emma Nayler Photographer, theirs was a meaningful, intimate ceremony all about their love for one another and their family. 
Vendors
Photographer: Emma Nayler Photographer
Videographer: Nick Hargans Media
Celebrant: I Am Celebrant Sam
Florist: Suncoast Flowers
Hair + Makeup Artist: With Love Creative 
Bridal gown: Rue De Seine 
Flowergirl dress: Miya & Ma 
Lisa, describe how the day of your elopement went. 
We cooked a bbq lunch at home with my sisters and cracked a bottle of champagne. I then left to get ready at my friend's house and my hair and makeup lady came there.
Dan and the kids got ready together at home with my two sisters. It was nice for them to be a part of the day even though they weren't coming to the elopement. My friend drove me there, and we had a simple ceremony that the rain was kind enough to hold off for!
It then rained on and off, and we got lots of photos and popped some champagne. Once it was all done, we picked up take away Thai on the way home and didn't even see the New Year in!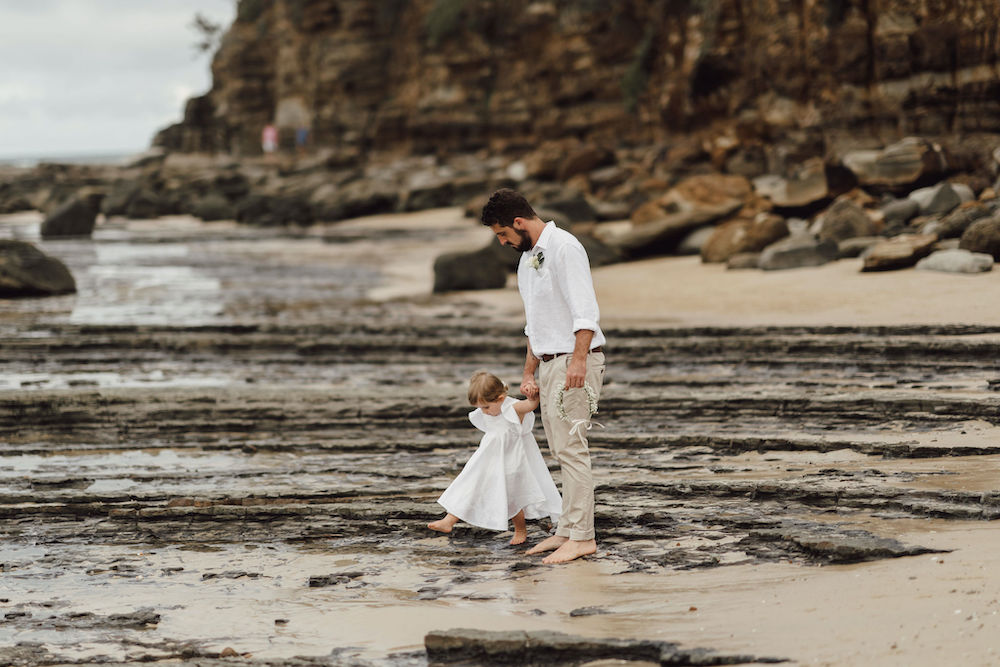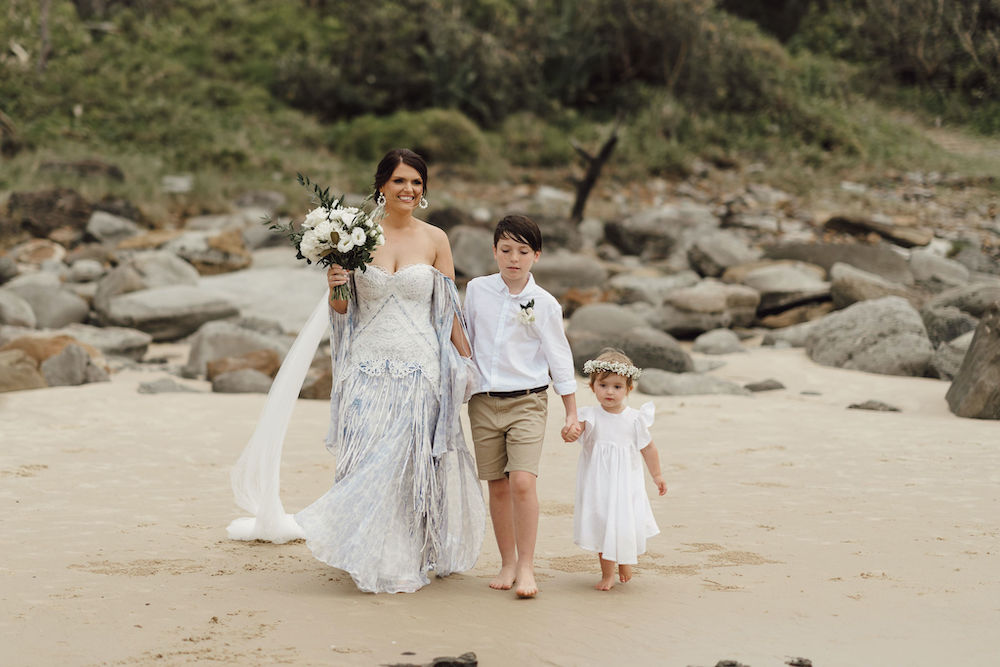 What was something important to you that you simply had to include?
I wasn't phased about anything being an absolute necessity. I wanted it to be as simple as possible with no fuss. It was important to me that everyone there was chill and casual about everything. I was so lucky to have a photographer and celebrant I already knew, and my videographer was recommended and so easygoing as well!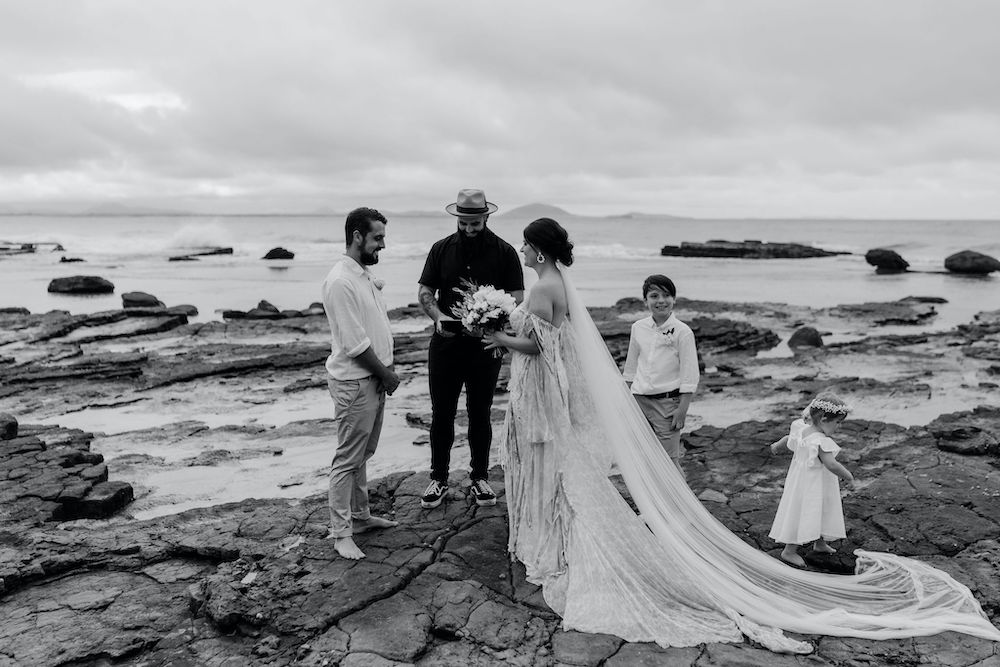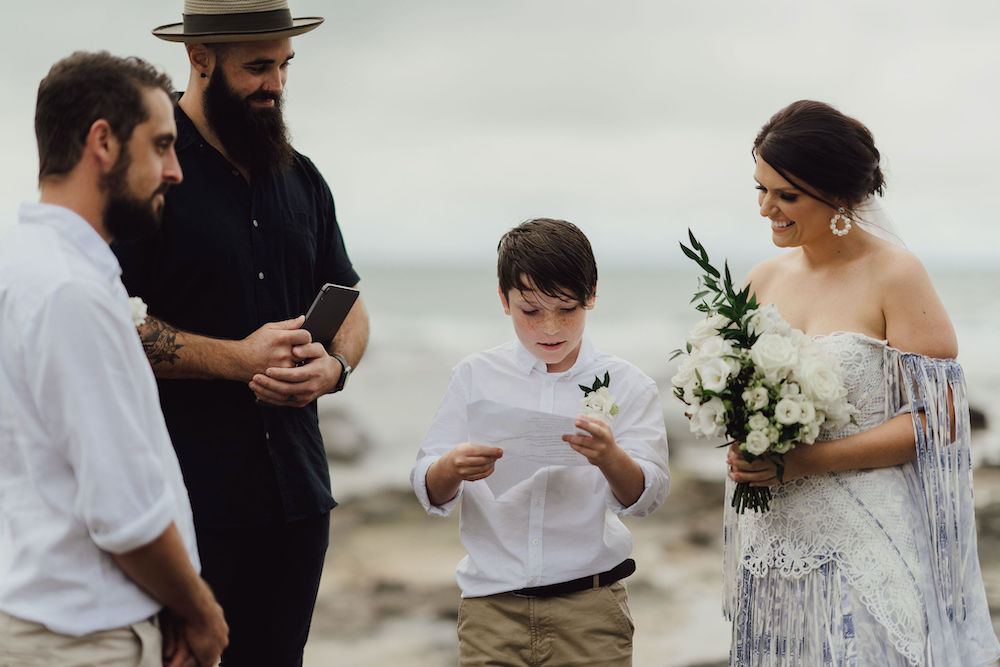 Share a special moment from the day.
Our son read a beautiful poem he wrote with my sister during the ceremony and it was really nice. I also loved watching the kids play in the rain on the rocks during photos. I felt so grateful to have such a beautiful family.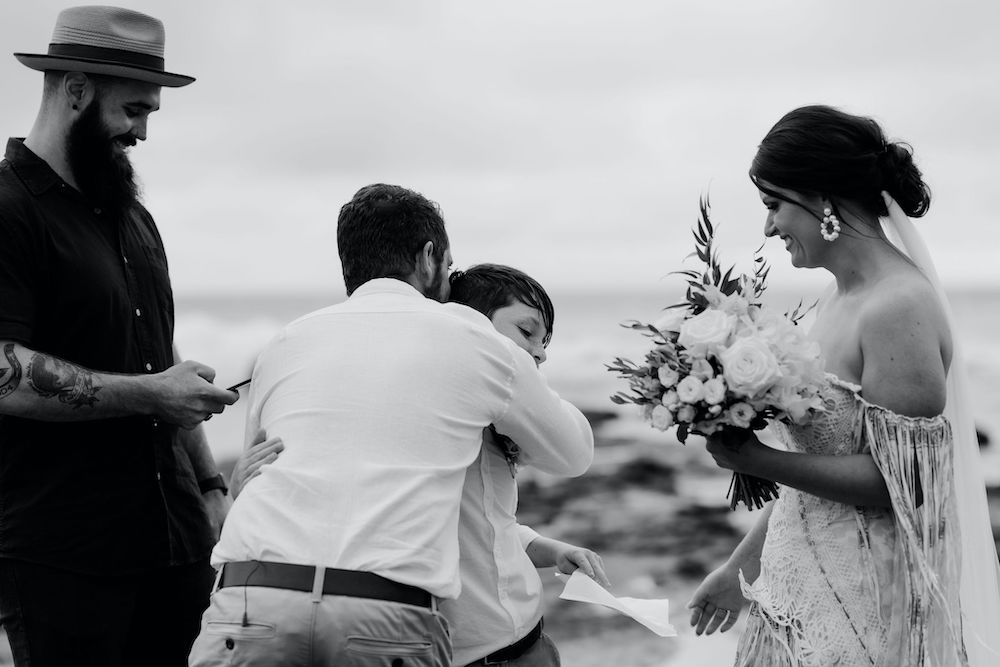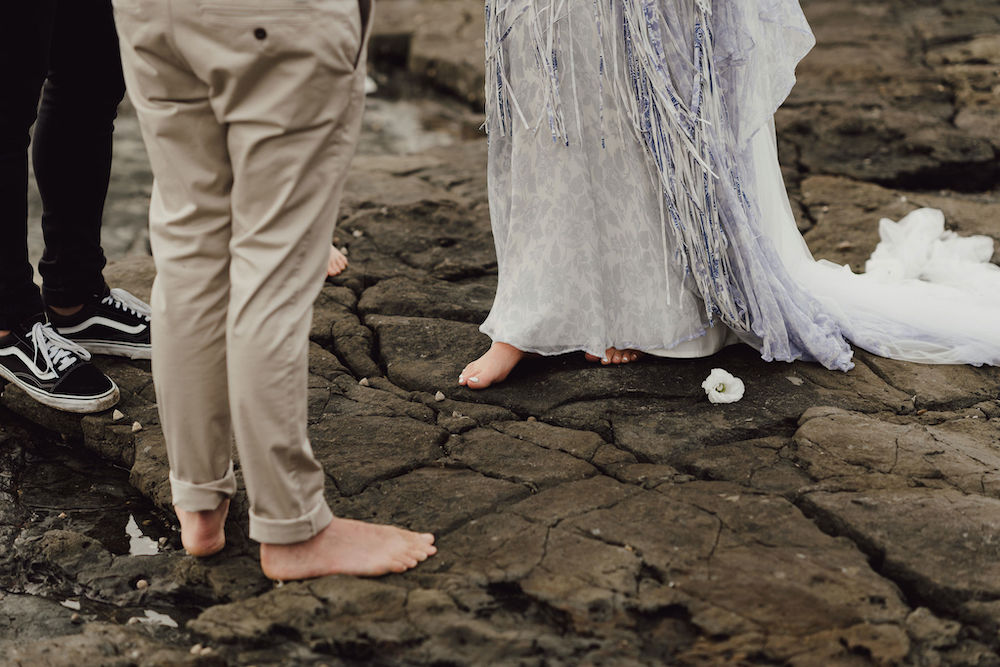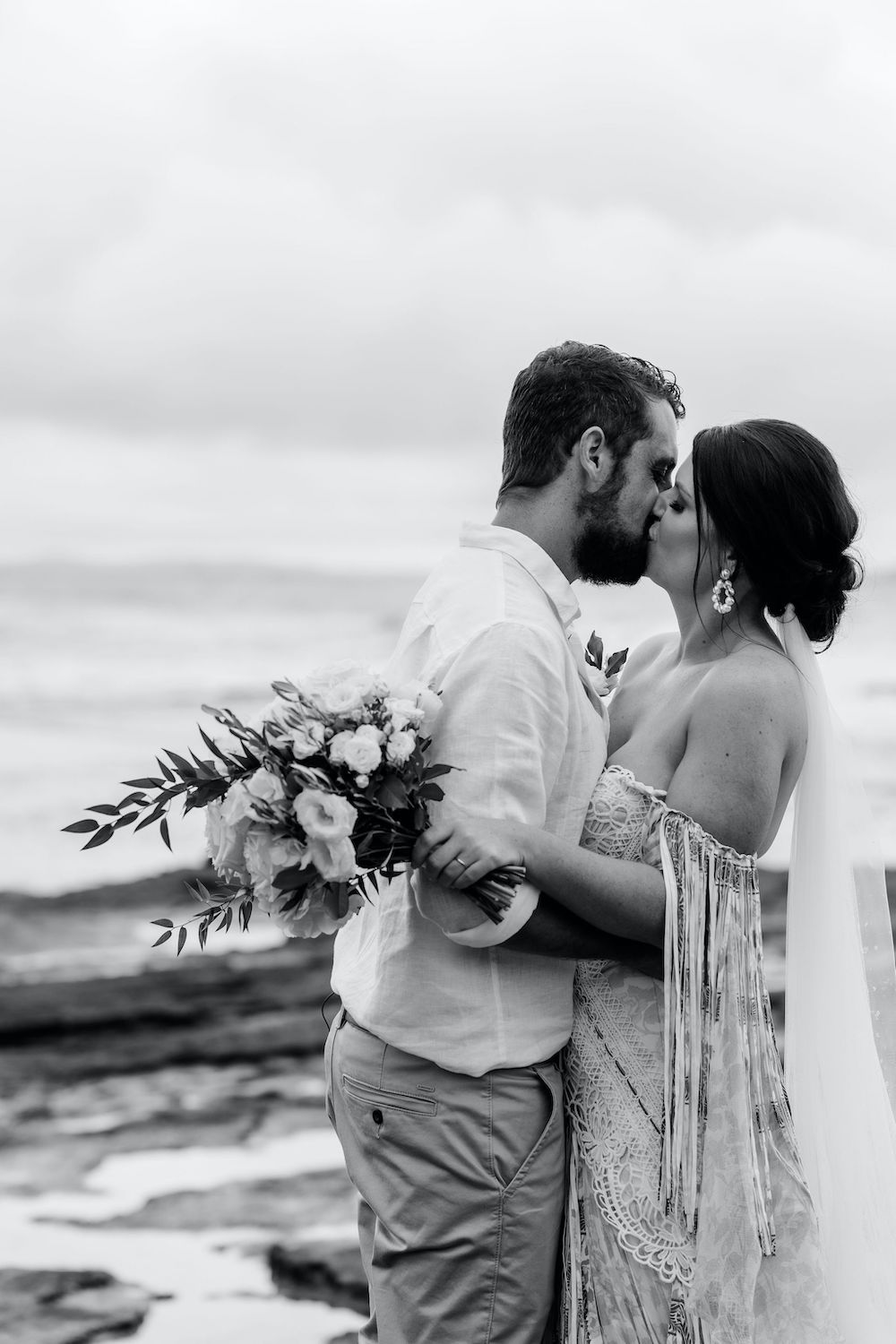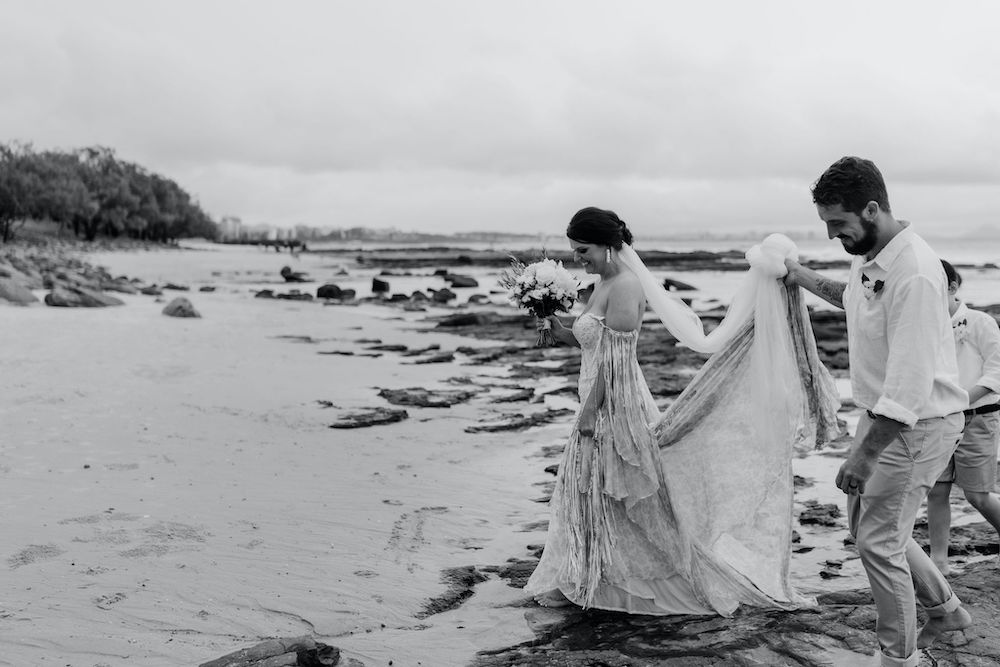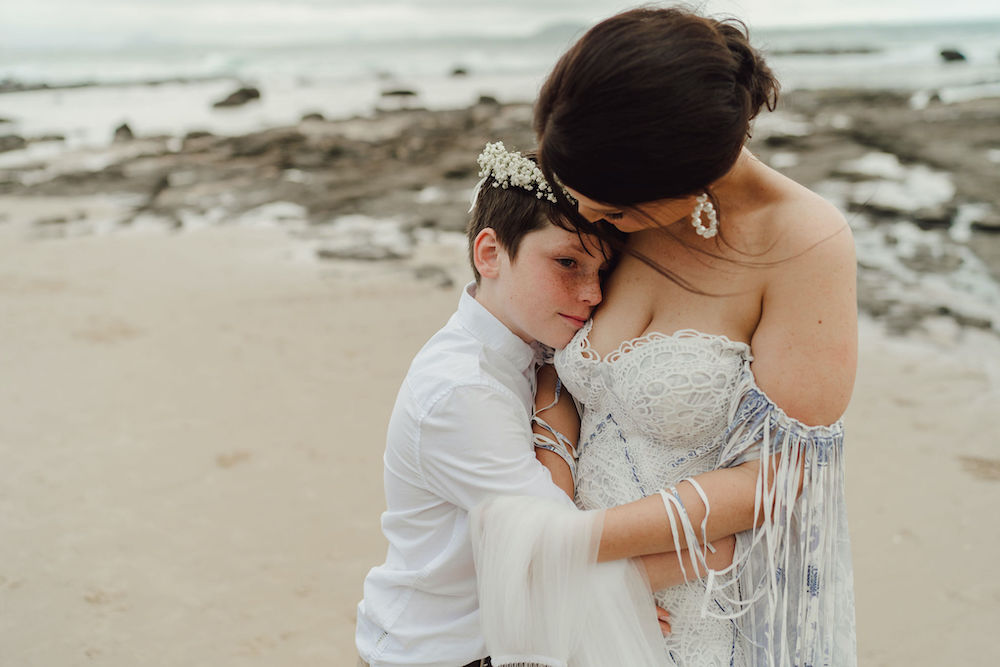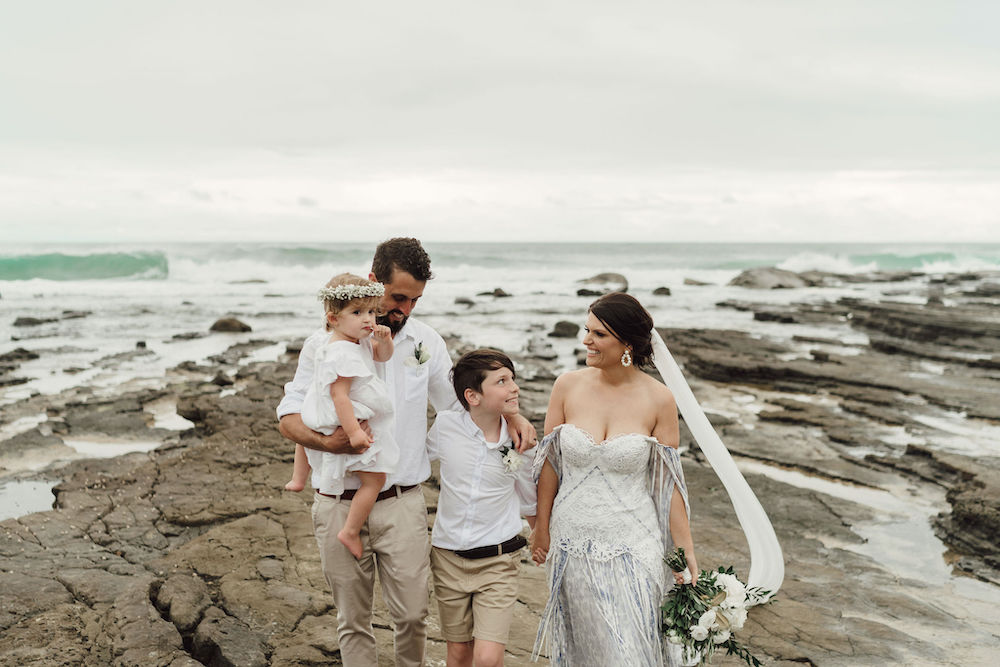 Did you have a honeymoon? 
No honeymoon! Lots of people asked if we would do a honeymoon, but when you have a beautiful family and live at the Sunshine Coast, I always say, "my life is a holiday!"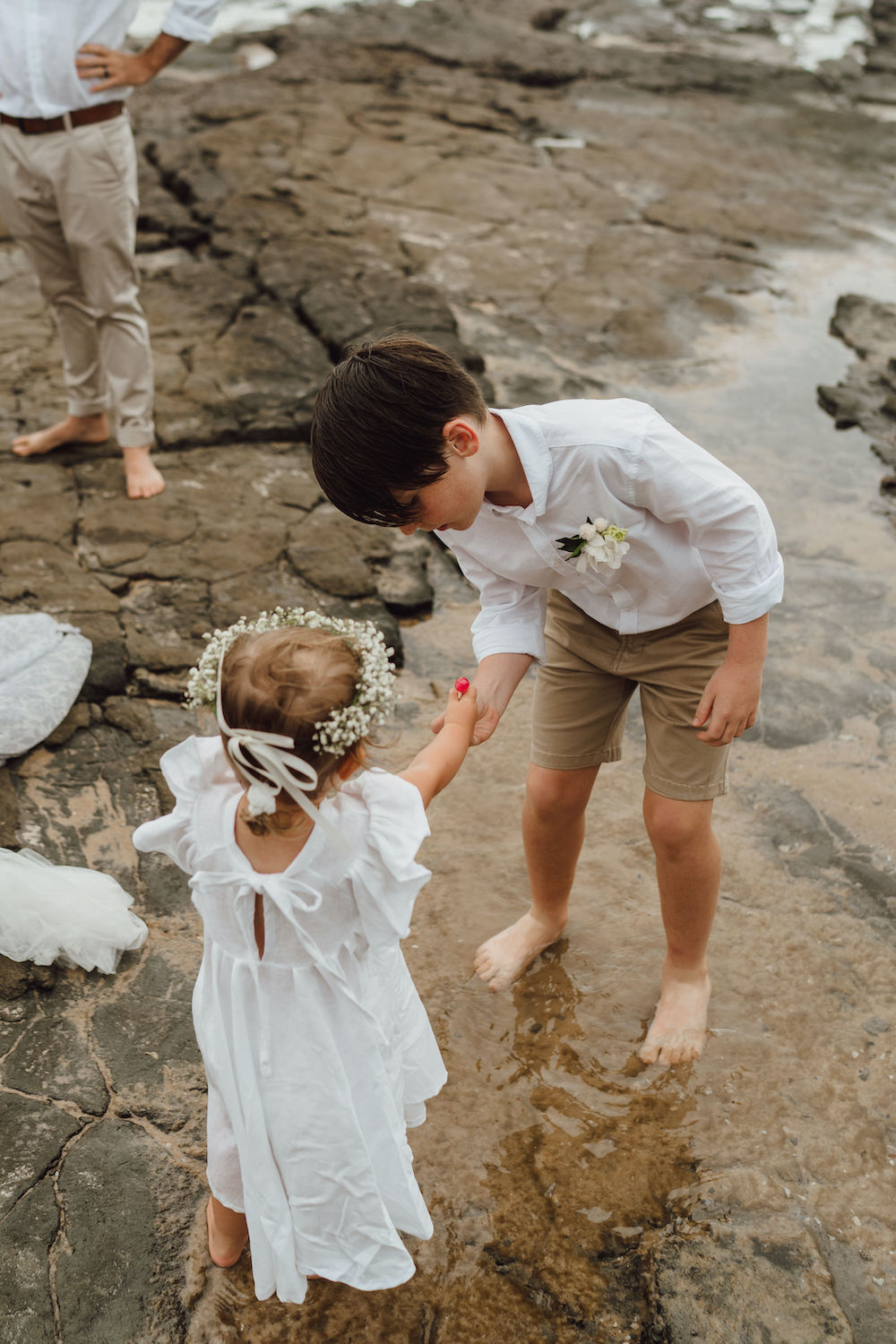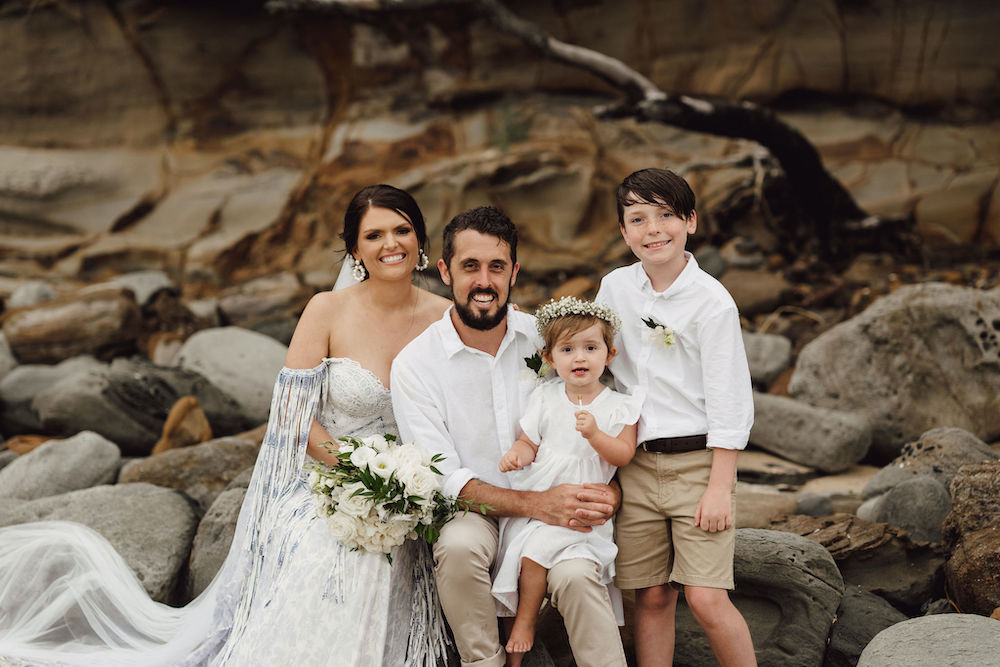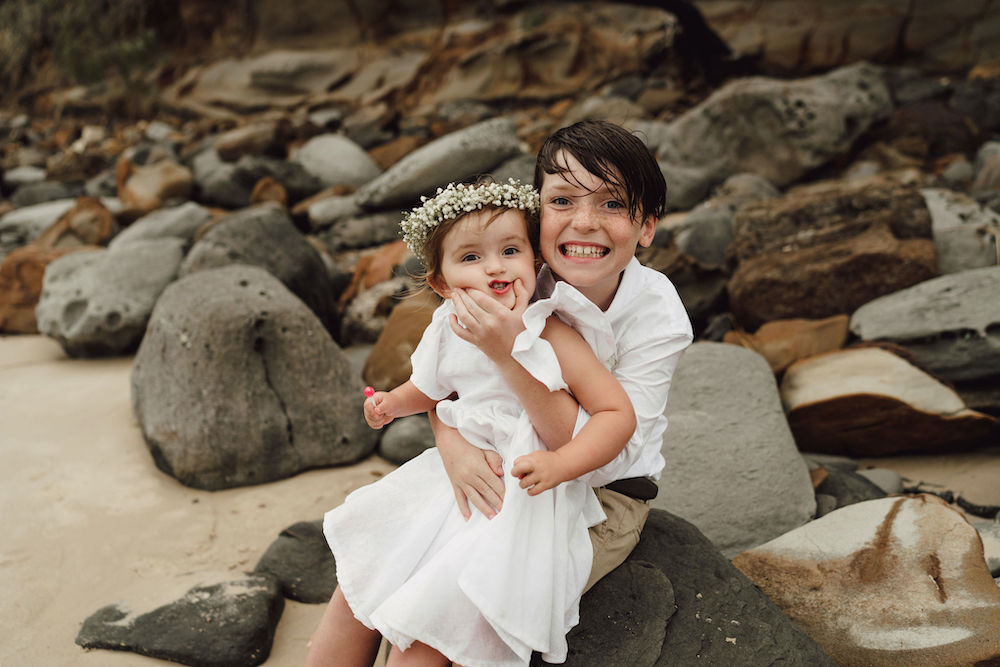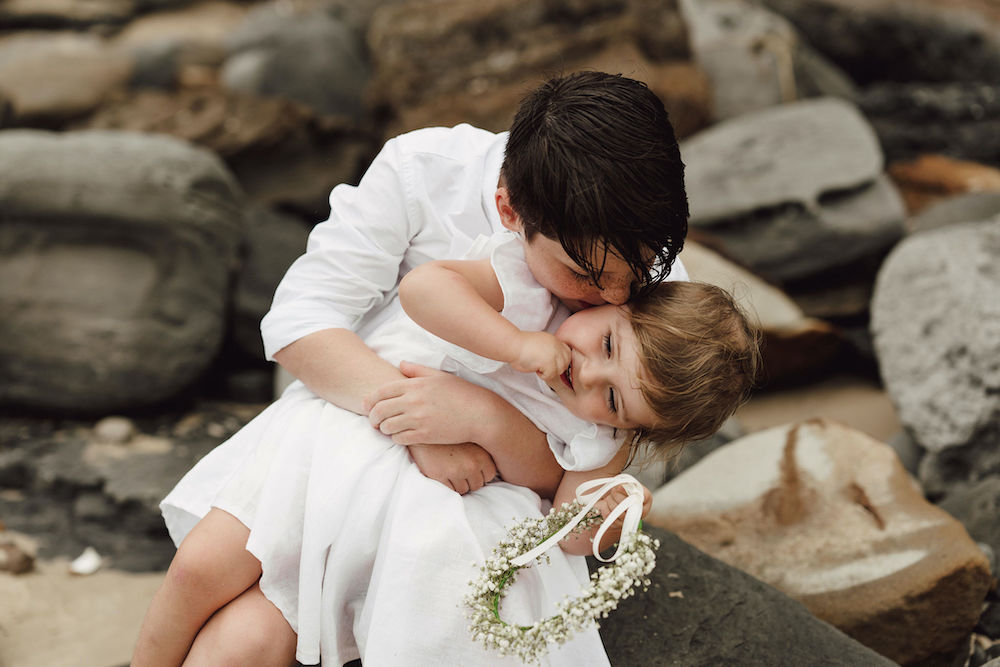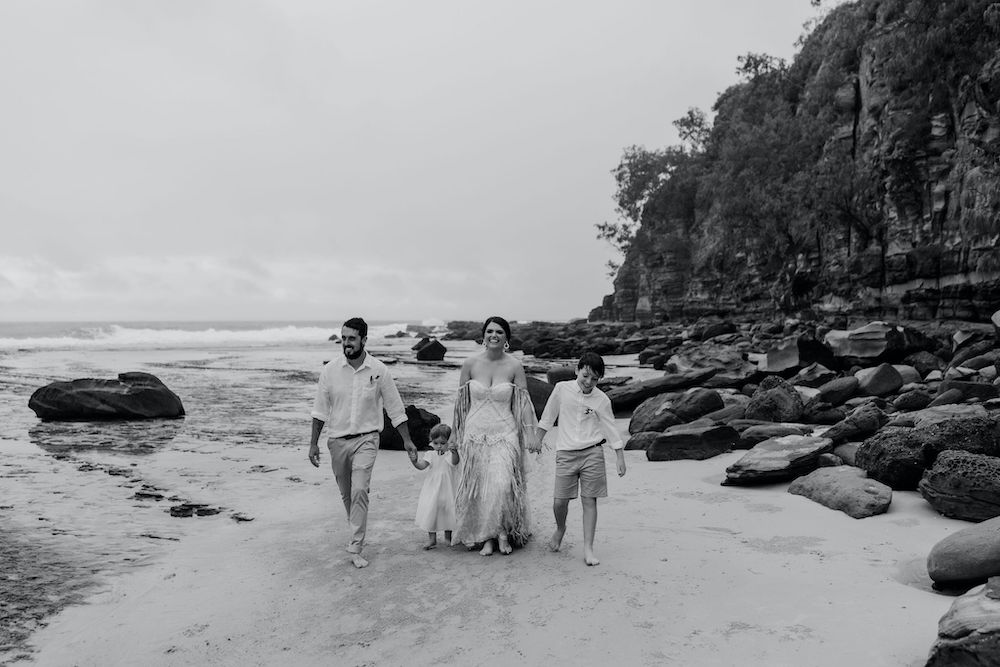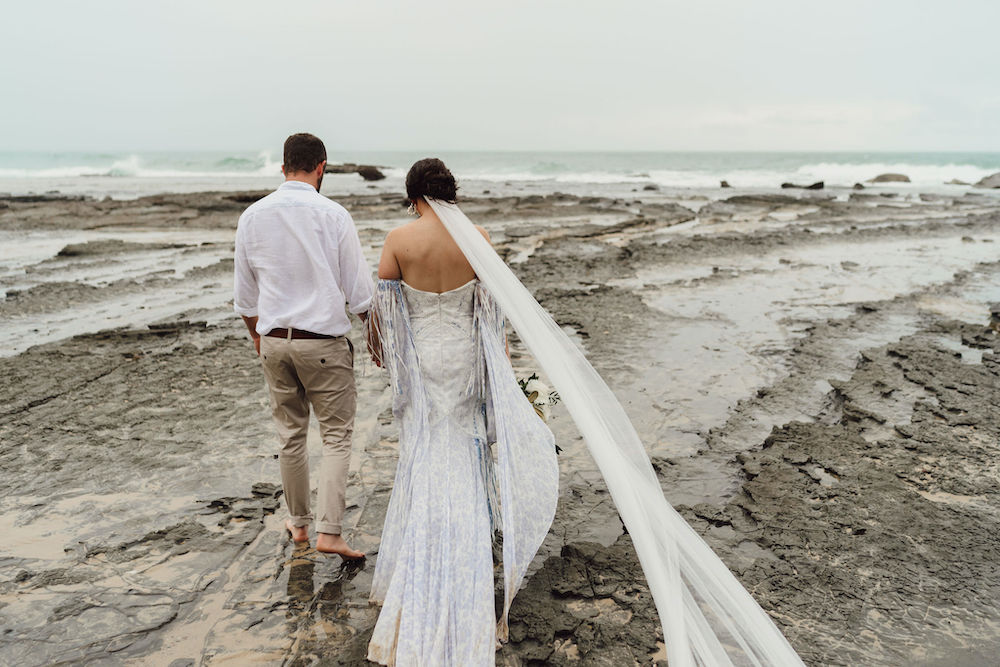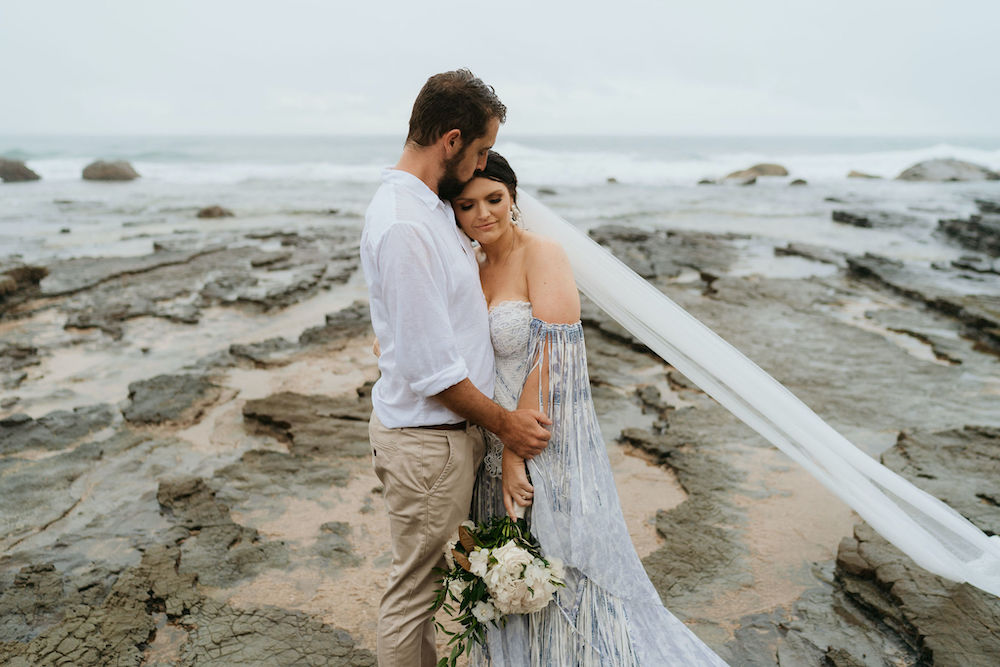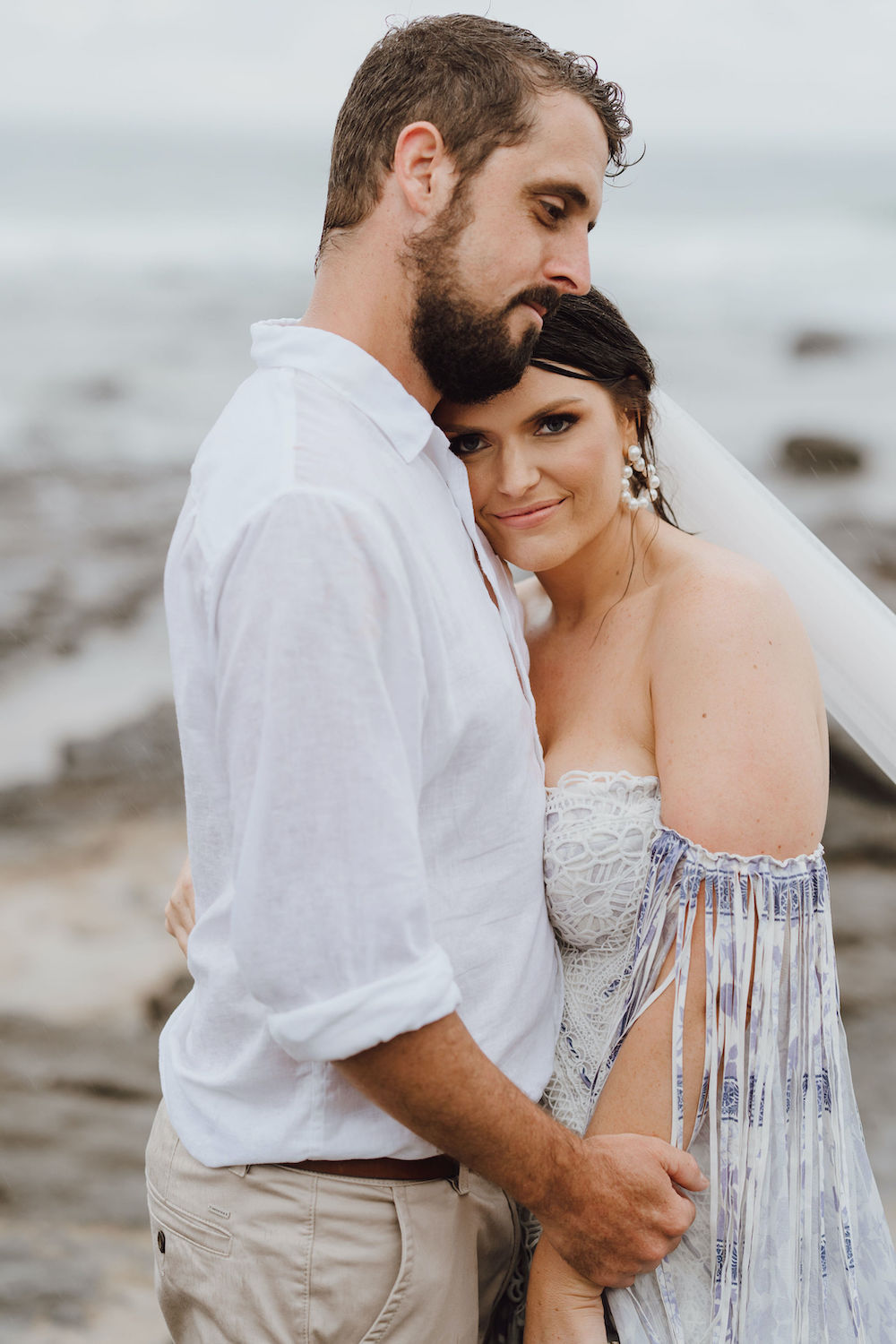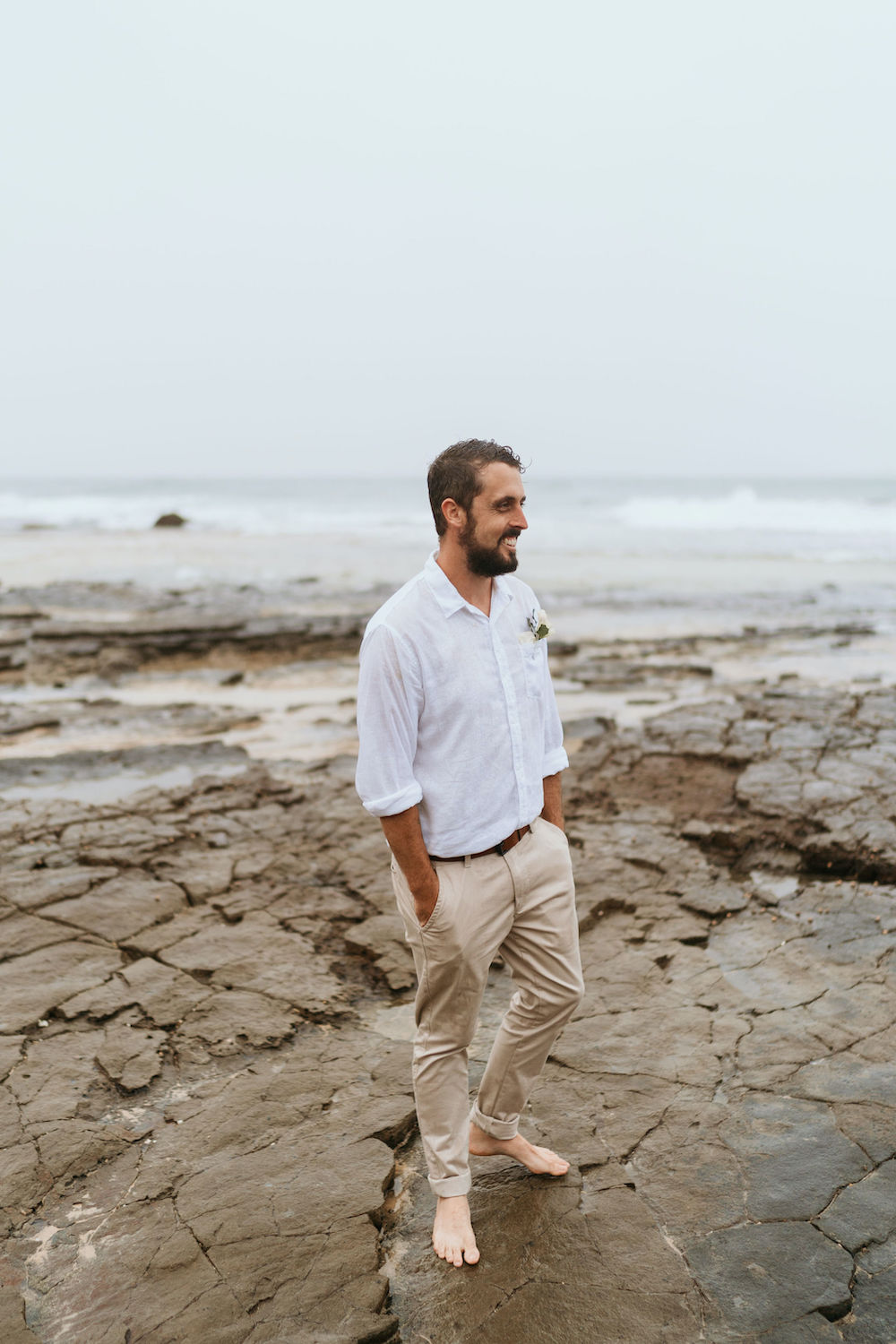 Who did you invite to be part of your day?
My friend Rose, who I met when I first moved to the coast. I have a lot of friends, so it was hard to not involve them all, but we decided one person each! Dan's mum, Lucy, was also there. We didn't tell her until the day before!