Engaged: Andrea & Dwayne at Currimundi Lake
26th January 2015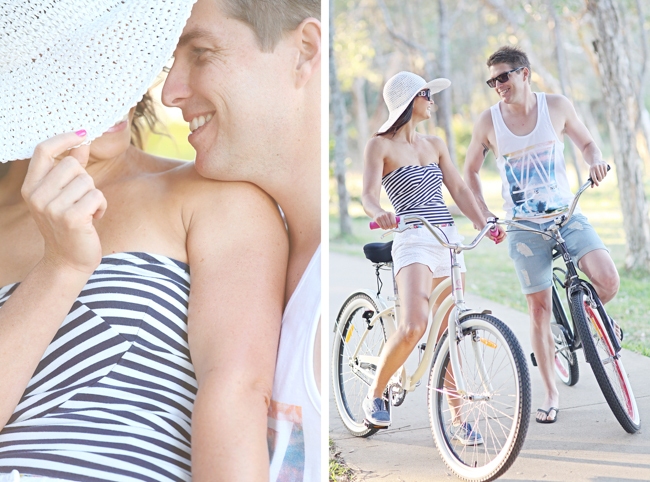 Active Sunshine Coast couple, Andrea and Dwayne, wanted their love story captured in a way that would speak to the true essence of them as a couple. A bike ride, a spot of fishing and a frolick on the beach at Currimundi Lake was just the ticket for their engagement shoot with Tara Lee Photography. 
It's all very sweet, but what strikes me most is how happily in love this gorgeous pair evidently are.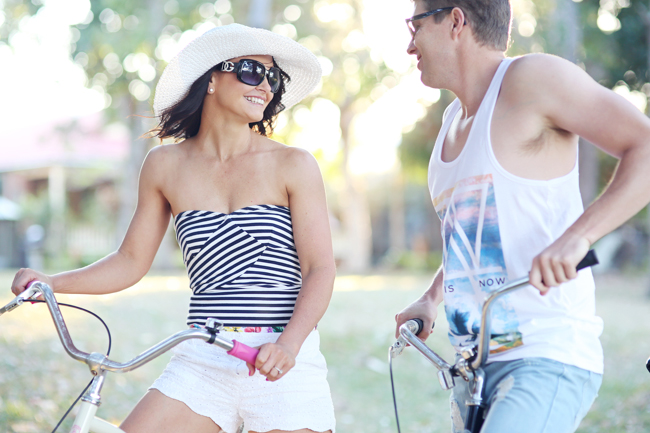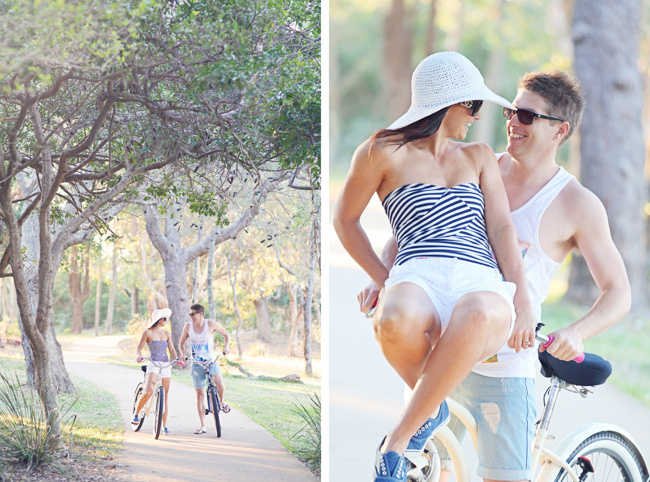 ////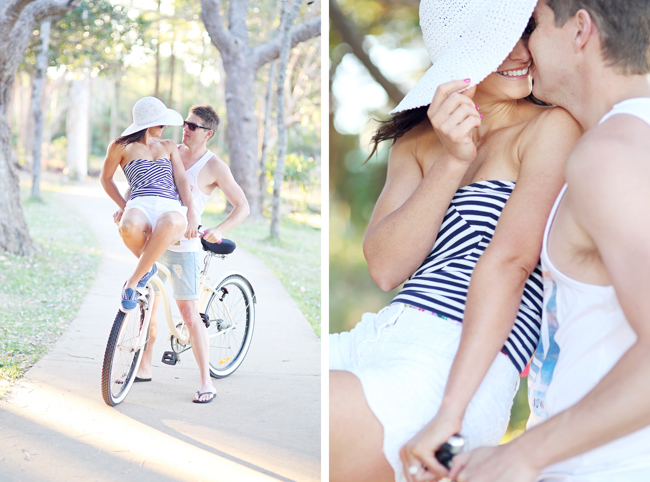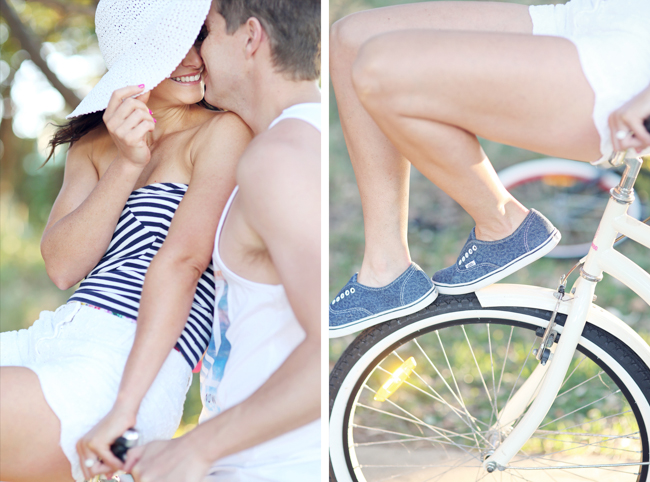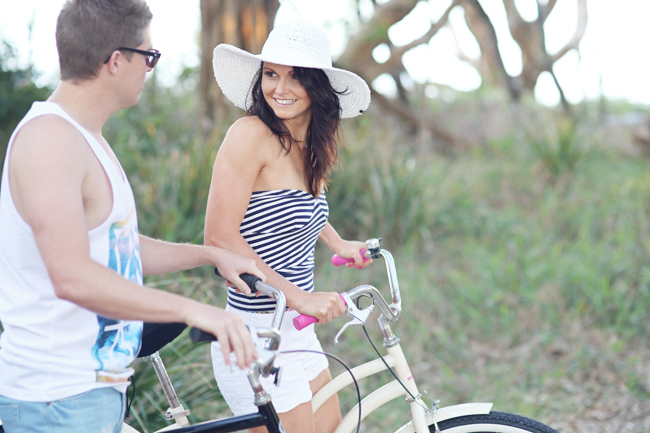 Next March, Andrea and Dwayne will be saying their I Dos at AnnaBella The Wedding Chapel, and following it up with a Pelican Waters reception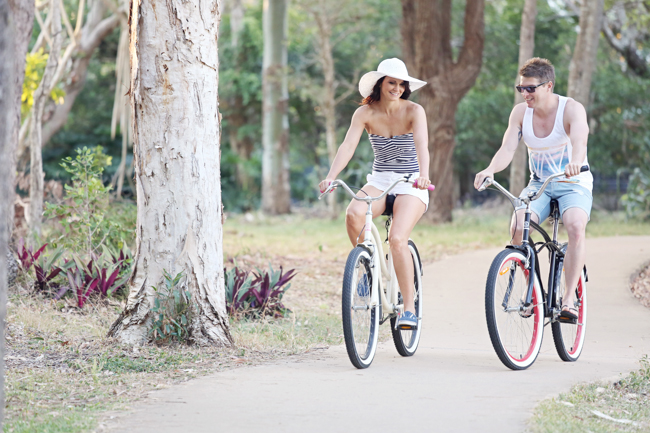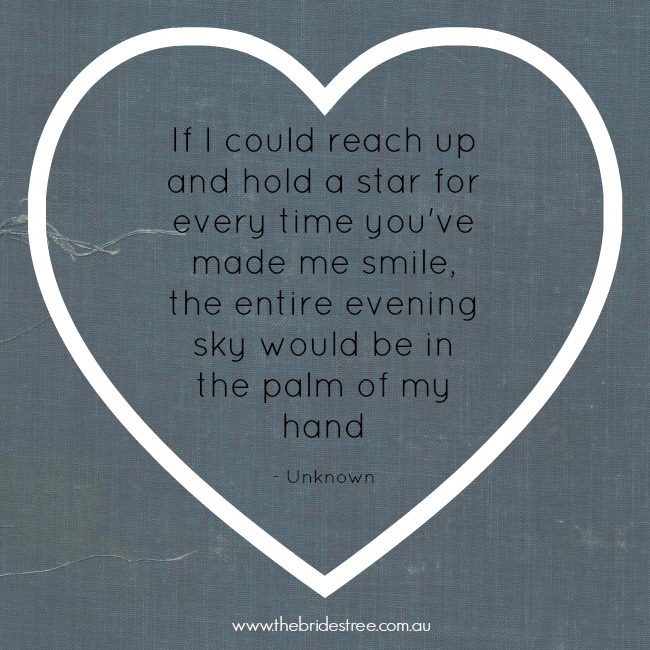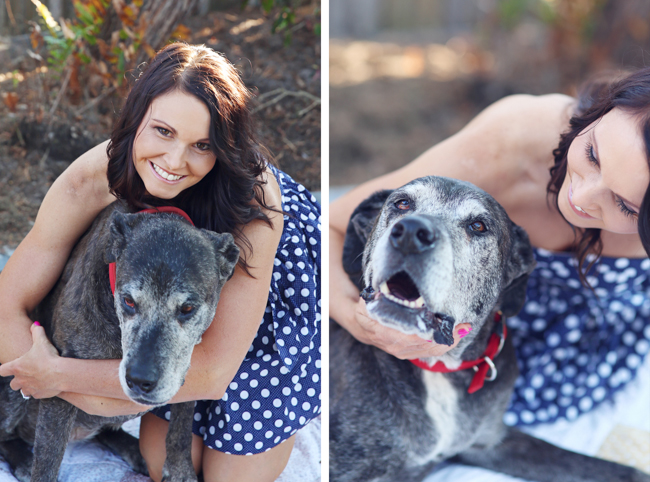 Of course Andrea and Dwayne's love story wouldn't be complete without their two pooches!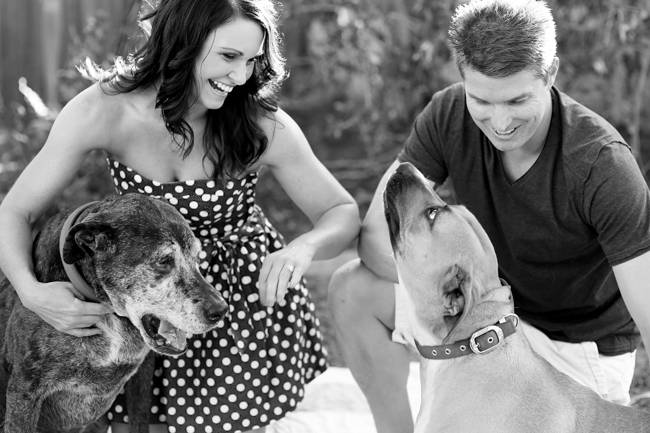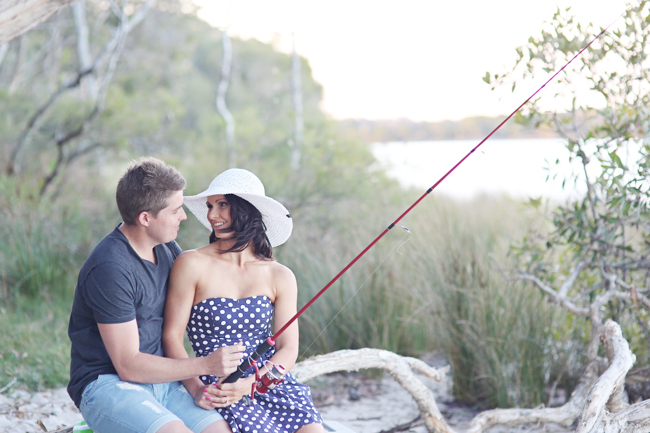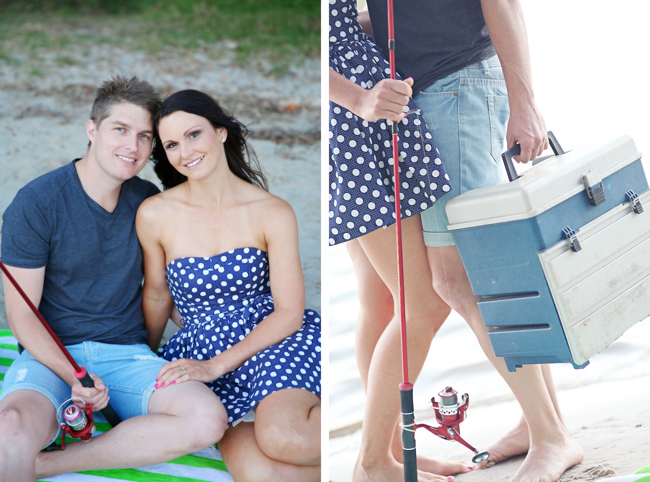 The colour palette for this engagement shoot is Navy and white with accents of lime and red. It is striking against the natural surroundings and a contemporary theme. A beach picnic and fishing as a couple is something Andrea and Dwayne love to do together.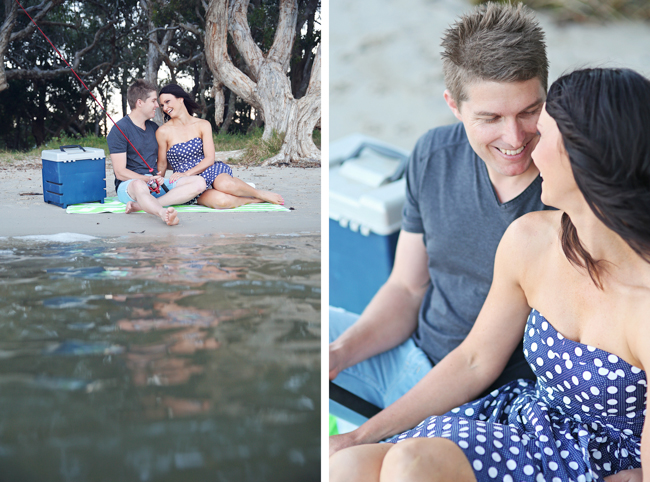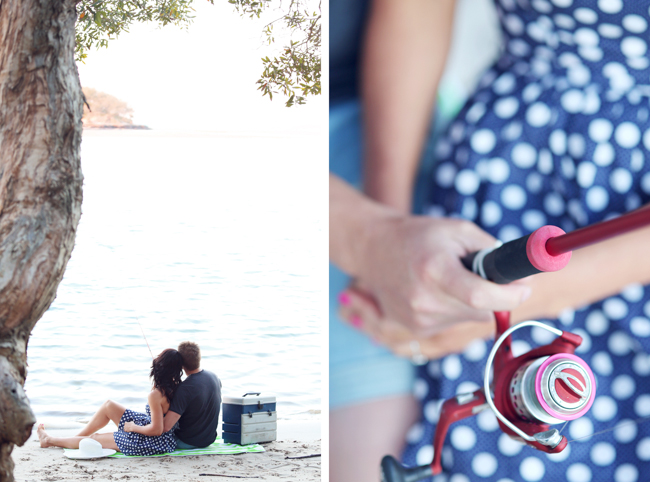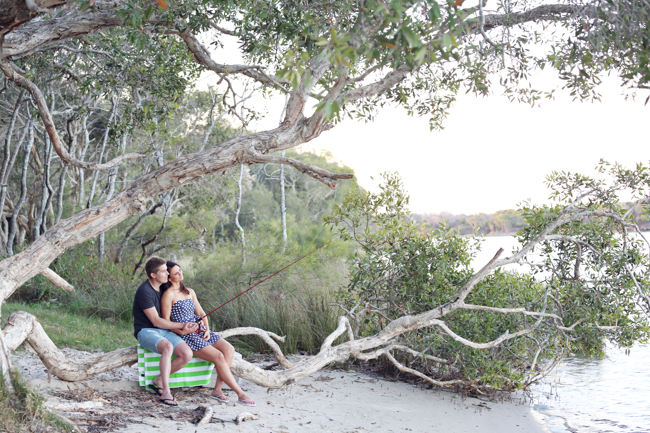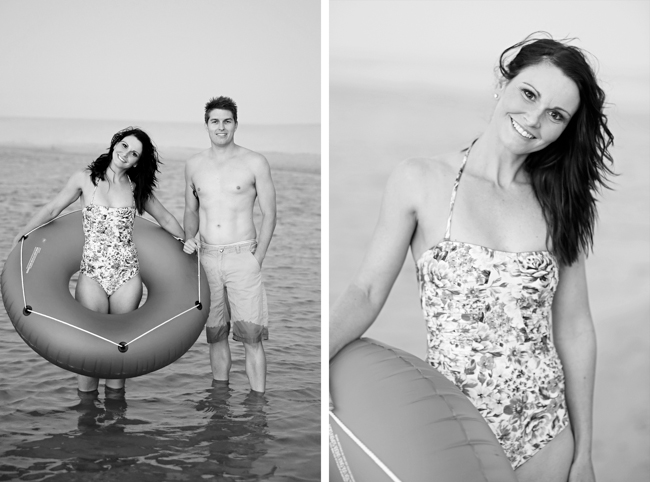 Loving this oversized tube prop, which looks particularly cute with Andrea's 50's-style floral one piece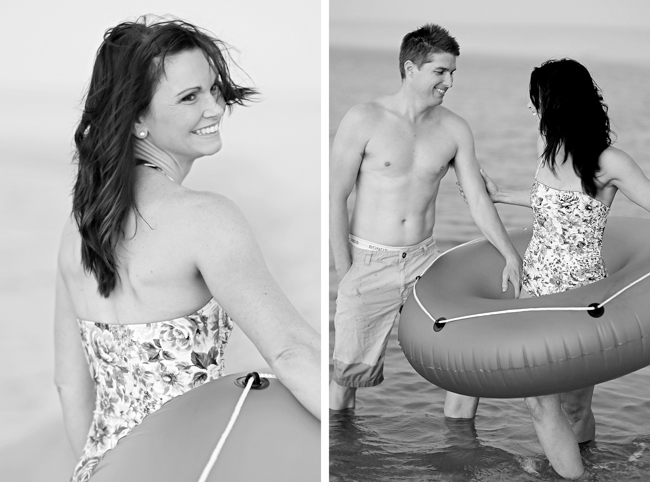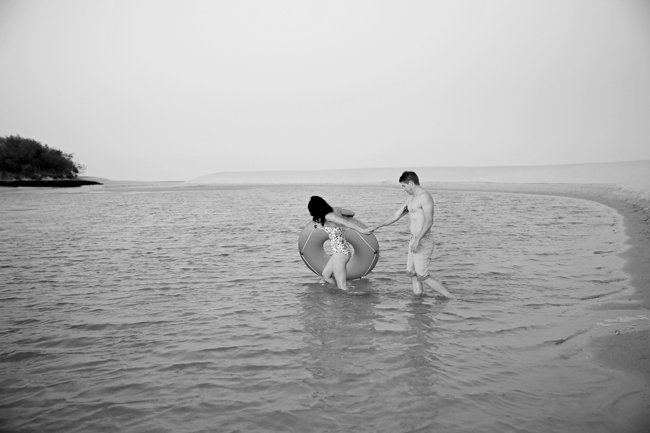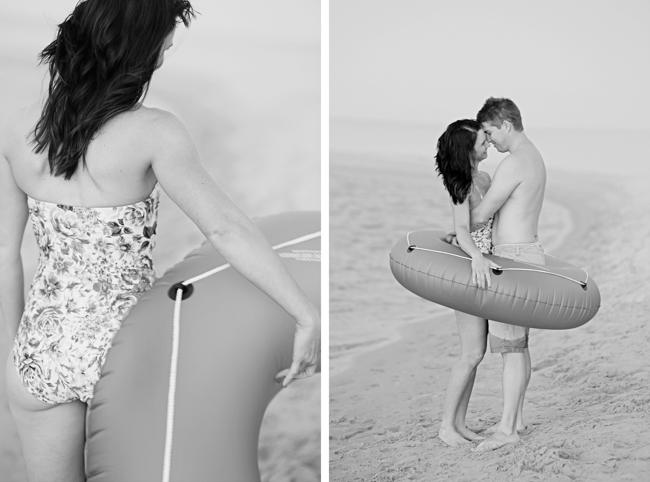 Connect with us on Facebook to get all the latest goings on at The Bride's Tree direct to your newsfeed