Fox Wedding in Maleny
6th August 2012
Kristen and Cameron Fox, who live on the north side of Brisbane, wanted to choose a place to be married that wasn't too far for either their Brisbane-based family and friends, and also their Gympie-based family. A fair compromise and beautiful choice was to have a Sunshine Coast hinterland wedding. When choosing a venue, they wanted to have everything in one place, so their guests could enjoy the day without travelling between the ceremony and reception. And so they chose to hold their wedding in the gorgeous tropical rainforest gardens of Sunshine Coast hinterland wedding venue, The Beerwah Hideaway.
When the celebrant invited Cameron and Kristen to seal their vows with a kiss, the song Groom's choice 'If tomorrow never comes" started to play. After the ceremony, guests enjoyed drinks and canapés from the garden bar whilst the bridal party went for their photo shoot.
For their bridal party photo shoot, they took a quick drive in vintage style to the iconic Maleny wedding tree and surrounding paddocks, where Sunshine Coast hinterland wedding photographers from Artography captured the beautiful images you are treated to today. Kristin and Cam were incredibly lucky, because their wedding day was also the day of the super moon and they say it did not disappoint!
Their wedding reception was held at the Hideaway garden restaurant, where Kristen's passion for creativity and handmade pretties took centre stage. At the heart of Kristin's own styling were a few essentials – peacock feathers, succulents as centrepieces, and foxes! Mr & Mrs Fox really stand by their name, the groom even wore fox cufflinks, and gifted fox cufflinks to his groomsmen as well.
After dinner the newlyweds had their first dance, surprising guests with a rehearsed slow rumba to 'Time in a bottle'. This song meant a lot to them both, because Cameron serenaded Kristin with it when they first started dating. Awww… sweet!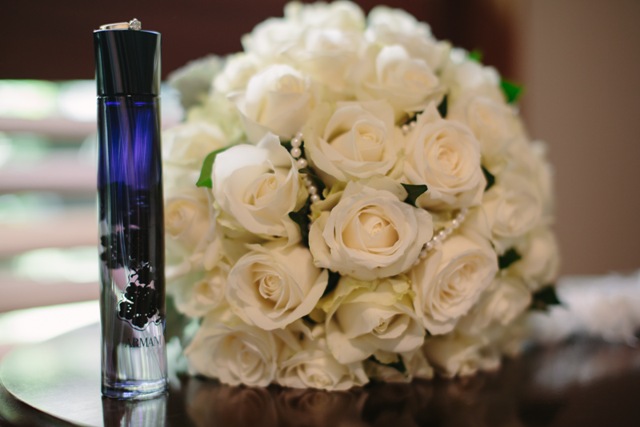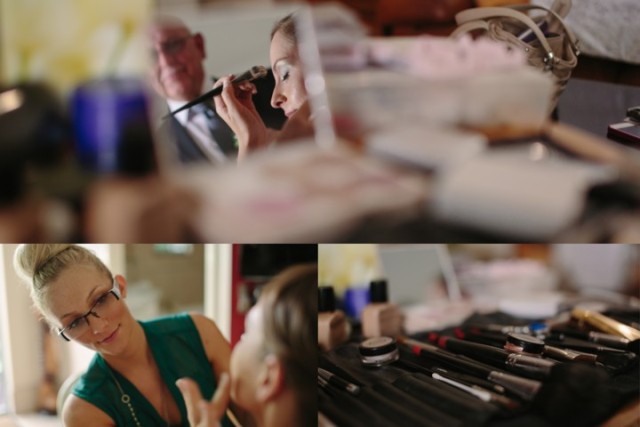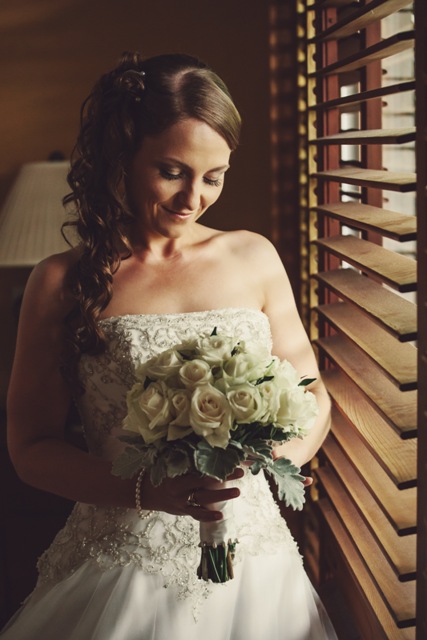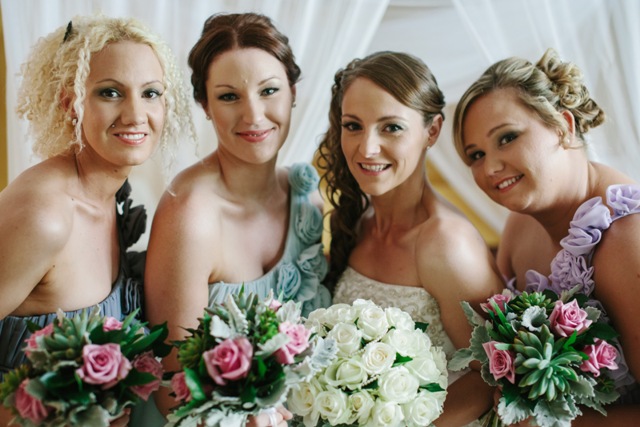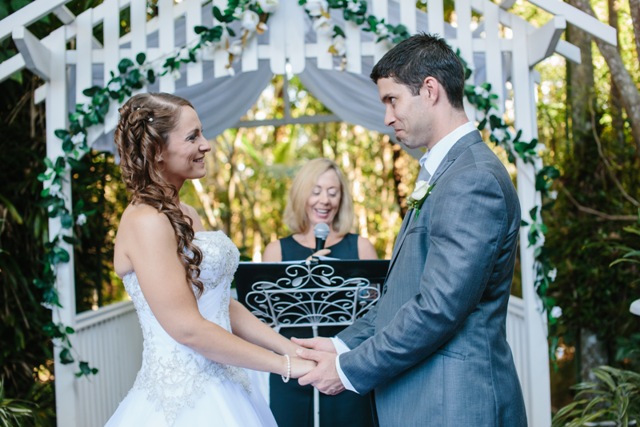 "We are best friends. Our love, encouragement and support, complement each other in every way."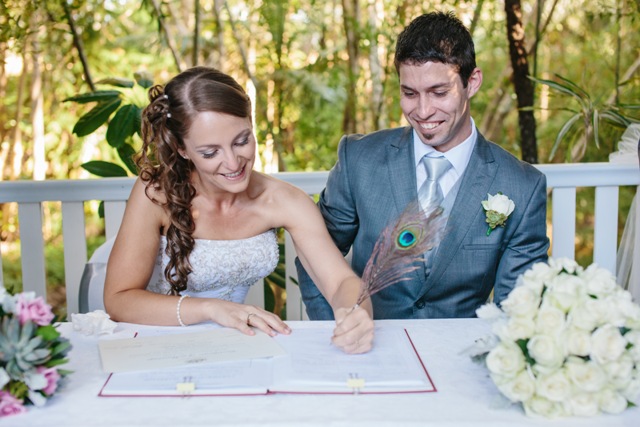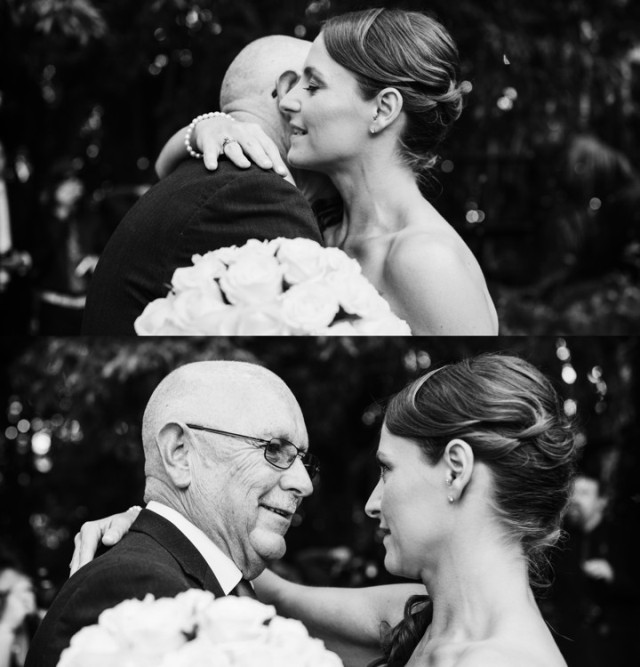 "Just before making our entrance, my father shared with me that I looked beautiful and it was his honour to walk me down the aisle."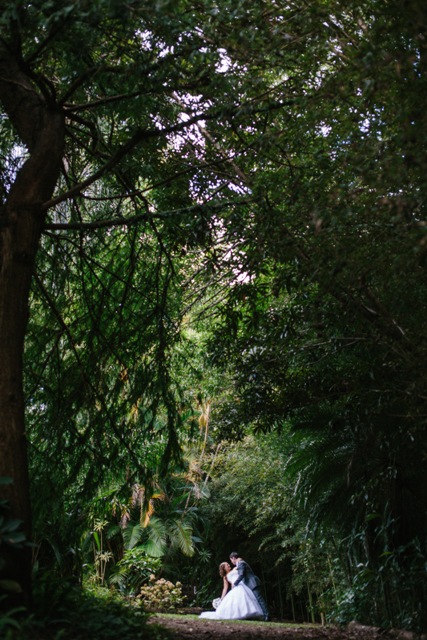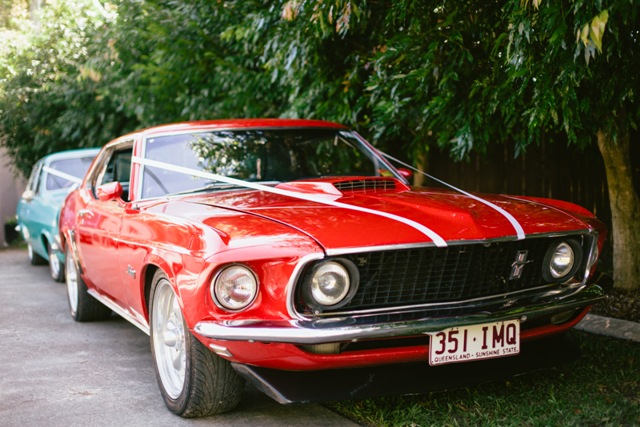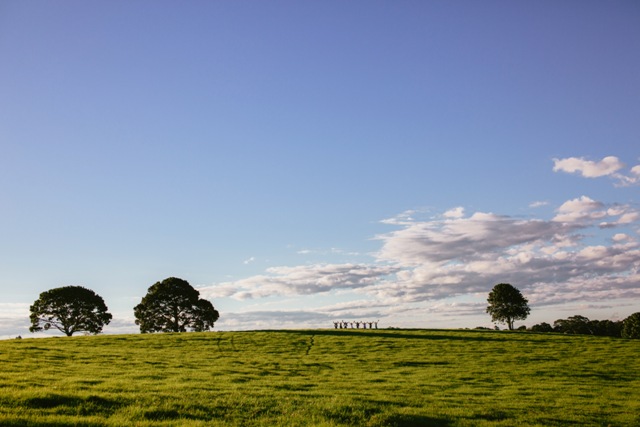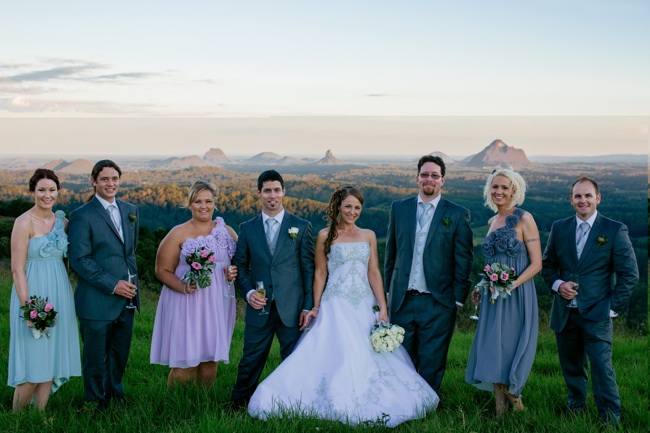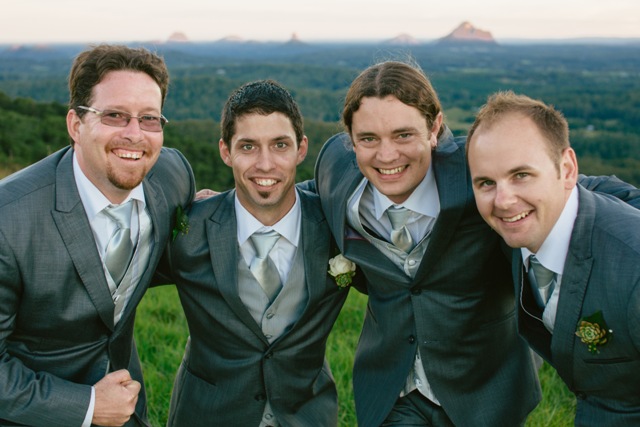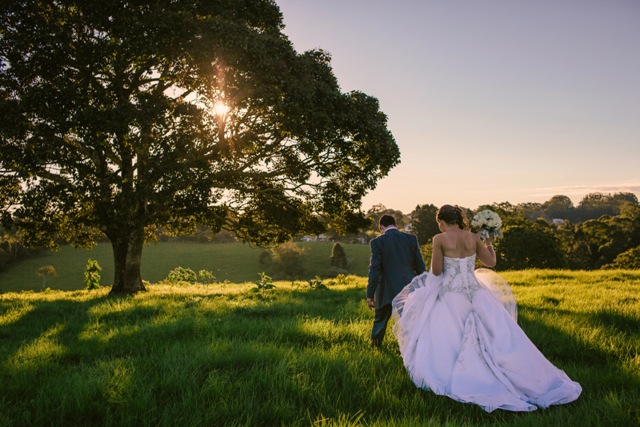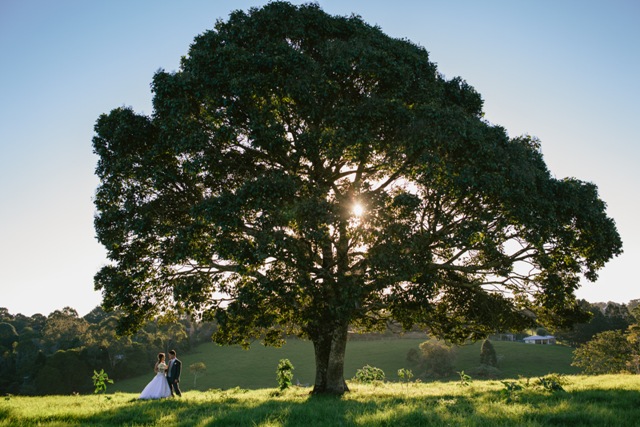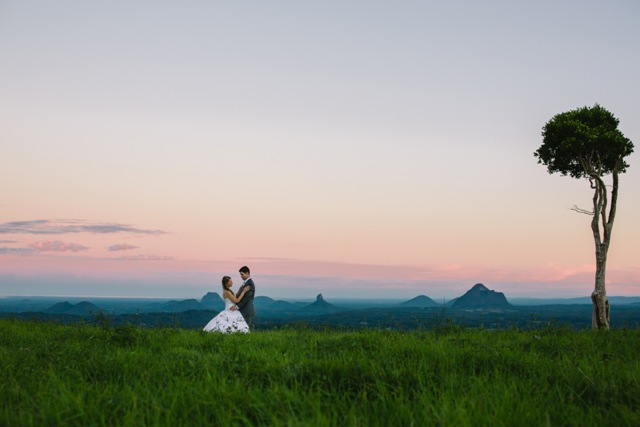 "Artography's style of photography is everything we wished for and more! They captured our day so perfectly."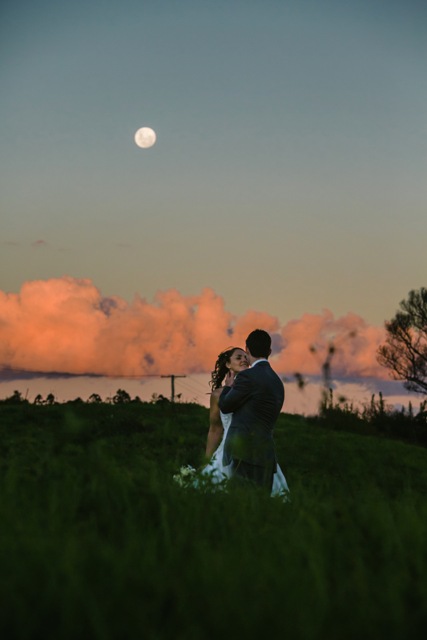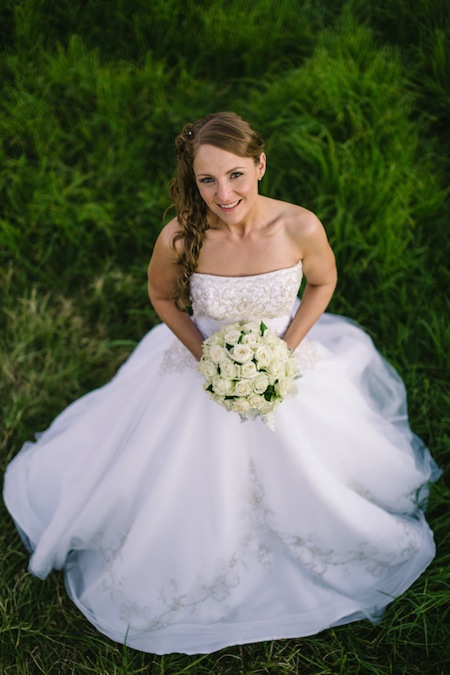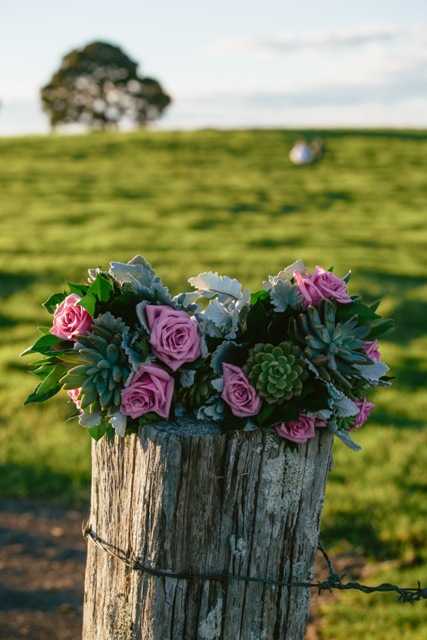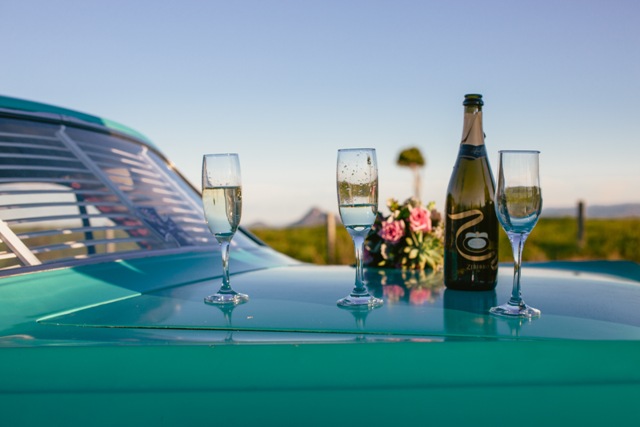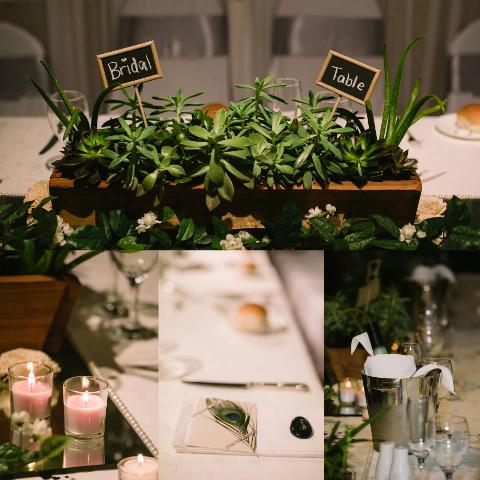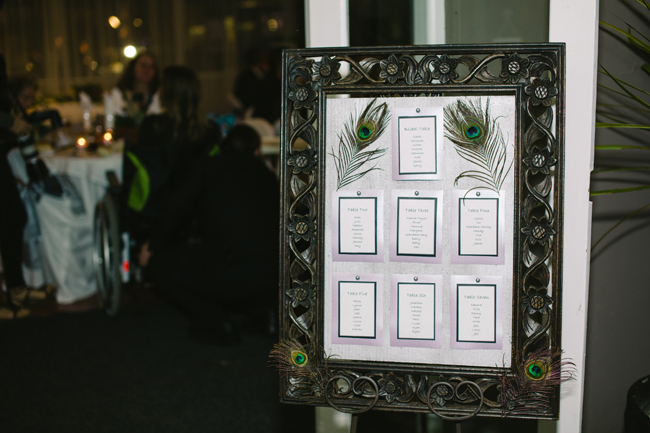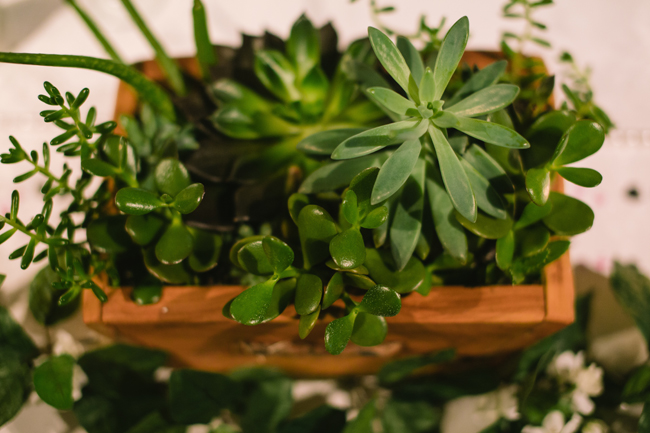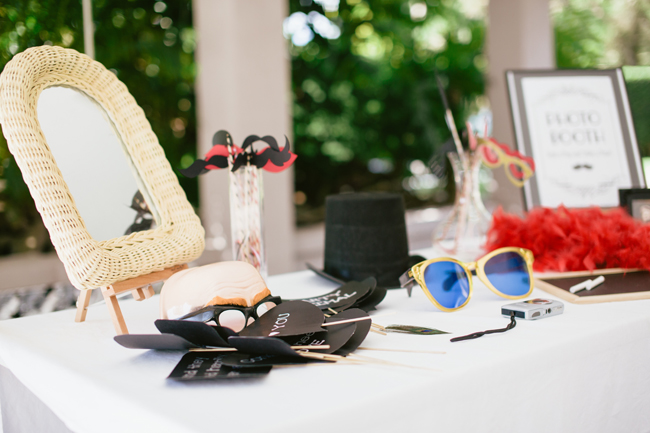 A WORD OF ADVICE FROM THE BRIDE
"My tips for other brides are to take full advantage of your planning time. Set up a wedding planner folder and store all information in the one folder.Use photo collages apps to see how the big picture will look and obtain a checklist to assist you in marking items off."
KRISTEN AND CAMERON'S WEDDING SECRETS REVEALED
Biggest splurge: The bridal gown
Best money-saver: BYO alcohol for the reception
Bridal gown: Allure Bridals gown from Hills in Hollywood
Jewellery: Kristen incorporated her "Something Old" and her "Something Borrowed" in her jewellery by wearing her mother's Eternity Ring, and borrowing her Nanna's diamond stud earrings.
Bombonnieres: For our bomboniere's we ordered love in a mist seeds and these were sealed into an envelope tied together with a ribbon, thank you note and a peacock feather.
Bridesmaids' Dresses: Bari Jay from Hills in Hollywood
Number of guests: 55
DIY: Many of the decorations were made by the bride, including the centrepieces and guest book, and a family friend made the cake.
Total wedding cost: $16,000, paid for by the couple.
THE HAND-PICKED TEAM THAT MADE IT ALL HAPPEN
Photographer: Artography
Florist: Expressionz Floralz
Caterer: The Beerwah Hideaway
Hair and Makeup Artist: BohoBello
Rentals: Splash Events
Celebrant: Michele Collins Civil Marriage Celebrant