It's beginning to look a lot like Christmas
10th December 2012
Feliz Navidad, beautiful Sunshine Coast brides! The stores have long been busting out the carols, lights are up all around the neighbourhood, almost everyone I know has their tree up, the eating, drinking and being merry is well underway. Oh, and in this part of the world, it is prime beach weather with blue skies, glittering white sand and sparkling saltwater. Divine!
To me the best part about Christmas is the decorative factor – everything just looks so pretty! Sometimes tacky… but mostly pretty! And no Christmas decoration I have seen is more super pretty than the one we are sharing with you today.
This wreath by Ginger Lily & Rose Floral Design Studio is positively toothsome, and would be the perfect way to decorate your Christmas-time wedding. How special to mark the occasion and special time of year! If you're not marrying around Christmas, a wreath is still a really beautiful and romantic floral arrangement idea for your Sunshine Coast wedding any time of the year.
These beautiful images of the wreath are by Sunshine Coast wedding photographer, Andrea Sproxton Photography.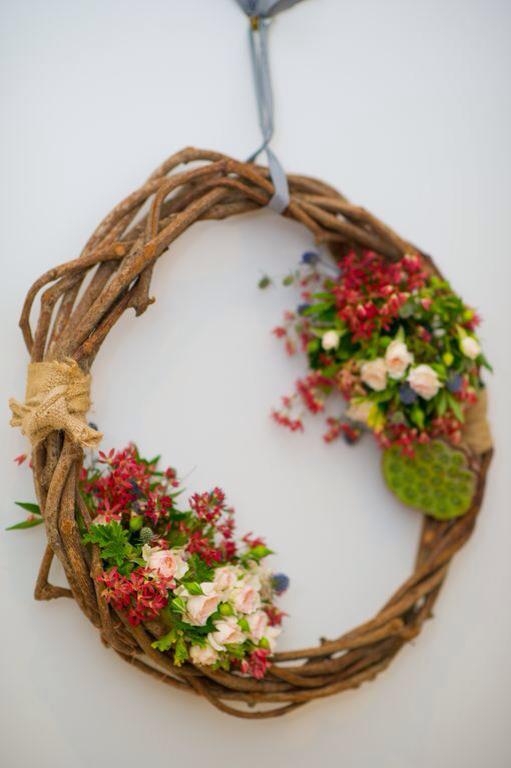 Such care and attention-to-detail is put into this wreath, made with love and pretty petite blooms. J'adore!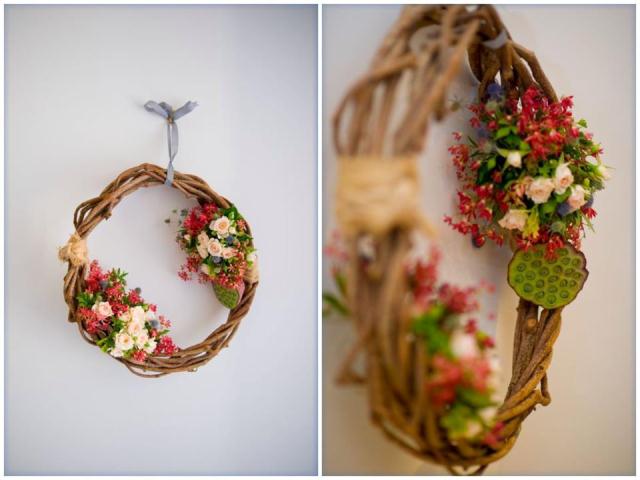 This would make a lovely gift this Christmas or you could simply have one of these beauties to spruce up your home with Christmas joy and cheer. Perhaps have Miss Julia from Ginger Lily & Rose pop a little mistletoe in it for you and your sweetie to enjoy!