How Fancy is Your Fella?
15th March 2015
When you walk down that aisle in your amazing dress, your groom will meet you in his finest. The big question is, what exactly does his finest entail? Perhaps it's a full three-piece suit with the perfect accent of a boutonniere you have helpfully prearranged with your florist? Your hipster fella might be the bow tie and braces type with his cute bold striped socks tucked away there, ready to make their appearance later on when the bridal party photos begin. 
////
If it's a beach wedding, your handsome man may even just be wearing a nice pair of slacks and an open shirt, completely casual. Whatever his vision, or yours, of his wedding day attire, it should fit in with the style and theme of your day. And he should feel comfortable in his get up. 
Below is a helpful guide to everything from casual to semi-formal to black tie. Take a browse, what will you want to see your man sporting the day he becomed your lawfully wedded husband?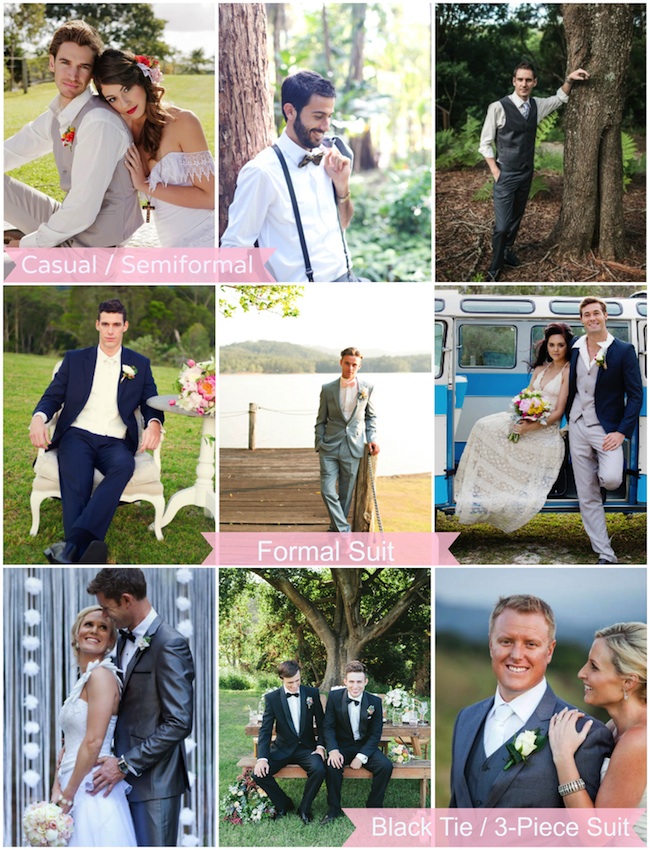 All of the suits above are from Suits Direct, which have some fantastic hire or buy options. It's best to make an appointment to drop by and have a try on and arrange any necessary alterations.