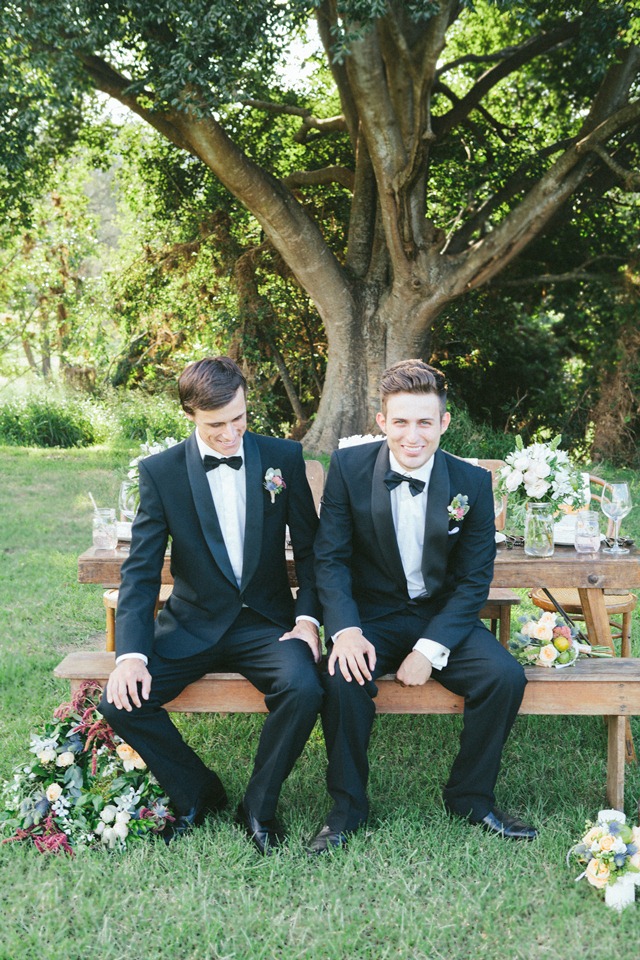 Today we have a guest blog post from the lovely Tammy Fox Suits Direct, Mooloolaba. As the owner of Suits Direct, Tammy is abreast of all the latest trends for groom and groomsmen fashion, and here she answers some pressing questions about picking a suit and accessory trends for men. 
///
What are the most important things to consider when picking out a suit?
When you are choosing a wedding suit there are several key factors to consider. I believe the first one is the overall style and colour theme of the wedding. The wedding theme should be reflected throughout the wedding party so whether you are having church, beach, vintage, garden or rockabilly styled wedding the attire should fit the style.
The next thing is get the correct fit for your special day! To look your best a proper fitting is an essential part of getting the correct suit size and fit. This is where a professional can assist you and will ensure the journey of selecting a suit is a pleasant one. An appointment with a professional can take the stress out of choosing the right suit and will give you loads of free advice with regard to styling and fitting.
An important thing to remember with styling is to ensure you feel very comfortable with what you are wearing this will ensure you feel confident.
Above image and thumbnail was taken by Aaron Shum Photography for feature in the April 2013 edition of The Bride's Tree magazine, showcasing slim fit black suits from Suits Direct

What are the latest trends?
THE LOOK: The latest trends are 2 button slimfit suits, the jacket is tapered at the waist and the trouser is slim line to keep the balance and overall look. These suits can be extremely complimentary to those who have a slim to average physic. However staying with trends doesn't work for everyone, body type should dictate if you should choose a regular or slimfit suit.
TRENDS IN TIES: Long ties are slimmer and bow ties are patterned and bold.
Is black the only option when it comes to suits for weddings?
Black is not the only option there are many other choices for wedding suits. However, black is still a very popular colour for weddings, there are so many positives about black, it's striking, goes with any colour, looks amazing on most people and never dates as long as the style is current.
What other colours are there to choose from?
Charcoal has a huge following where wedding parties are concerned. The greys are elegant and soft but rich enough to make a statement in any wedding party. Country Vintage styling has been very popular with many requests for light coloured suits including beige and light grey. We are seeing requests for a slowly emerging sophisticated navy suit which I believe will become popular for weddings again.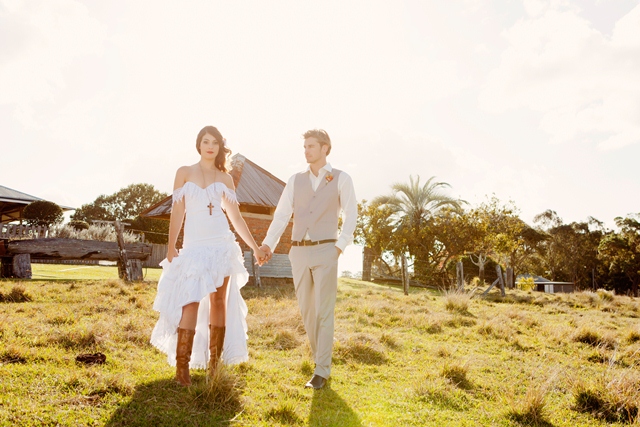 Above image and thumbnail by Robecca McLean Photography (previously Adori Studios) for feature in the Volume 3 of The Bride's Tree magazine, showcasing grey waistcoat and slacks from Suits Direct
Are bow-ties or ties more popular for weddings?
Long ties are still the most popular tie for weddings, whether it's the traditional wide tie for the sophisticated look or the slimmer long tie for those who like to keep on trend. Bow ties are still popular but are more suited to black tie weddings of which there are fewer here on the Sunshine Coast.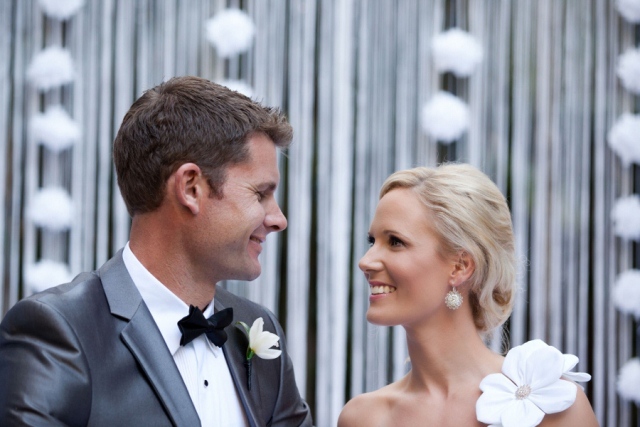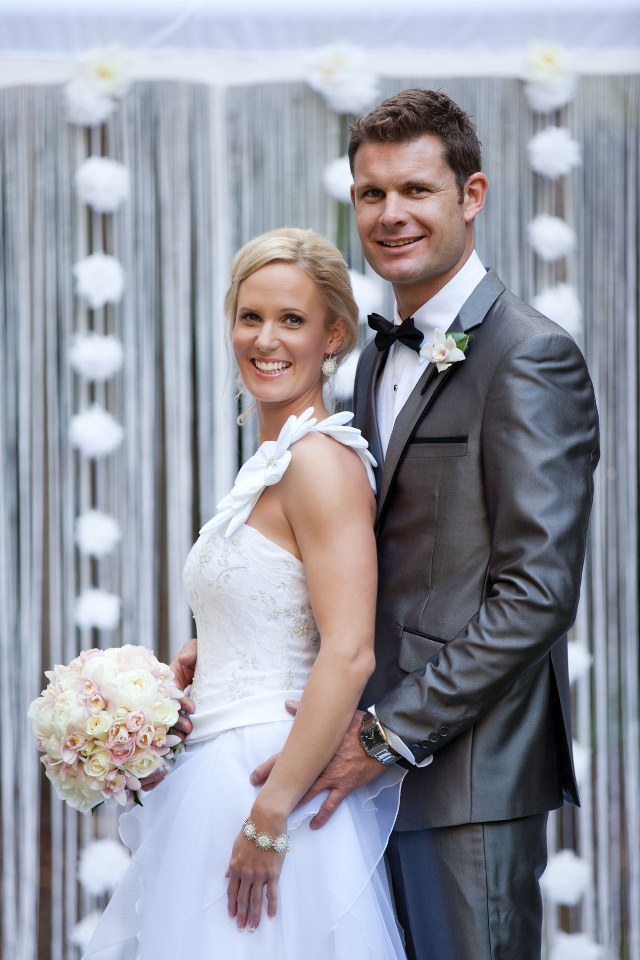 Above image and thumbnail by Lindy Photography for feature in the Volume 2 of The Bride's Tree magazine, showcasing silver suit from Suits Direct
What can the groom do to stand out?
The groom can wear a different coloured tie and hanky usually the same colour as the bride to unite them and keep a streamlined look. He could also have a flower while the groomsmen go without. A vest is a popular way to distinguish the groom from his groomsmen or vice versa.
The other styling option given to grooms who really want to stand out from their groomsmen is to have a different coloured suit. We have recently styled weddings where the groom will wear a charcoal with black satin trim jacket with the groomsmen in light grey with black satin trim jacket ensuring the suit style itself remains the same.
Finally, it's really important that the bride and groom have input into the styling of their very important day but also be assisted and guided by professionals who can give them ideas and create the special day they so look forward to it. 
Suits Direct is on Brisbane Road, Mooloolaba, and offers a wide range of suits for hire and purchase.