Photo of the Week
3rd February 2012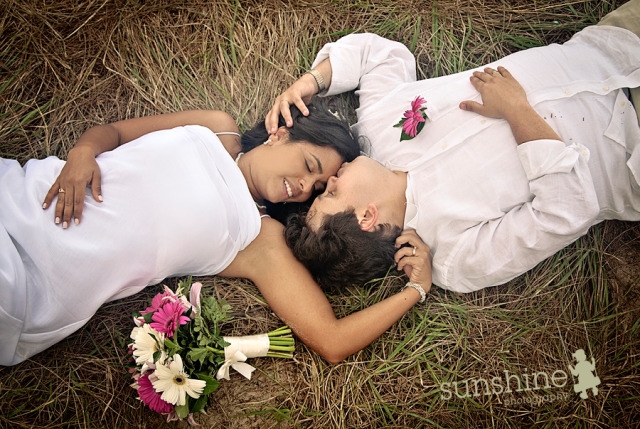 There are all kinds of memorable moments to be had on your wedding day. The moment you step into that dress, the moment you walk down the aisle to your groom, the moment you say, "I Do"… and so on. But it's so important to make sure you get a quiet, genuine moment with your new husband.
I think this is just what Sunshine Coast wedding photographer, Bec from Sunshine Photography, has captured here. This image feels quite voyeuristic, as this lovely couple share their genuine moment together. You can feel the contentment and love, just relaxing and laying out on the farm.
On another note, if you are still searching for a Sunshine Coast wedding reception venue and have some time today anywhere between 2:00pm and 6:00pm, head over to the Mooloolaba Yacht Club. They are opening their Quarter Deck function room so you can have a squizz and quiz* their function staff. The venue is perfect for a Mooloolaba wedding, and they cater for events for 20 to 200 people. Have a glass of bubbles on the deck, overlooking the marina with the sun setting while you're there. Actually, I'll meet you there!
*Cheesy rhyme completely intended, and the responsibility of this cheesiness lies solely on The Bride's Tree web editor. The Yacht Club cannot, and must not, be blamed.