Photo of the Week
2nd March 2012
There is something really special about this photo by Lindy Photography. The beautiful bride's lace veil and intricately designed dress are spectacularly photographed by this awesome Sunshine Coast wedding photographer.
We love how Lindy has captured the serene look on the bride's face. No nerves walking down the aisle for this bride, that's for sure! The composition and lighting in this photograph is to die for. Of course, this is to be expected when we're talking about Lindy Photography, who has been photographing weddings from Noosa to Caloundra and beyond for a good many years. Lindy brings a wealth of knowledge of the local area and a bagful of skill and talent to the table.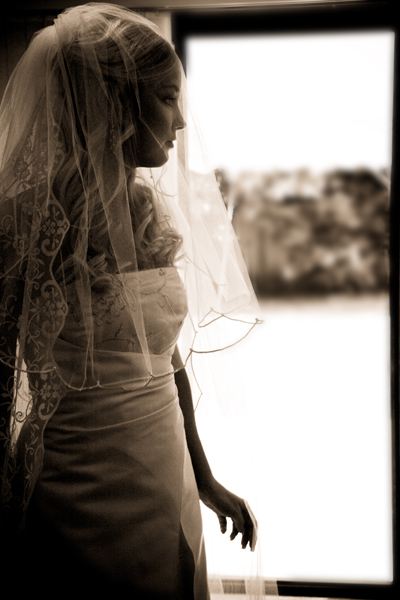 Show us some comment love below. Do you just love the vintage-feel sepia tone for wedding photographs? Or do you prefer the vibrance of full colour? A bit of both?