Photo of the Week
13th January 2012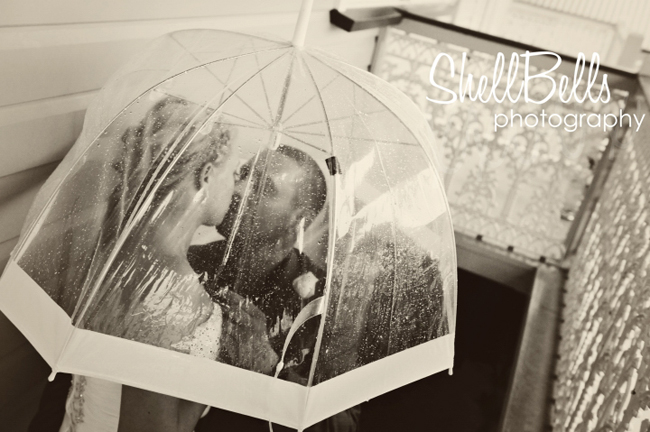 We love the uniqueness of every Sunshine Coast wedding that crosses our path here at The Bride's Tree. We love the stories of each special couple recently wed. We love hearing about the engaged couples embarking on their exciting journey of planning their Sunshine Coast weddings.
We love the weddings where everything goes perfectly, just as planned. We love when there are a few hiccups and moments overcome when on the day all that really matters is your new marriage. We love unexpected surprises, tears, and joyous delight.
We love a sprinkle of rain on a wedding day, allowing a kiss under a pretty umbrella in a stairwell beautiful with wrought iron lattice detail in a sepia finish. This moment was lovingly captured by Michelle Harfoot of ShellBells Photography, a very talented Sunshine Coast wedding photographer.
Have a stunning wedding photo? First get permission from your wedding photographer, then send it in to info@thebridestree.com.au. Sunshine Coast wedding photographers are also welcome to submit!