Pretty Lilac Wedding at Twin Waters
10th June 2012
Alyssa and James have an all too familiar love story, laced with fate. They were highschool sweethearts, who dated for a year. When James moved to Brisbane to study, the pair remained good friends. Years later, after they had both finished their studies, they reunited and have been inseparable ever since.
They had a 14-month engagement, a good amount of time to plan their beautiful Sunshine Coast wedding. Alyssa says once she booked her wedding venue, Novotel Twin Waters Resort, and locked in the date of their Sunshine Coast wedding, everything else flowed from there. The lilac and bling theme was based around the very pretty bridesmaids' dresses.
The wedding reception venue was Lily's On The Lagoon Restaurant at Novotel Twin Waters Resort, where the couple's 150 guests enjoyed an alternate drop meal of delicious Cajun-spiced chicken breast and oven roasted sirloin steak. The venue itself is gorgeous, and for Alyssa and James' wedding was beautifully decorated by awesome Sunshine Coast wedding and event stylists, Beedazzled Events.
A DJ played pleasant tunes through dinner, and pumped up the fun for dancing and celebrating through the evening. This joyous occasion for all was beautifully captured by Sunshine Coast wedding photographer, Jennifer Oliphant.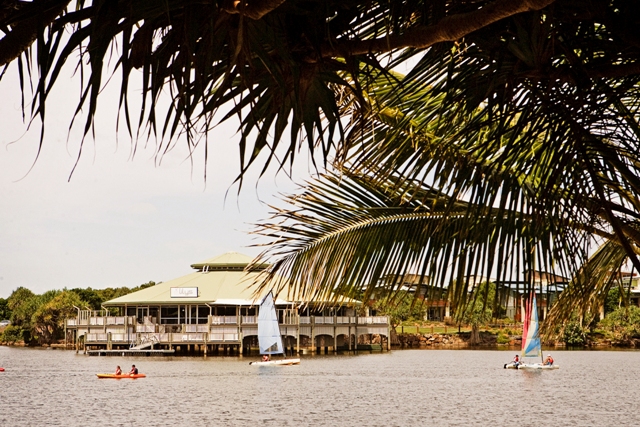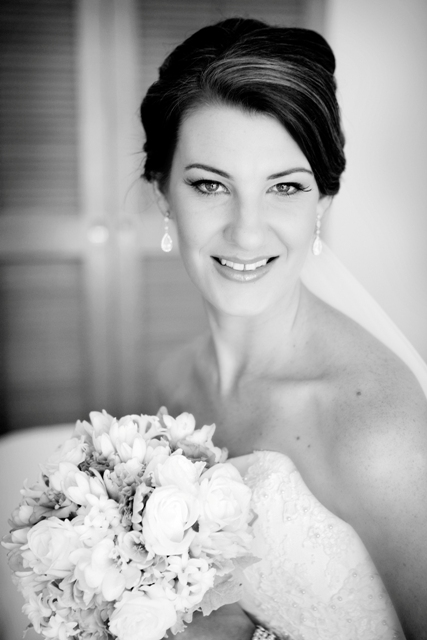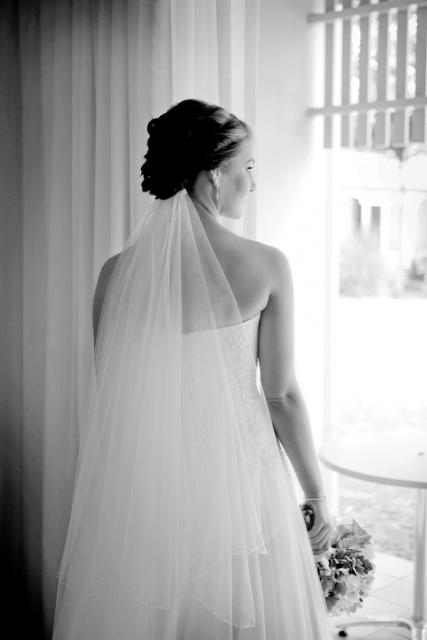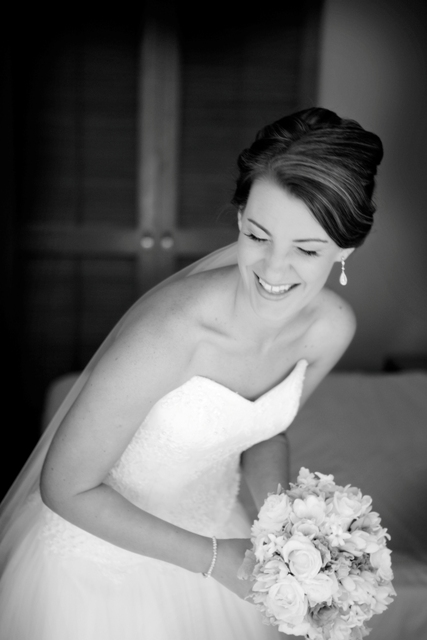 "I had both mine and James' mums come with me to choose the wedding dress. I had Mum getting ready with us girls on the day, she looked beautiful with her hair and makeup all done."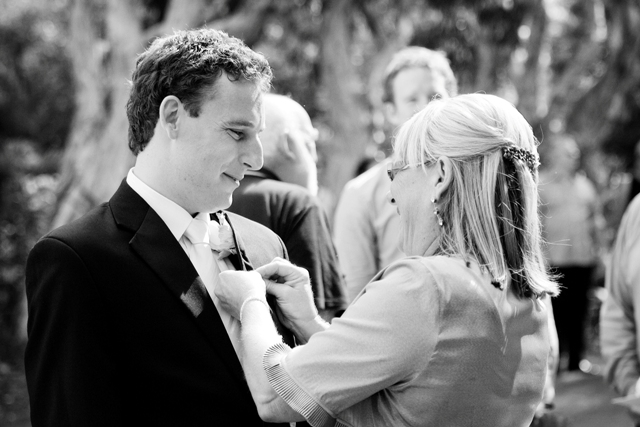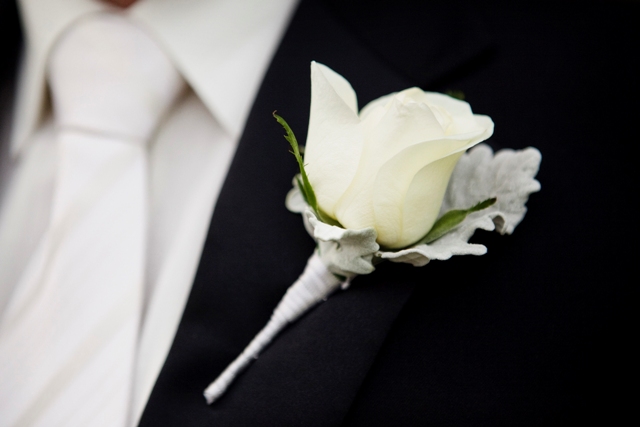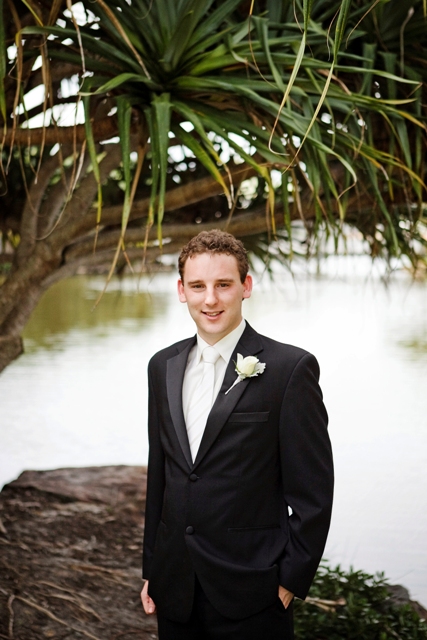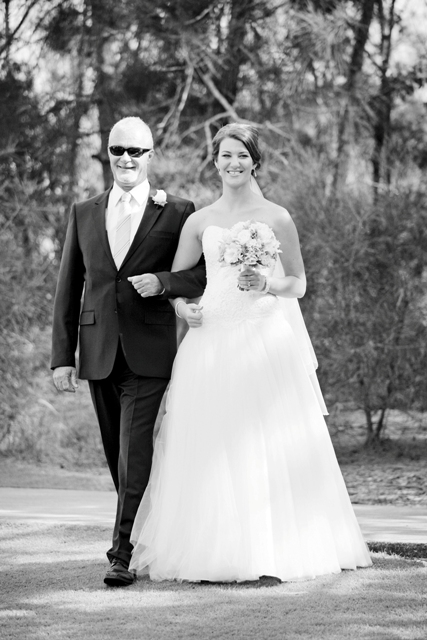 "Dad of course walked me down the aisle. On the day my brother and one of my best friends did prayers of the faithful at the wedding ceremony, we had an uncle do a reading at our wedding ceremony and our MC was James' uncle."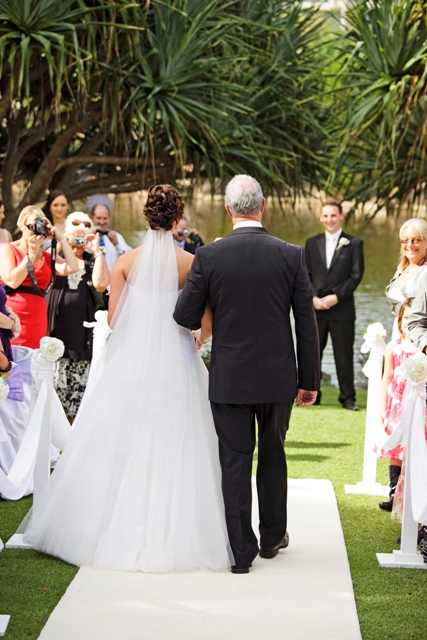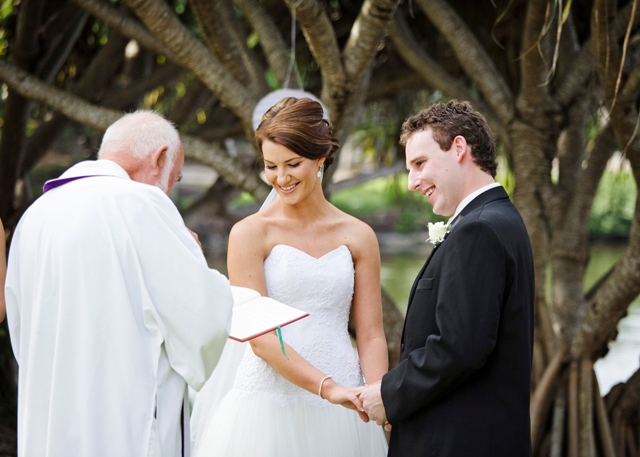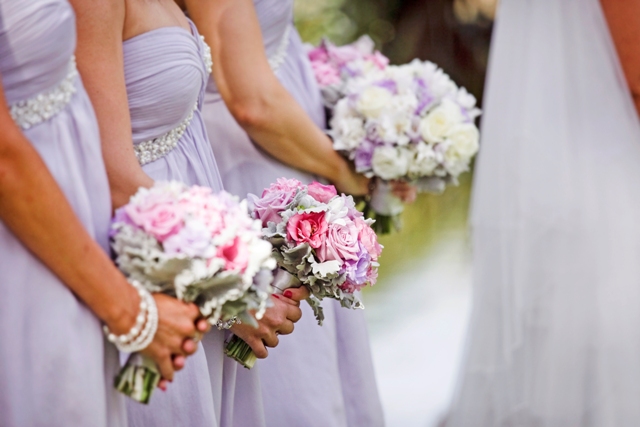 "Our theme was based around the bridemaids dresses, as I wanted everything to tie in and that was the starting point. I was very open with my bridesmaids in choosing dresses that they felt comfortable in."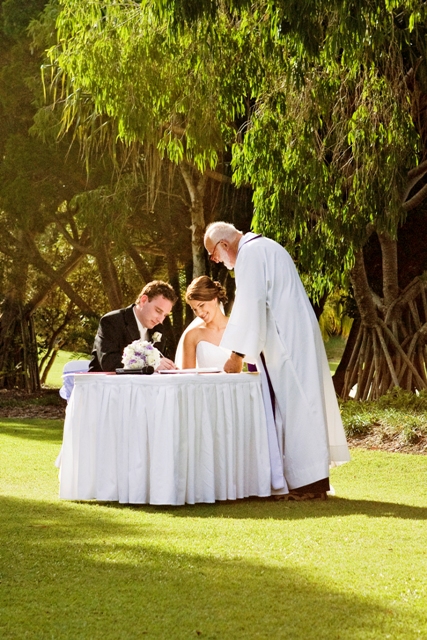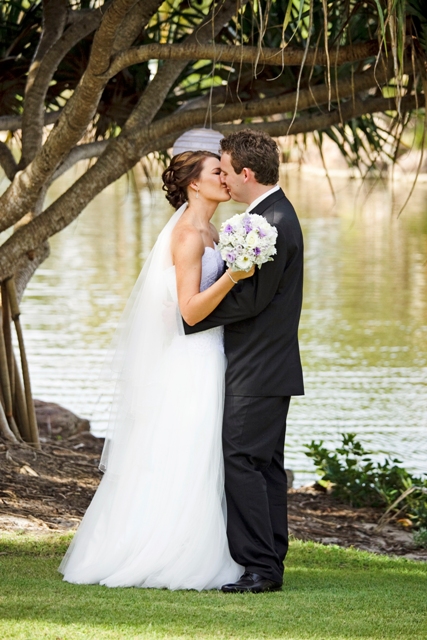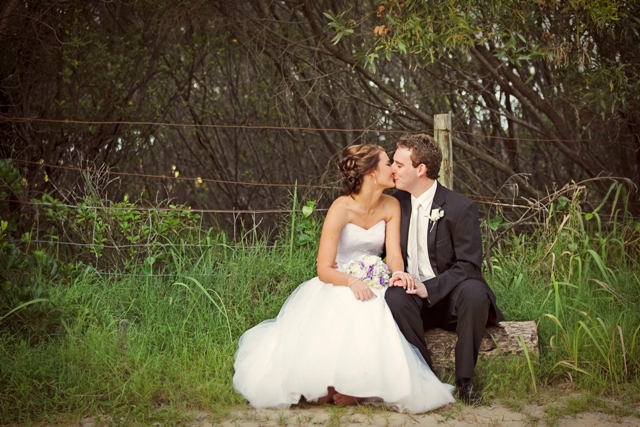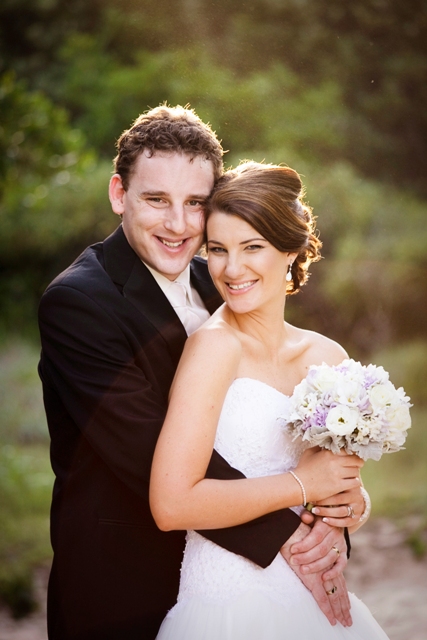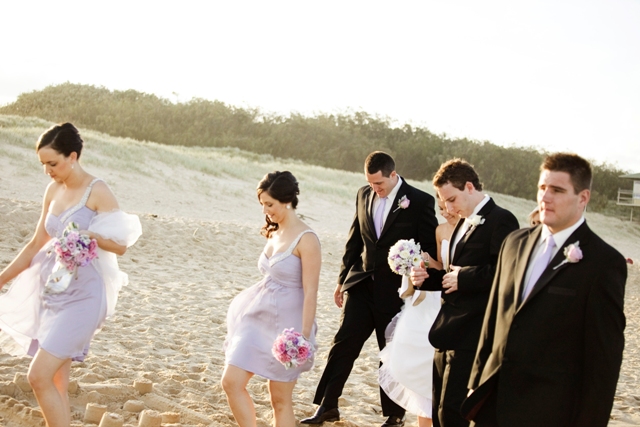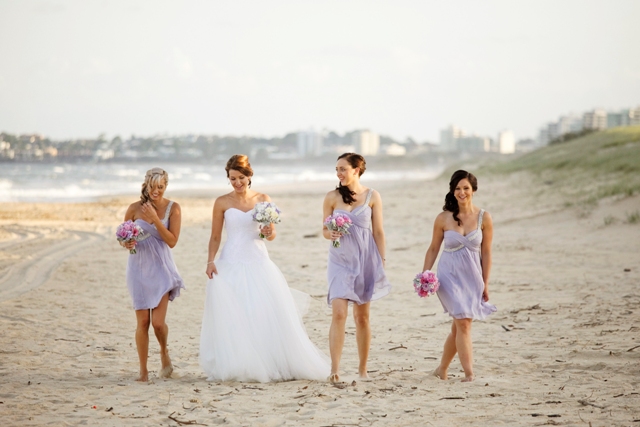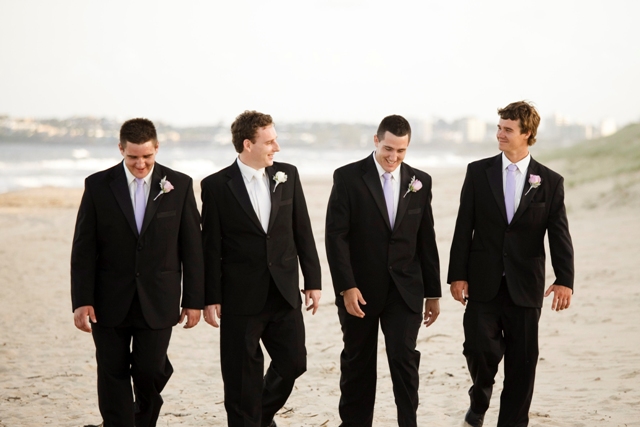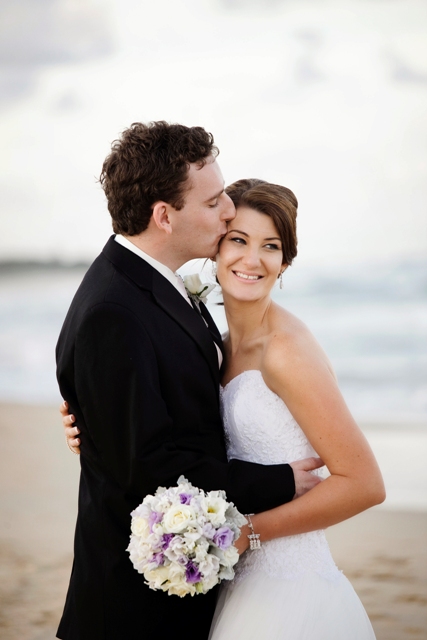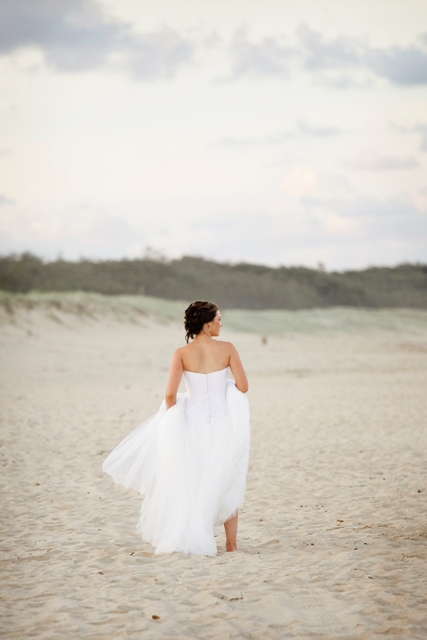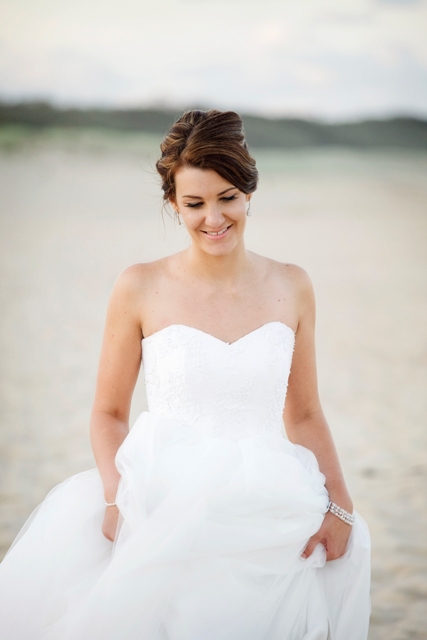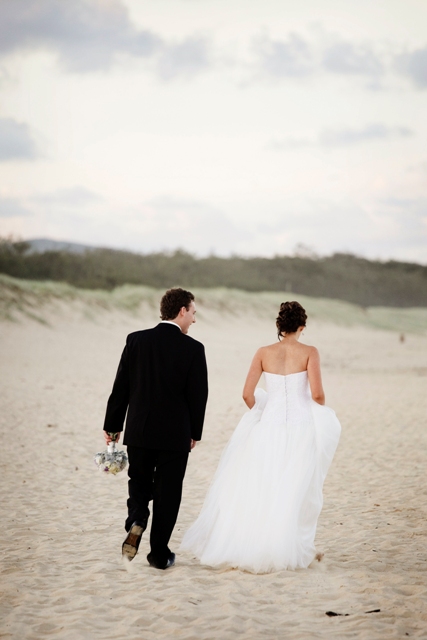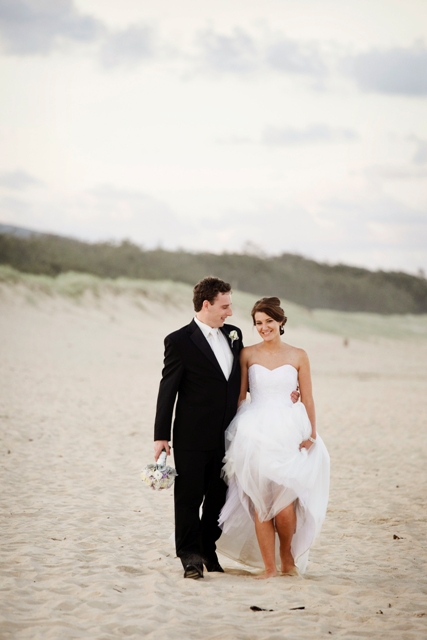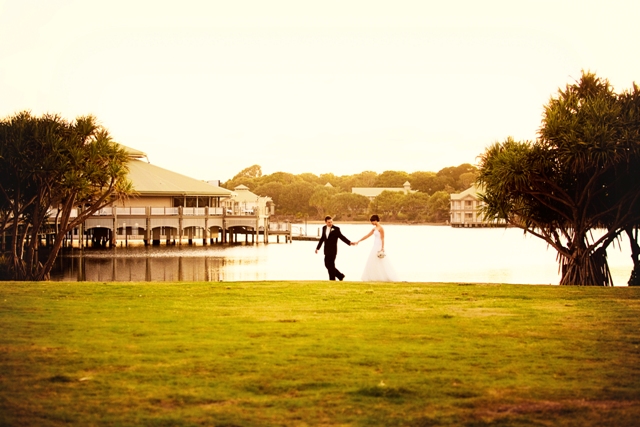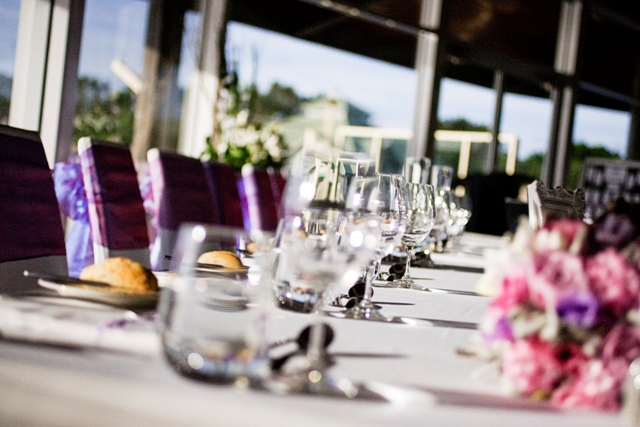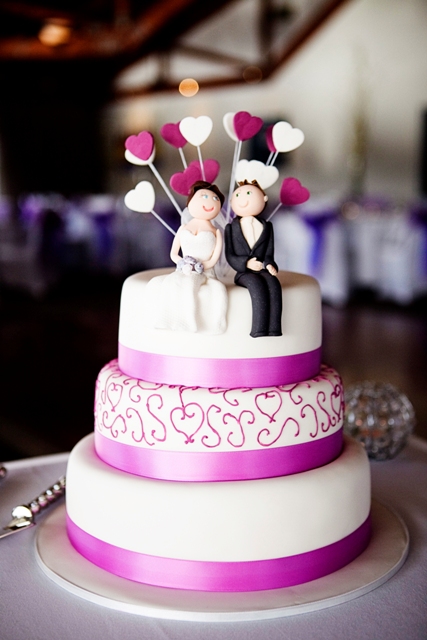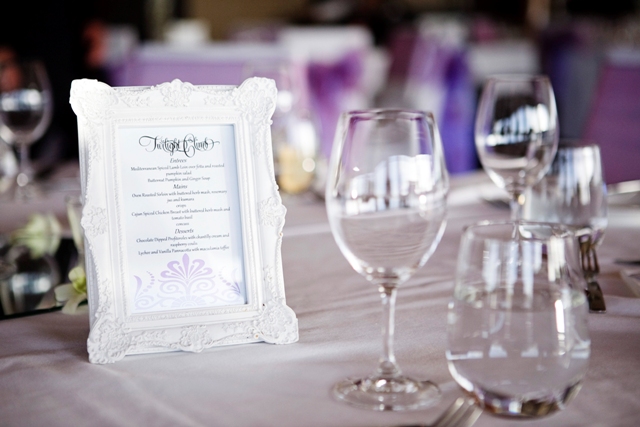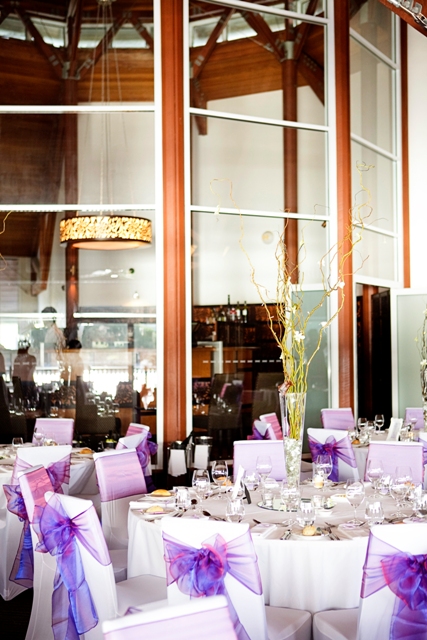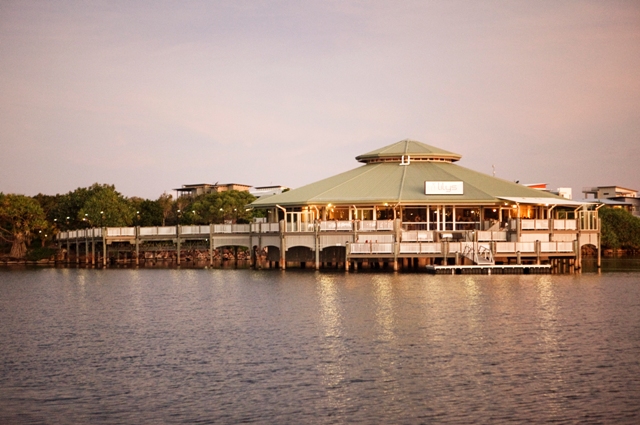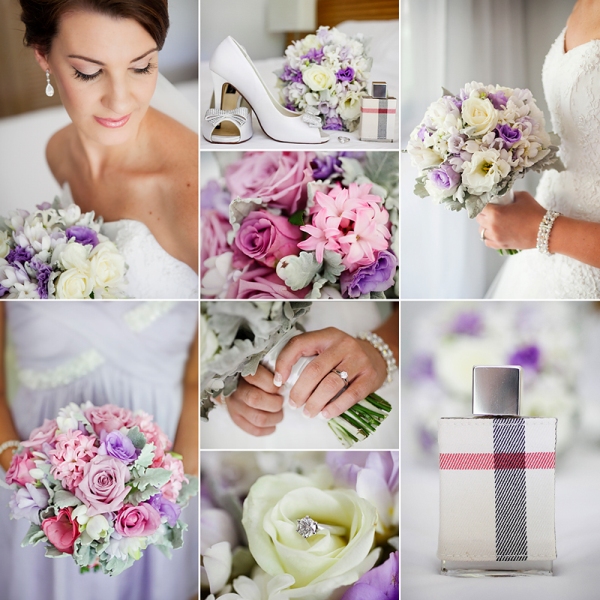 Alyssa and James' Wedding Secrets Revealed
Biggest splurge: The reception food and drinks
Best money-saver: DIY invitations
Bridal gown: 'Alyce' by Wendy Makin
Accessories: Alyssa's earrings were a christmas gift from James, the bracelets & veil were Wendy Makin
Shoes: Keara Hamilton shoes from Suna Shoes
Bridesmaid dresses: Forever New
Bridesmaids' accessories: The bridesmaids wore their own jewellery, and Alyssa bought them hairclips and earrings from Butterfly Silver.
Groom's suit and shoes: Suits hired from Haigh's Mensland in Nambour, shoes from Mathers.
Groomsmens' suits and shoes: Suits hired from Haigh's Mensland in Nambour, the guys wore their own shoes.
DIY: Invitations made with supplies from Monograms Fine Papers
Number of guests: 150
Total cost of wedding: Approx $35,000, paid for by the couple at 50%, and each set of parents contributed 25% each towards the cost.
The Hand-picked Team That Made It All Happen
Photographer: Jennifer Oliphant
Florist: Bella Flora
Caterer: Lily's On The Lagoon, Novotel Twin Waters Resort
Cake: Wendy Beropsi at Sweet Creations
Transport: The golf buggies at Novotel Twin Waters Resort
Makeup Artist/Hair Stylist: Emily Glasson
Decorators: Beedazzled Events
Entertainment: DJ, Moby Disc
Stationery Supplier: DIY with supplies from Monograms Fine Papers
Officiary: Father Dan Grundy