Quirky Hen's Tea Party
16th October 2012
"Of all the silly nonsense, this is the stupidest tea party I've ever been to!" – said no one ever, who went to a quirky Hen's Tea Party at Montville Lake Terrace! It was of course Alice In Wonderland who uttered this famous line, and really, who can blame her? Hares, strangely large hats, riddles, things upside down…
Moving on. The quirks at this particular tea party come in the form of fabulous hair piece accessories, whimsical fashion and a funky mint green skull centrepiece. No, I'm not kidding, and it actually works! Take a peek below at the amazing photos by Sunshine Coast hinterland photographer, Talitha of Artography. We adore the way Talitha captures the mood of her subjects and brings the setting to life. Take a look and see for yourself!
All the clever people who made this shoot happen are listed below the photos.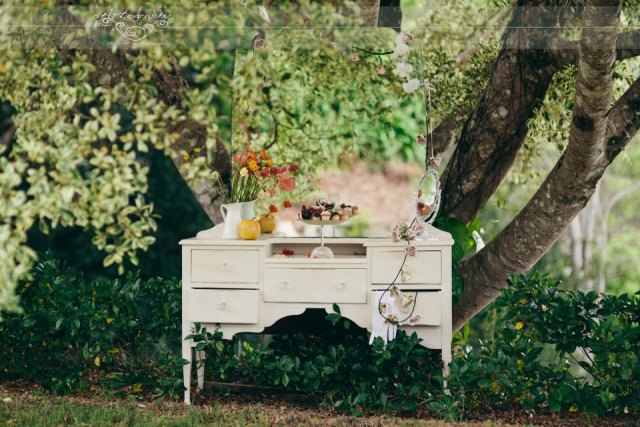 Secret garden, perfect for a picnic tea party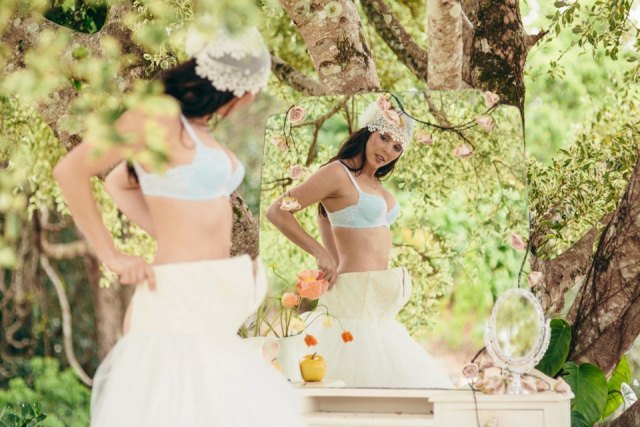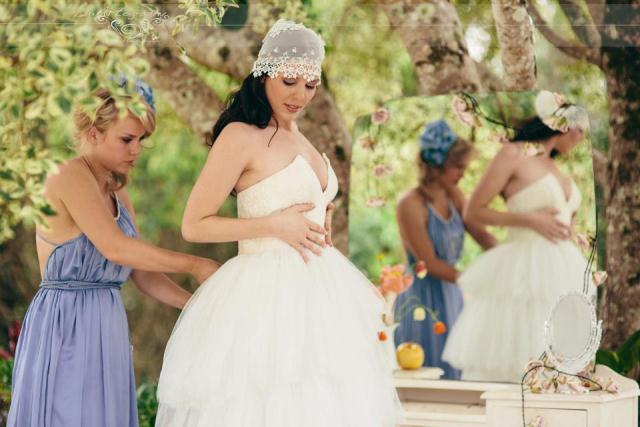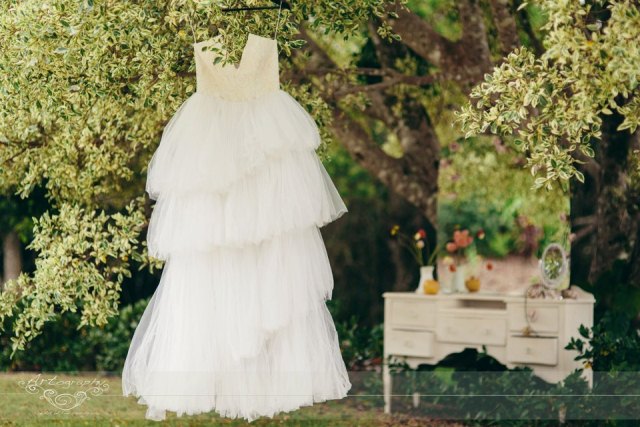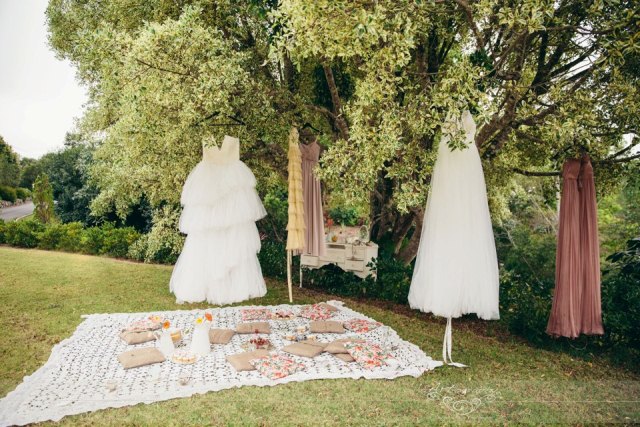 Lace picnic rug with cushions on the pretty grounds at Montville Lake Terrace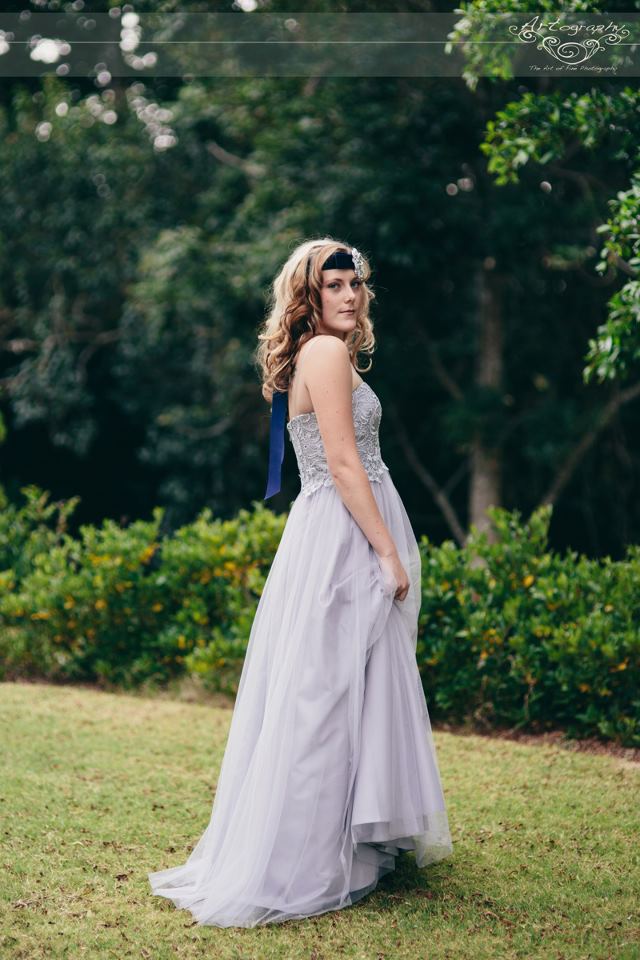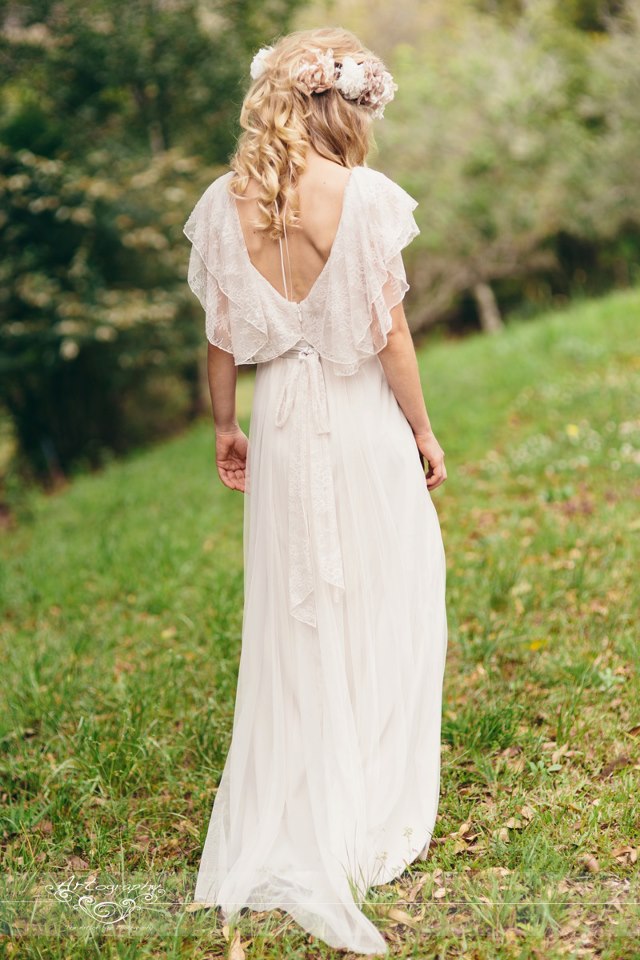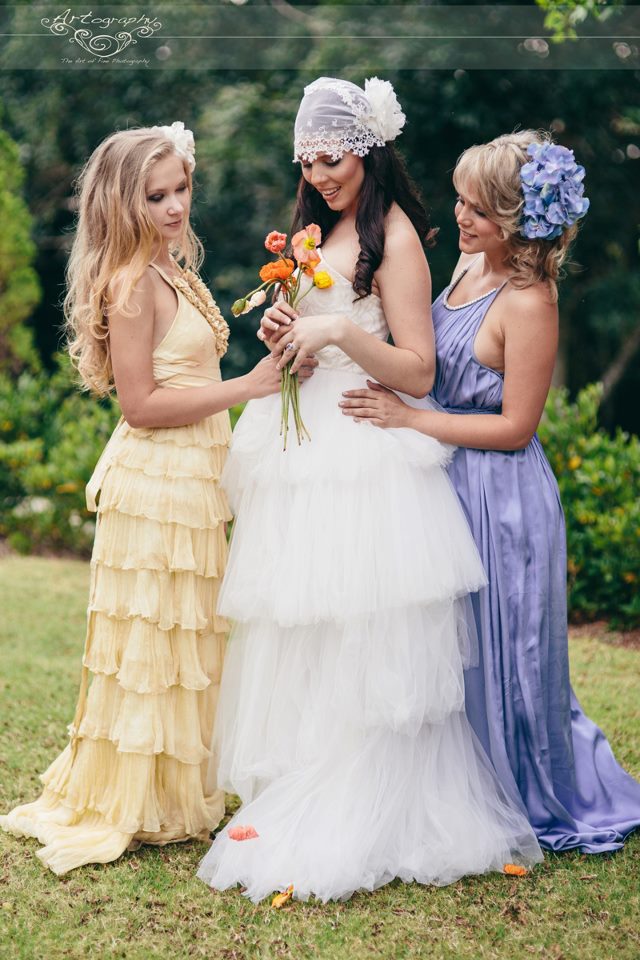 We adore these pretty dresses from Hoe` Boutque and Marilyn Crystelle Bridal, teamed with fabulous hair pieces by Shut the Front Door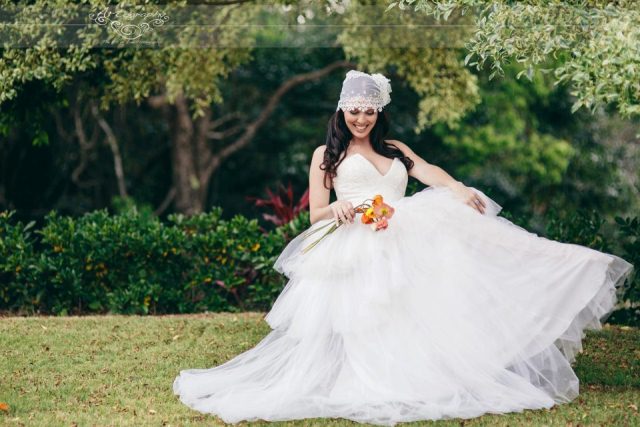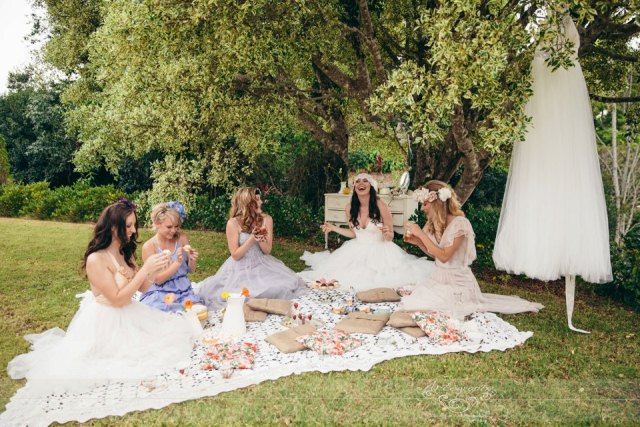 Tea parties are splendid fun for a Hen's party!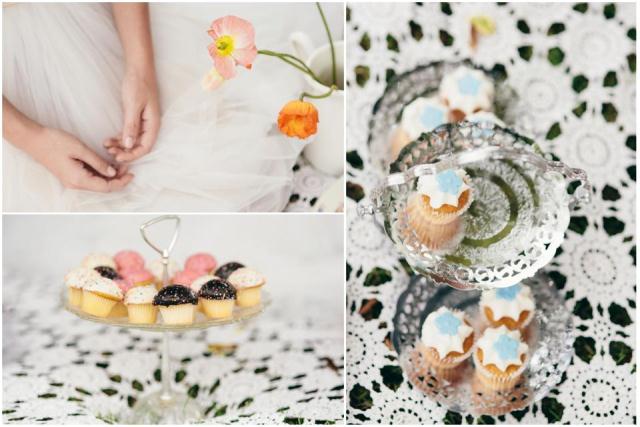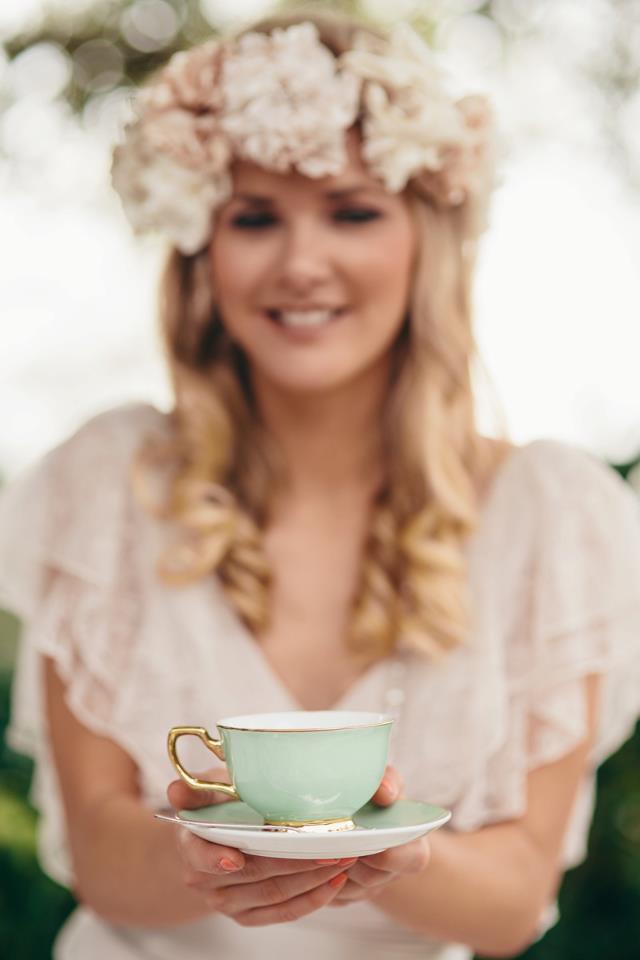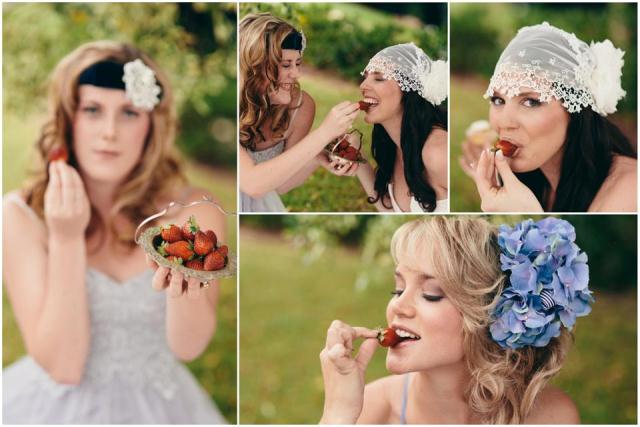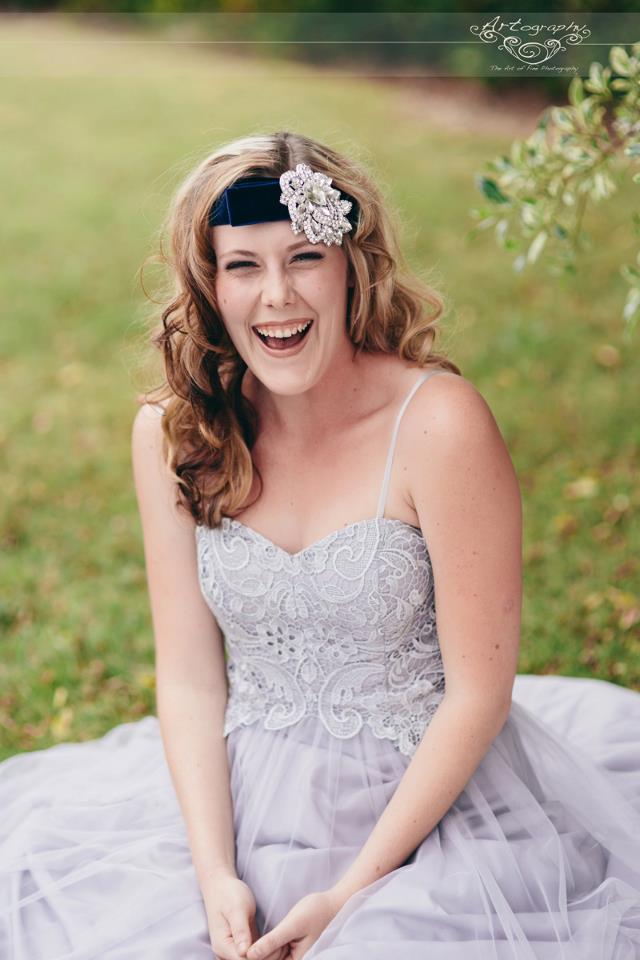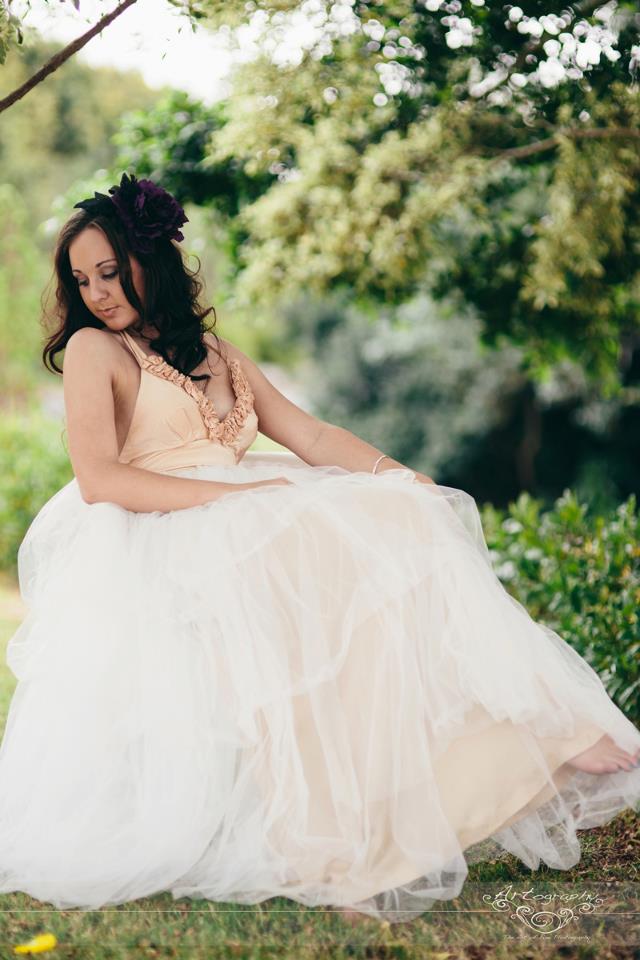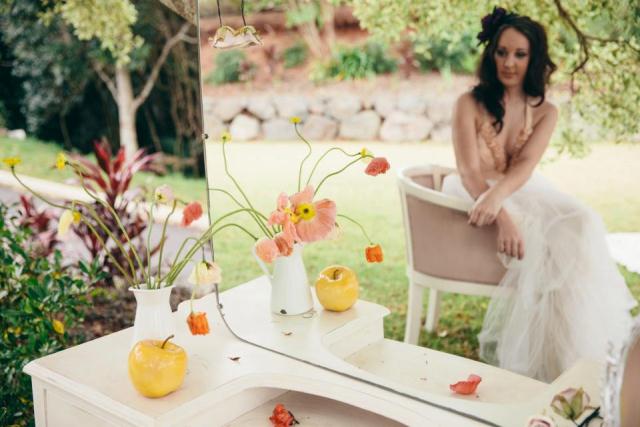 Indoor furntiture outdoors adds to the quirky fun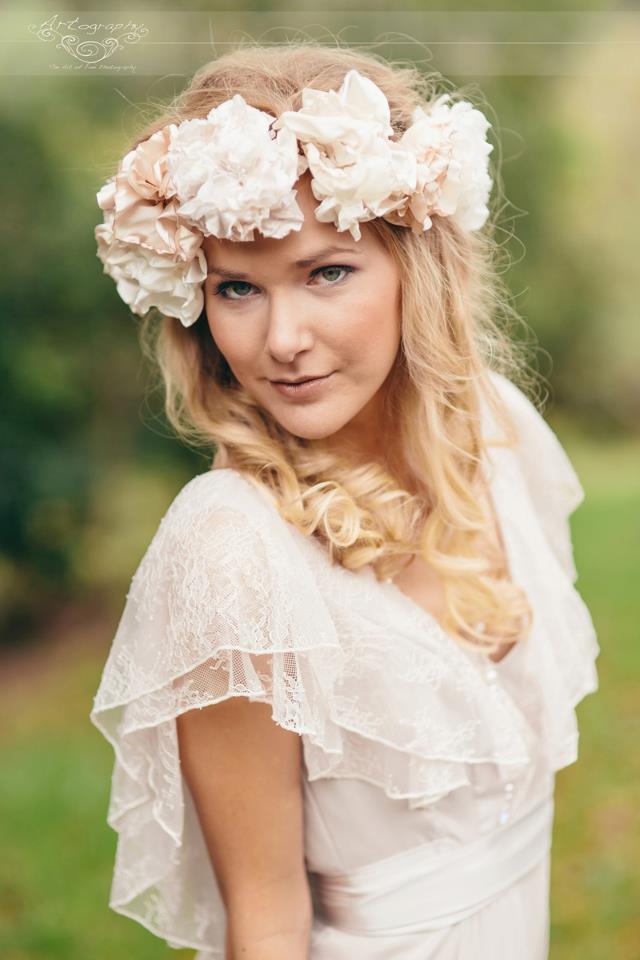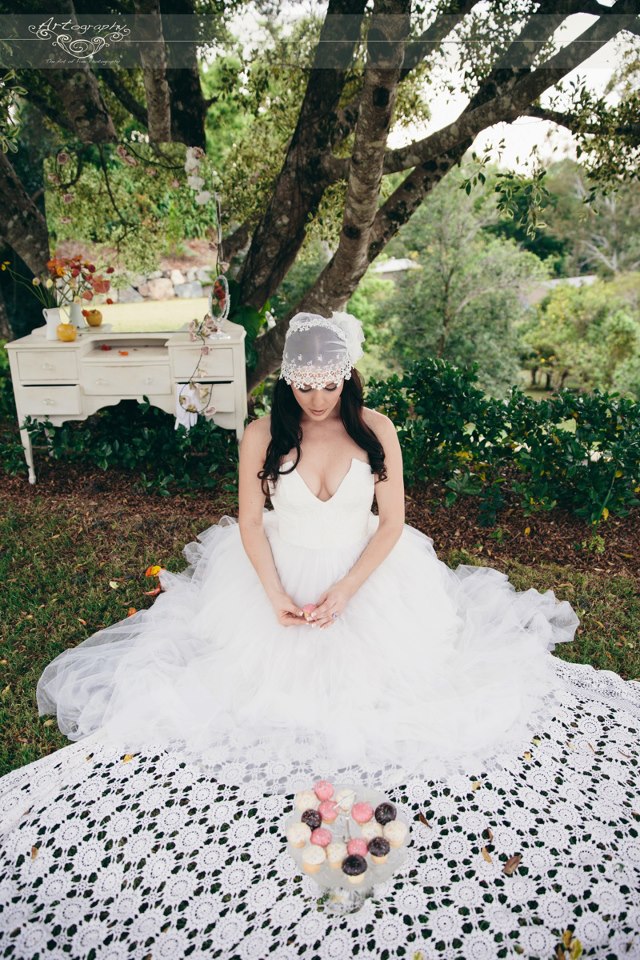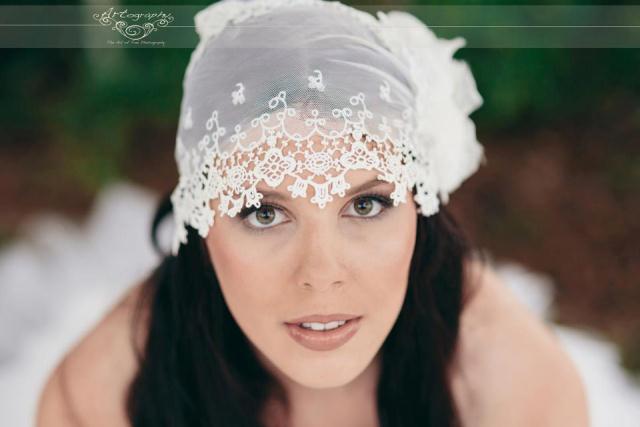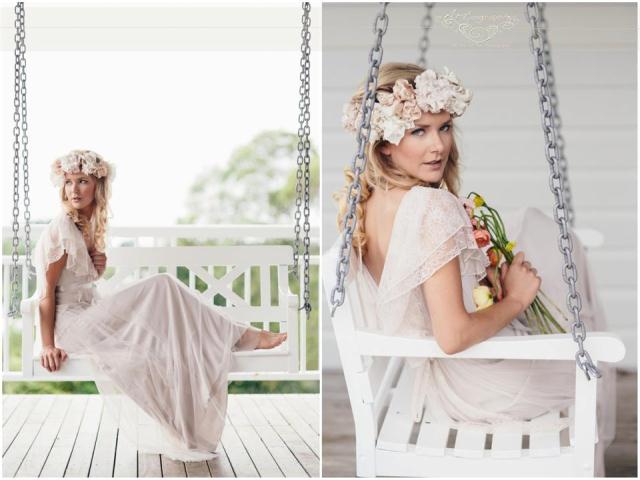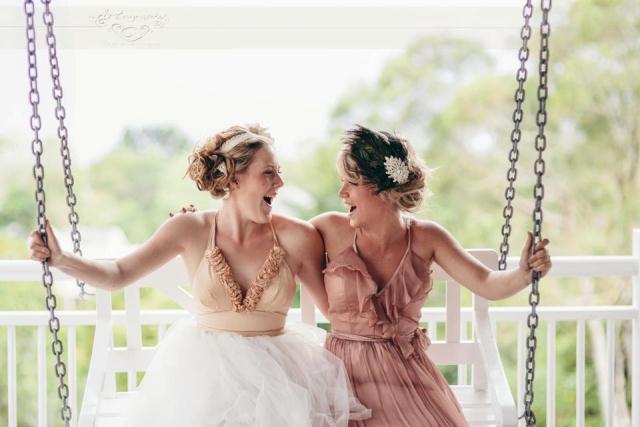 The porch of the house boasts a two-seater swing…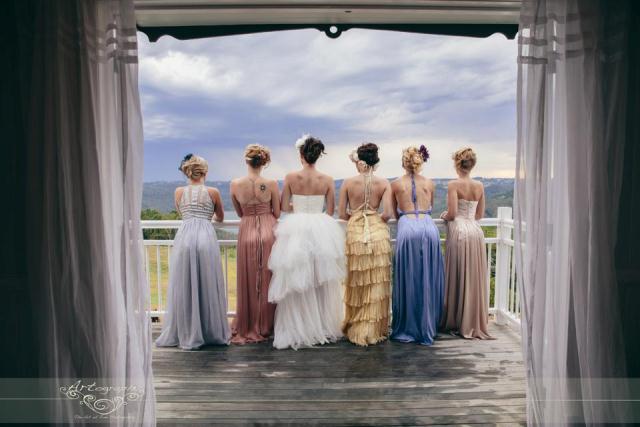 … and the most amazing view of the hinterland!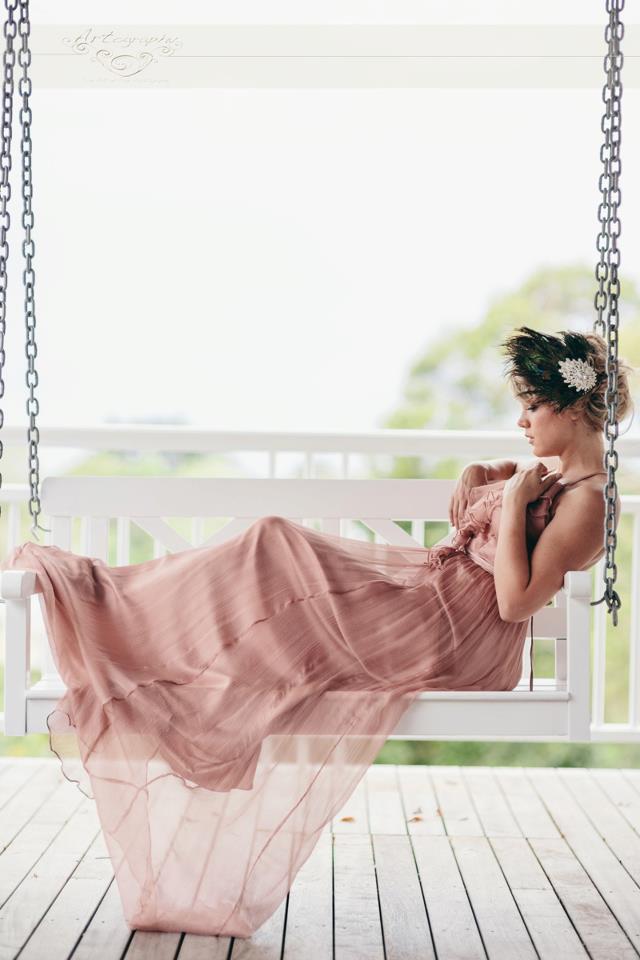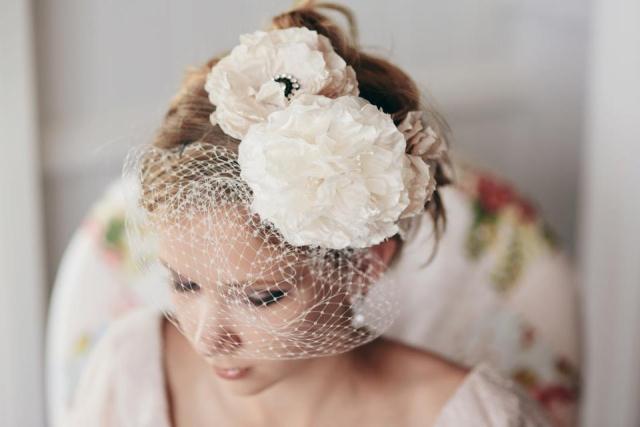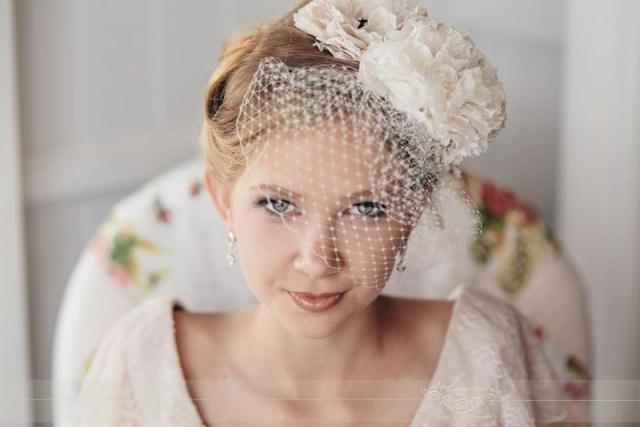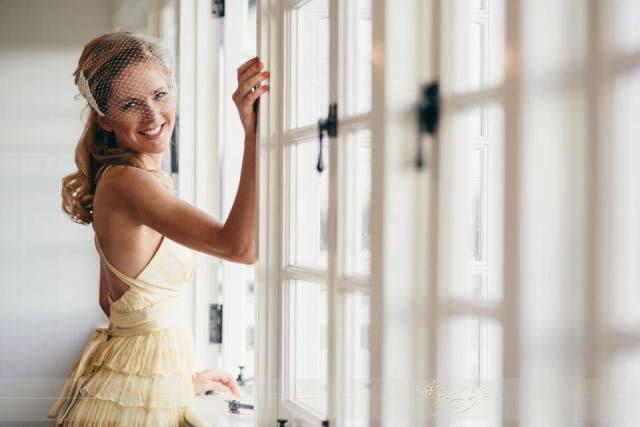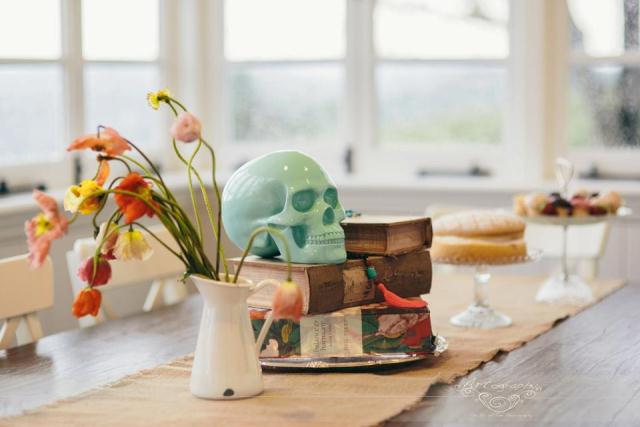 The mint-green skull in all his glory makes for a an inspired centrepiece, along with vintage books and droopy flowers. Who knew?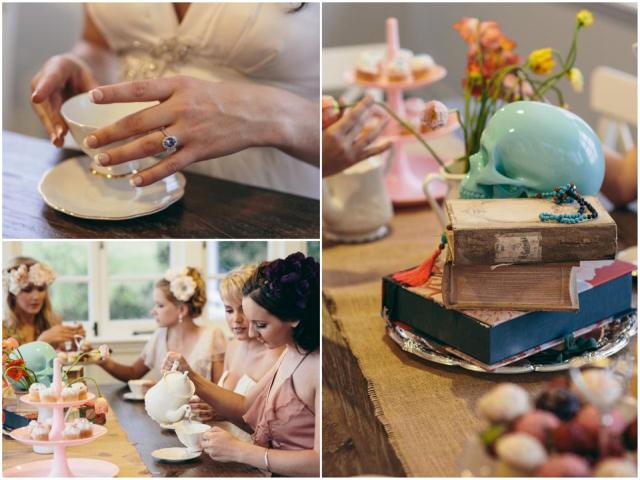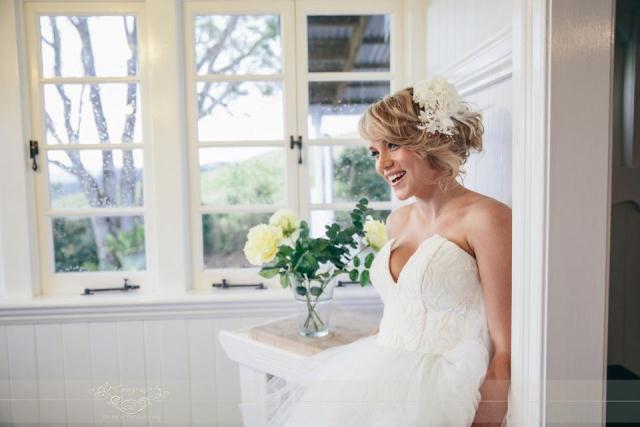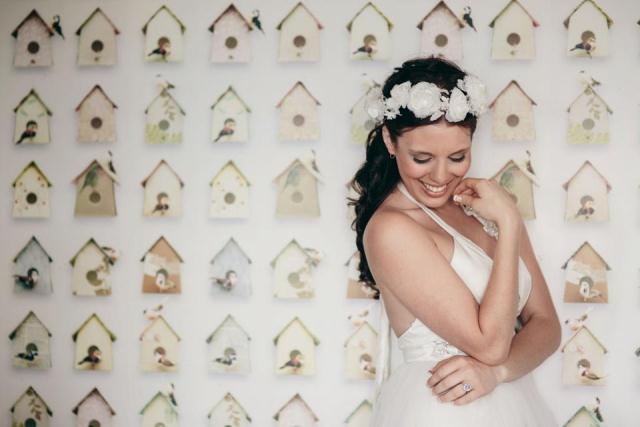 Montville Lake Terrace itself is impeccably furnished and decorated by its interior-designer owner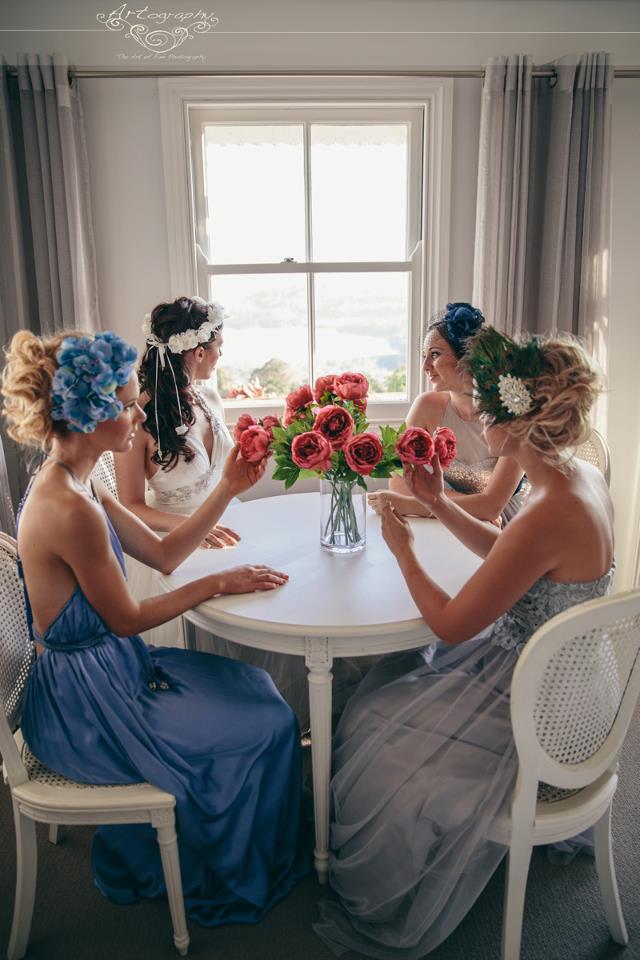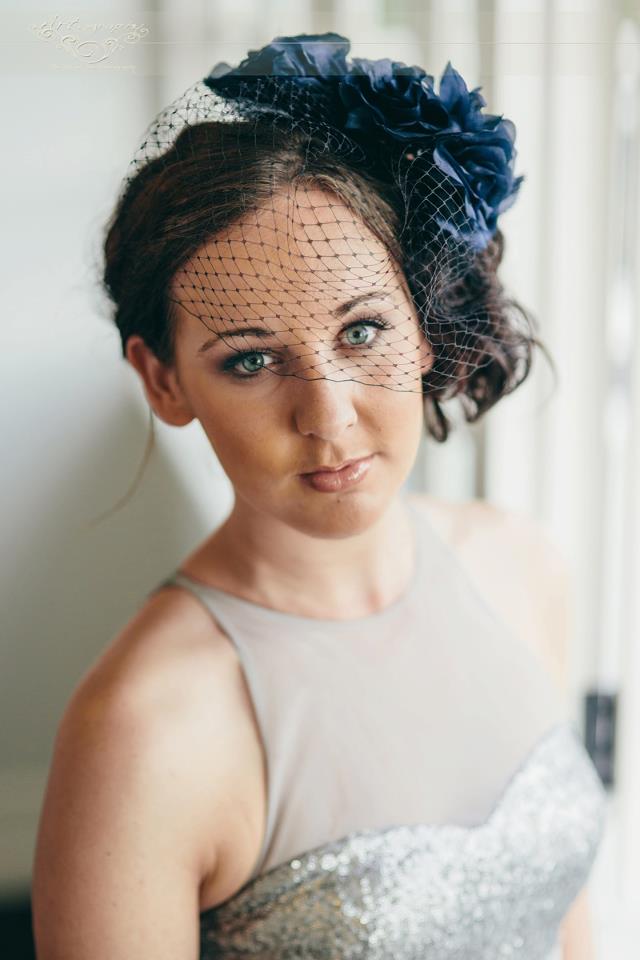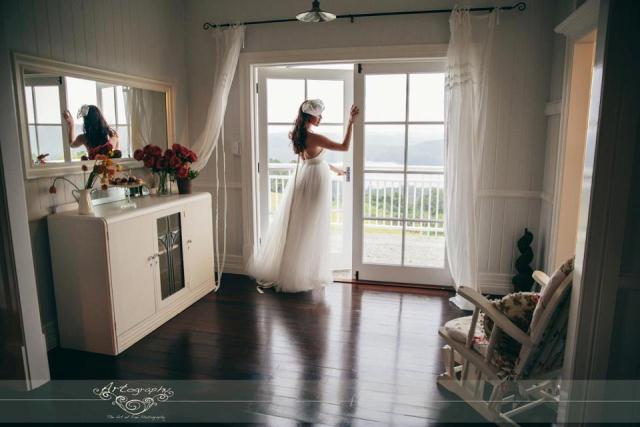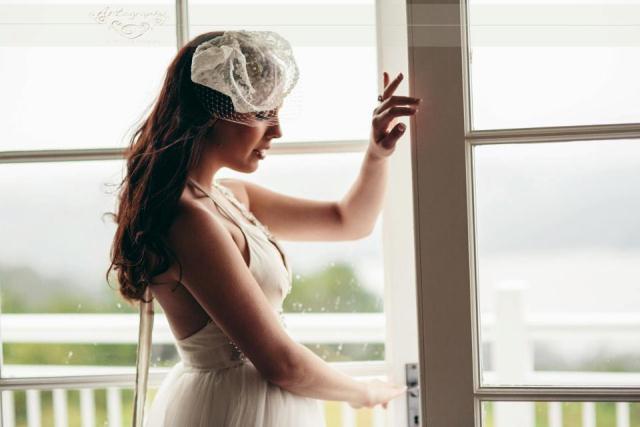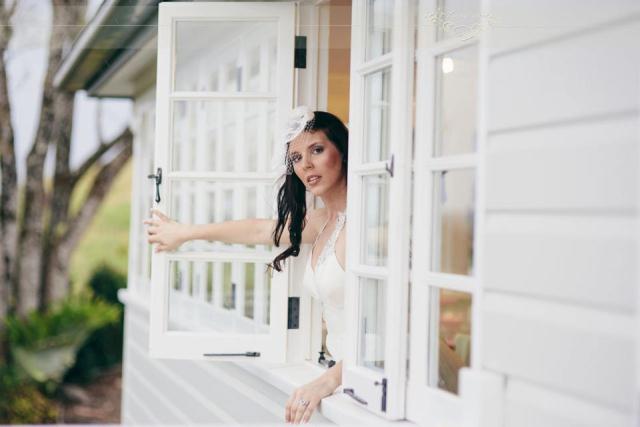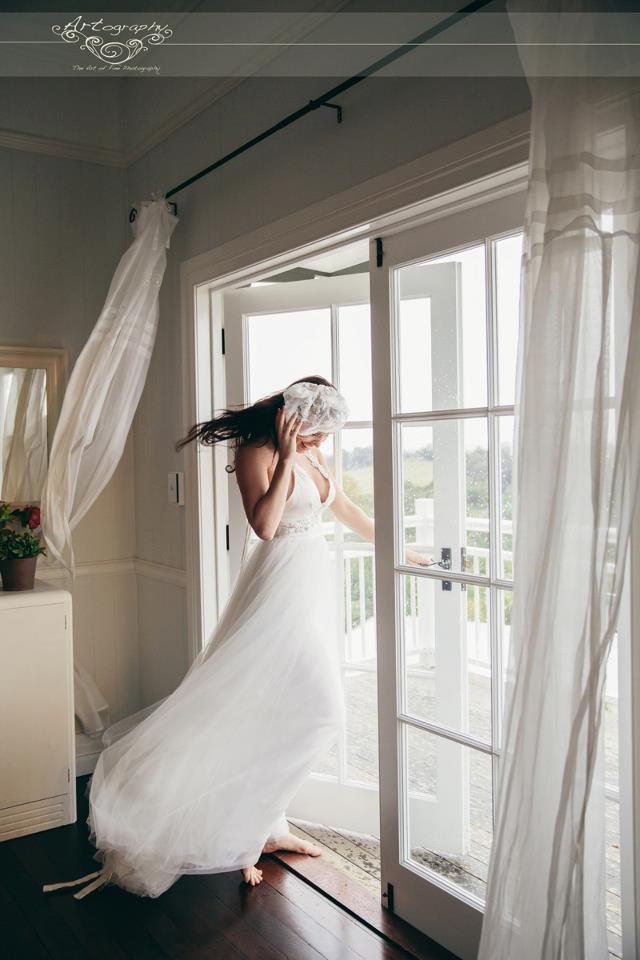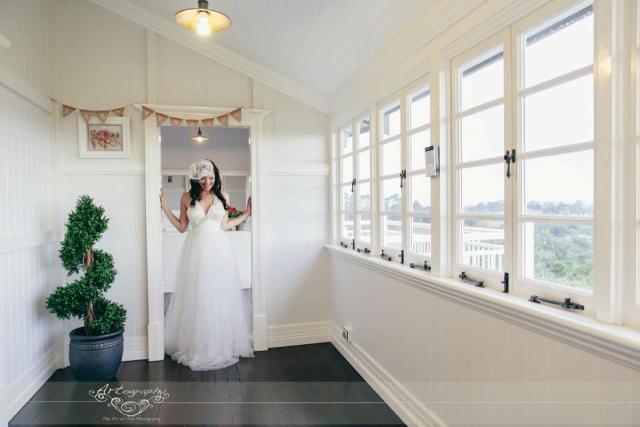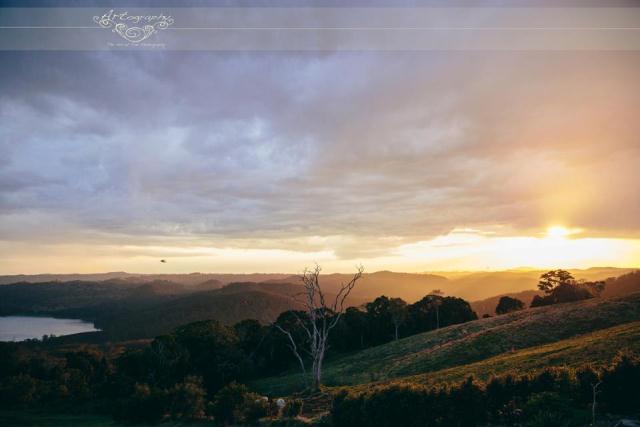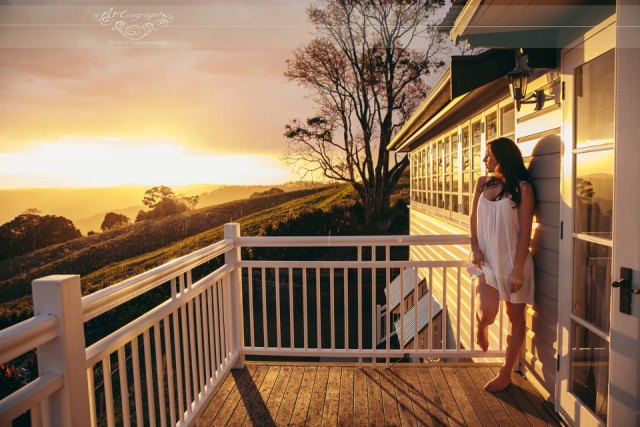 Montville Lake Terrace is the perfect place for a luxury Hen's weekend getaway or bridal shower, wedding night accomodation, a small intimate wedding, bridal party photos or even a private and relaxed honeymoon.
Location: Montville Lake Terrace
Photography: Artography
Dresses: Marilyn Crystelle Bridal & Hoe` Boutique
Accessories: Shut the Front Door
Styling: Style Le Aisle
Hair and Makeup: La Bella Brides