Real Wedding: Kylie & Ryan at Noosa Waterfront
20th August 2014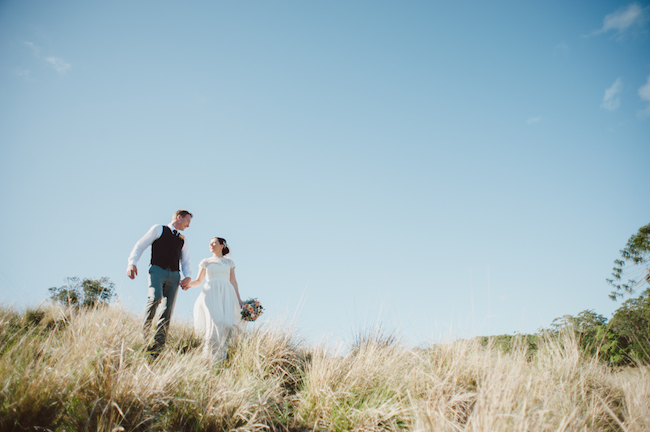 Ah, this wedding is like a breath of fresh air. It's swimming with sweetness, especially lots of involvement from family and friends. Kylie and Ryan's wedding ceremony was held at Ryan's grandparents' Sunshine Coast range property. Their 70 guests then joined them for a fine dining experience at Noosa Waterfront Restaurant & Bar.
We Are Twine captured the beauty and effortless elegance of this Noosa wedding day.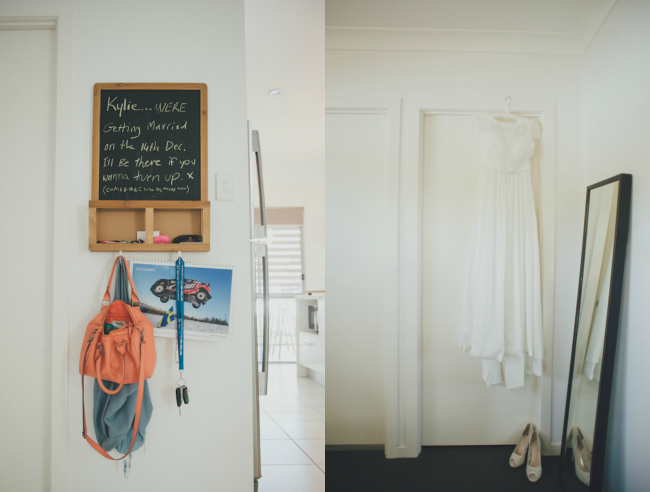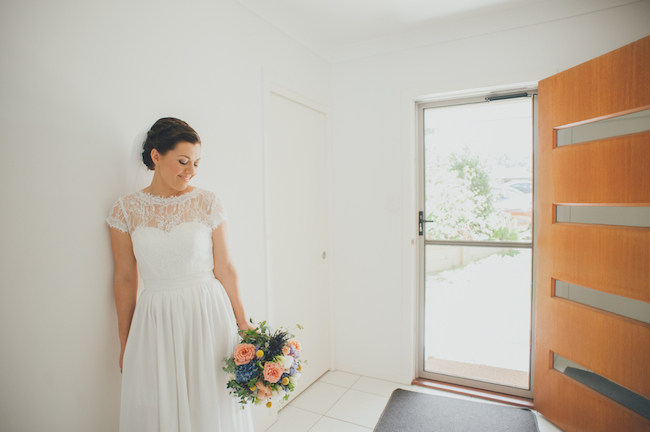 "I didn't really have a theme in mind straight away. After doing some research (mostly with The Bride's Tree), and working with what I had at Ryan's grandmother's, the theme just developed from them. I think we ended up with Modern Vintage Country (if there is such a thing)."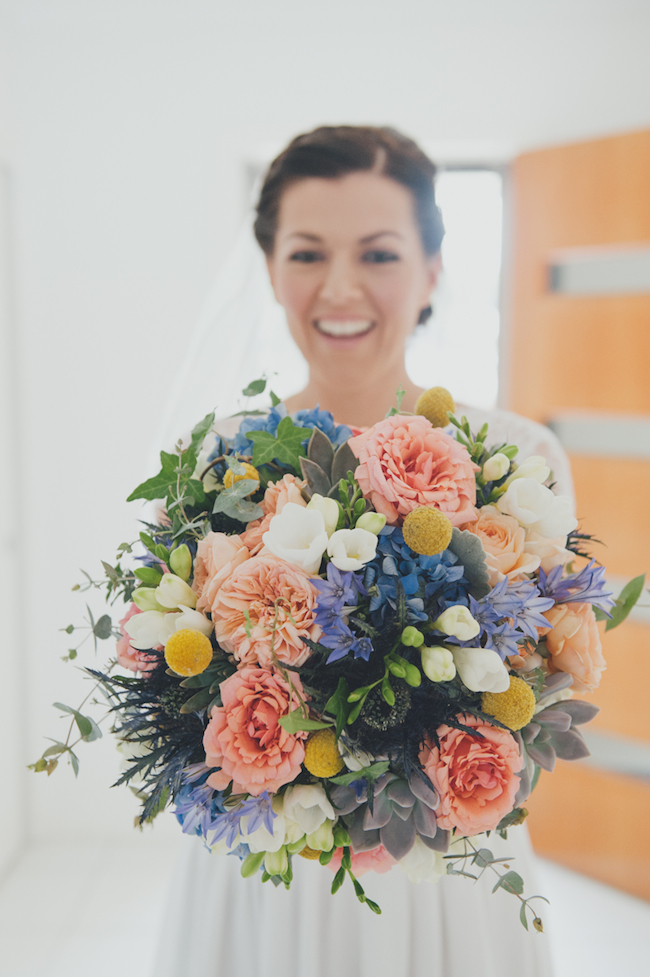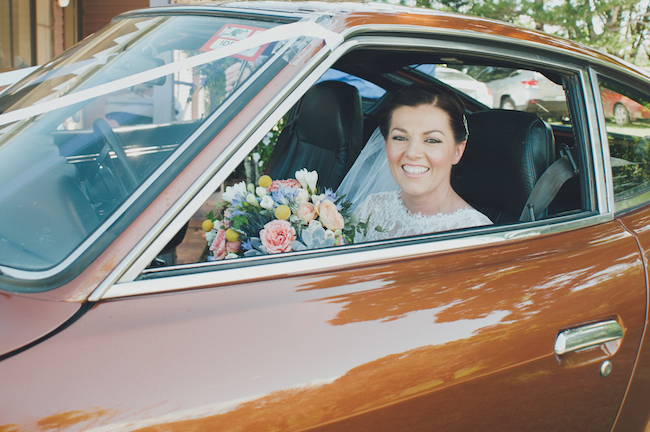 "One of my favourite things was that I arrived in my mums old Datsun 260z. My dad and brother had restored the car for the day, and then driven it up and back from Victoria, it was perfect arriving in mum's first car and Ryan and I loved driving up the highway in it after the ceremony!"
"As most of the guests had travelled from Melbourne, Sydney, Europe and the US, we wanted them to be able to stay somewhere lovely and enjoy their time away from home."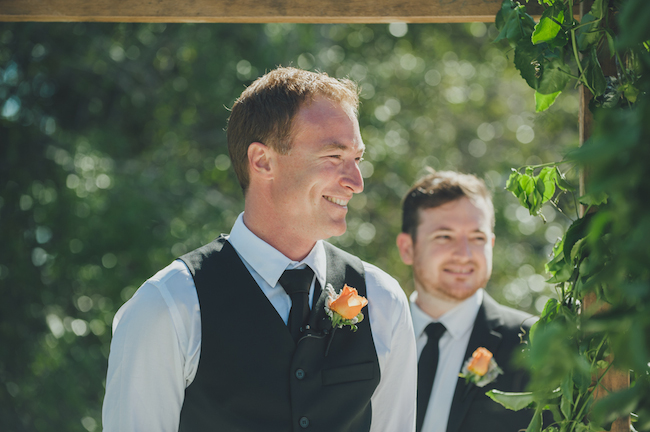 "We wanted to get married somewhere that was special to us, the whole family enjoys gathering at Ryan's grandparents house, and it is a place with fond memories for Ryan growing up, especially with his grandfather who has passed and was greatly missed on the day."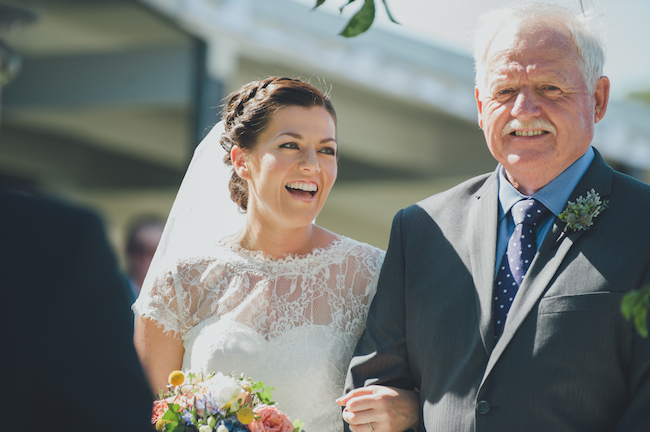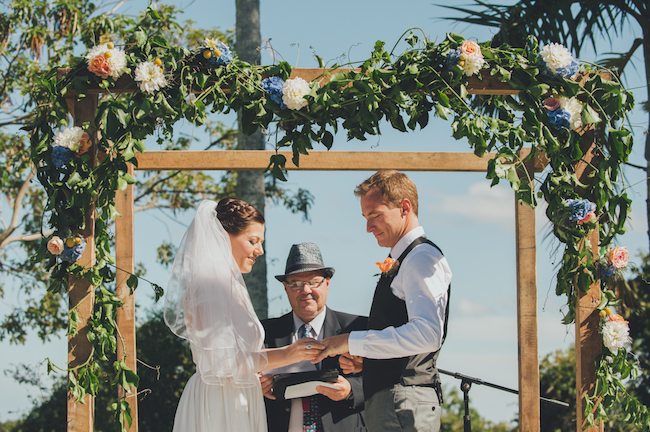 "I was a very relaxed bride, which was great, but I was maybe too relaxed. I left a little too much for the family to do without much instruction, to the point where, Ryan thought I wanted the signing table under the deck at the end of the isle because I had asked him to put it there when we were setting up, but I only told him to put it there because it was raining, and I just assumed everyone would know to put it beside the wedding arbour! So I think giving family some drawings of where I wanted everything would have helped a lot."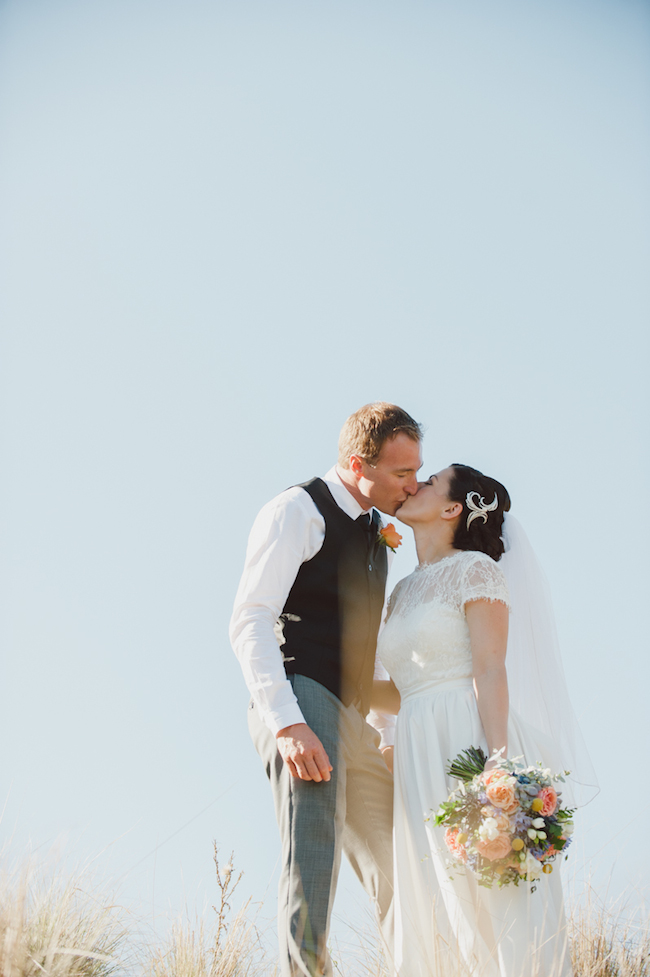 "We keep each other grounded and in line. We both can have big ideas and strong personalities, so we are there to keep the other level headed. We also both want the same things out of life, we're driven and want to make to most of what we can achieve together."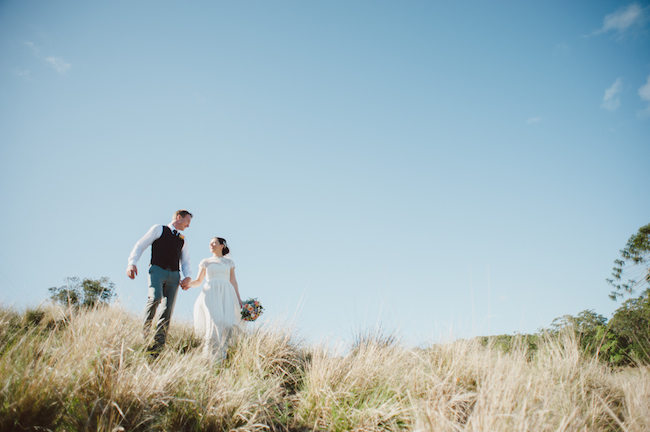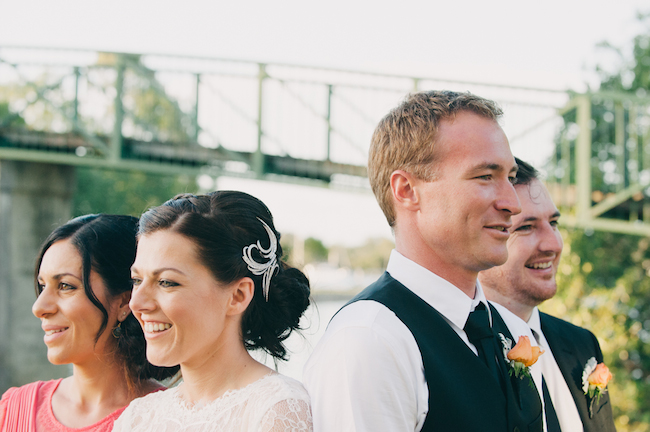 "I had my best friend Rebecca as my bridesmaid. Her and her partner travelled from San Diego for the wedding, which was really special for us. Ryan's best man was his cousin Brendan. Family is really important to Ryan and Brendan was his first 'partner in crime'."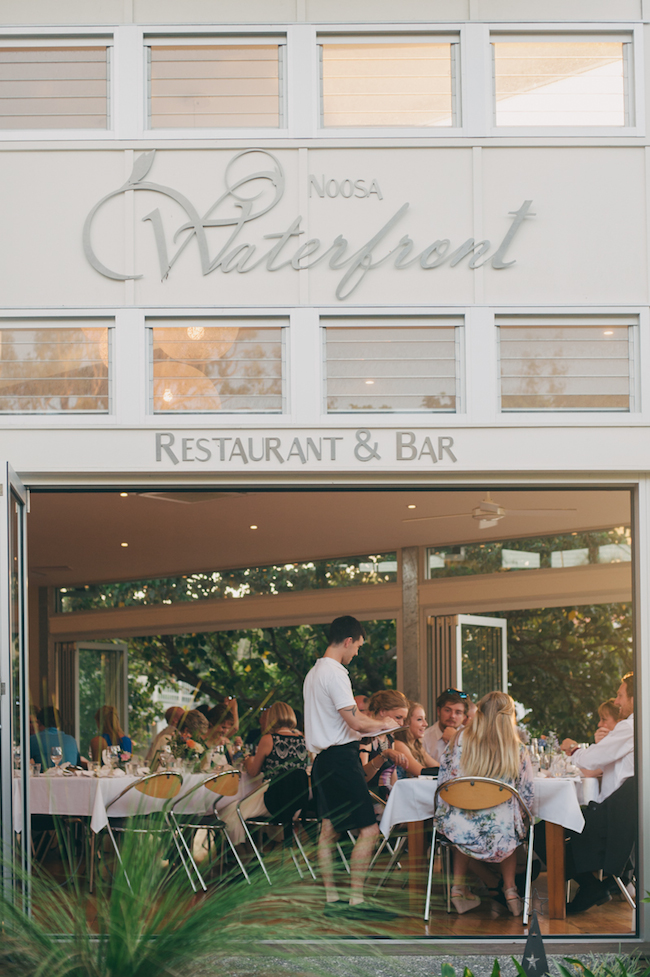 "Being from Melbourne it was important for me to have excellent food at my wedding, and we definitely had that!"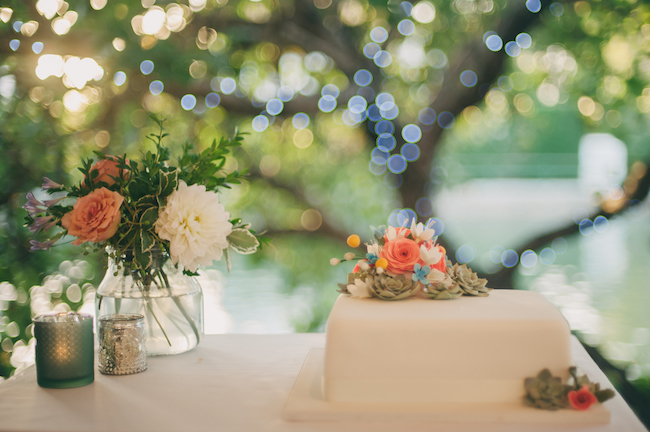 Wedding Secrets
Bridal gown: The Babushka Ballerina – Modified Josephine dress – $1800
Accessories: Borrowed hair clip from my sister in law that she wore at her wedding
Shoes: Zu – $80
Bridesmaid dresses: Bridesmaid's own
Groom's suit and shoes: Roger David $380
Groomsmens' suits and shoes: Groomsman's own suit and shoes
DIY: We had a lot of DIY at our ceremony; we made the arbour from some recycled timber and we hired or bought everything else. We made our own seating plan and seating cards. I also made my own invitations.
Number of guests: 70
Wedding budget: $25,000
A-List Vendors
Reception venue: Noosa Waterfront Restaurant & Bar
Videographer: Sunshine Coast Videography 
Florist: Willow Bud
Hair Stylist: Coastal Style Mobile Hairdressing
Photographer: We Are Twine / Ceremony Caterer: The Timber Hut, Sweetness Contained / Cake: Kylie's mum / Transport: Kylie's mum's Datsun 260z / Makeup Artist: Makeup 4 Brides / Rentals: Beautiful Weddings / Entertainment: Ayla Scanlon & Network DJs / Dance instruction: Ballroom Moves Sunshine Coast / Gift registry: Wishing well / Celebrant: Dave Vaughn / Wedding Night Accommodation: On the Beach, Noosa