Real Wedding: Teyha & Shaun in Maleny
30th November 2014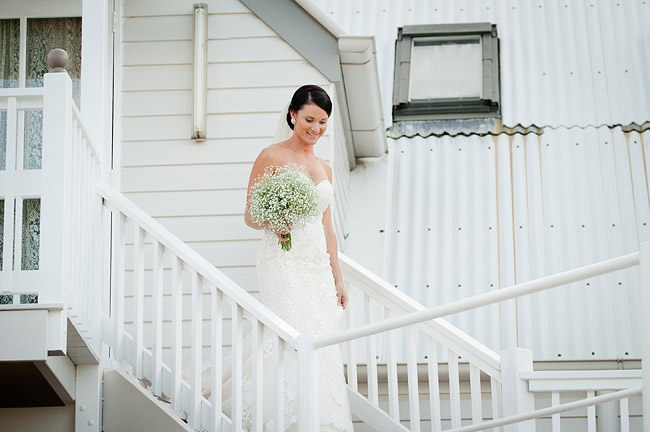 Teyha and Shaun's day was all about them, but with the comfort and enjoyment of their guests as topmost priority. The first decision they made to accommodate their 65 guests was to choose Maleny Manor as their venue, knowing this would mean no travelling between ceremony and reception locations, as the Manor has a perfectly positioned pavillion with stunning hinterland views, especially for the wedding ceremony. You gotta love that. 
We quite love the special ways the happy couple made the day their own. One such personal touch was to have a "first look" or "reveal" photo shoot prior to the wedding ceremony, allowing them a cheeky moment to themselves before becoming husband and wife. Another was including their children in the ceremony; an absolute must for Teyha and Shaun, so the two boys walked their mum down the aisle. Awww!
Terri Hanlon Photography was there to capture each and every wonderful moment in her own uniquely sweet style.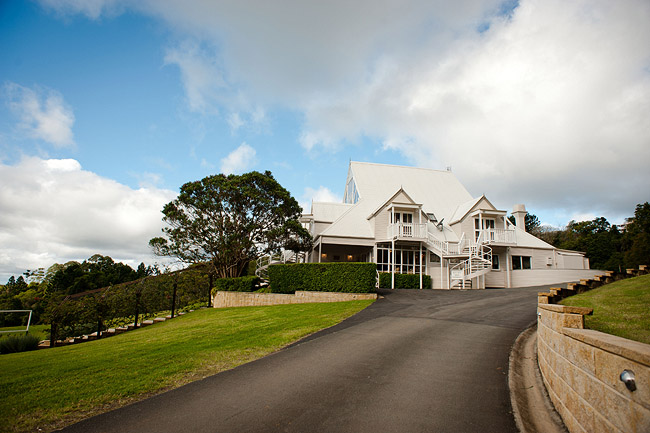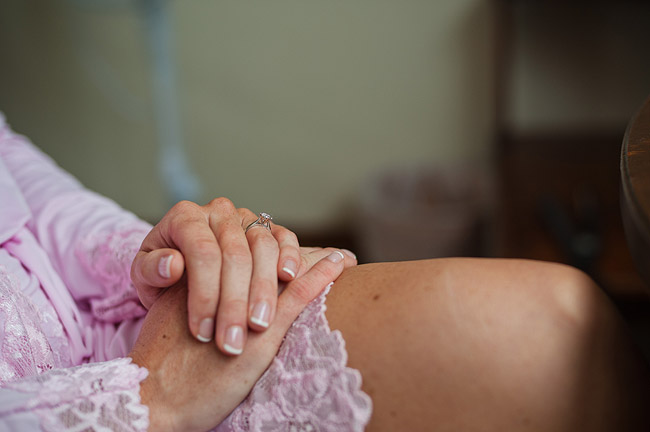 "I was working in a bar while at uni and Shaun would come in for knock off drinks with his brother. I hadn't met Shaun but he had noticed me. I got a phone call one day from my duty manager who said there was a cute guy who wanted to take me on a date. I got his number, called him a few weeks later and went on a one-way blind date. We never looked back."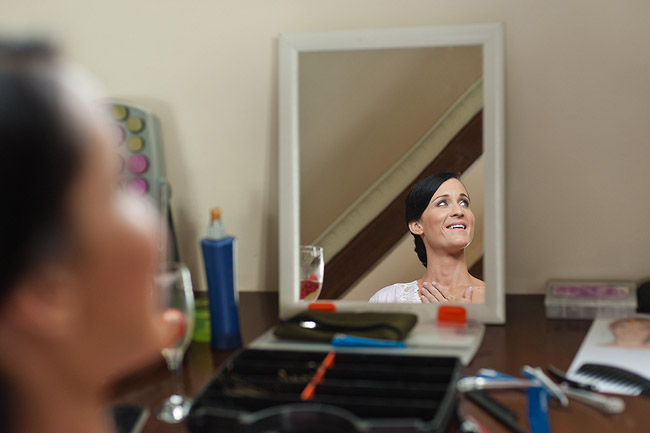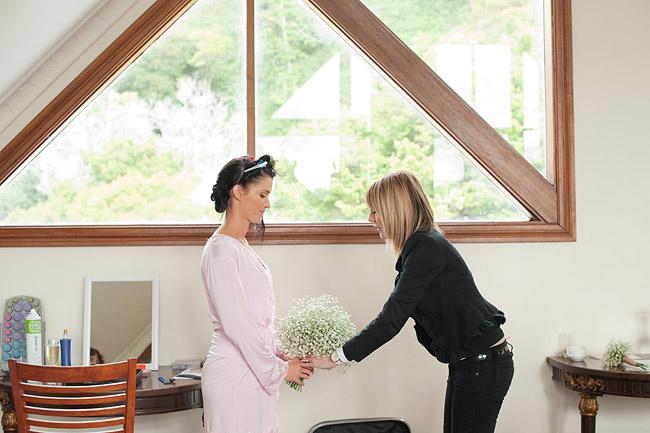 Bouquet  toting lessons from Terrianne of Mondo Floral Designs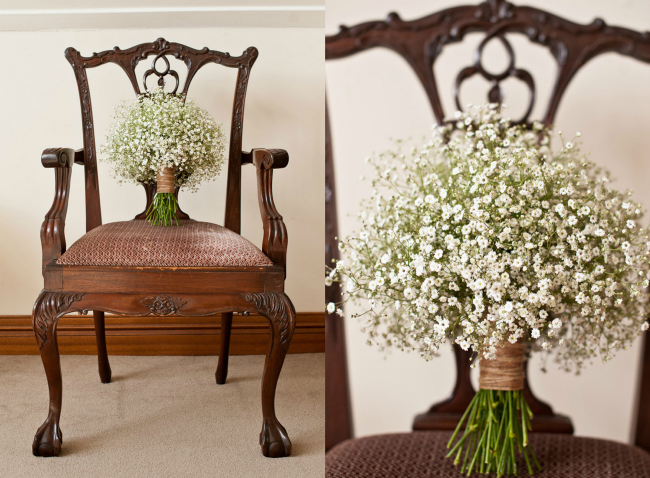 The prettiness astounds in this baby's breath bridal bouquet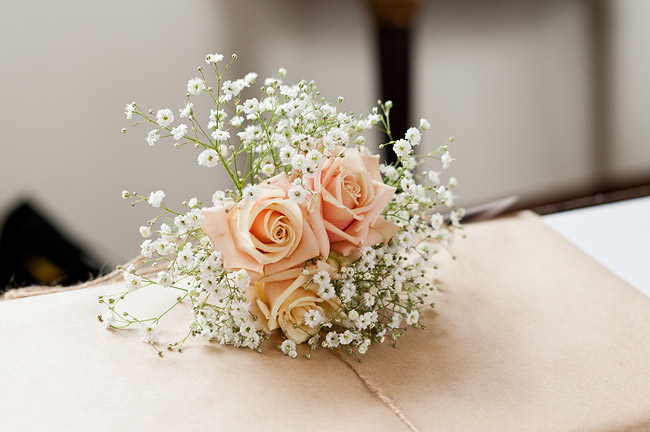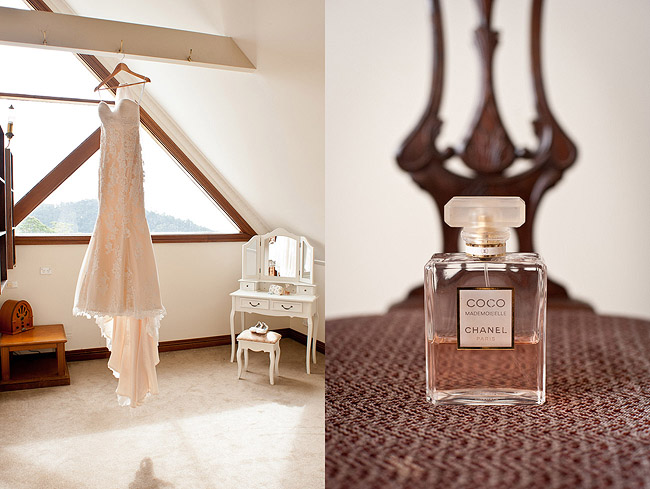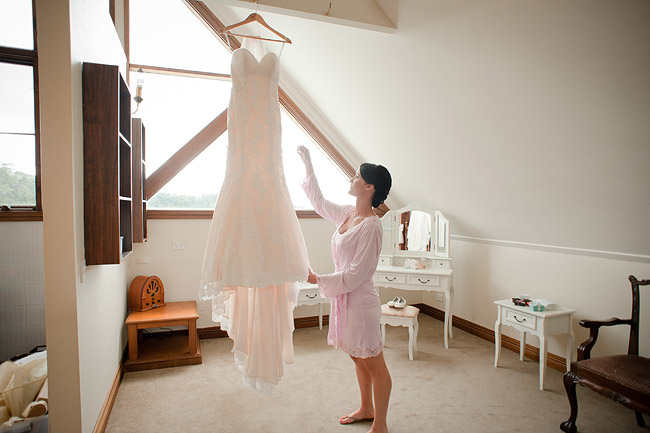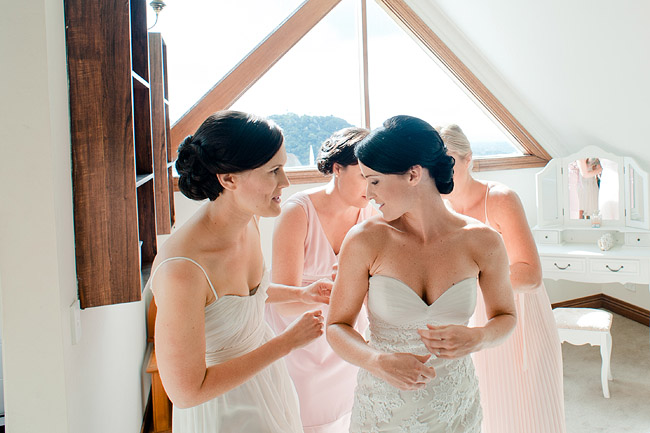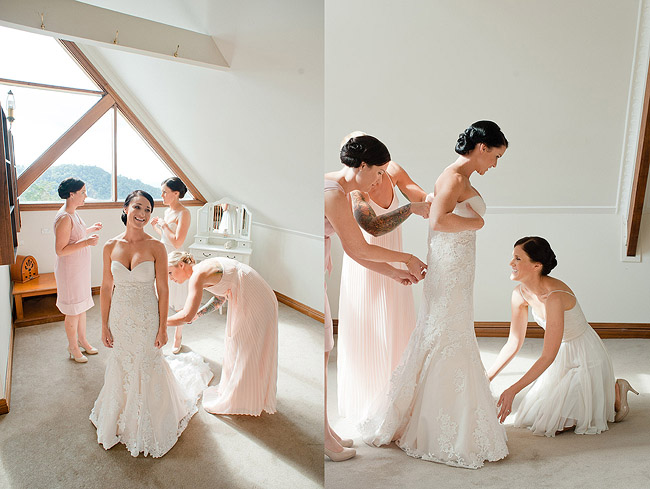 "My advice to other brides is to have your last dress fitting days before the wedding to factor in any last minute changes in weight. And, don't be afraid to wear flats!"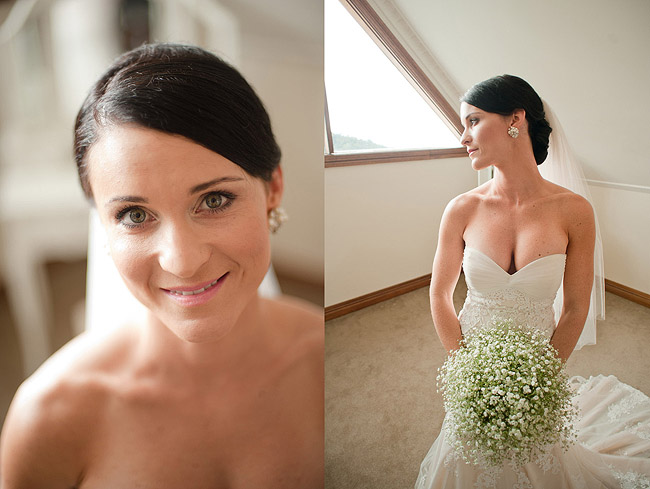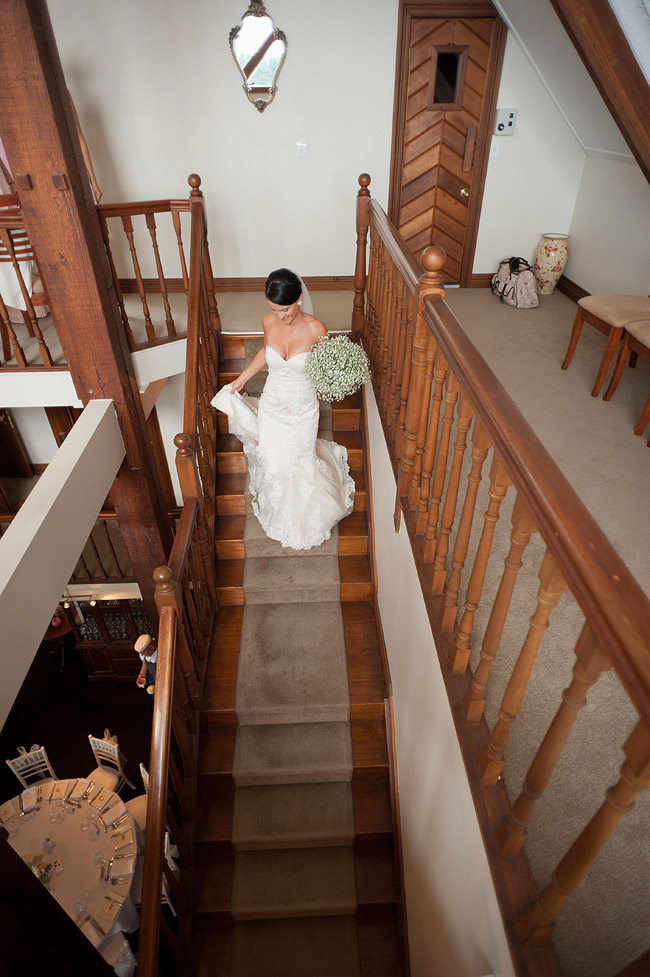 "We had a 'reveal' shoot before the ceremony to factor in winter's early sundown. It was such a special moment when our photographer placed us side-by-side, eyes closed holding hands on top of a mountain. We then opened our eyes to see each other in the most breath taking moment. It was special to have that moment all to ourselves."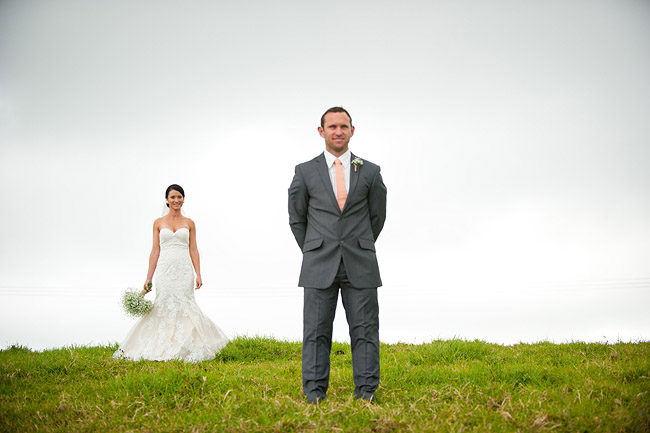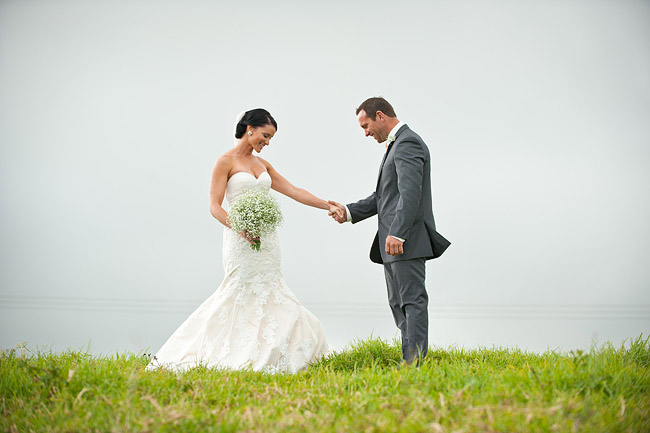 "Shaun and I were conscious that the day was going to 'fly by' so we made a deliberate effort to savour every moment. The reveal photo shoot was a great opportunity to spend some one-on-one time together before the wedding, we had a few laughs and many sweet sentiments were shared."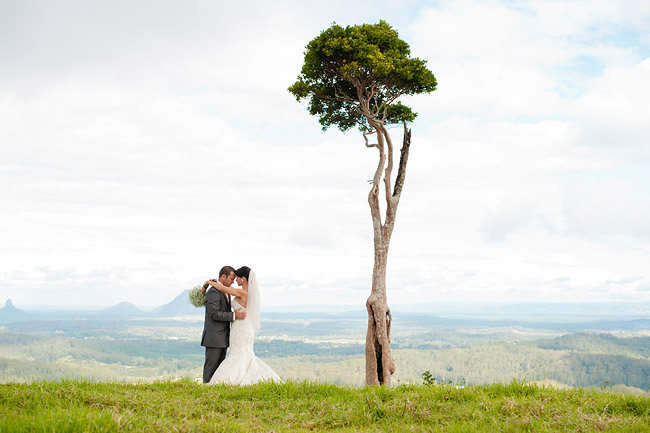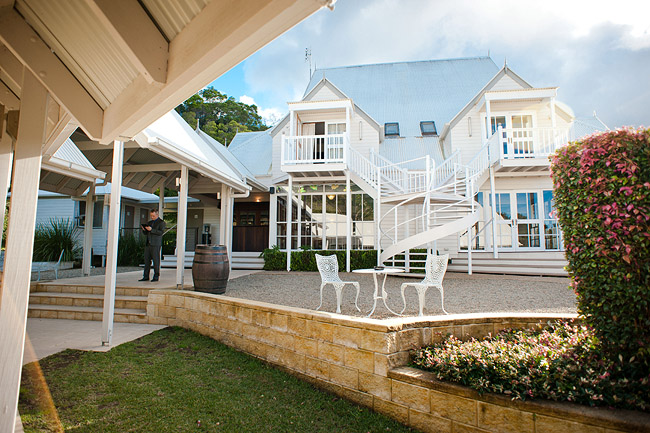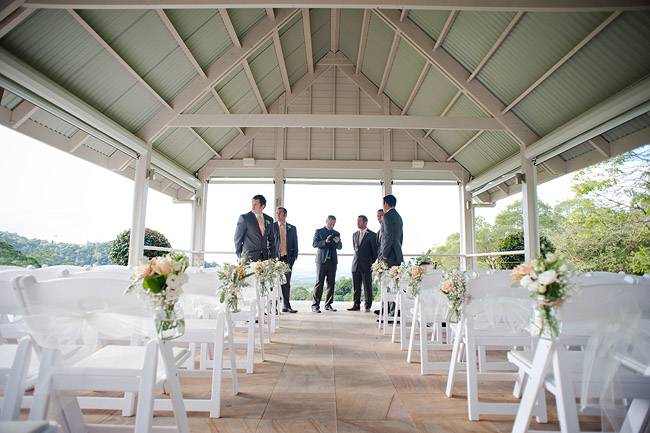 "It was raining, foggy and cold on the drive up to Maleny the morning of the wedding. Just after lunch, the sun came through and it turned into stunning winters day."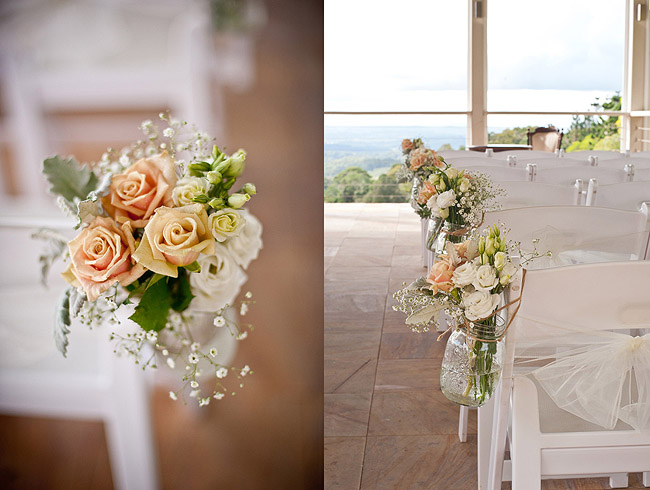 "I did most of the planning in the few months leading up to the wedding. I wanted the wedding to have a vintage edge, with soft peaches and cream tones to compliment the beautiful winters day."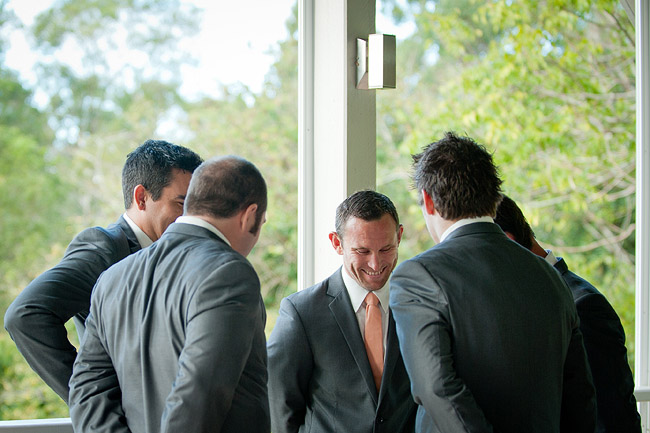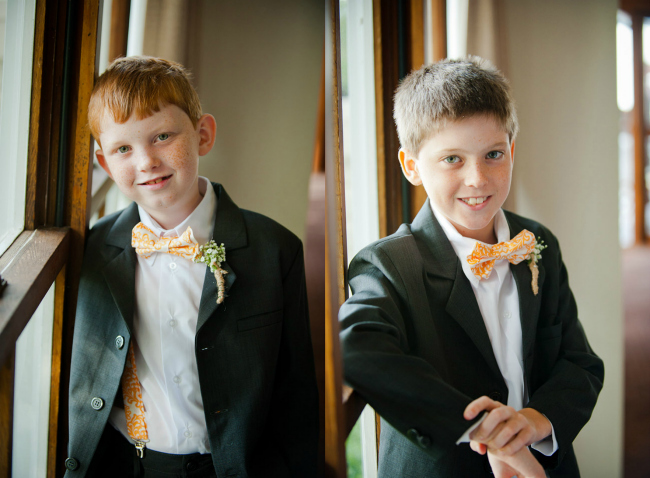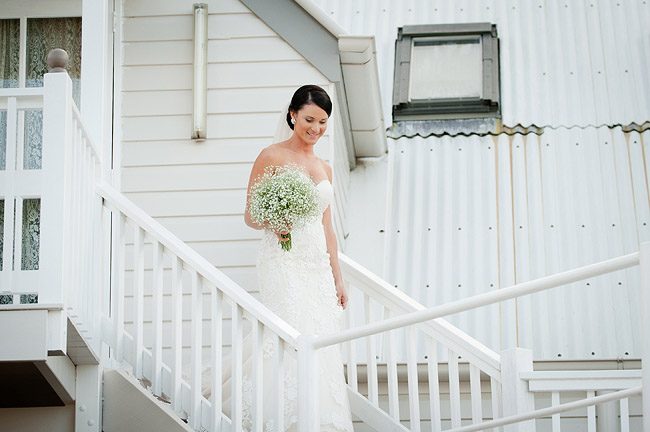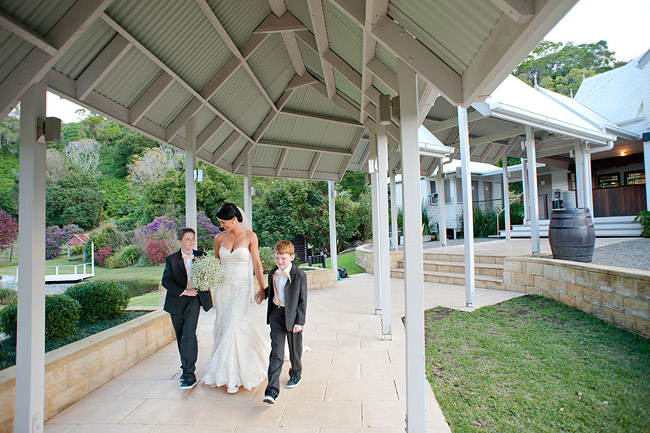 "My sons walked me down the aisle, carried the rings and read some song lyrics during the ceremony."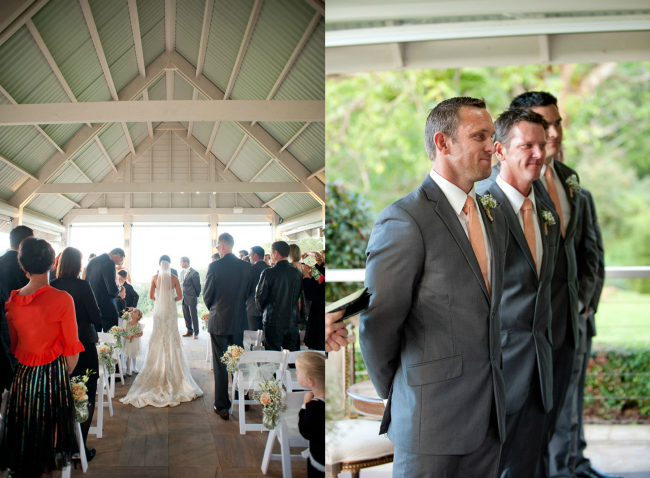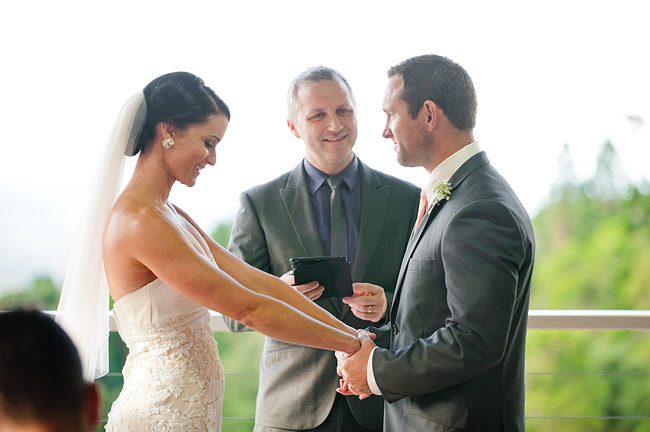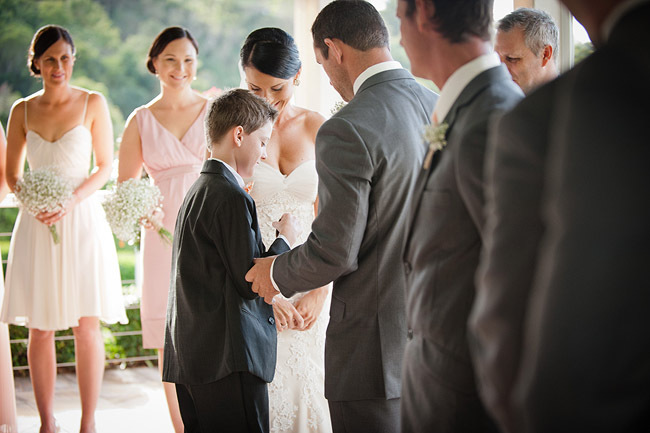 "We asked our Pastor to read a special family prayer to bring us together as a family. It was important for us to include our little men."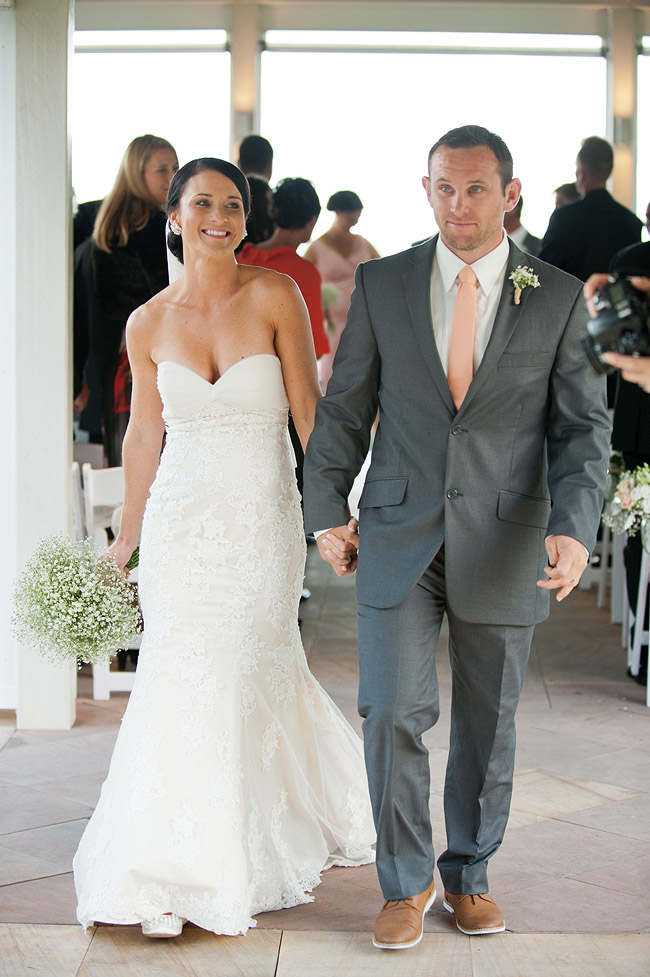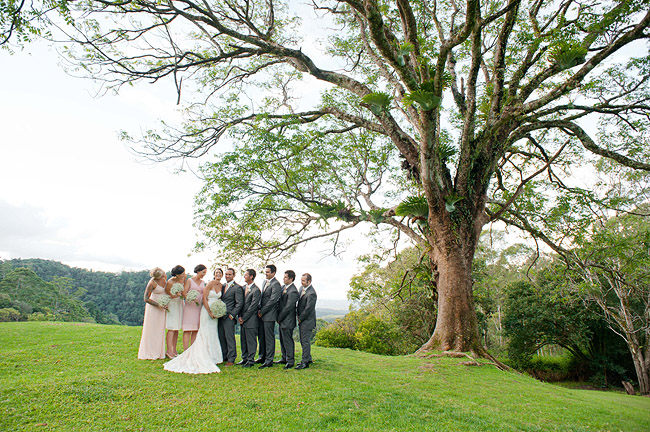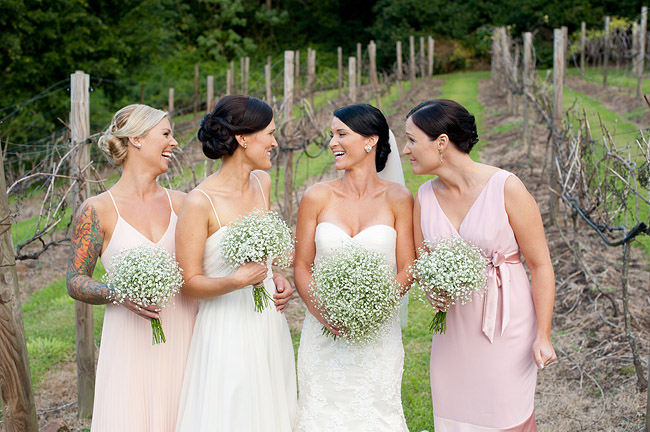 Mis-matched bridesmaid dresses were complemented by the uniformity of the baby's breath bouquets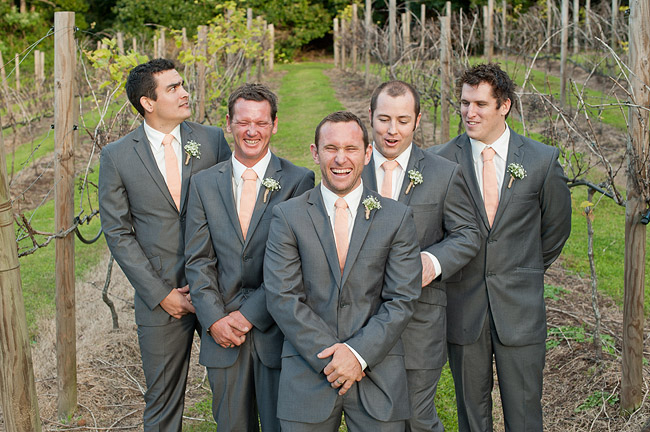 "The boys were gifted spotty peach socks and hand-made ties. The ladies got jewellery, handmade from Etsy. The little flower girl (my niece) received a handkerchief with an embroidered poem designed for her to carry on her very own wedding day, also from Etsy."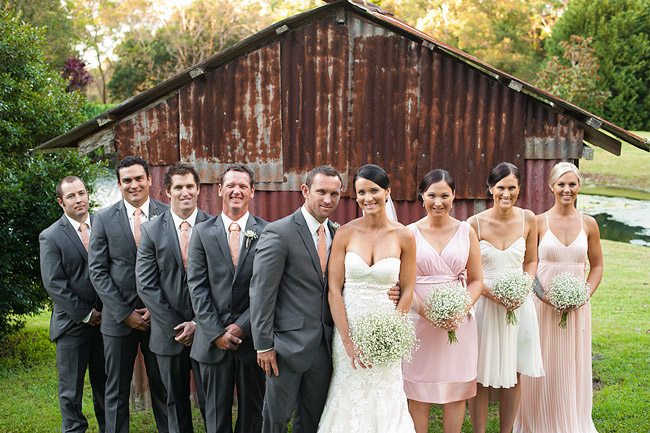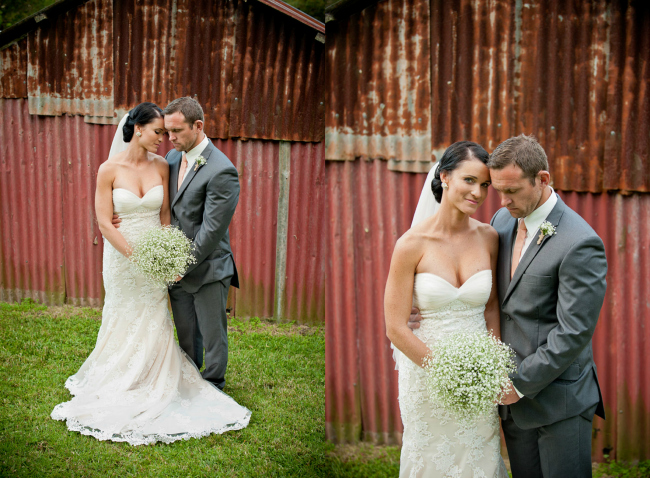 "We have worked each other out. He knows I'm super sensitive and I know he is the complete opposite, so we meet on a medium. It really works for us."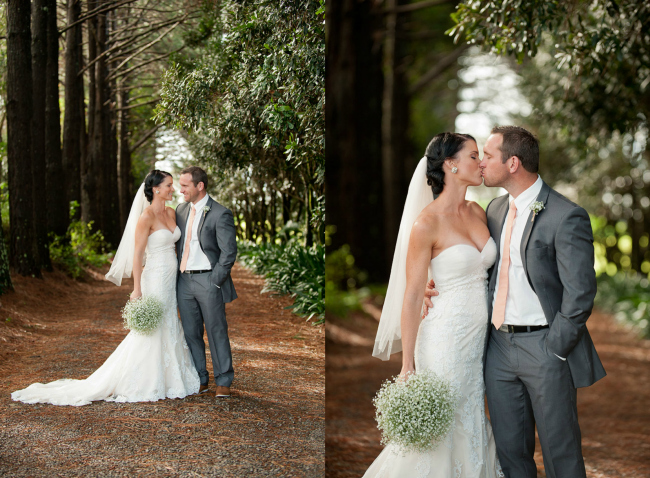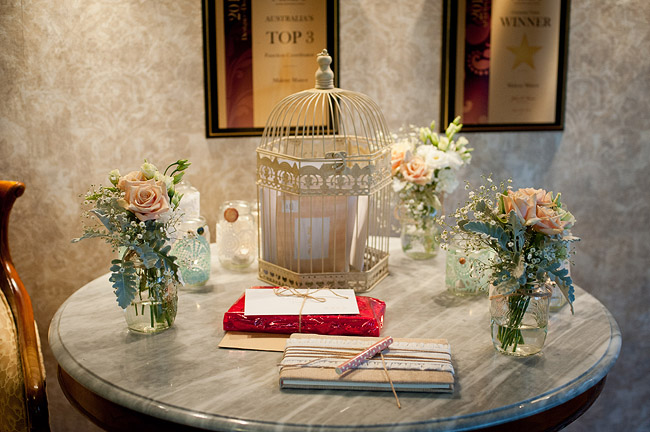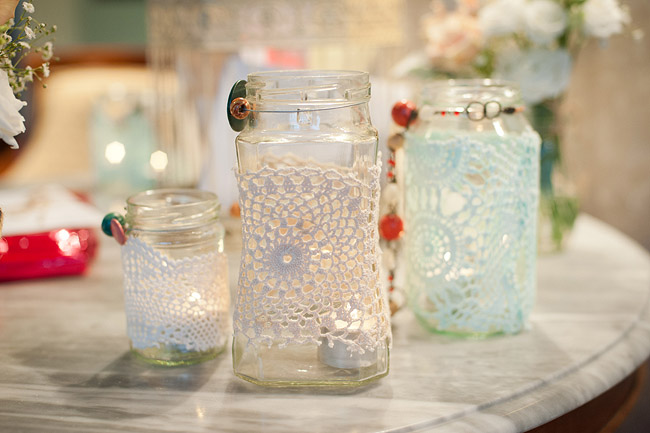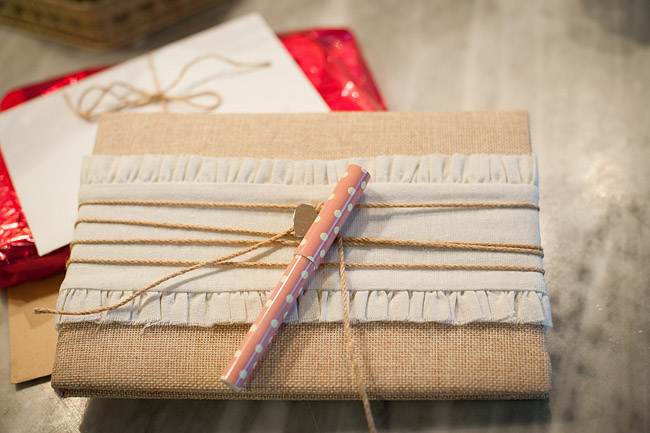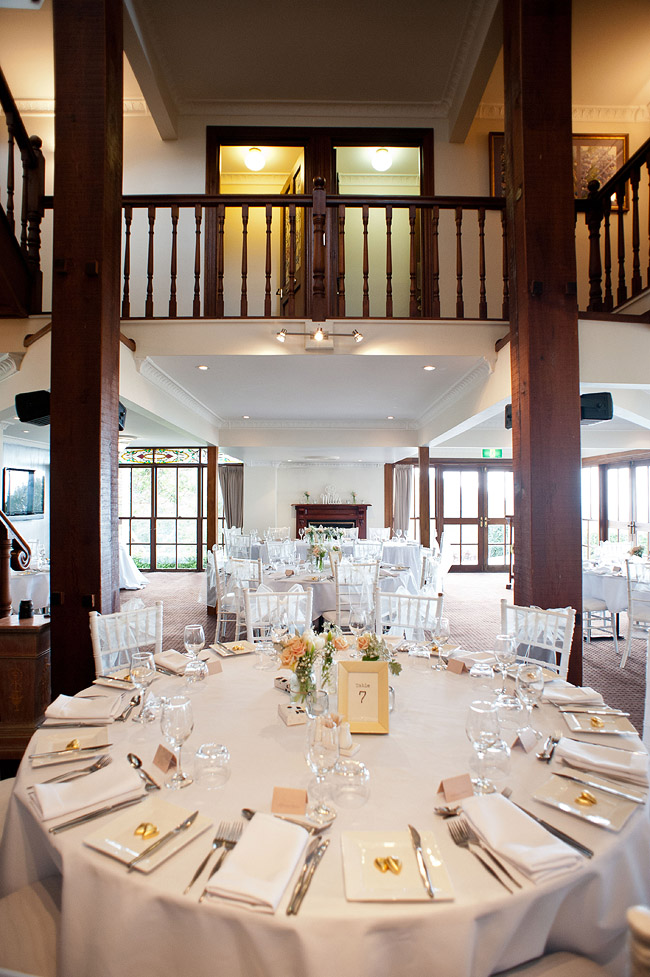 "We wanted our guests to all be comfortable and not having to move from venue to reception. Luckily for us, the Manor is incredibly attentive and took care of many 'to-do' items."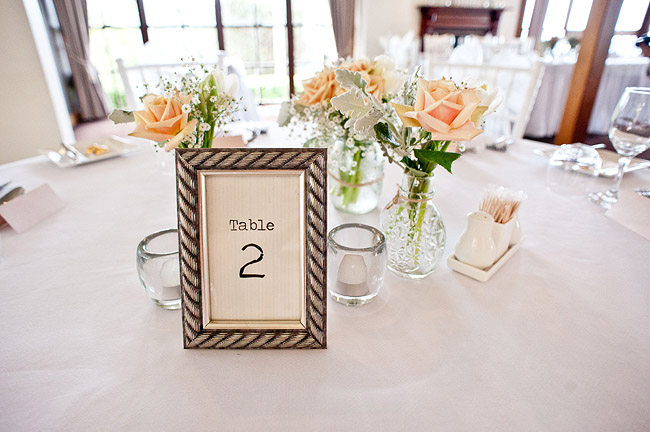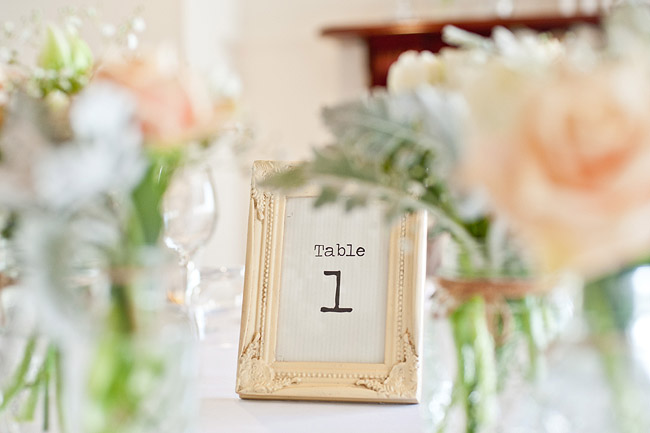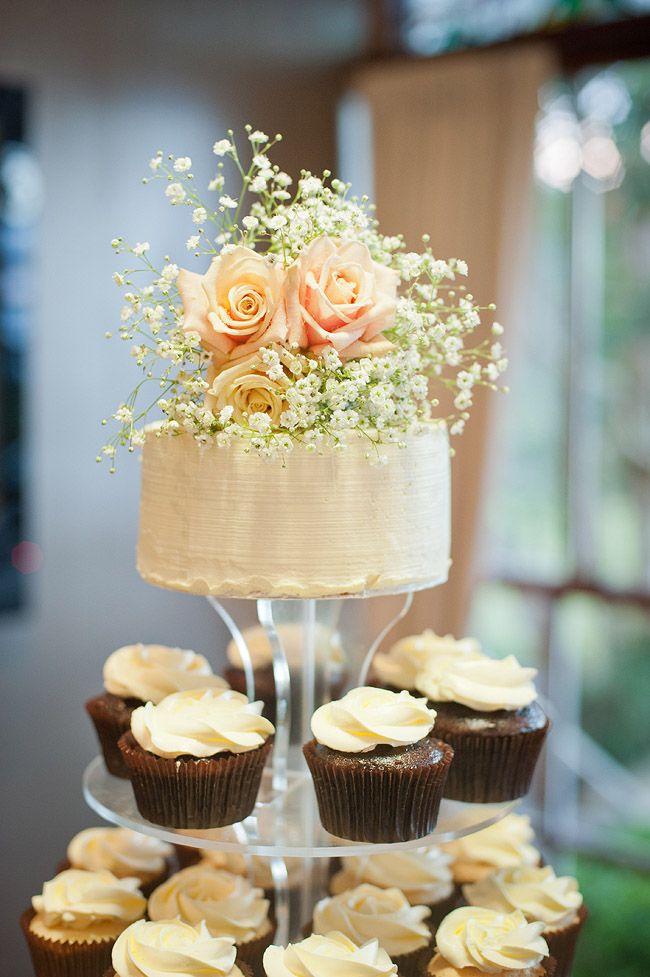 "The Manor has an amazing menu, we had canapés followed by a three course menu. We opted to have a buffet dessert so our guests could be free from their seats and able to mingle and dance."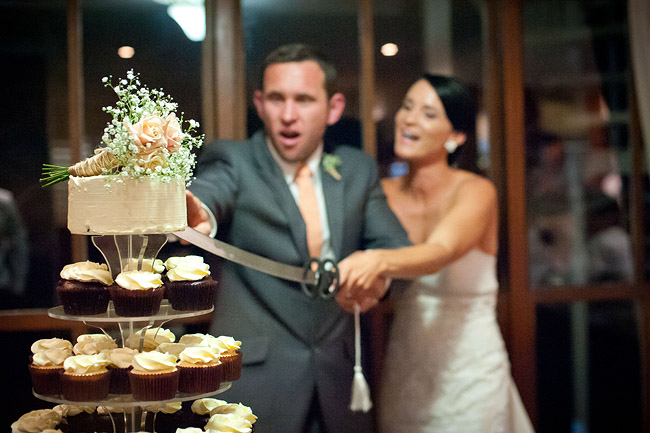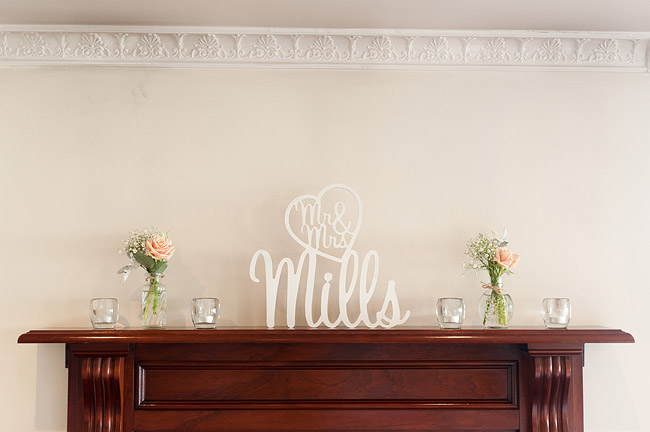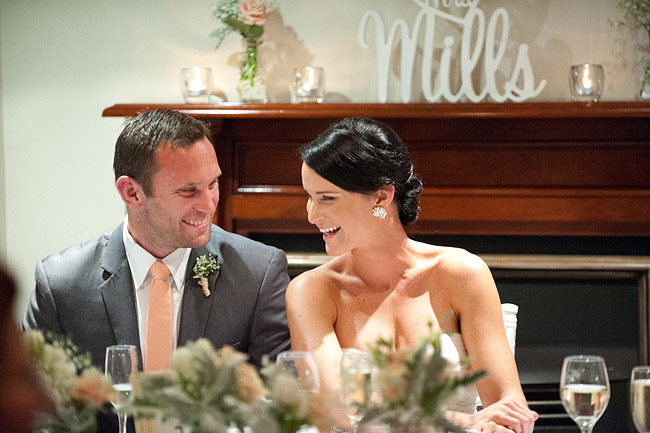 Wedding Secrets Revealed
Biggest splurge: The venue
Best bargain: The Bride's dress
Bridal gown: Allure Bridal, Hills on Hollywood
Accessories: Etsy
Bridesmaid dresses: The girlseach purchased their own dresses online
Bridesmaids' accessories: Etsy
Groom and groomsmens' suits: Suit Strictly Formal Suit Hire 
Groom and groomsmens' shoes: The Iconic
Rings: Diamonds International 
DIY: Table numbers, seating chart and place cards we designed ourselves and printed at home
Number of guests: 65
Wedding budget: $25,000
Who paid: The Groom
A-list Vendors
Photographer: Terri Hanlon Photography
Florist: Mondo Floral Designs
Venue: Maleny Manor / Cake: Eden Cupcakes, Maleny / Transport: Champers Rolls Royce Hire / Hair and Makeup Artist: Hot Brushes / Entertainment: Mark Divola / Stationery Supplier: Eirryn Porter / Celebrant: Pastor Jake / Wedding Night Accommodation: Maleny Manor
In what special ways do you plan to make your day unique to you and your hubby-to-be? Tell us all in the comments below.