Sarah loves Brian | Intimate Backyard Wedding Vows Renewal in Noosa
10th May 2023
Just eight guests were invited to celebrate the vows renewal of Sarah and Brian, which included a backyard wedding ceremony and gorgeous sunset picnic in Noosa.
Having had their big wedding plans in the UK derailed due to Covid (ugh, not that guy again… so annoying!), Sarah and Brian threw out all their preconceived ideas of what their wedding should be and decided their union was what mattered most.
After successfully having a Perth wedding, complete with streamed ceremony for those who couldn't attend, they decided a year later to renew their vows to be sure to mark the occasion properly with their parents now able to be there.
The new priority was simply to enjoy the day with family – lots of laughter, photos and quality time together. So they hired an Airbnb for a simple private backyard wedding ceremony, and followed it up with a catered dinner and beautifully styled beach picnic on Noosa's Main Beach.
Sarah has shared her wedding story and advice below.
Vendors
Photographer | MOMENTS BY MICHELLEE
Picnic styling + catering | LUXE SOIRÉES
Evening catering | GATHAR
Ceremony + dinner catering | SIMPLY STYLE CO.
Florist | THE NOOSA FLOWER BOX
Private house hire | Airbnb – details via SIMPLY STYLE CO.
Ceremony bridal gown | WINONA AUSTRALIA
Beach picnic bride's dress | AJE
Groom's attire | RALPH LAUREN
Flowergirl's romper dress | PIPIROO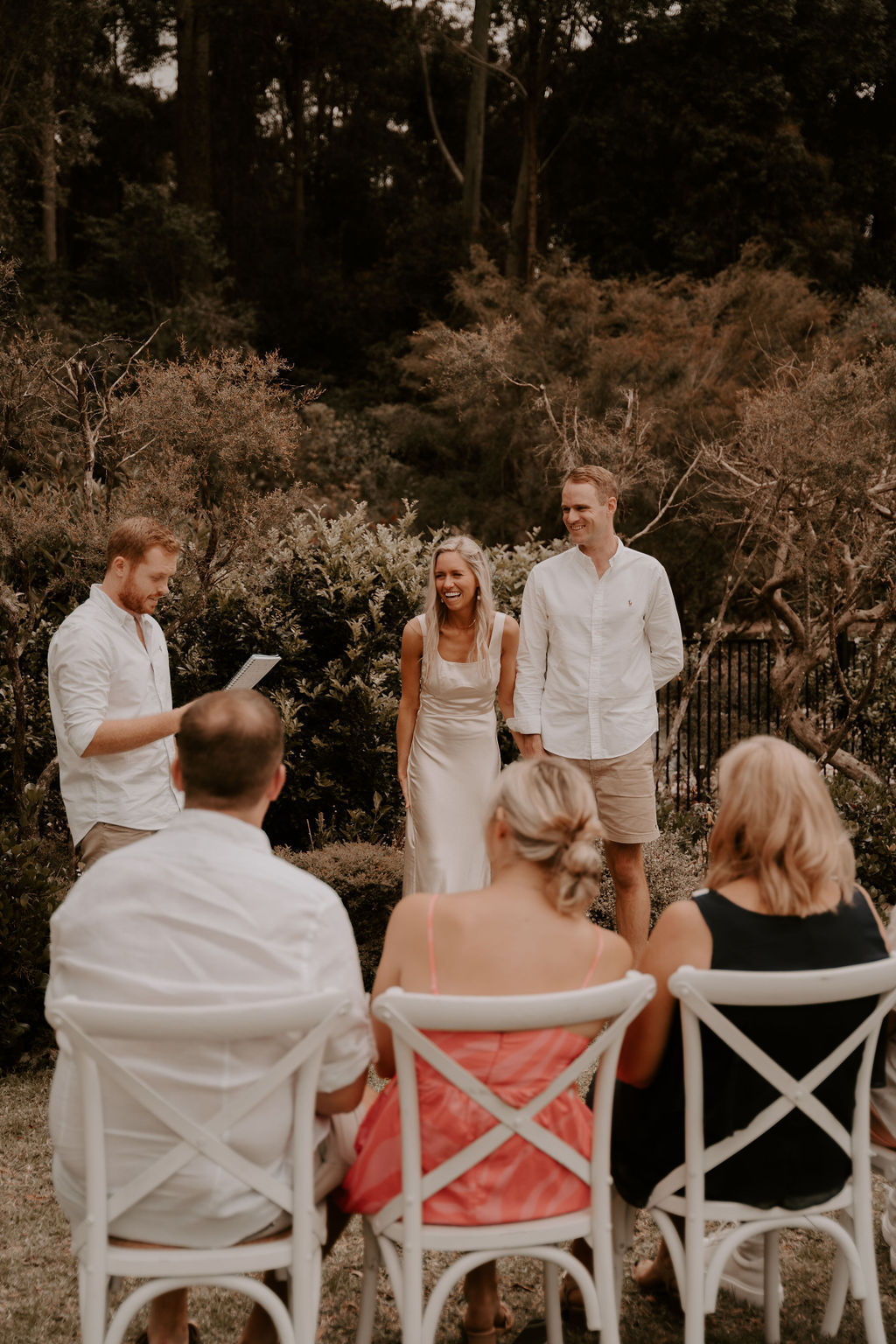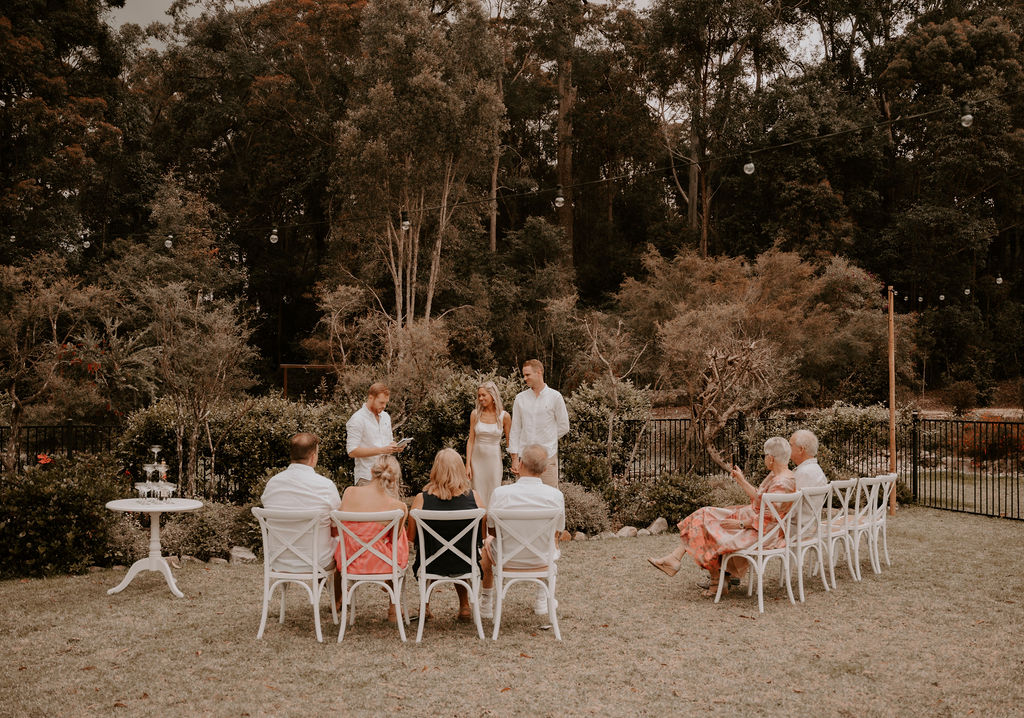 Unforgettable Moment
"My parents created a newspaper with stories and memories about Brian and I over the years, which they posted through the front door in the morning. It was so thoughtful! But my biggest memory of the day is probably just all of us laughing together throughout the day."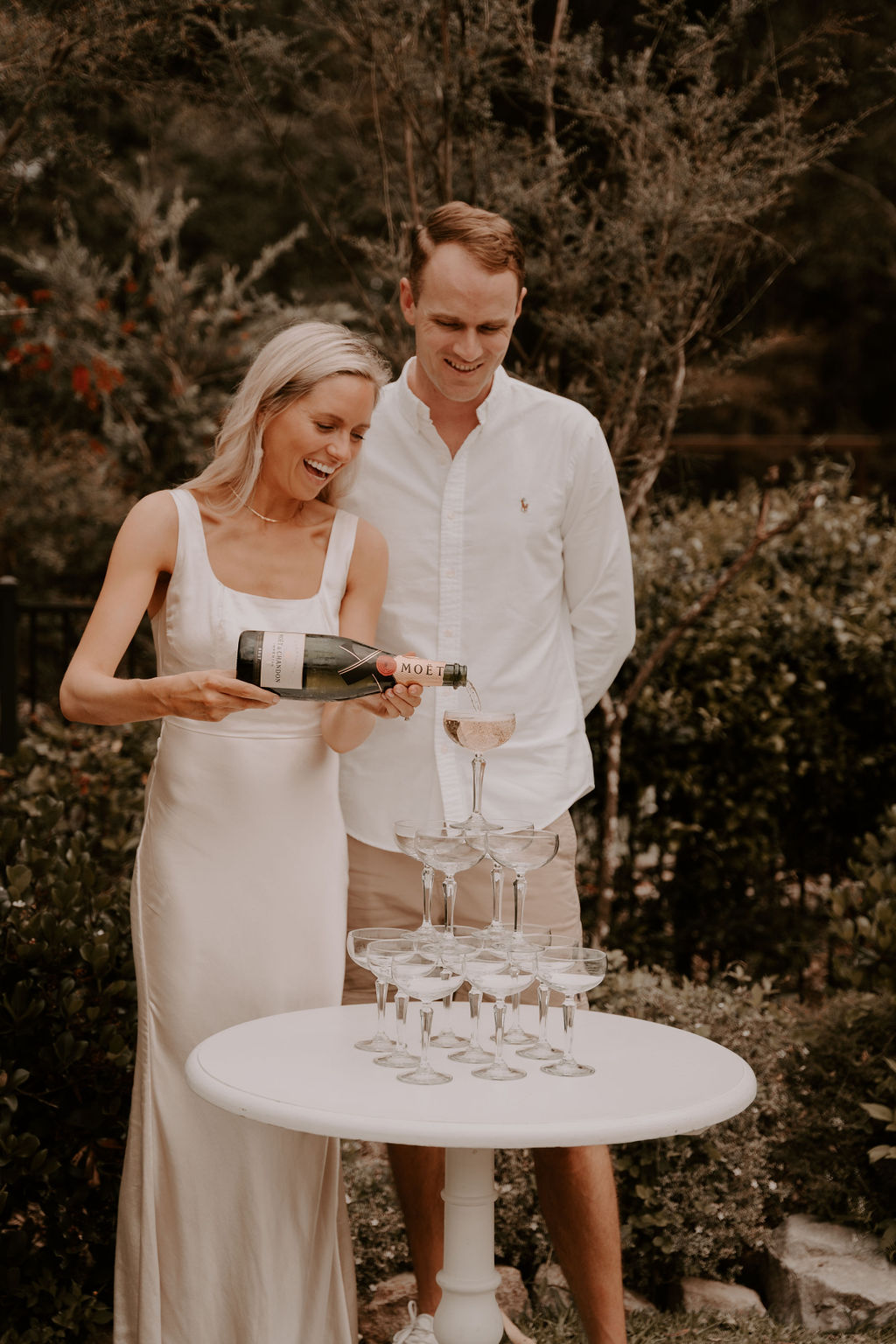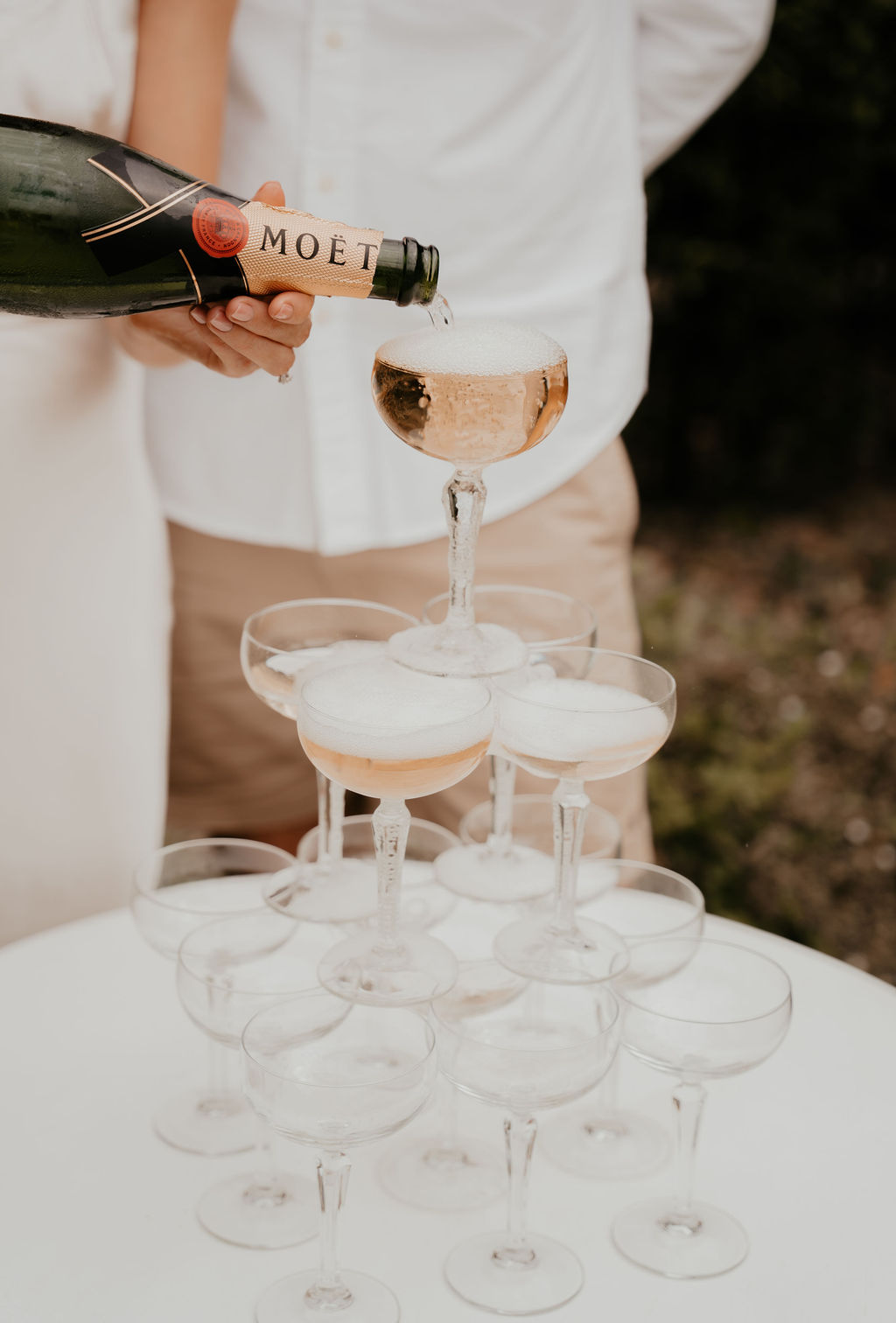 Advice for Future Brides
"It's so rare you get to have all the people you and your partner care about in one place, so drink lots of champagne, laugh like never before and have fun! Don't stress about the minor details because no one else will notice."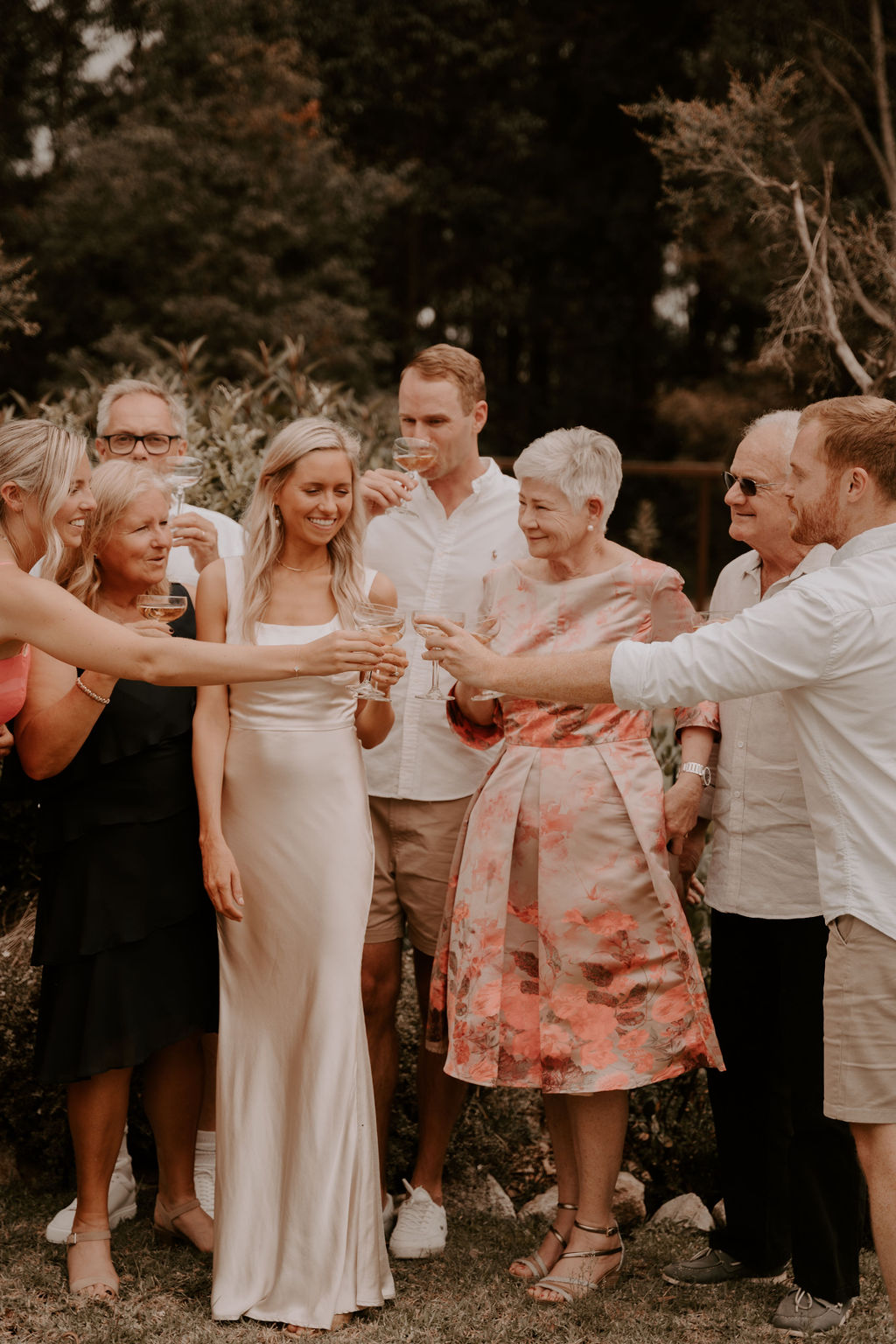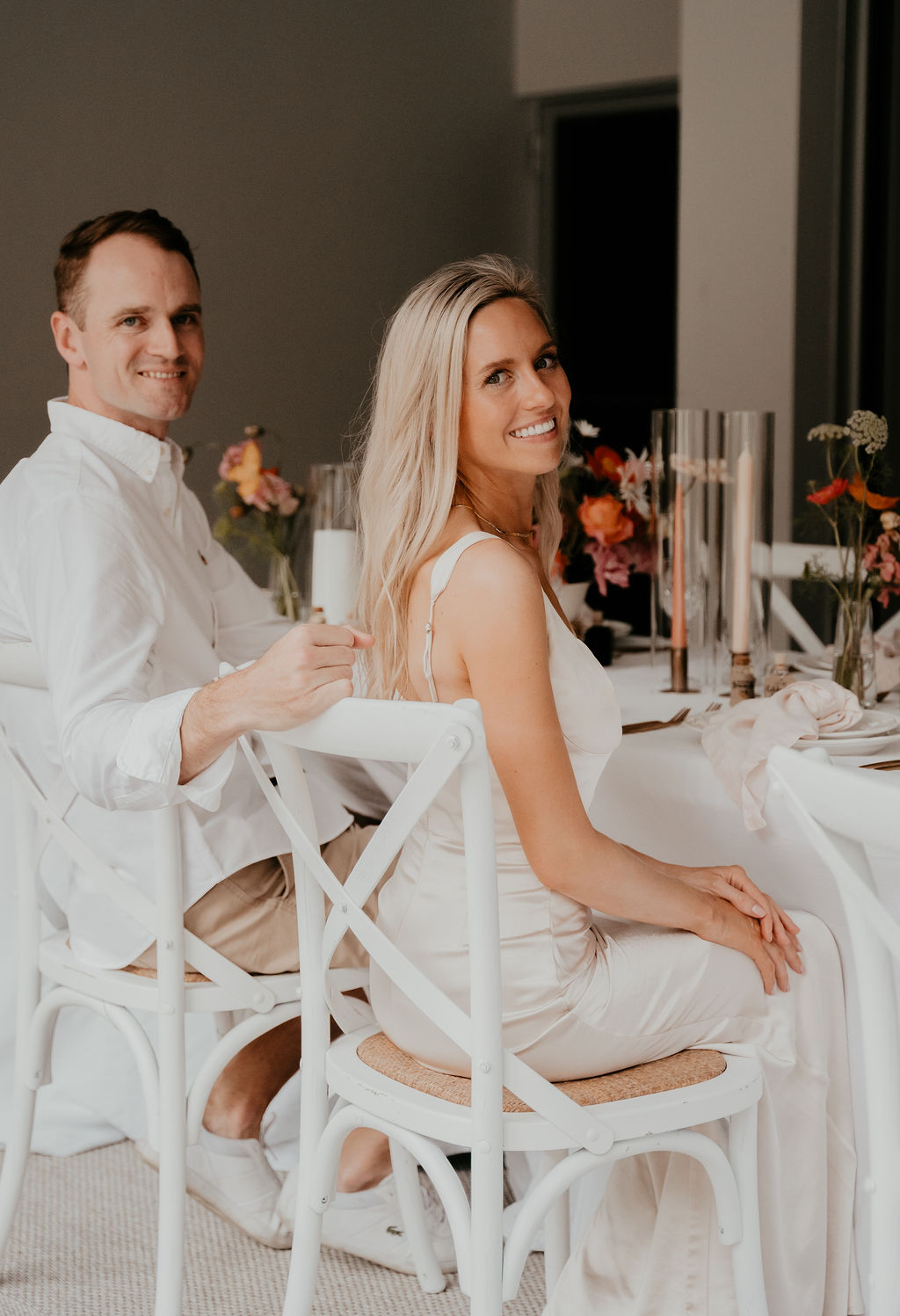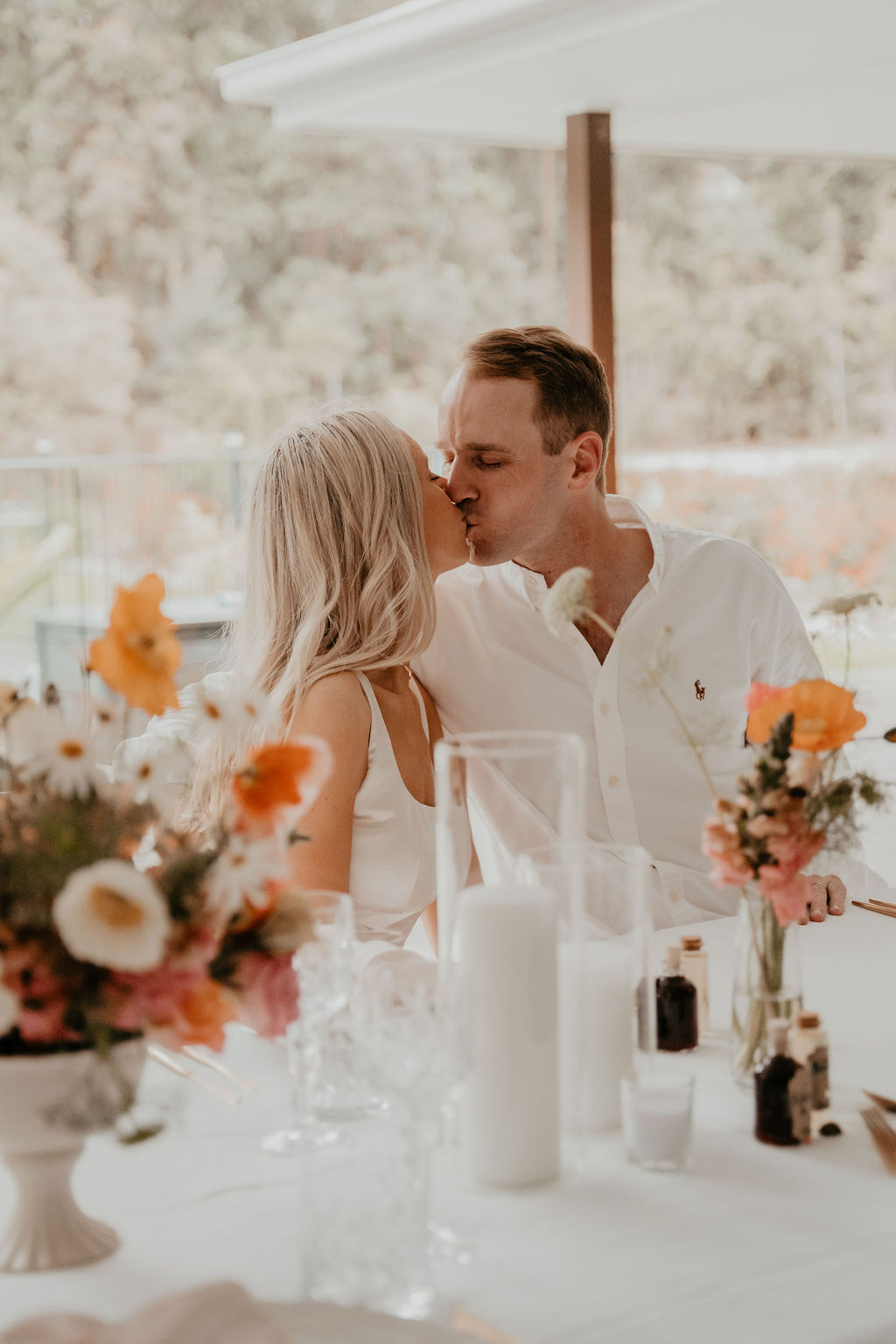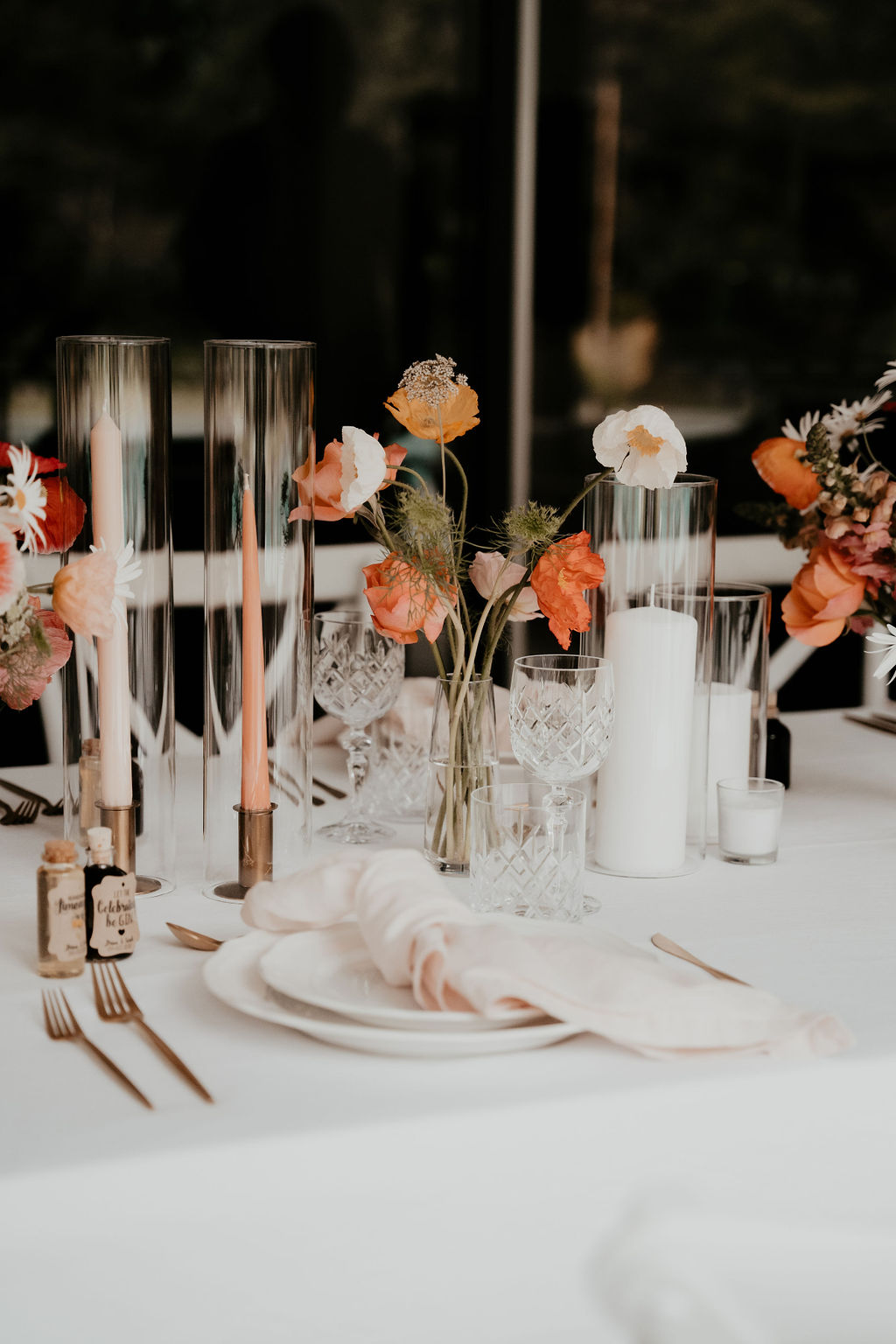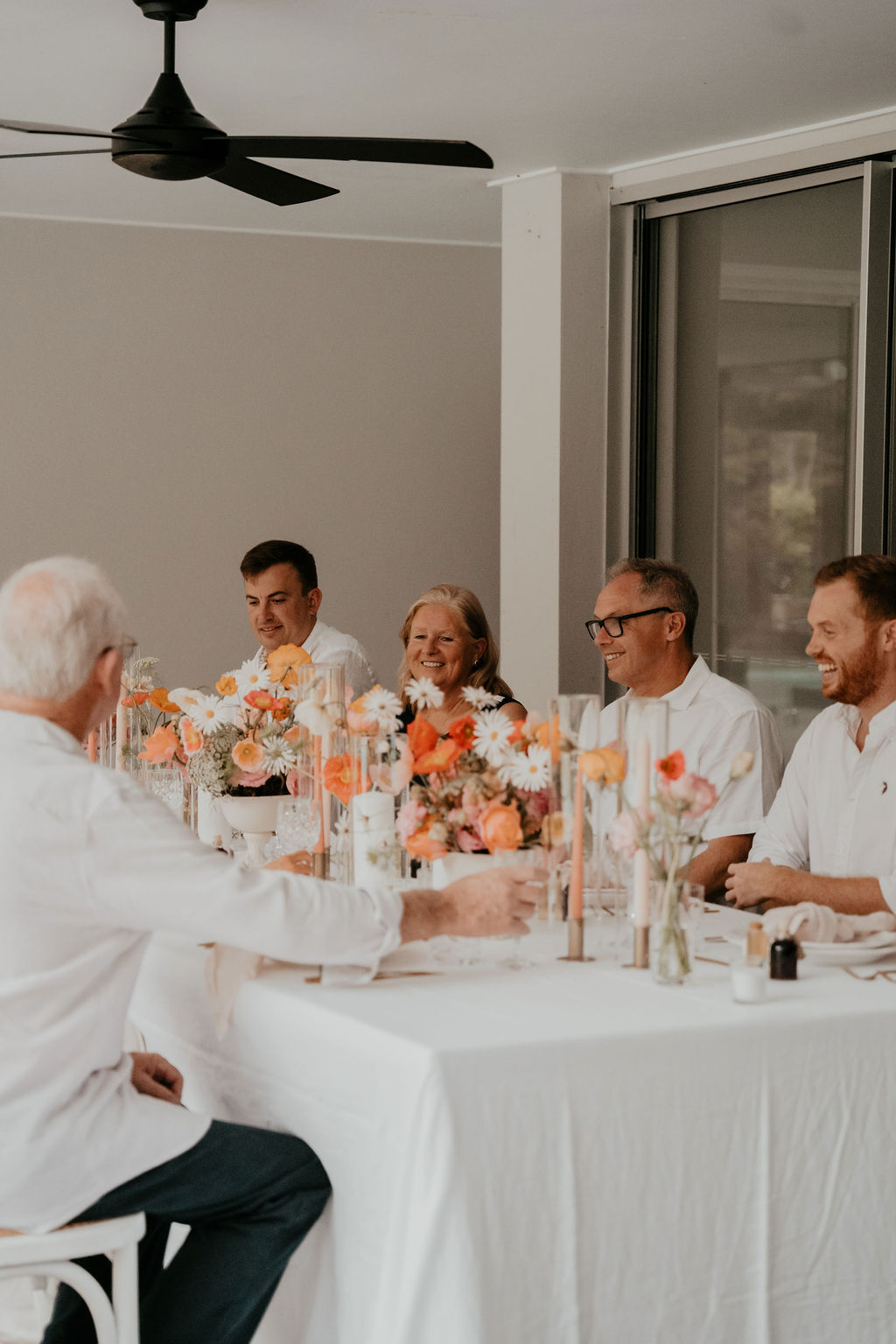 Our Love Story – Dubai to Noosa Backyard Wedding
"We met in Dubai, where we were both living at the time. He moved in with someone I knew from my hometown, so we saw a lot of each other very early on and we clicked.
"Brian proposed in Margaret River, WA, at sunset by the sea. It was perfect. My parents were visiting from the UK at the time, which made it even more special. We spent the following day touring the gorgeous wineries.
"He's my best friend and knows me better than anyone. He's always thinking of our future and our happiness, he makes me laugh almost every day and I feel safe with him. He's my home."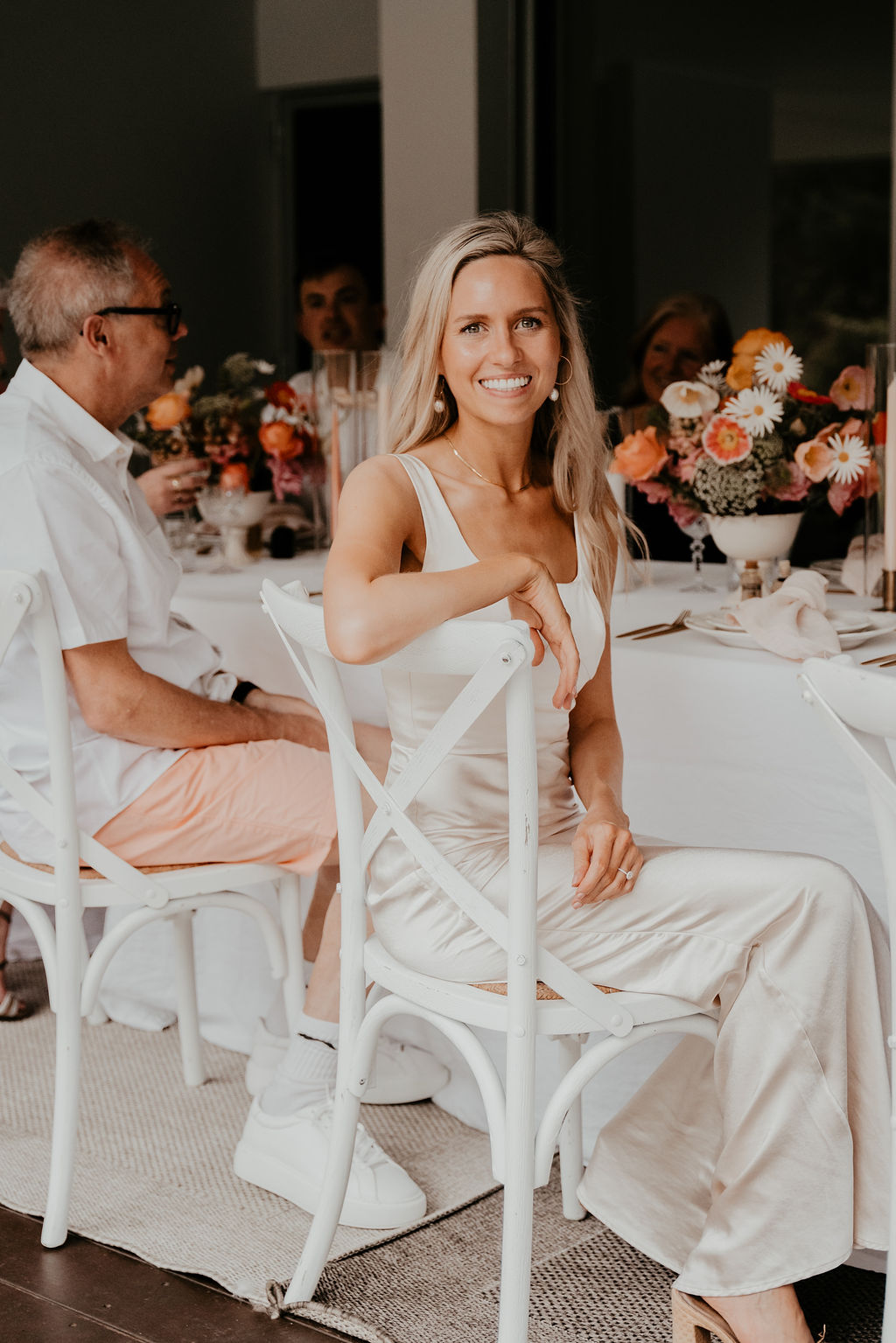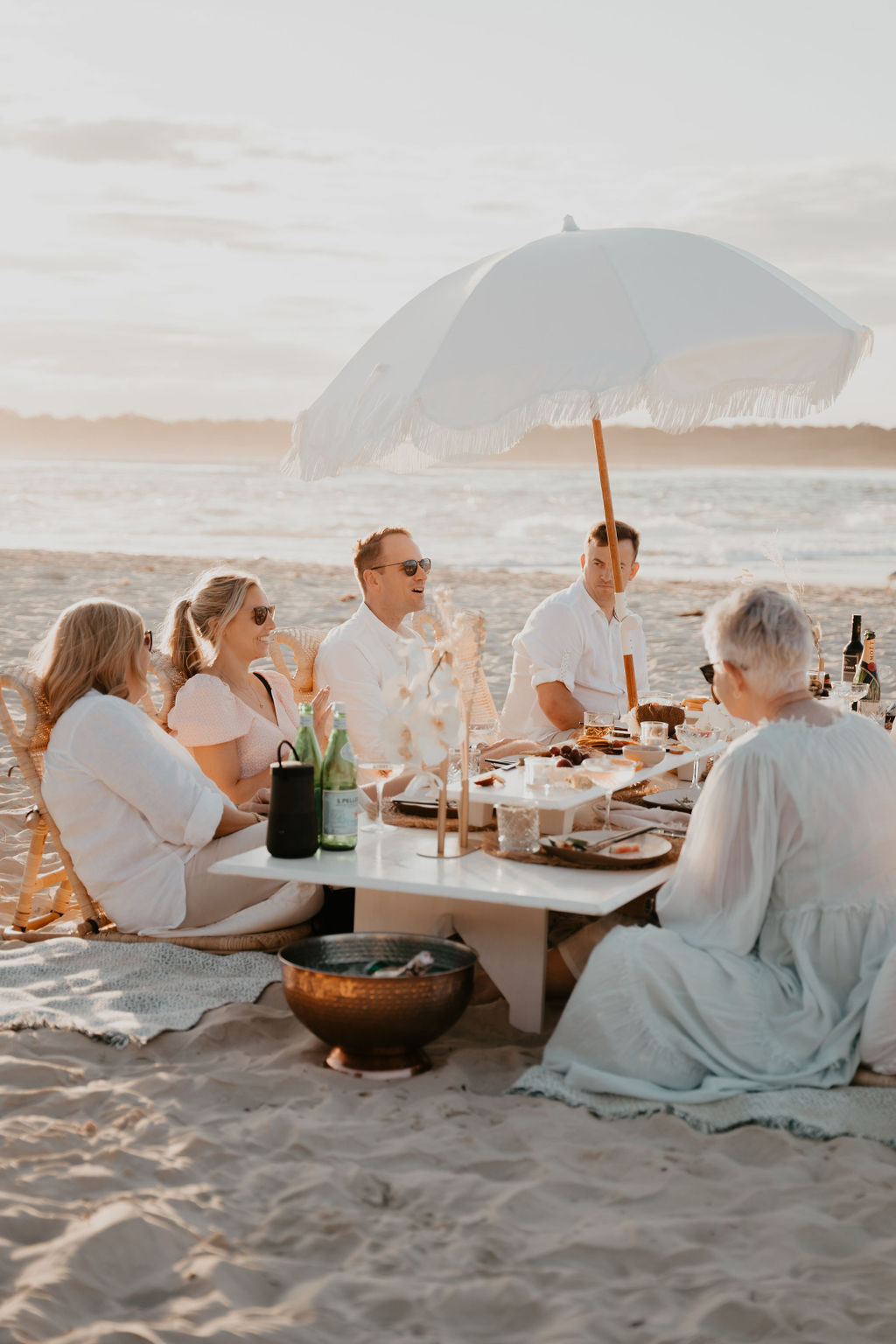 Dream Picnic Setting
"Luxe Soirees was a standout wedding vendor. The picnic set up on the beach was pure perfection, down to the minor details. Not only was the food really tasty and set out beautifully, some of it was displayed in shells, some on marble, there were dried florals, even the chairs were beautiful and really comfortable! "