The Beauty Case Files
15th April 2015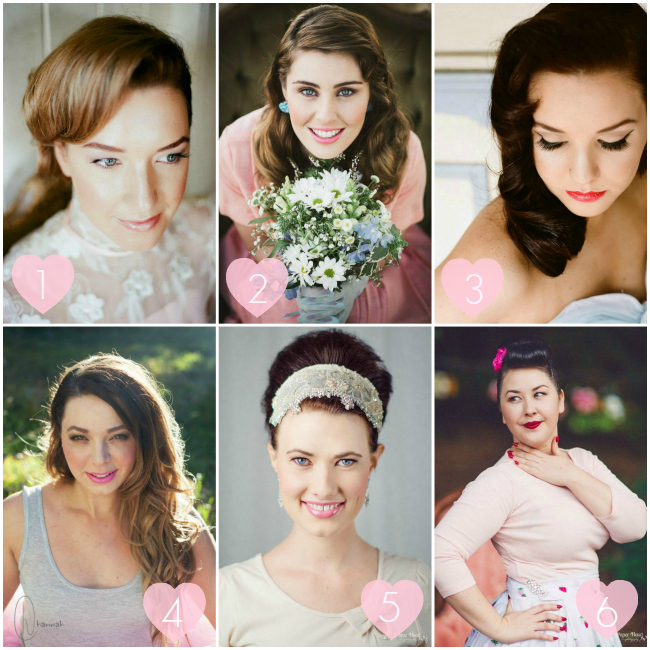 The gals from The Beauty Case are rocking some stunning looks we couldn't help but notice, so we're sharing some of the looks that are making them kind of a big deal in the bridal beauty world right now. 
1. Dewey and gorgeous – this look lets the radiance do the talking with a hint of bronze for definition. Photo by Ale & Kim
2. Fresh young thang with a hint o' vintage in hair and makeup. Oh, and fabulous brows! Photo by Kye Norton Photography
3. Hollywood Starlet! That is all. Photo by Ale & Kim. 
4. There is always the funky option with relaxed curls, soft brown smokey eye and a statement pink lip. Photo by Hannah Photography.
5. Simple with sweet as candy lips and a statement upstyle. Very Audrey, we likey! Photo by The Wanderer & The Wolves.
6. Go head first into the vast pool of retro/vintage. Victory curls, winged eye and red lips win every time. Photo by Paper Heart Photography.