The Bride's Tree expo stall
29th May 2012
On the weekend, we were very excited to hold our very first The Bride's Tree wedding expo stall! We went to the It's My Wedding expo at Maroochy RSL and met with hundreds of Sunshine Coast brides, bridesmaids, sisters and mothers of the brides… and even several grooms! It was a brilliant day for all with fashion shows and all sorts. We can't wait for the next It's My Wedding expo in August, in fact.
When we decided to be involved in the expo, we knew we had to have an amazingly beautiful stand with unique styling, and nothing less would suffice. So we enlisted the services of brilliant Sunshine Coast stylist, Hayley Wholehearted, who worked with us for the One Dress 3 Ways bridal shoot for our current edition of The Bride's Tree magazine.
We wanted something pretty, bold, interesting and unique. Hayley came up the best idea in the world – the retro blogger's office. The mid-century styling included a silky oak table and chair used as the office desk, funky retro-style vases, an old typewriter and clock, and vintage photo frames with images from our magazine styled shoots. Hayley also utilised elements from our branding by Jaye Create to put together custom stationery and the incredible statement laser cut wood sign.
Hayley Wholehearted also styles events, such as weddings, wedding showers, and engagement parties, and all of the funkiest shop displays on the Coast. Seriously, if you have seen a funky boutique window, Hayley was probably behind it! The following gorgeous images were kindly taken for us by Sunshine Coast wedding photographer, Aaron Shum Photographer.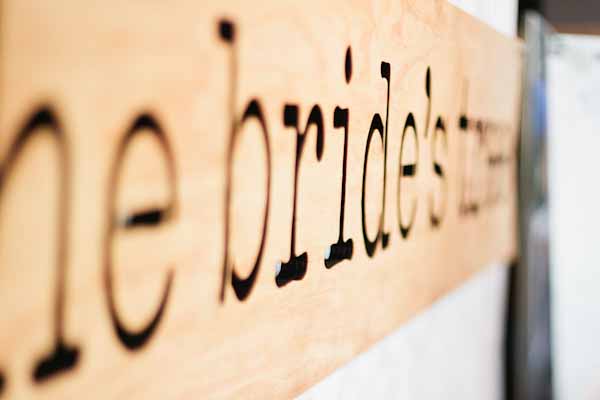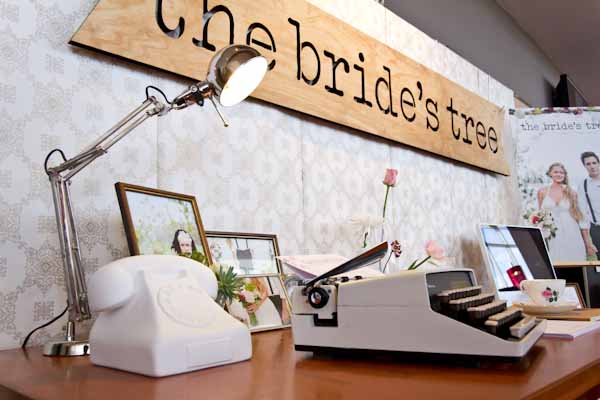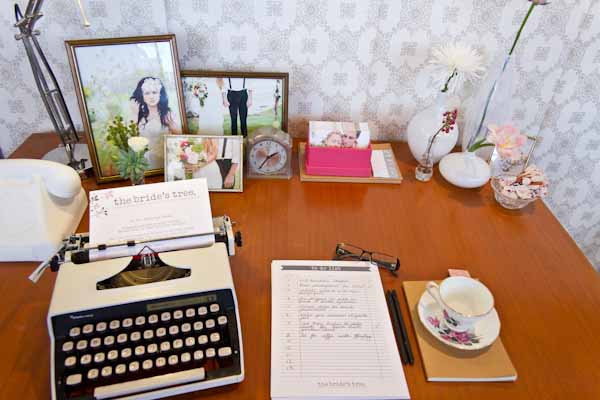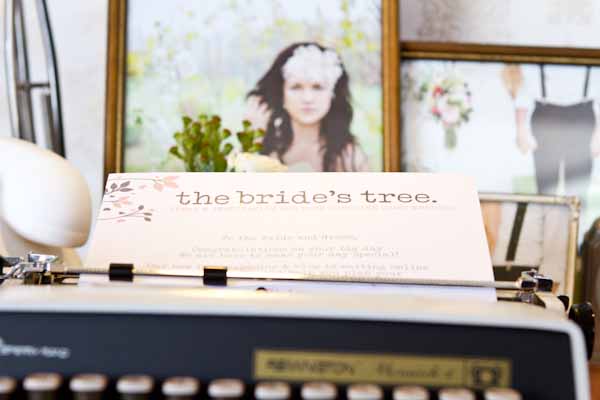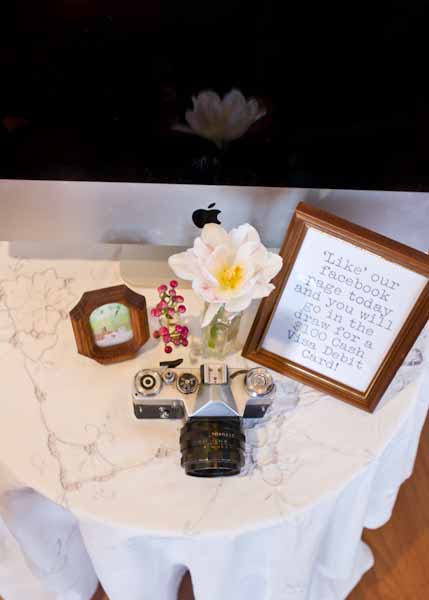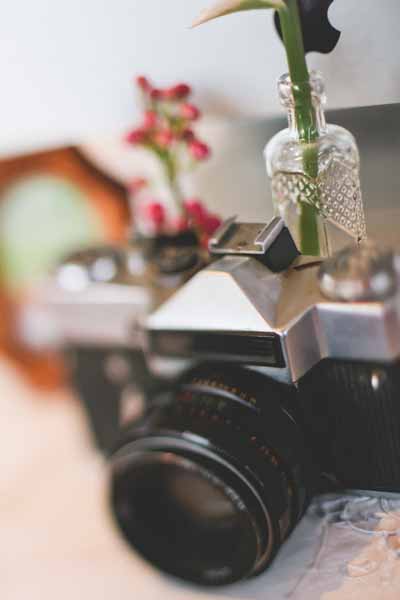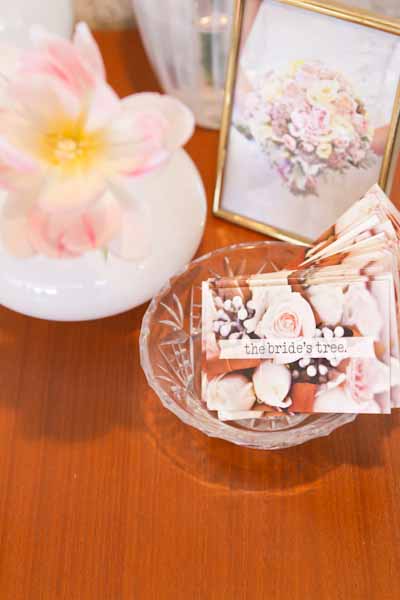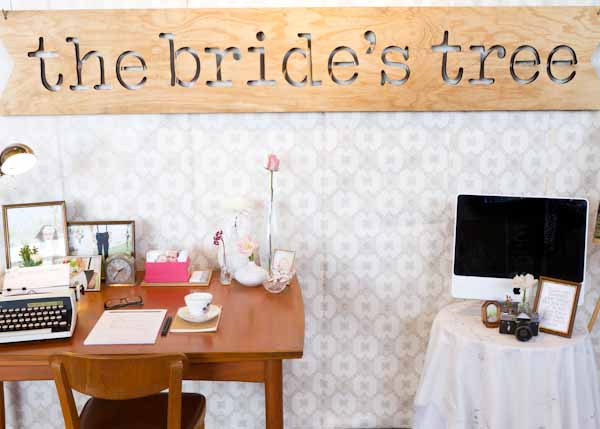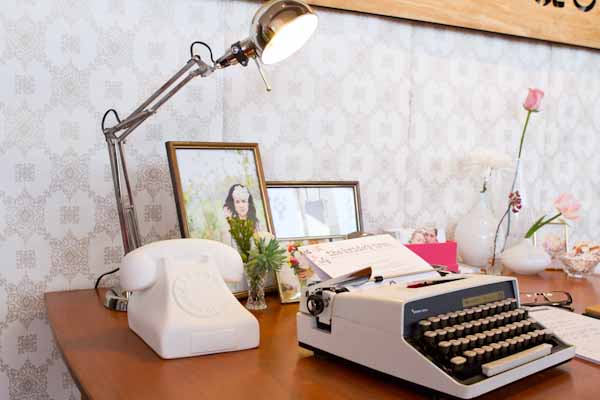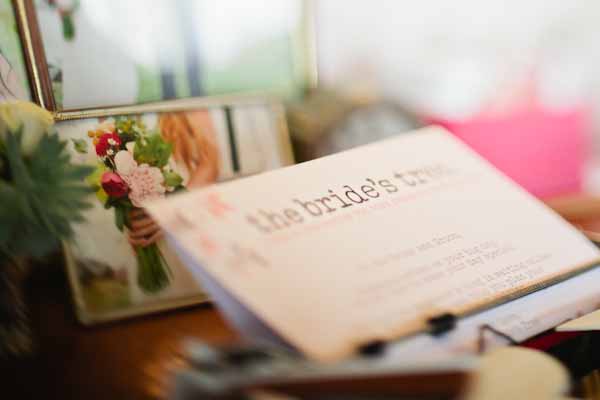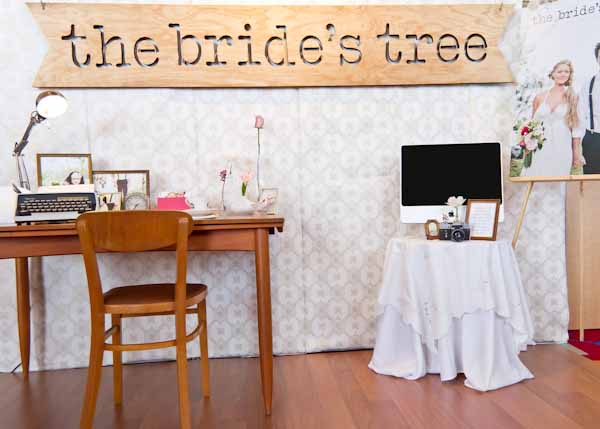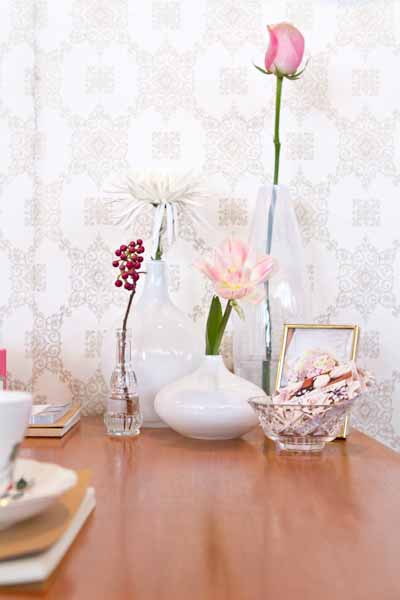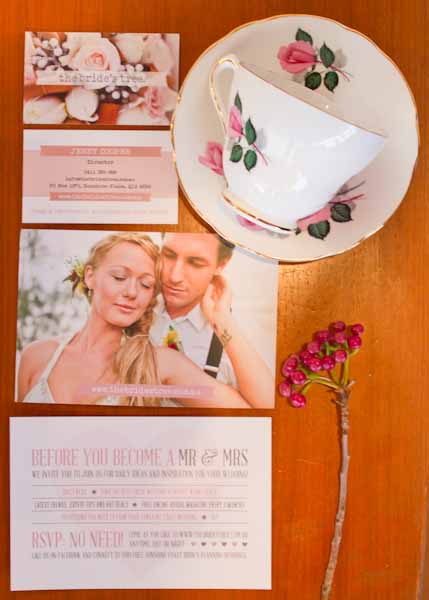 Our pretty fliers and business cards by Jaye Create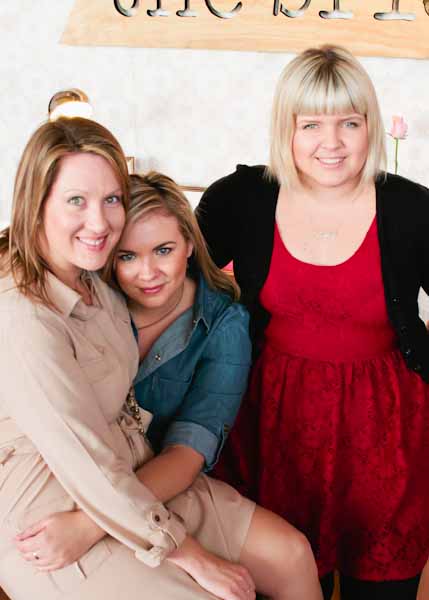 The Bride's Tree's Jenny and Sally with our super stylist, Hayley. Thank you for our beautiful stand, beautiful lady! We loved it more than words can say!