Tiana loves Taiwo | Wedding at Australia Zoo
24th June 2022
They met in Brisbane, got engaged in Jamaica, and were married in Australia's closest thing to Africa. The pair of animal lovers found their perfect ceremony venue at Australia Zoo.
Tiana and Taiwo had every intention of simply eloping until a surprise announcement from the Sunshine Coast's Australia Zoo. As avid animal lovers, the release of Australia Zoo's wedding packages changed their way of imagining their wedding, elevating the entire concept to take place in a vast Serengeti Safari on the Sunshine Coast. 
Complete with roaming giraffes and rhinoceros, the magical ceremony was followed by a photo shoot with the giraffes and utilising the stunning aspects of the grounds of Australia Zoo. 
Tiana has shared her Australia Zoo wedding day story with us below. 
Vendors
Ceremony + photo shoot venue | AUSTRALIA ZOO
Photographer | SHELLS BELLS PHOTOGRAPHY
Reception venue + catering | OCEAN VIEW ESTATES
Florist | REDCLIFFE CITY FLORIST
Transport | SUPER STRETCH 300
Makeup | FLAYR
Hair | YVONNE'S HOUSE OF HAIR
Celebrant | CEREMONIES BY DEE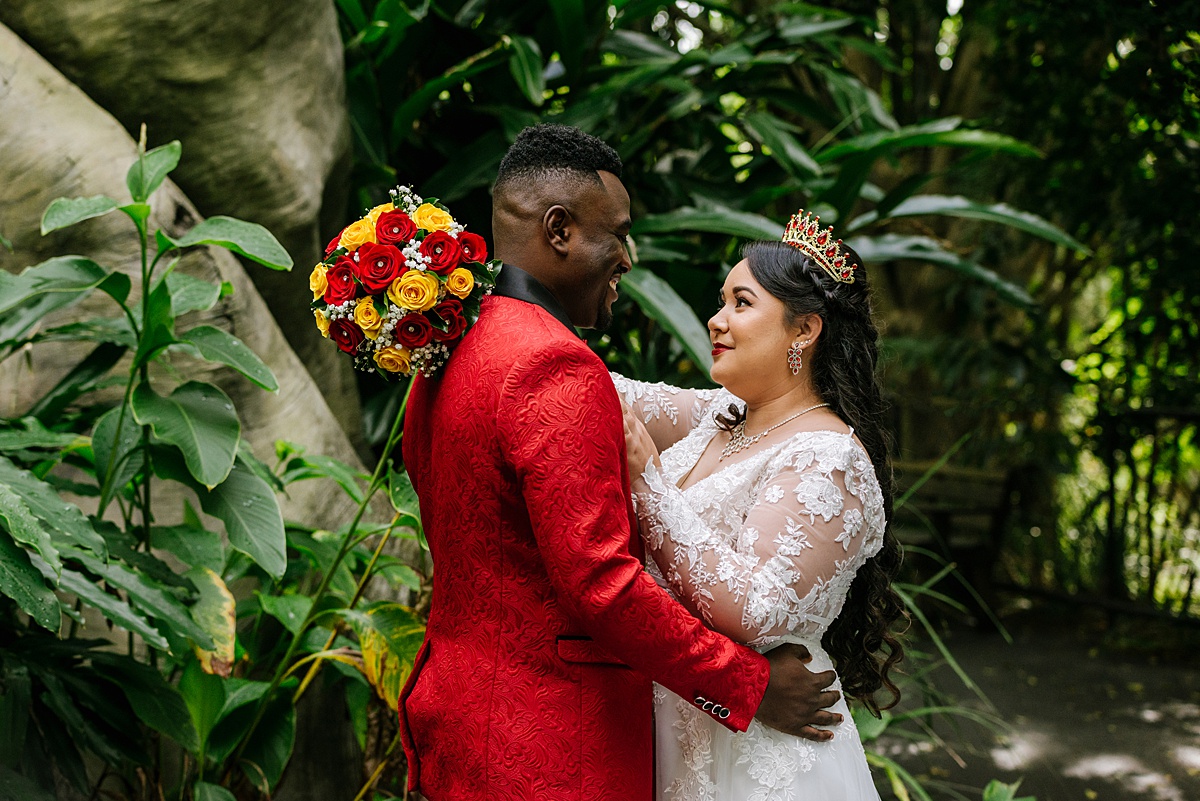 The Location
Originally we were thinking of eloping, but the moment Australia Zoo announced their wedding packages it was a game changer and we knew we had to splurge more on our wedding destination. It's not everyone cup of tea but it was definitely ours.
We chose Australia Zoo simply because we are animal lovers. Not only do they have the amazing wildlife but there are also beautiful spots all throughout the zoo that are great backdrops with their luscious gardens.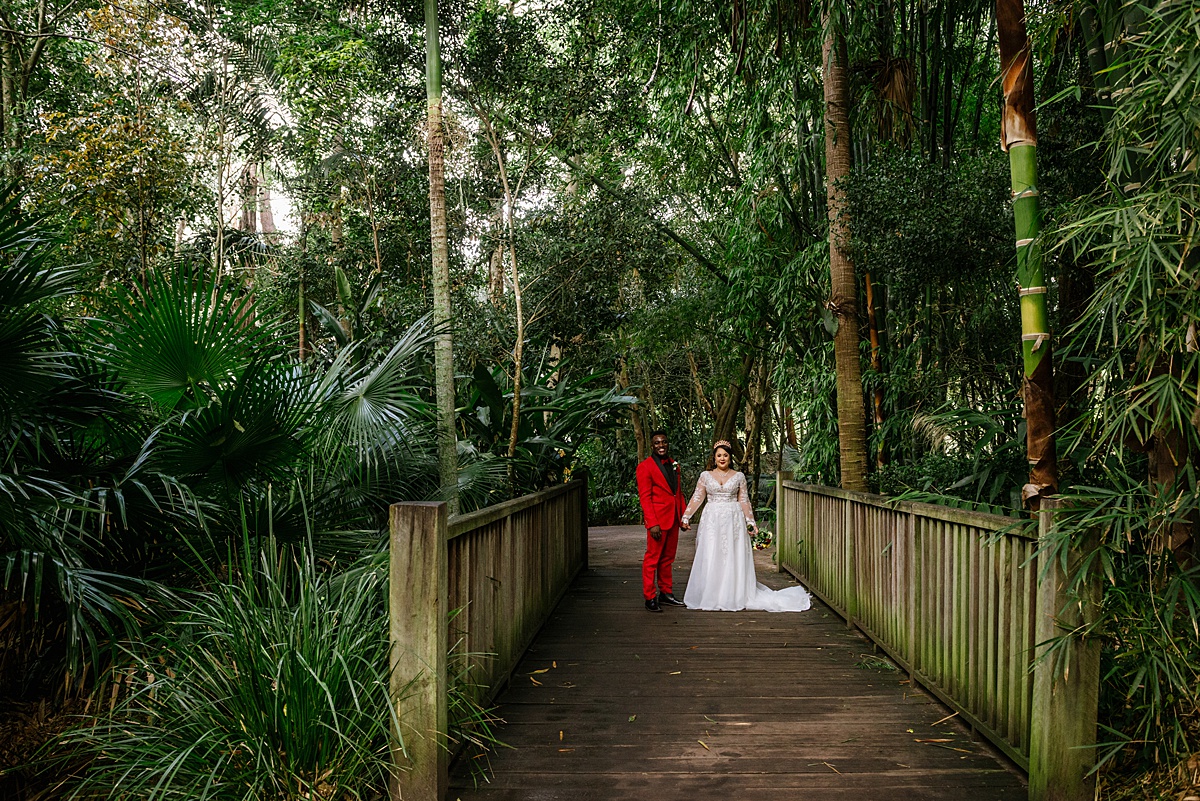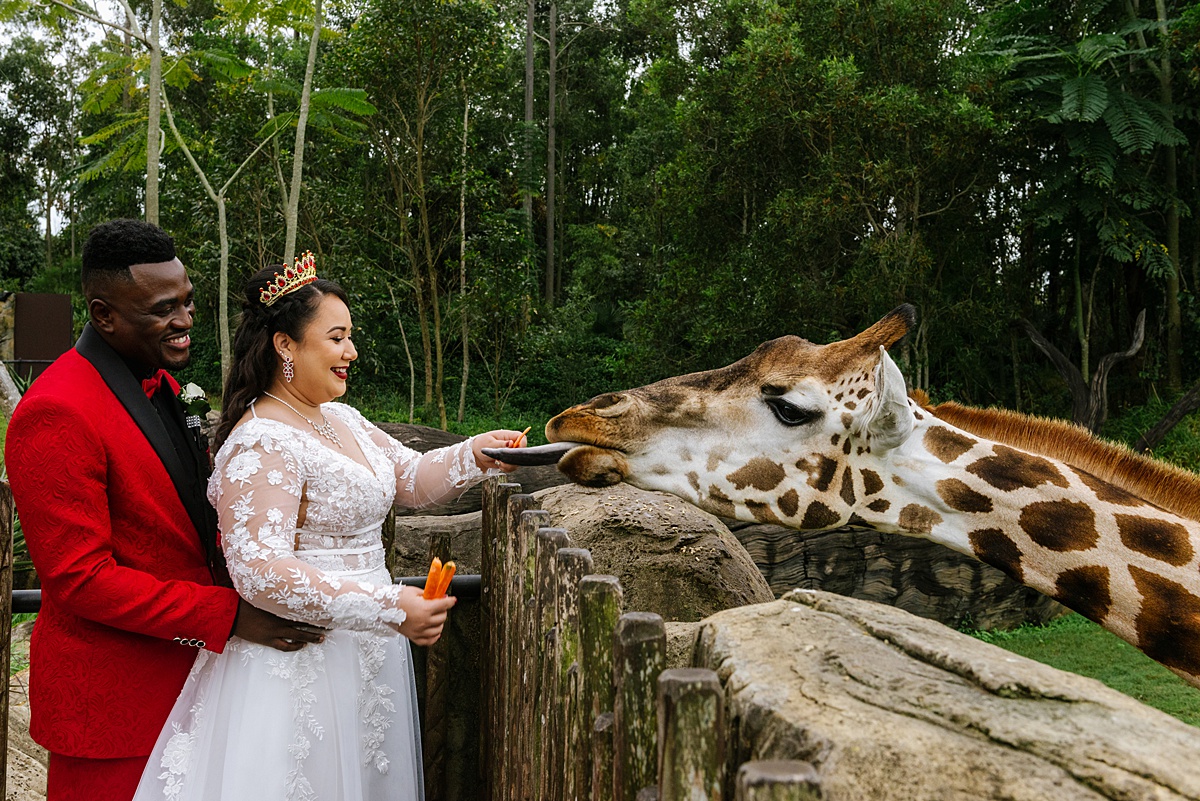 Biggest Priority
Our highest priority when planning the wedding was to remind ourselves that the wedding was for us. We needed to make it our day and not worry so much about trying to please everyone as its almost impossible. In the end as long as we were happy we could live in the moment.
Greatest Challenge
Trying to prepare an alternative incase it rained. Australia Zoo had other options but our heart was set on the African Savannah, outside where the animals would be behind us. Luckily it only showered on the way to the zoo.
Most Emotional Part of the Day
My father walking me down the aisle, seeing my future husband waiting for me with the perfect background of the African Savannah.
Advice for Future Couples Getting Married 
Prepare months in advance so you can live in the moment and enjoy every single second when it arrives because it'll all be over in the blink of an eye.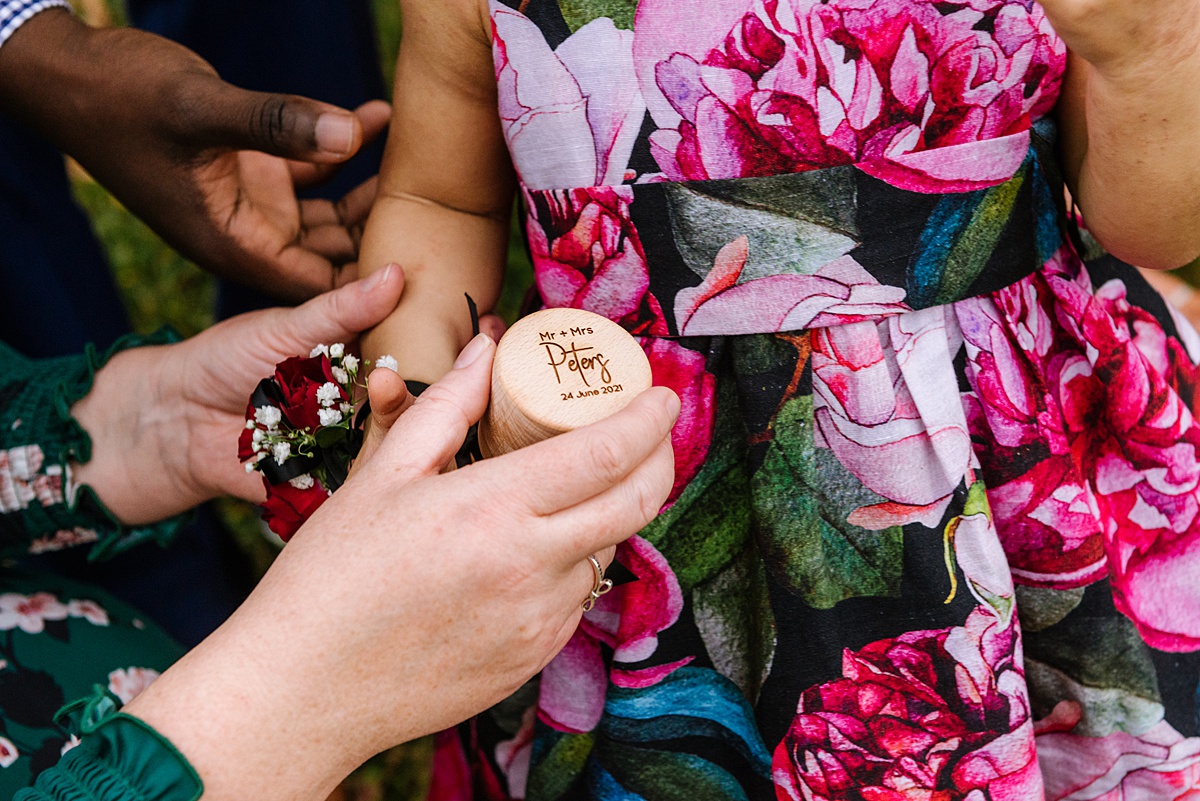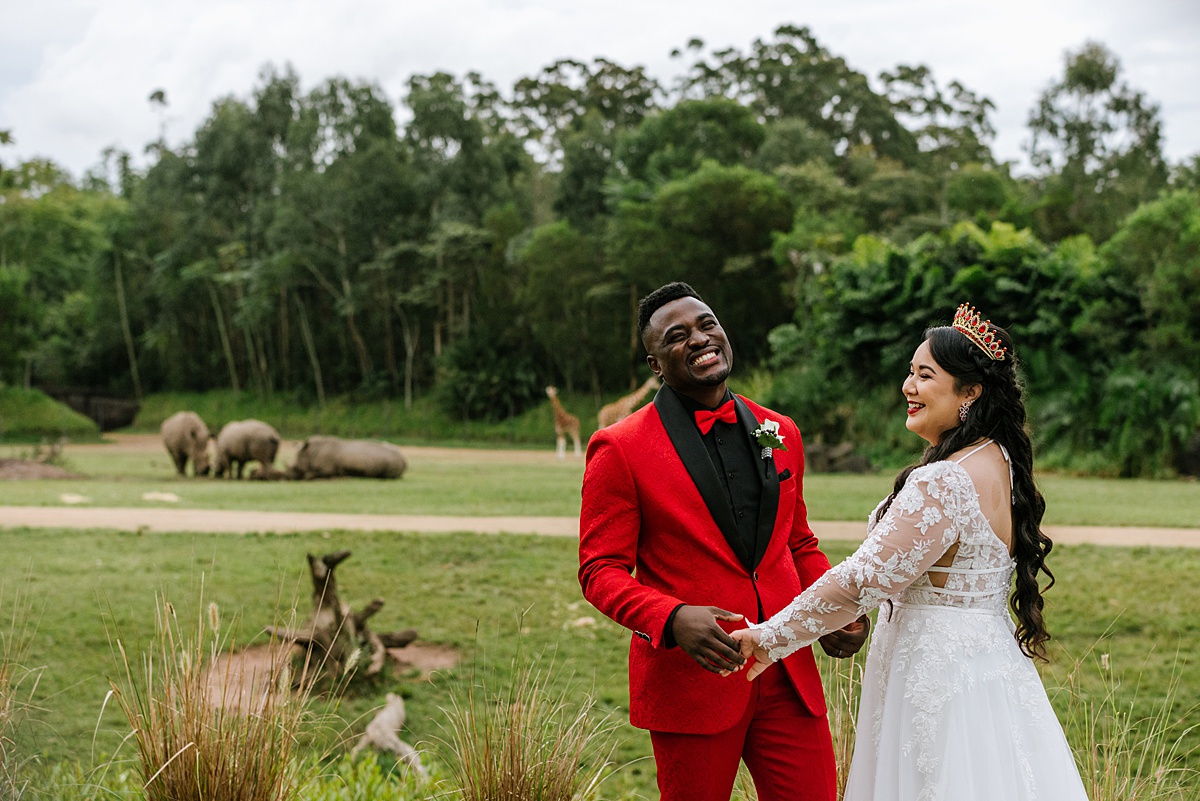 Our Love Story
We met at the Brisbane's Treasury Casino where Tai was working at the time as his part time job whilst studying. I happened to meet Tai there when I went to the casino for dinner with a friend.
We were in Jamaica when Tai proposed. Tai just finished climbing the Dunn's River Falls and lead us on a walk through their tropical gardens on a small lake bridge.
Our Next Big Adventure
We want to pay our new home off as early as possible. We have just achieved paying for two brand new cars.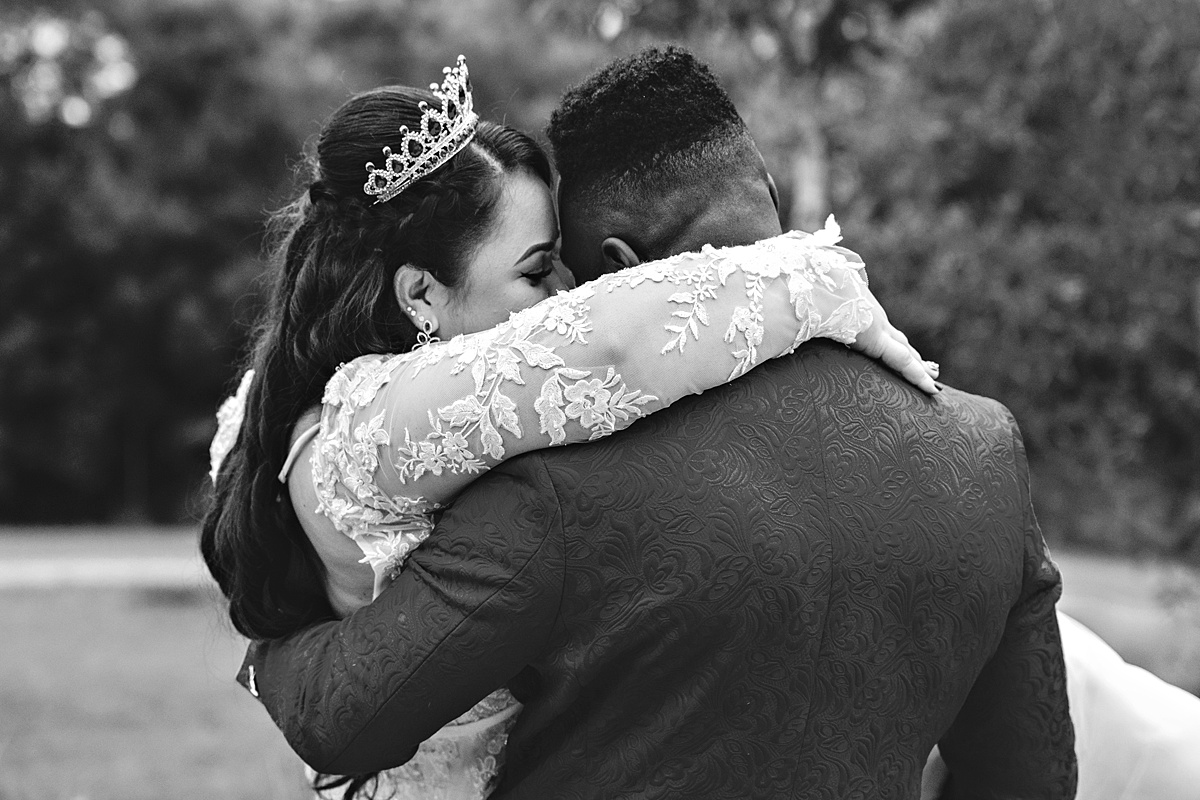 Wedding Secrets
Biggest splurge: Getting married at Australia Zoo 
Best money-saving decision: We saved money on our guests as we only had our immediate family there. Other than covid restrictions, we were able to keep costs down this way and we actually didn't have any bridal party. It was all about us.
Bride's dress: Exquisite Gowns by Yvonne
Groom's attire: Reuben F Scarf
DIY: Yes, we D.I.Y our wedding favours which were full of "His & Hers favourites" treats.
Honeymoon: The Star Grand, Gold Coast Casino
Number of guests: 14
Wedding budget: $20,000
Actual cost of wedding: $15,000