6 Steps to a Stress Free Wedding Morning
27th May 2014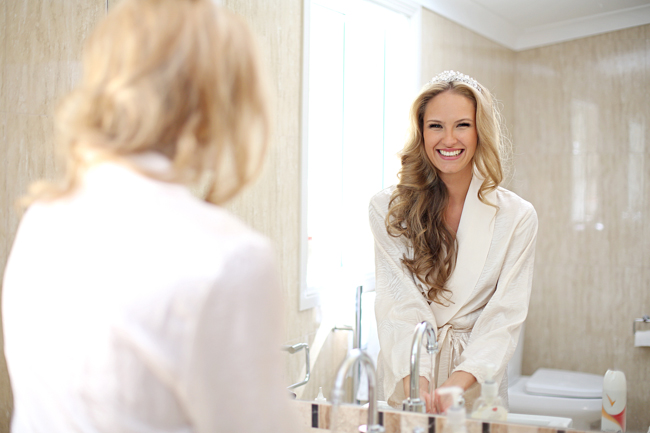 Step One: Put your phone in temporary custody
Imagine answering 50 calls, responding to 100 texts, and hearing 150 Facebook notifications coming through… not so relaxing on the morning of your nuptials, right? Relinquish your phone to a trusted person who will remain nearby throughout the day and is free to screen your calls and only bother you with the super important ones. Anything else, including well wishes, can wait till tomorrow! 
Step Two: Eat eats & drink drinks
Start the day with something nice and substantial in your tummy, and something you know agrees with you. If you tend to bloat with gluten, this is not the day to throw caution to the wind and order pancakes. Stick with what you know makes you feel good and try to up the protein and limit the sugar. Protein will sustain you, while sugar comes with a high… but remember what comes up, must come down. And hydrate!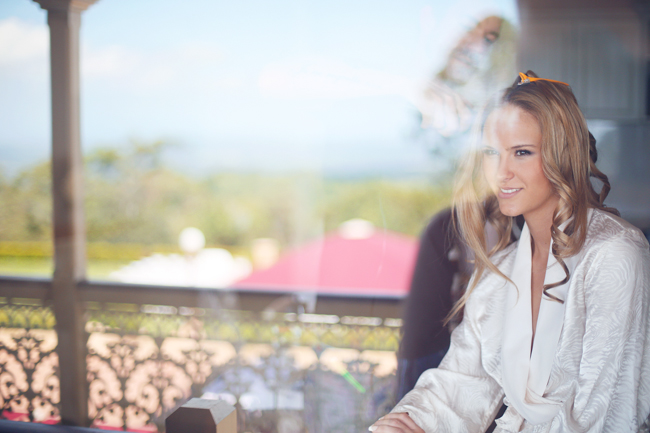 Step Three: Pamper yesterday
The time you have to get your makeup done, your hair, eat, relax… trying to fit in things like painting your toenails and tanning (yes, I know it's obvious, but I've seen it…) is not ideal. Get your spray tan, manicures and pedicures a day or two before your wedding, so they are fresh. 
Step Four: Practice the tricky bits
If there are parts of the wedding that you are anxious about, practice them before the day. If you are worried about your speech, practice in front of a friend you feel comfortable with as many times as you can. If you are concerned about walking in heels, put them on as frequently as possible in the lead up to the big day. If you are worried you are going to mess up your first kiss or first dance, well this will be stacks of fun to practice in advance with your fiance! This preparation will prevent you from building up the nerves all morning.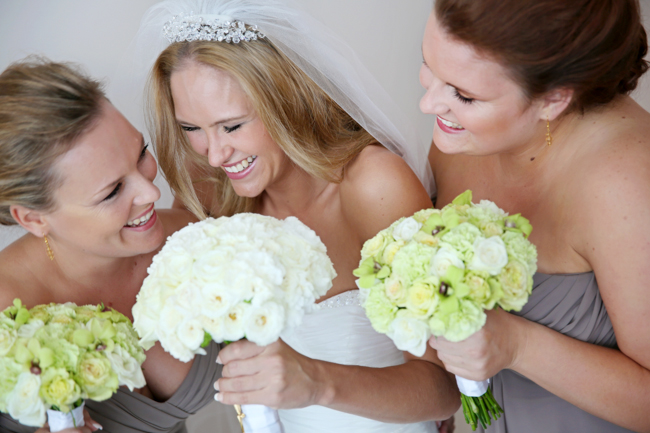 Step Five: Delegate, delegate, delegate! 
I would be surprised if you hadn't heard this before, but handing over on-the-day jobs to trusted family and friends is so important. Make sure the people you choose are not your bridesmaids, though. You need them there with you. 
Step Six: Be Elitest 
Limit the number of people in the room to your inner circle. This is the one time I would recommend you get your clique and don't allow yourselves to be penetrated. I give you permission to snob it up like a little snobby snob. Because this: drop ins will halt the process of your getting ready when you're strapped for time, or you won't be in a position to stop the proceedings and you will end up feeling guilty for not giving them the attention they deserve. Let everyone know you're looking forward to seeing them at the celebration and making a big entrance – that's usually enough to deter drop ins. Threats I don't recommend, but you do what you gotta do, no judgement.