How to Choose Your Wedding Hair Stylist
28th November 2012
Where to Start
All eyes are on you for your wedding day, so be sure to have your hair looking immaculate. Of course making the decision to go for an up-do, flowing locks or somewhere in-between is a personal choice. Here are a few things to consider.
Which style usually suits you and will have you feeling most comfortable on the day?
Are you wearing a veil or other hair accessory?
Which style will look best with your dress?
If you are going with a theme, is there a hair style that will best fit this theme? Eg. 1950's period style needs structured curls with height or a beehive.
Why not take a browse through our hair style gallery, taking note of the how the hair styles work with dresses similar to yours. You can then find the contact details of the hair stylist of your choice and more images in our wedding Supplier Directory.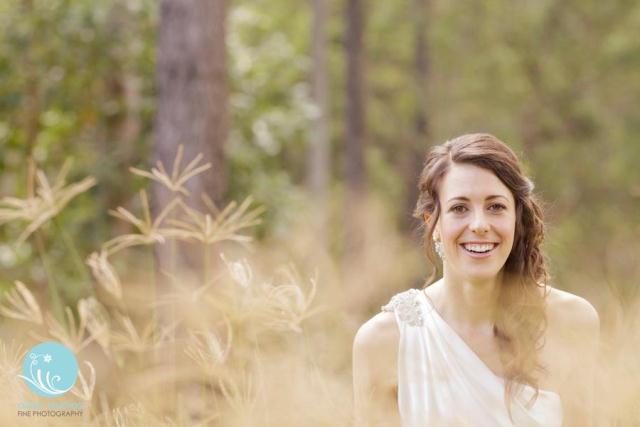 Allure Hair & Beauty, photo by Adori Studios
Questions to Ask
Whether you have an exact idea of your preferred style or not, give one or two stylists a call and grill them with the following questions.
Are you available on my wedding date?
Do you have other weddings booked in on the day or will you book in other wedding parties? If yes, could you please provide me with details of your scheduling on the day.
Will you replicate a style I have chosen, and/or will you suggest a style that will suit me and fit in with the style/theme of my wedding?
How long will it take to style each member of my wedding party?
Do you use strong hold products?
Will I be required to come to your salon, or will you travel to me on the day? And is there a travel fee?
Can you supply me with a full list of charges?
Will you do a trial? How much do you charge for a hair style trial?
Will you put in my veil/ hair accessories on the day?
Do I need to put down a desposit to secure my booking?
These questions are conveniently laid out for you with space to record your answers and any additional comments in our Planning Tools section here.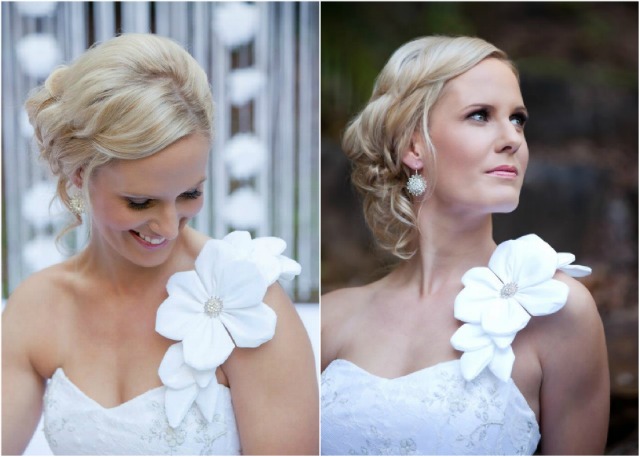 Hair by Nicola, photo by Lindy Photography
To Trial Or Not To Trial
Don't be a goose, this is not the time for winging it. Most people are quite particular with their hair, whether they realise it or not. While your stylist might find you absolutely gorgeous with a full head of curls with body, you might have spent your life trying to achieve the classic glossed down effect. It is definitely important to have a practice run and iron out any details before your big day.
If you walk away from your trial hating your hair, you have not communicated properly with your hair stylist. Make sure you speak up when you have the opportunity. A trial is, by definition, your chance to try a style and if it doesn't work, try something else. Don't write off your hair stylist if you weren't completely happy with your trial for one reason or another. Consider whether or not your direction was clear or if you and your stylist have different ideas of what a relaxed, bohemian style actually is. Explain your likes and dislikes, come up with an image for reference and give it another go.
Taryn Smith Hair Artistry, photo by Matt Rowe Photography