Top 5 Reasons to Marry in Winter
11th July 2013
Today we have a guest blog from Sunshine Coast wedding planner, Emma McGee, director of Wild Heart Weddings
Update: Wild Heart Weddings have now merged with Something For Catering.
Winter is an AMAZING time on the Sunshine Coast!  There aren't many places in the world where winter means a mild 20 degree day with clear sunny skies and a gentle breeze.  If you ask me, these are prefect conditions for a wedding.  Below are my top 5 reasons you should consider holding your wedding during the gorgeous winter months here on the Coast.
5. Weather
As mentioned above, the weather in winter is gorgeous.  Dry, mild days and crisp clear nights. The boys can wear their suits in comfort, rather than breaking into a sweat every time they move a muscle. The girls can rest assured knowing their beautiful hair and makeup will not melt away in the harsh sun. Your guests can sit through your ceremony in comfort and the chance of someone fainting because of heatstroke is minimal (yes, it's happened before!)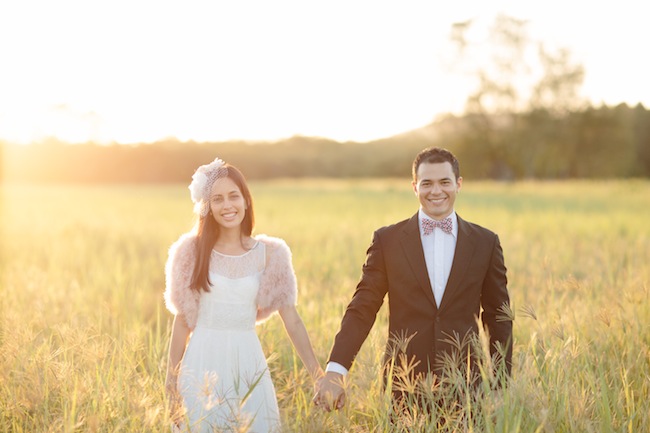 4. Light
 As you're all aware, the sun goes down earlier in winter.  This means you are almost guaranteed those beautiful twilight (or sunset) photos with your partner before your reception kicks off.  In summer, you could be waiting until 6.30 or 7pm for that amazing light, whereas in winter, you're more likely to see it around 5 or 5.30pm. Beautiful light means beautiful photos.
3. Accommodation
If you are like many residents of the Sunshine Coast, who have family and friends travelling from interstate (or overseas) for your wedding, you should certainly consider a winter wedding. Winter is the "off-season" on the Coast and this generally means cheaper accommodation rates.  A big winner!
2. Supplier Availability
Winter is generally a quiet period for weddings. The good news here is that it means your favourite photographer, celebrant or DJ is more likely to be available when you need them!  If you're getting married in Spring or Autumn you will need to get in very early and be prepared for a little disappointment as the popular suppliers book out very fast during Wedding Season!
1. Pick Your Own Date
Do you have a date that is special to you?  Chances are you'll be able to have your wedding on that day if it's during the winter period. As it's not the most popular time of year for weddings, the chances of you getting your dream venue on a date of your choosing is highly likely. No need to wait up to two years for your favourite venue to be available on your favourite date.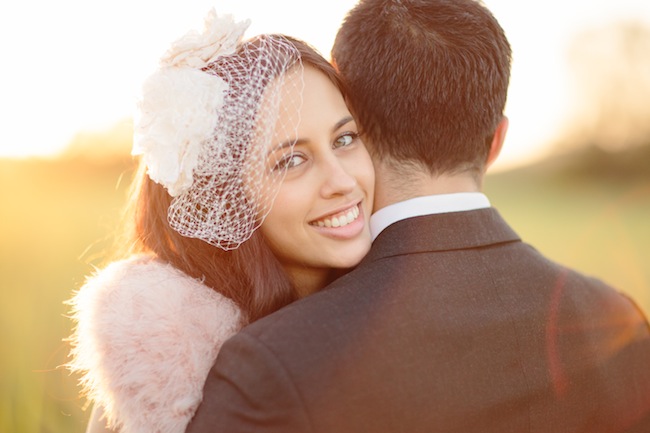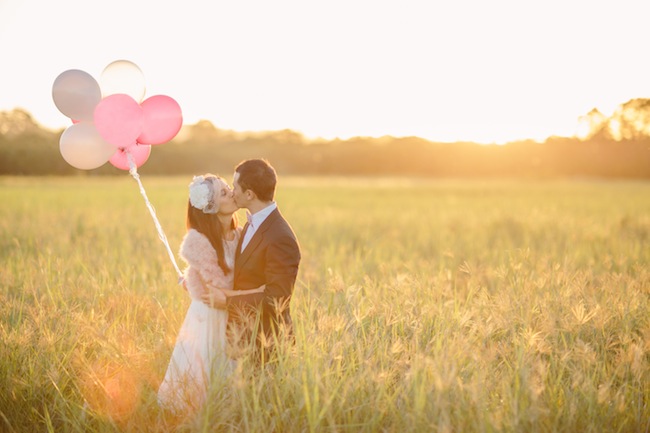 Thanks to our guest blogger today, Emma from Wild Heart Weddings, Sunshine Coast wedding planner extraordinaire!
A fur stole and a warm glowing light creates a perfect winter wedding look.Loving these gorgeous images? Us too! They are by Sunshine Coast wedding photographer, White Images Photography.