Meet Valentina Pintus | A-List Vendor
7th October 2021
Wedding hair and makeup artist, Valentina Pintus of Sunshine Brides, has been honing her craft for over 10 years, working in fashion editorial, retail and now weddings.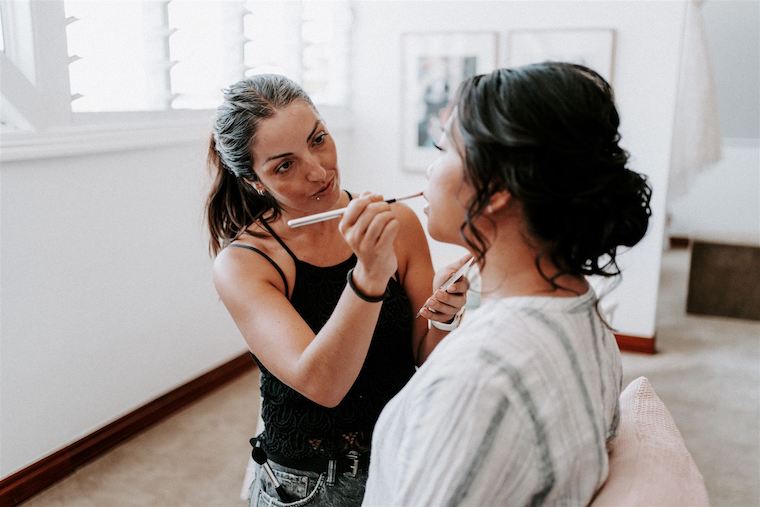 In her home country of Italy, Valentina Pintus of
Sunshine Brides
 began her journey as a hair and makeup artist 10 years ago. Her career kicked off in the fashion industry, working on editorial shoots. She transitioned into retail as a specialist makeup artist in Sephora before moving to Australia and starting her wedding hair and makeup business. 
While she loved the fast pace of the fashion world, she says wedding beauty work gives her a different, and very special, feeling. "When you are working with models they are used to have their makeup or hair done all the time while with brides you can feel you are giving them something special and unique and that makes me happy!" 
Anyone who has met Valentina will attest that she is very passionate about what she does. I've found most people, who enjoy their work are. Valentina puts it simply, "At the end of the day I want to be happy while I do my job!" 
Read on to learn more about the lovely and talented Valentina Pintus.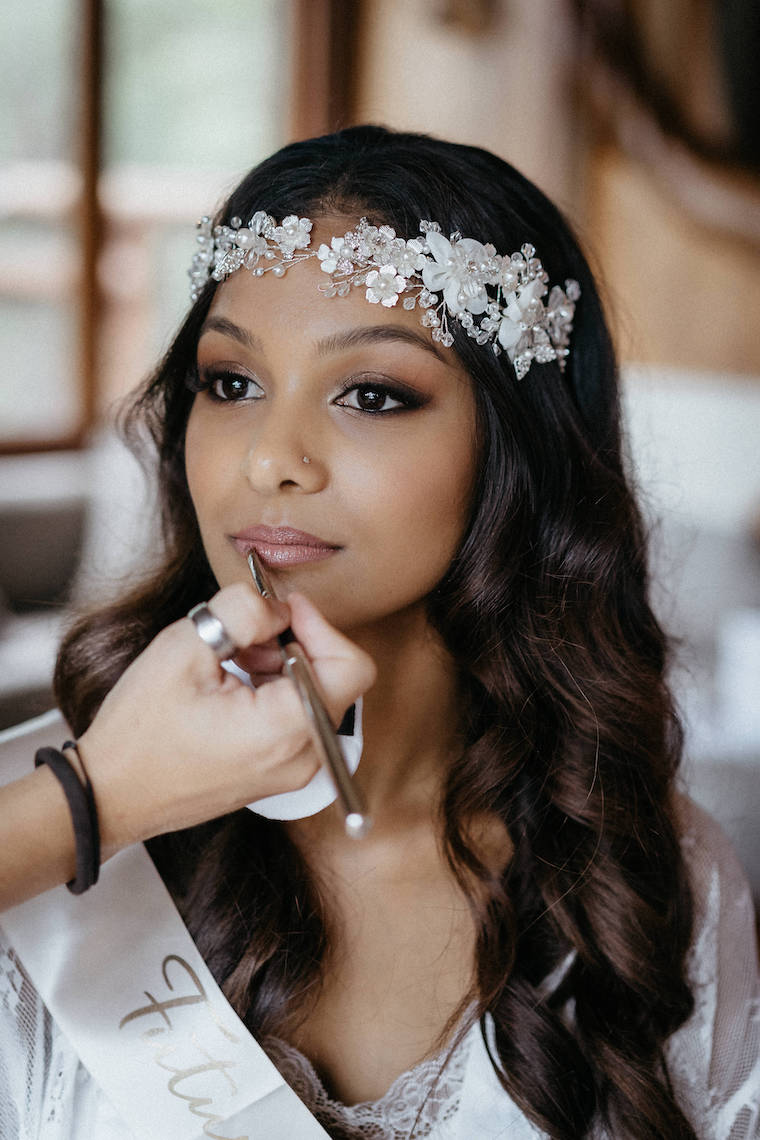 What is one unique service you offer?
I offer a Full Day package, where I stay with the bride for the whole day. After the initial prep, I stay to touch up hair and makeup before the portraits with the groom on location, and if required I can change the hair/makeup look before the reception.
Prior to working in the wedding industry, what did you do?
I used to work as a makeup specialist for Make Up For Ever in Sephora. That helped me a lot, improving my customer care and learning how to listen to what people want, deal with their expectations and deliver what they want.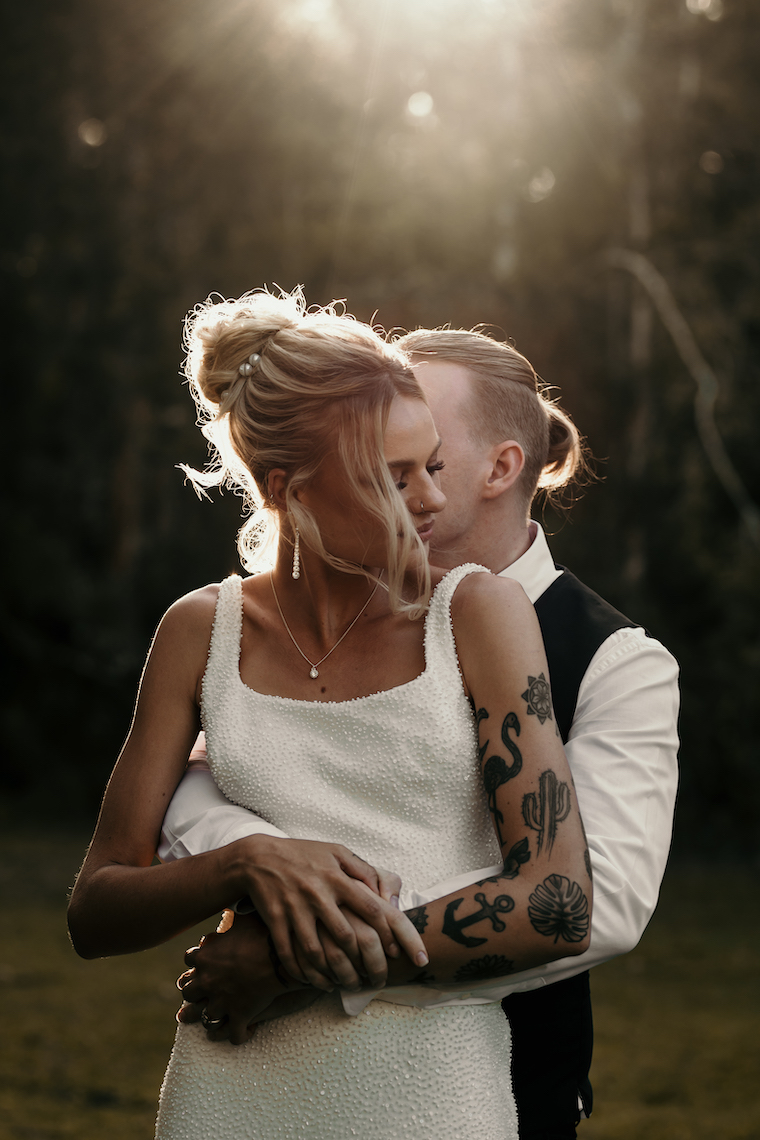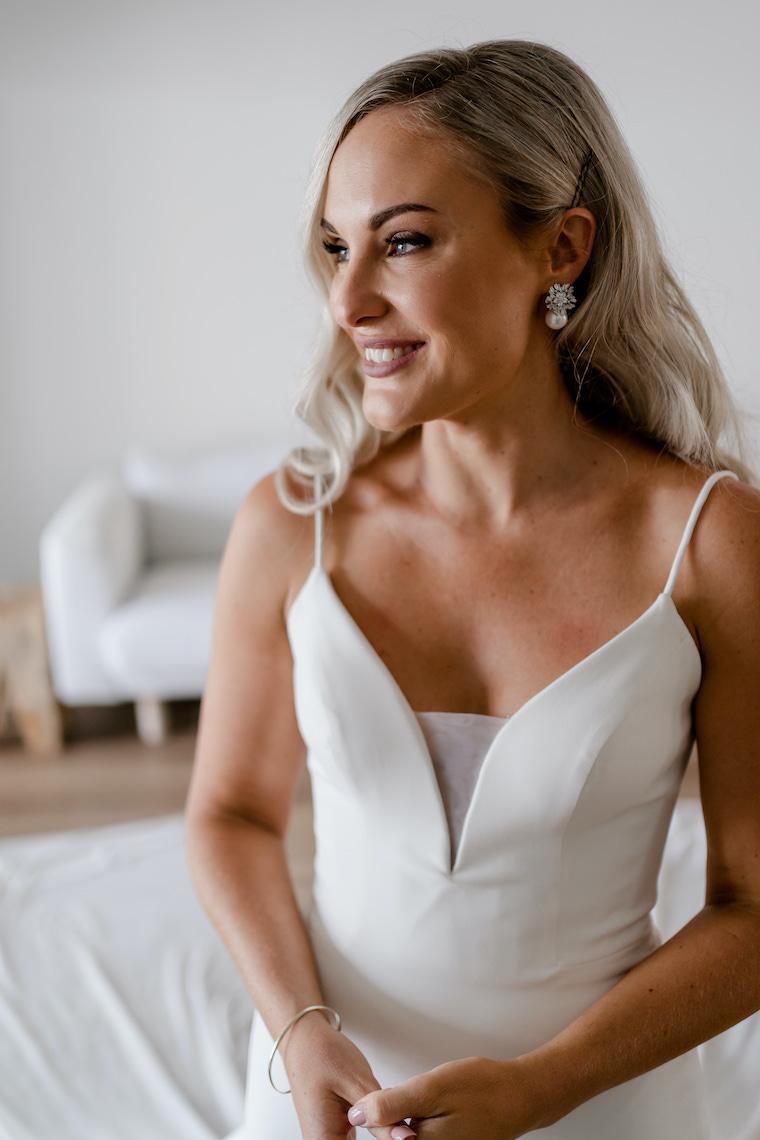 What do your happy clients always say after having worked with you?
Most of the times they say that I nailed the hair and makeup look and I created exactly what they envisioned. They also say that I made them look beautiful and they appreciate my fun and warm personality.
Take me through your process of your on-the-day job.
I have everything ready in my kit on the night before, but I usually double check everything in the morning (just in case). I get to the bride location about 15 minutes before the scheduled starting time to find the best position to set up (I basically check every room to find the best light!).
I always send a timeline to the bride the week before the wedding so that everyone is ready at the time required, as we are on a pretty strict schedule. Even if I normally have some little extra time up on my sleeve, as there are little hiccups during the day (like some extra time for lunch, or to have a look at the flowers when they get delivered etc).
The bride usually goes last for hair and makeup, so that when the photographer arrives we can take those last "getting ready shots" and veil placement.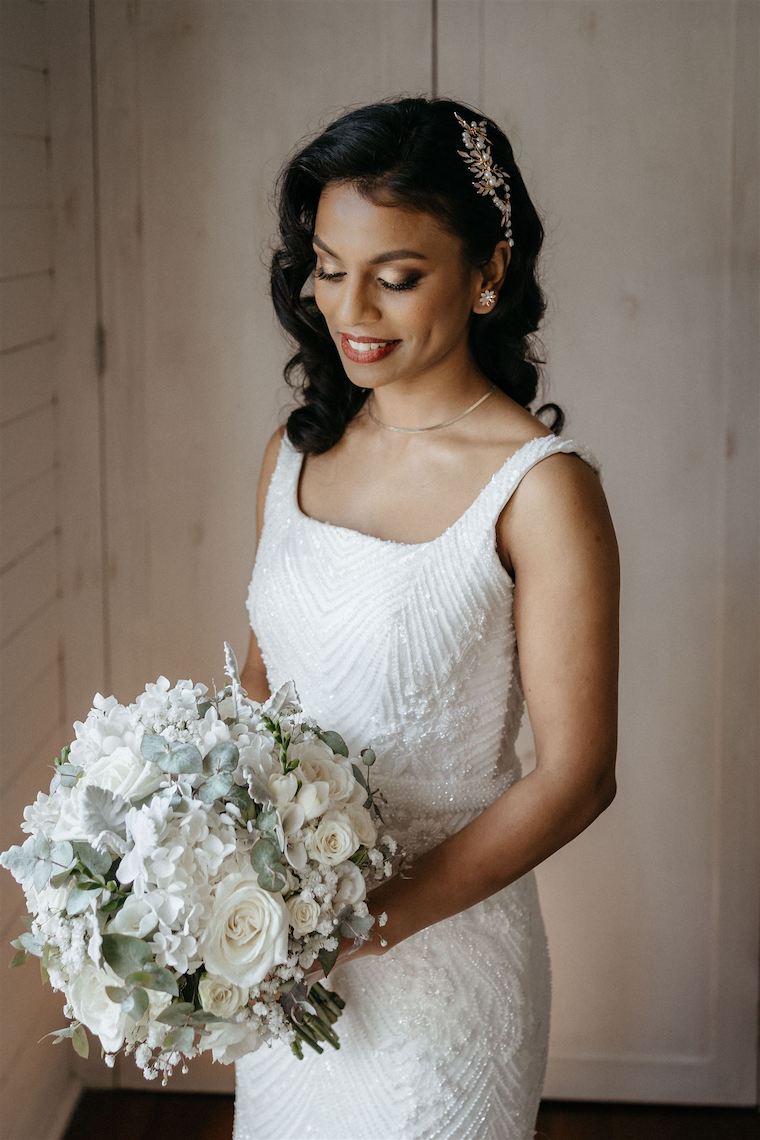 You have a completely free day to hang out on the Sunshine Coast. Get out about! Where are you going, what are you doing and who are you with?
If it's a sunny day, I would most definitely go to the beach. Mooloolaba Spit or First Bay in Coolum are my fave spots. I love to sunbathe, going for a swim and relaxing reading a book. Most of time I would have lunch at the beach too. Later in the day for sunset, I would go with the girlfriends at the Wharf or at Pier 33 – best places for a sunset drink!
Share something we might not know about you. 
I love cooking for people, but if I am by myself I would survive on salad. Eating alone it is so sad! I love everything that revolves around food and the sharing experience of food. I love cooking traditional Italian dishes or experimenting with different cultures' foods. I would cook for a group of friends and just spend the time around the table eating, drinking and chatting.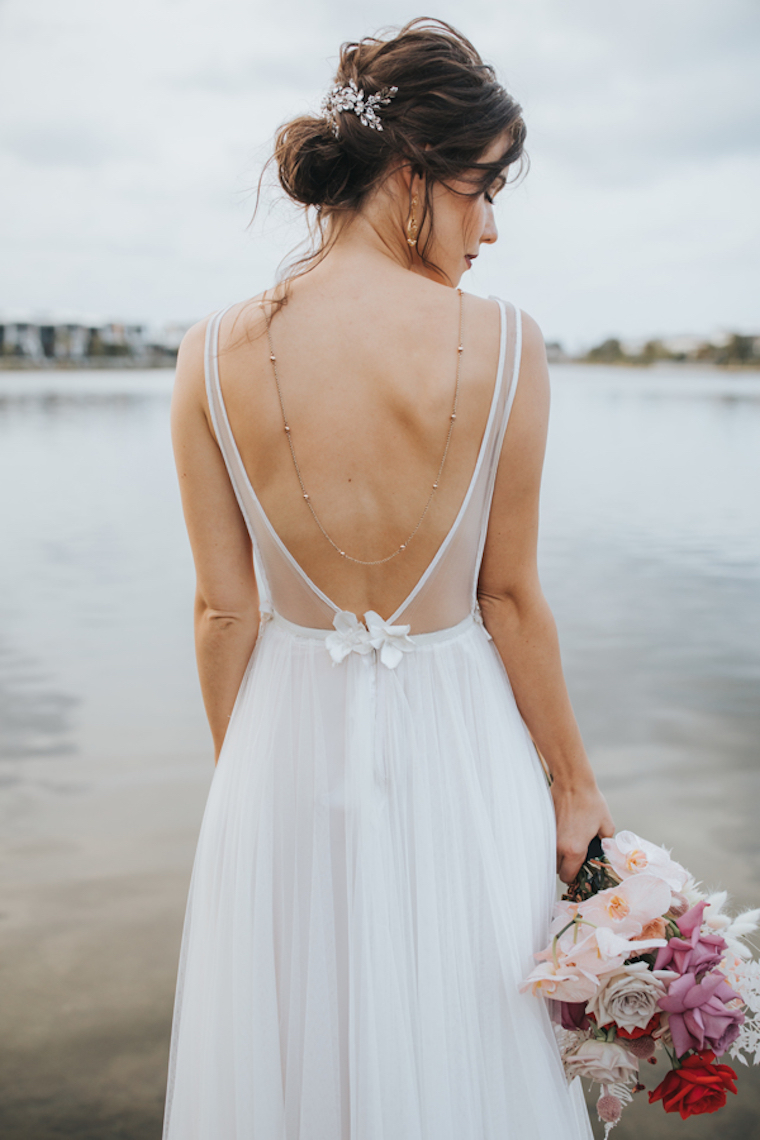 What's happening in your specific area of weddings this year? 
I am seeing more intimate weddings and elopements and also the trend I am loving the most at the moment is what I call "the modern romantic bride". Gowns with more straight lines , bridal separates (top and skirt) opposite to the classic bridal dress, simple but extremely elegant.
Effortless hairstyles, relaxed waves or textured ponytails with some statement hairpiece, radiant makeup with attention to the eyes and soft, pastel colours and greenery in the floral decorations.
Images by Shae Estella, Luke Middlemiss Photography, Mallory Sparkles Photography, Naturally Jek Photography, The Love Archives. 
Meet Valentina