Samantha loves Damian | Maleny Wedding
30th July 2021
After rescheduling due to Covid, Samantha and Damien weren't bothered in the slightest by a little bit of rainfall on their Maleny wedding day.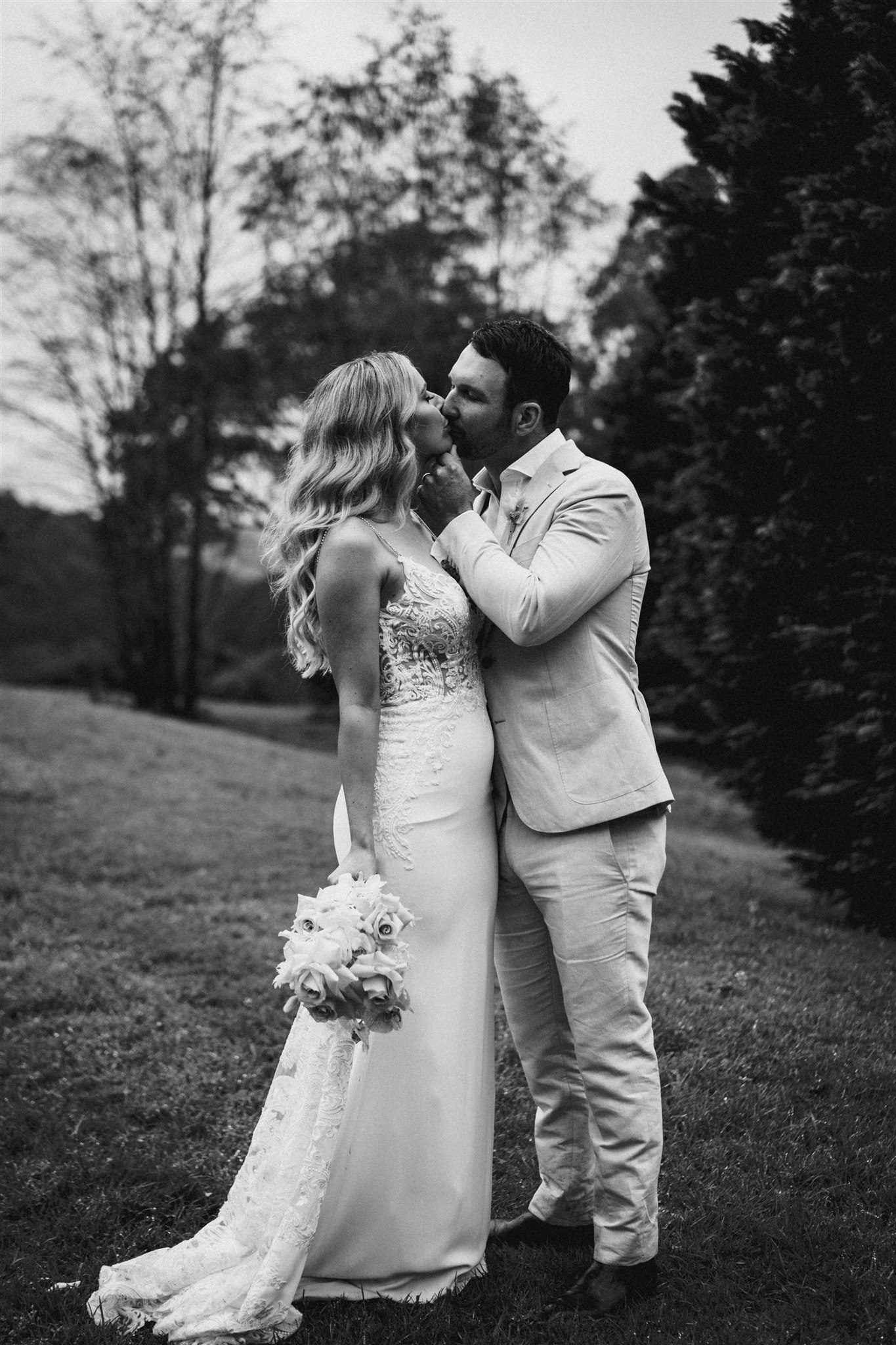 They met when they were just 18, and have filled one another's lives with love and adventure ever since. Samantha and Damien became engaged in 2019, which of course meant their wedding was originally planned for 2020. They faced the challenge of rescheduling their wedding day during Covid times, but when it finally happened, it was the perfect day – rain and shine, which both showed up on the day! 
The one thing Samantha says any future couples shouldn't scrimp on is getting a videographer to capture all the special moments of the day. There's no better way to hold onto those memories! Check out the highlights film by Graeme Passmore Photography & Films of Samantha and Damien's Maleny wedding day below. 
Vendors
Photographer / LUKE MIDDLEMISS PHOTOGRAPHY
Videographer / GRAEME PASSMORE PHOTOGRAPHY & FILMS
Ceremony venue / MALENY MANOR
Reception venue / TIDES WATERFRONT DINING
Florist / MONDO FLORAL DESIGNS
Hair stylist / EVALYN PARSONS
Makeup artist / ERIN FEDELE BEAUTY & MAKEUP ARTISTRY
Styling / LOVEBIRD WEDDINGS
Entertainment / THE FAMOS
Stationery / LABELLE CREATIVE 
Celebrant / I AM CELEBRANT SAM 
Wedding night accommodation / RUMBA RESORT
SAMANTHA & DAMIAN // Maleny Manor from Graeme Passmore on Vimeo.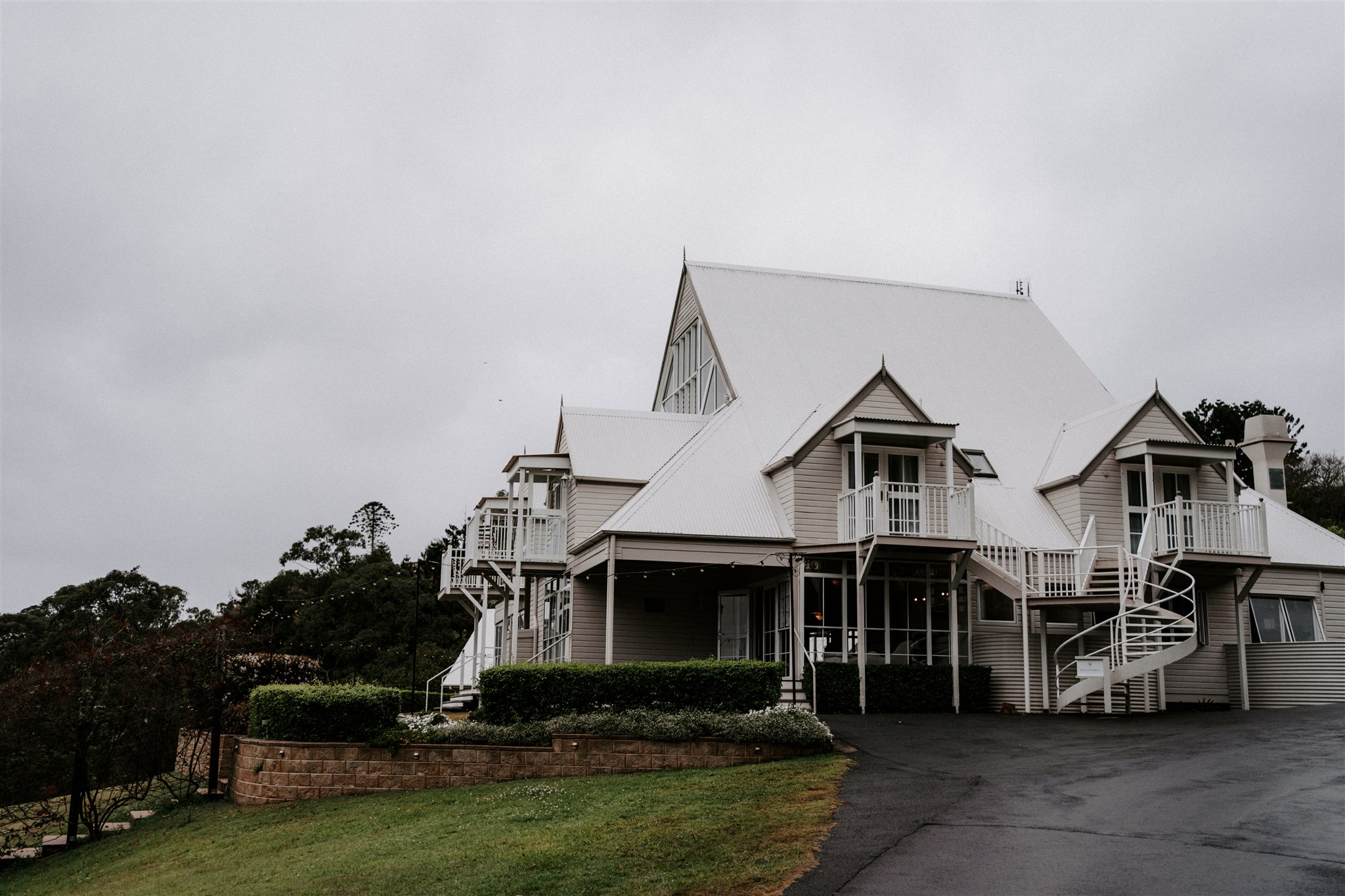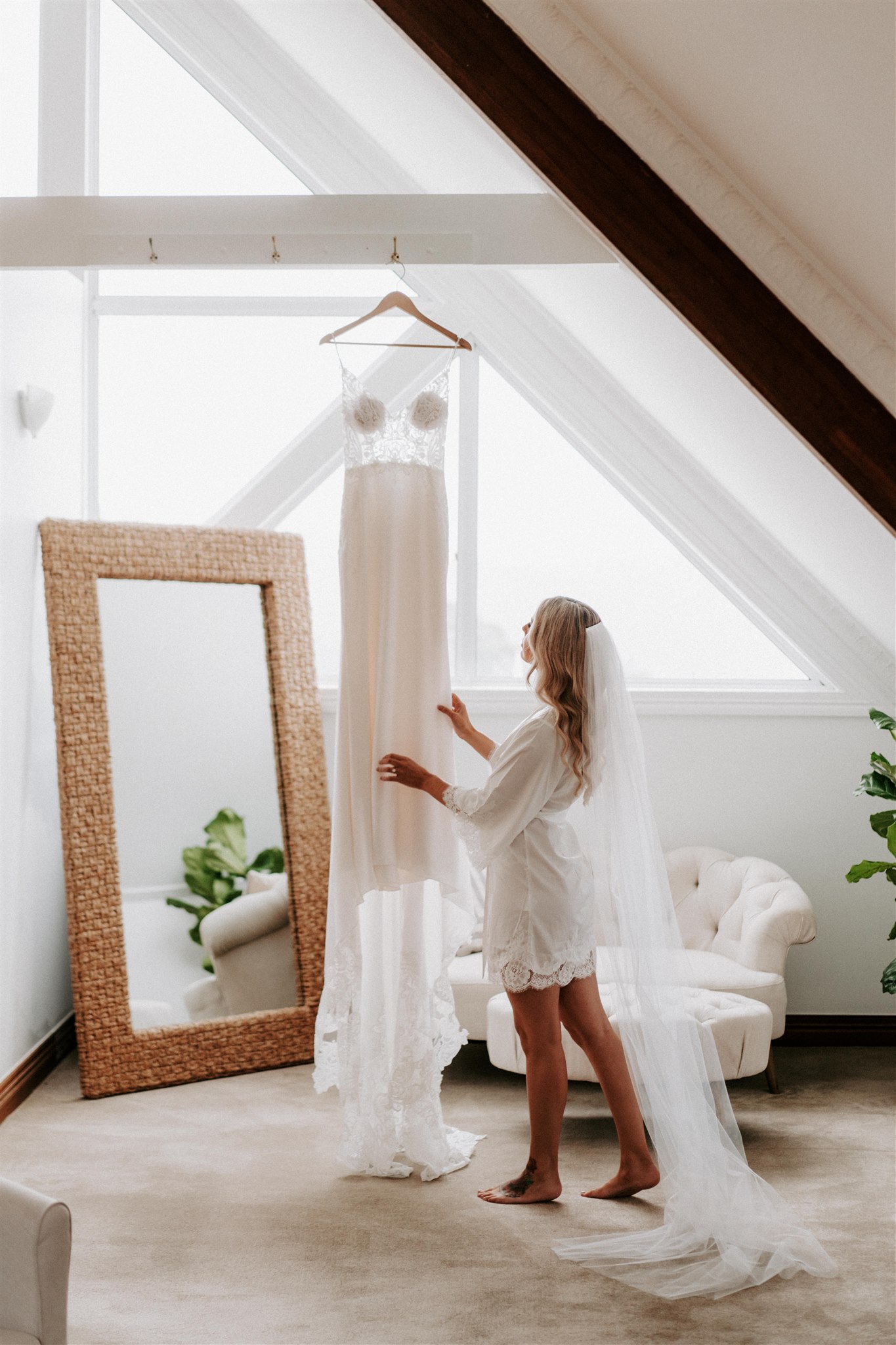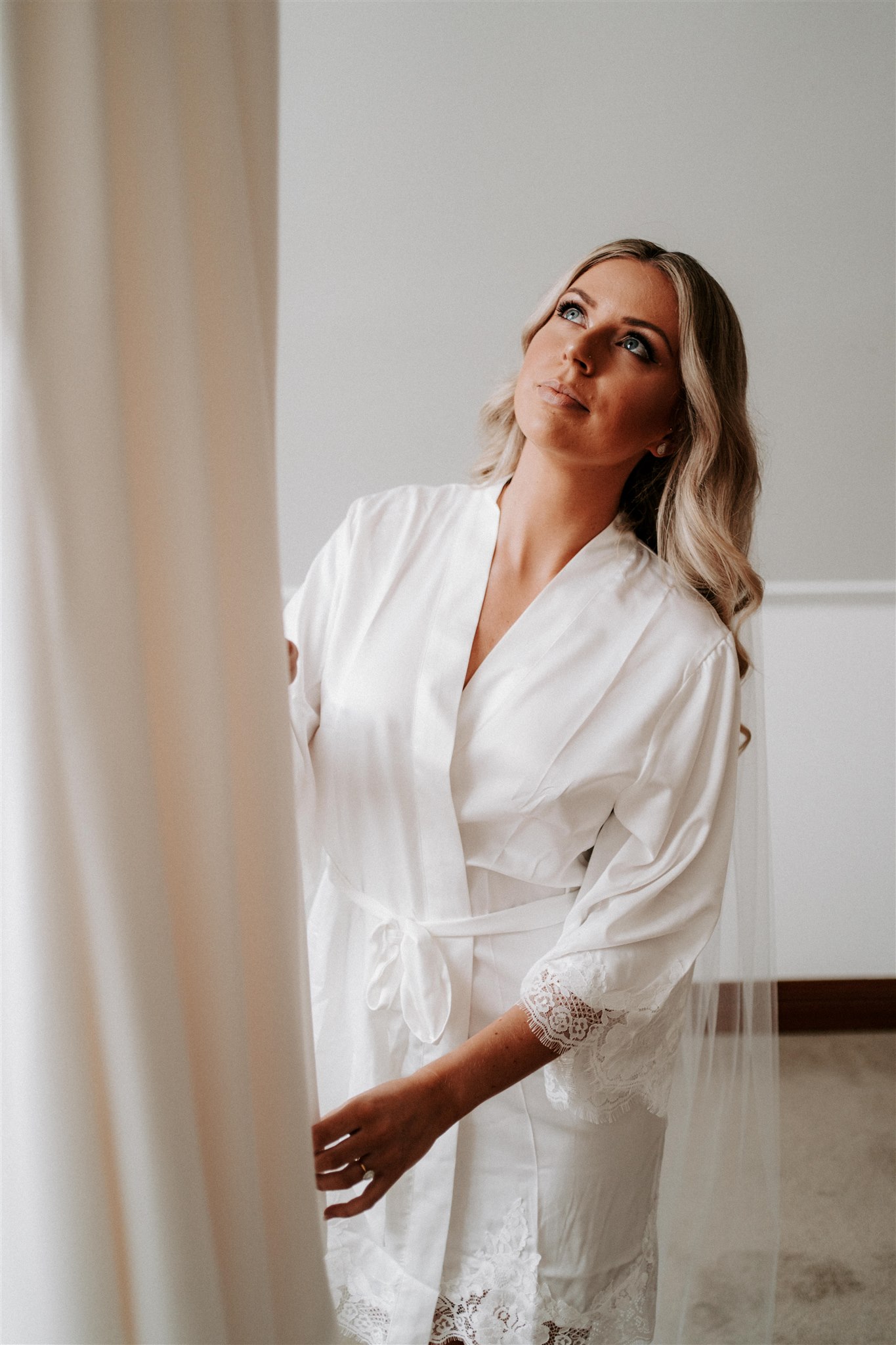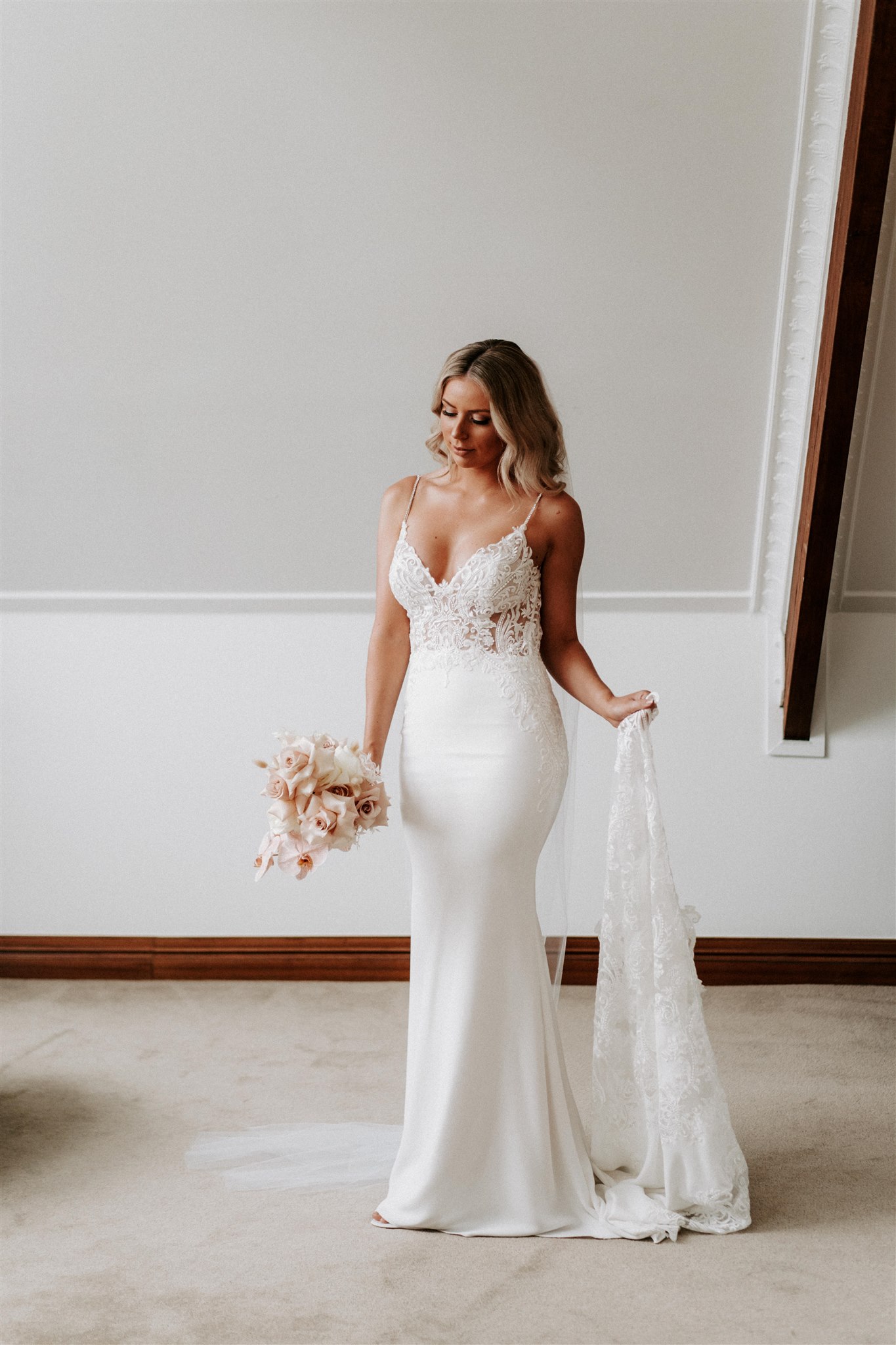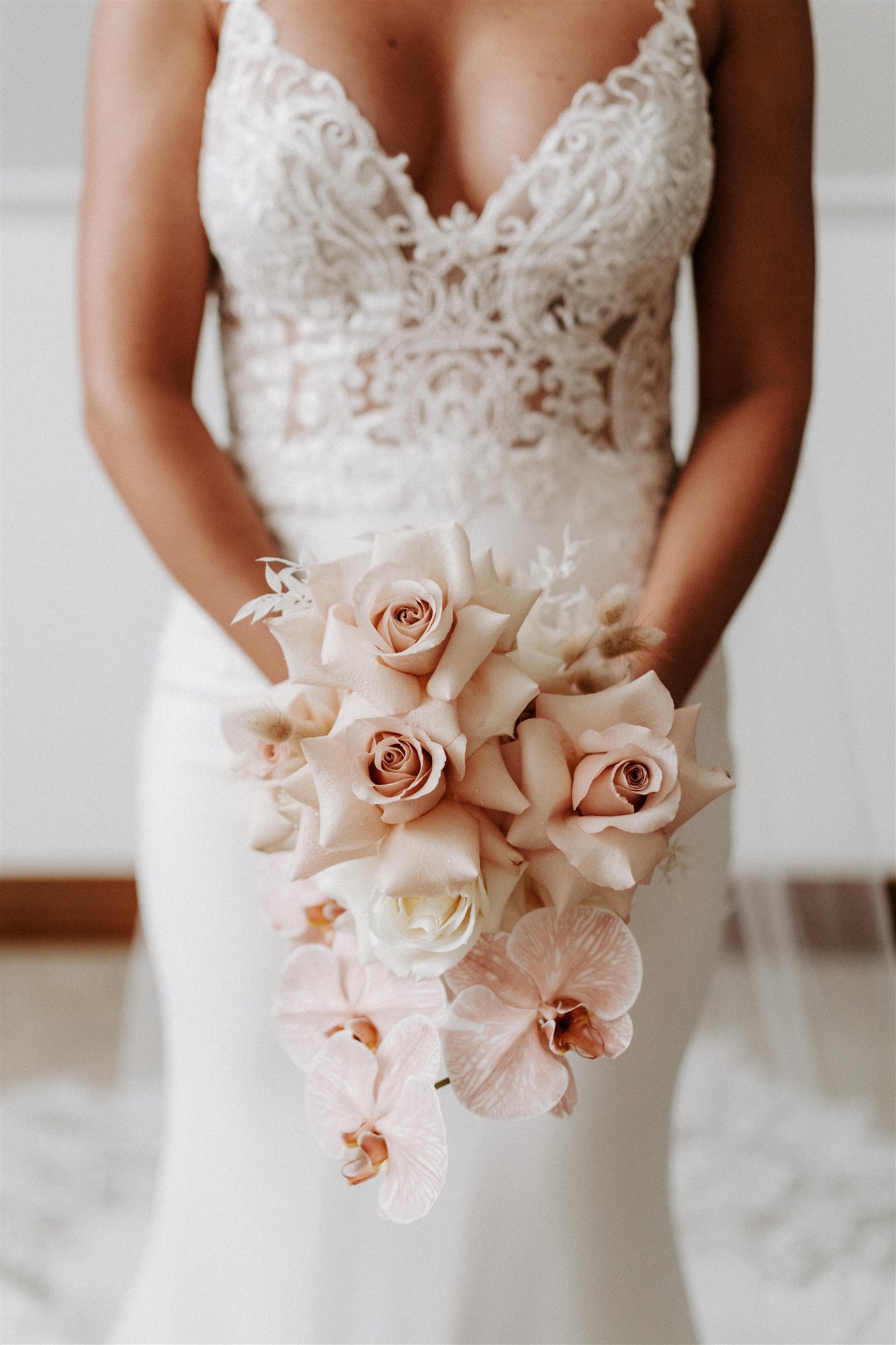 Our Biggest Priority
A priority for us was definitely food! We wanted to make sure our guests would not go hungry – or thirsty for that matter – and we wanted them to be able to choose their dinner from an a la carte menu and eat something they enjoy rather than alternate drop or buffet style. The photographer was also a major priority for us because photos provide the memories we will look back on for years to come.
Our Biggest Challenges
COVID-19! Although that initial phone call confirming the postponement was devastating, the challenge was actually rescheduling a date that suited all of our vendors. We ended up getting married on a Monday in September which enabled us to have all of our preferred vendors, and our guests loved having a long weekend. Who doesn't!
Where I Found My Vendors
I found most of my suppliers using the Sunshine Coast Brides' Squad Facebook group and The Bride's Tree blog and magazine. My photographer, Luke Middlemiss also provided me with some of his recommendations.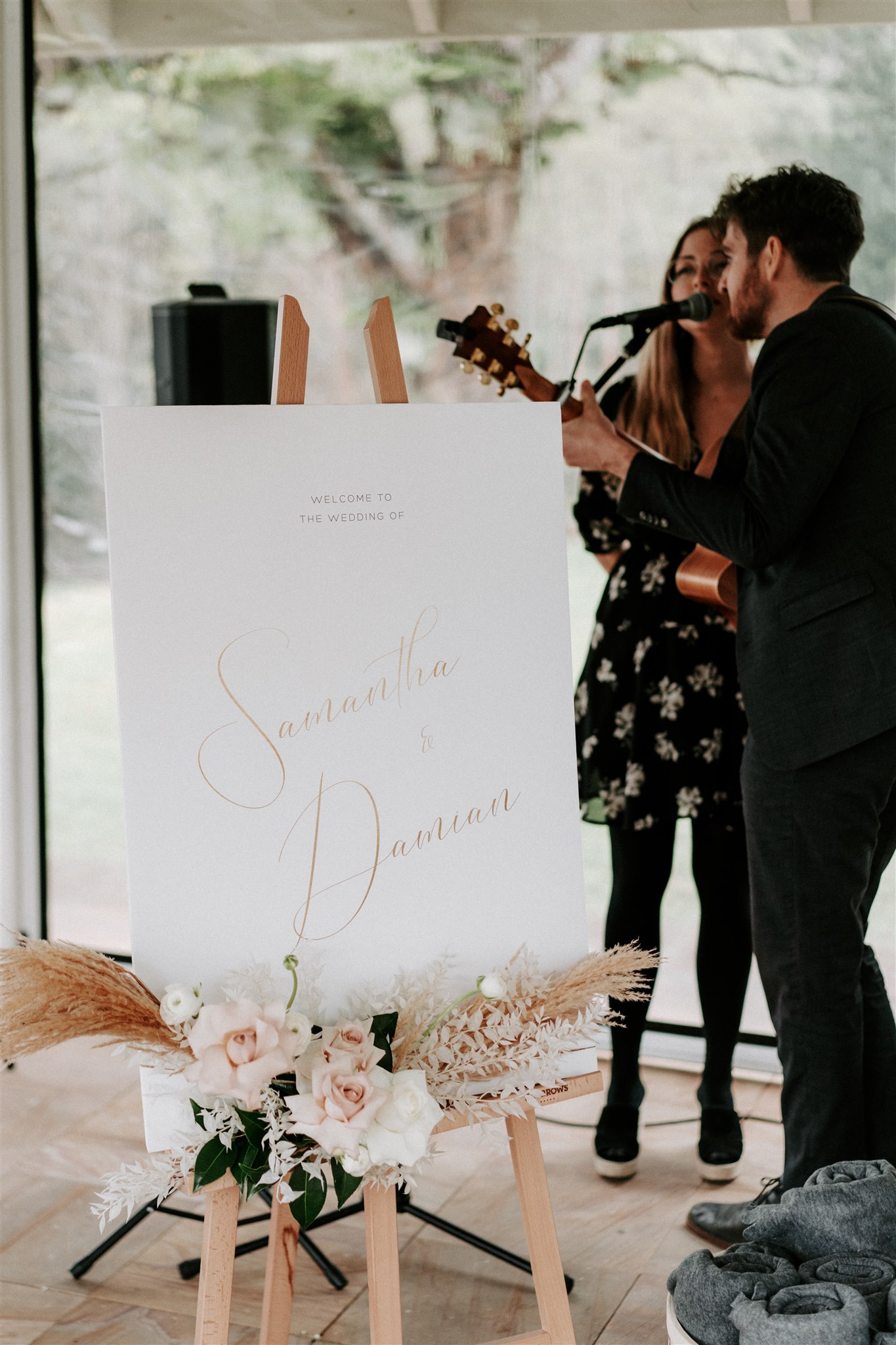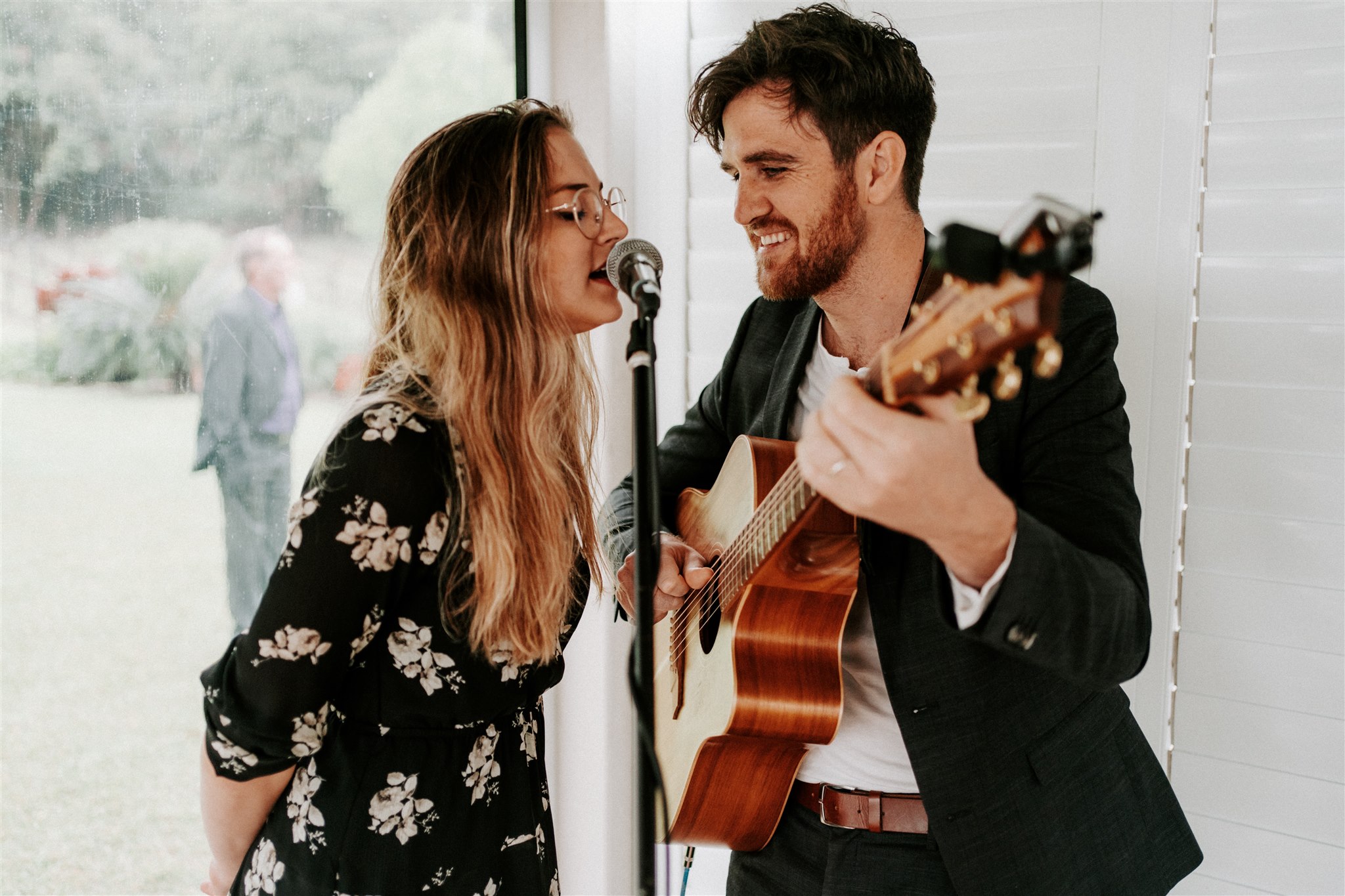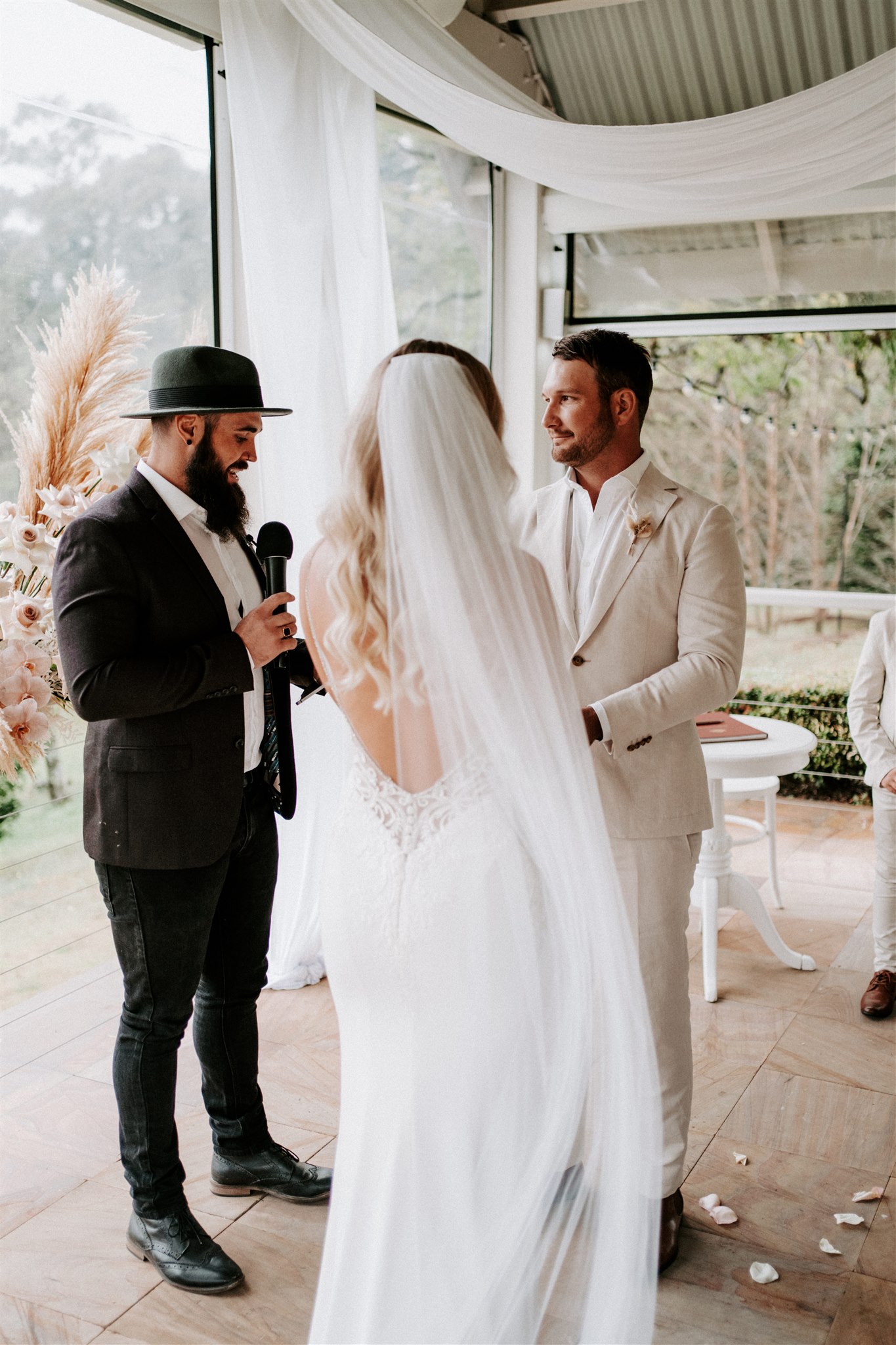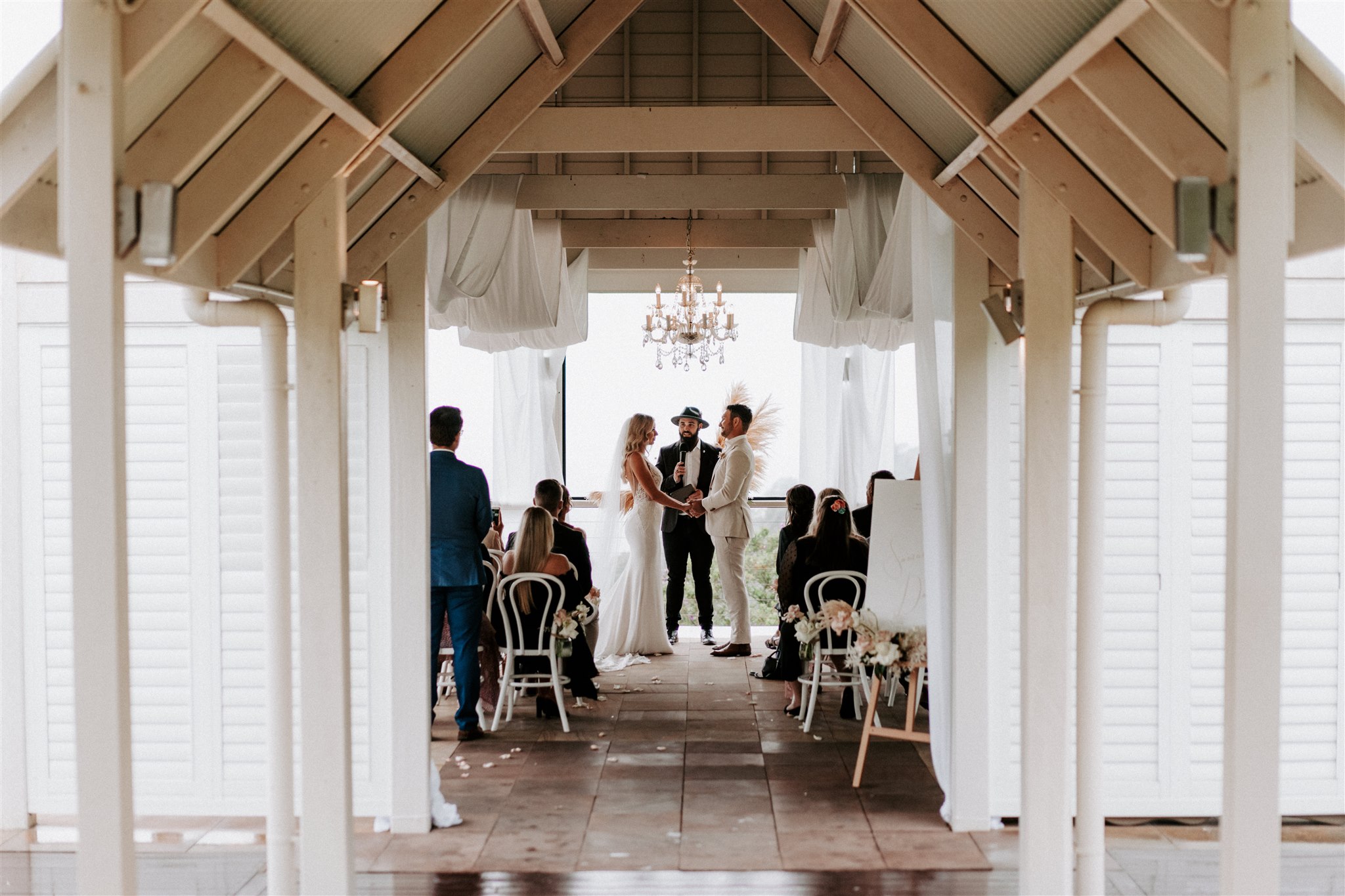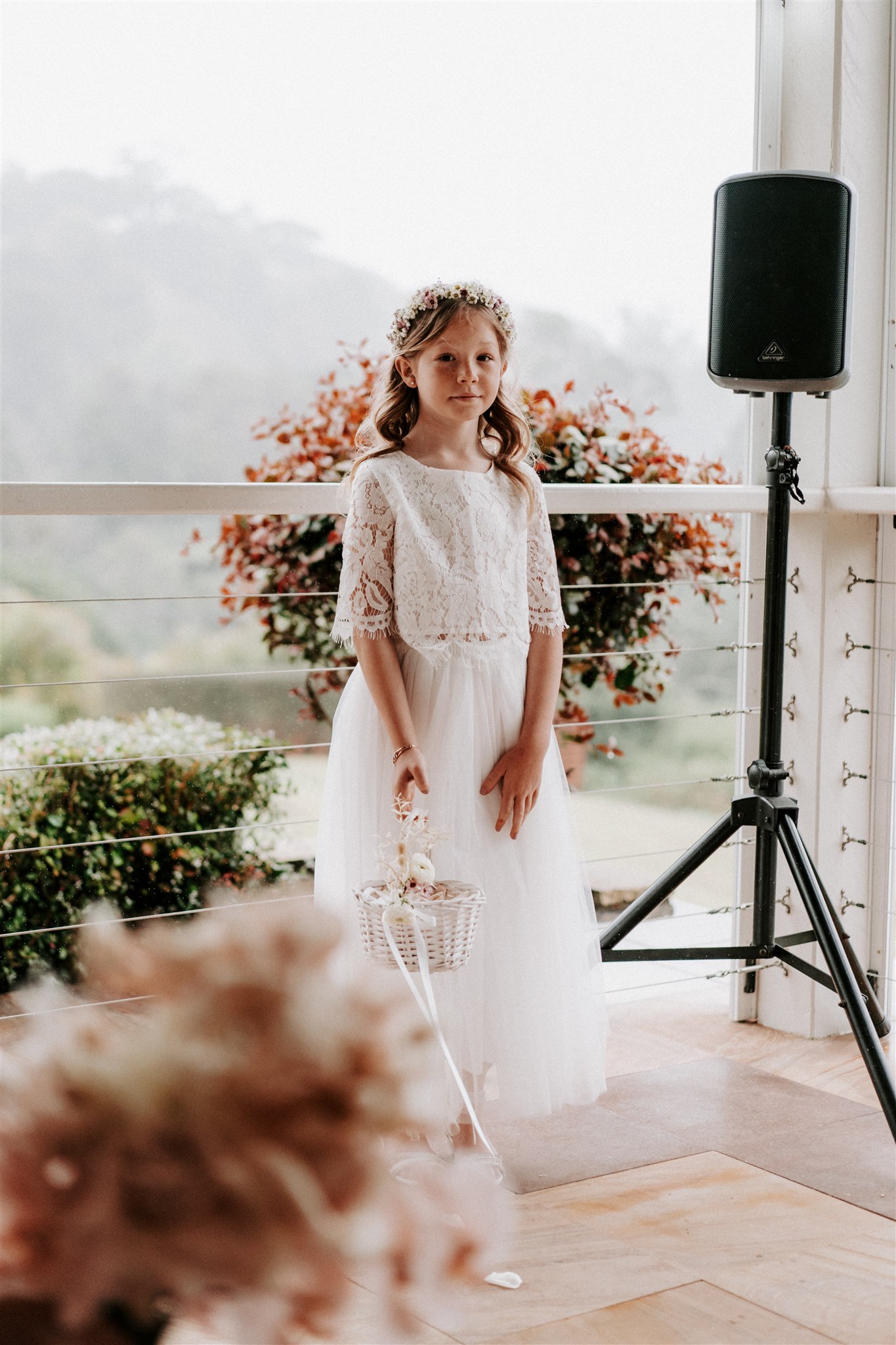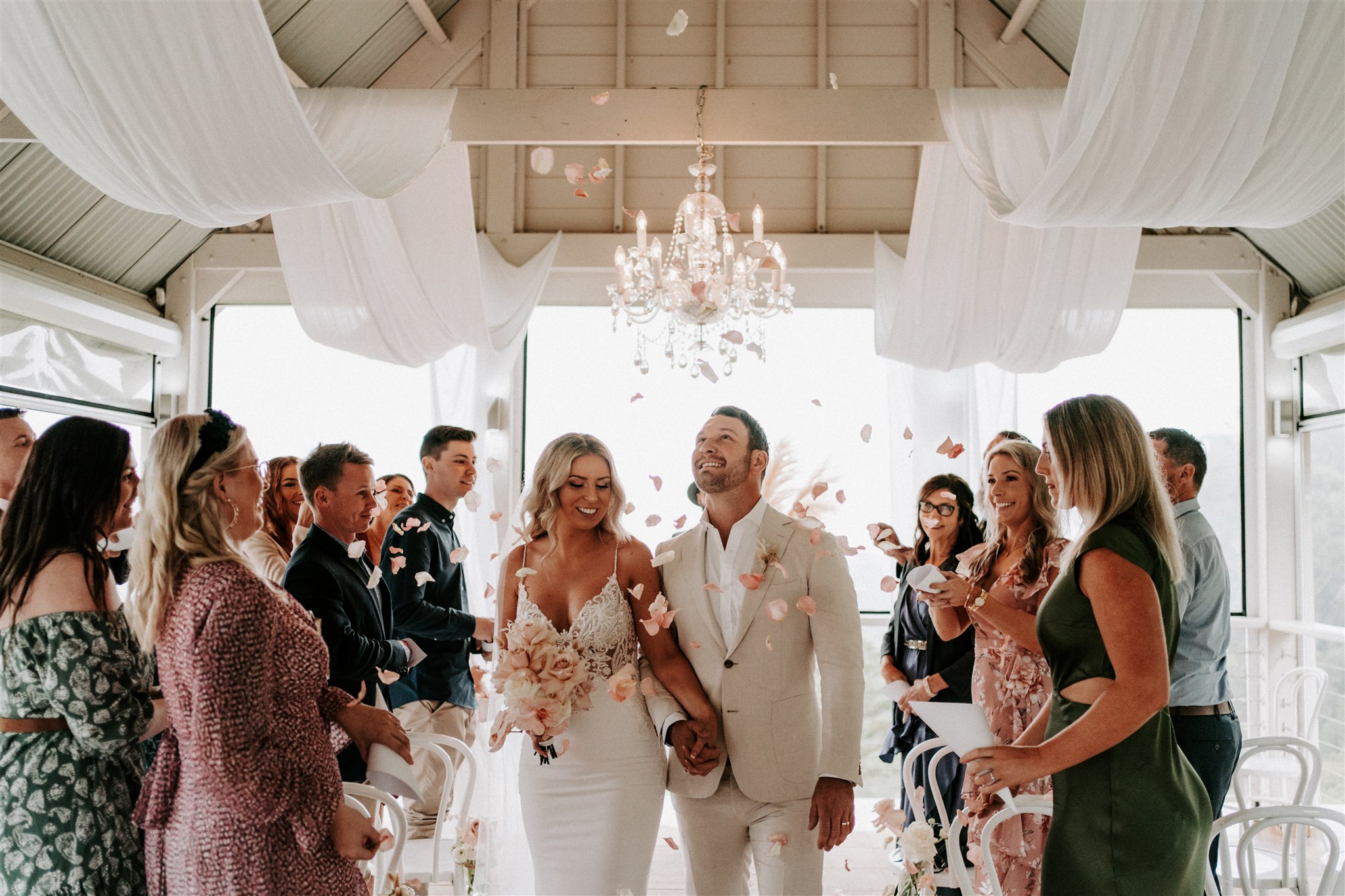 Advice for Future Brides
My first piece of advice is to make sure you love your rainy day ceremony option before booking a venue! No one ever expects that it will rain on your wedding day but if it does it is much better to be prepared and that way you will never feel let down. Secondly, if you're sitting on the fence about getting a videographer, the answer is always yes!
Our Next Adventure
We are going to live out our long-term dream of doing a huge 6-week ski trip in Europe! Once COVID-19 settles and international travel is safe, we will be on the first flight out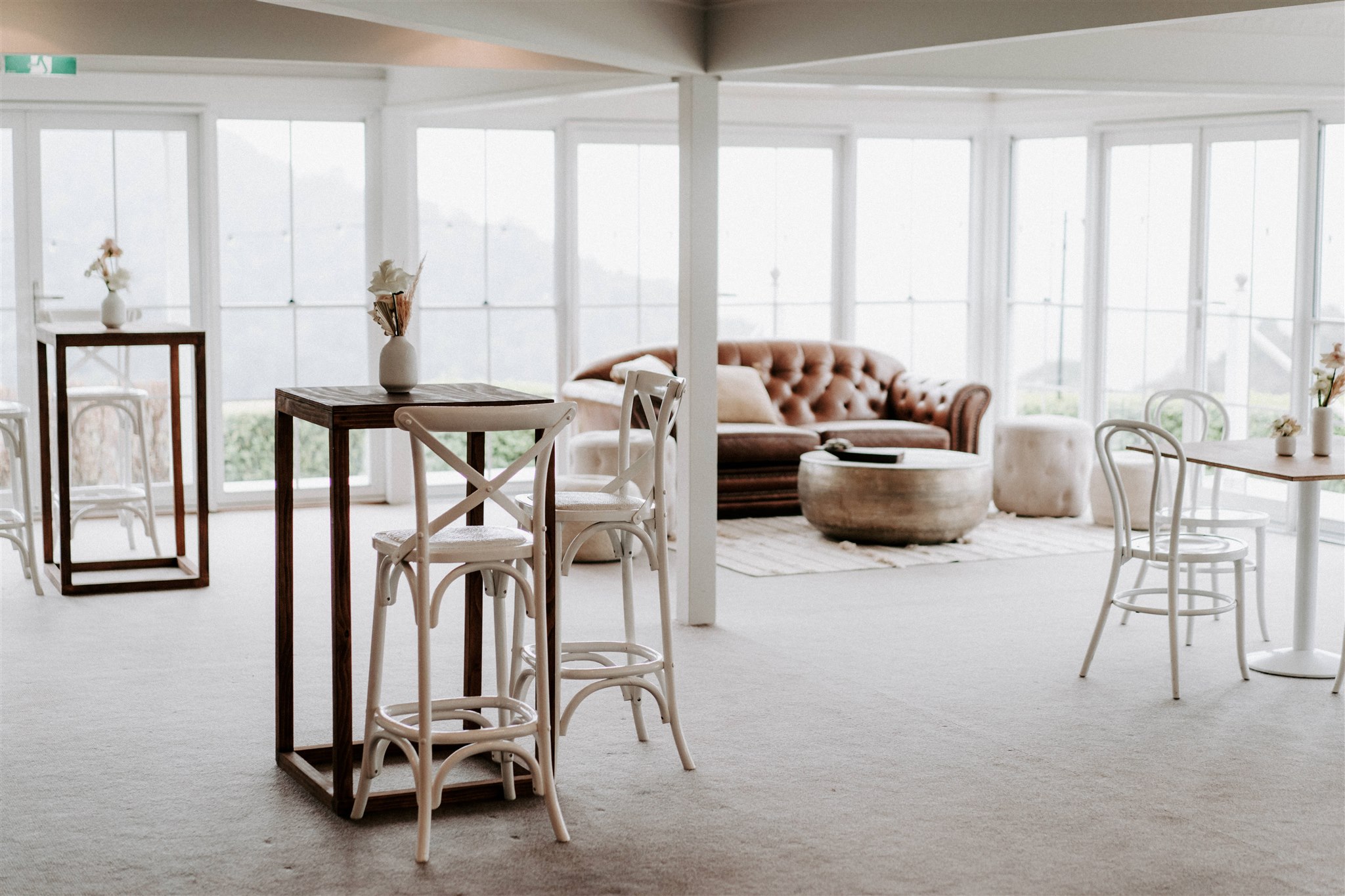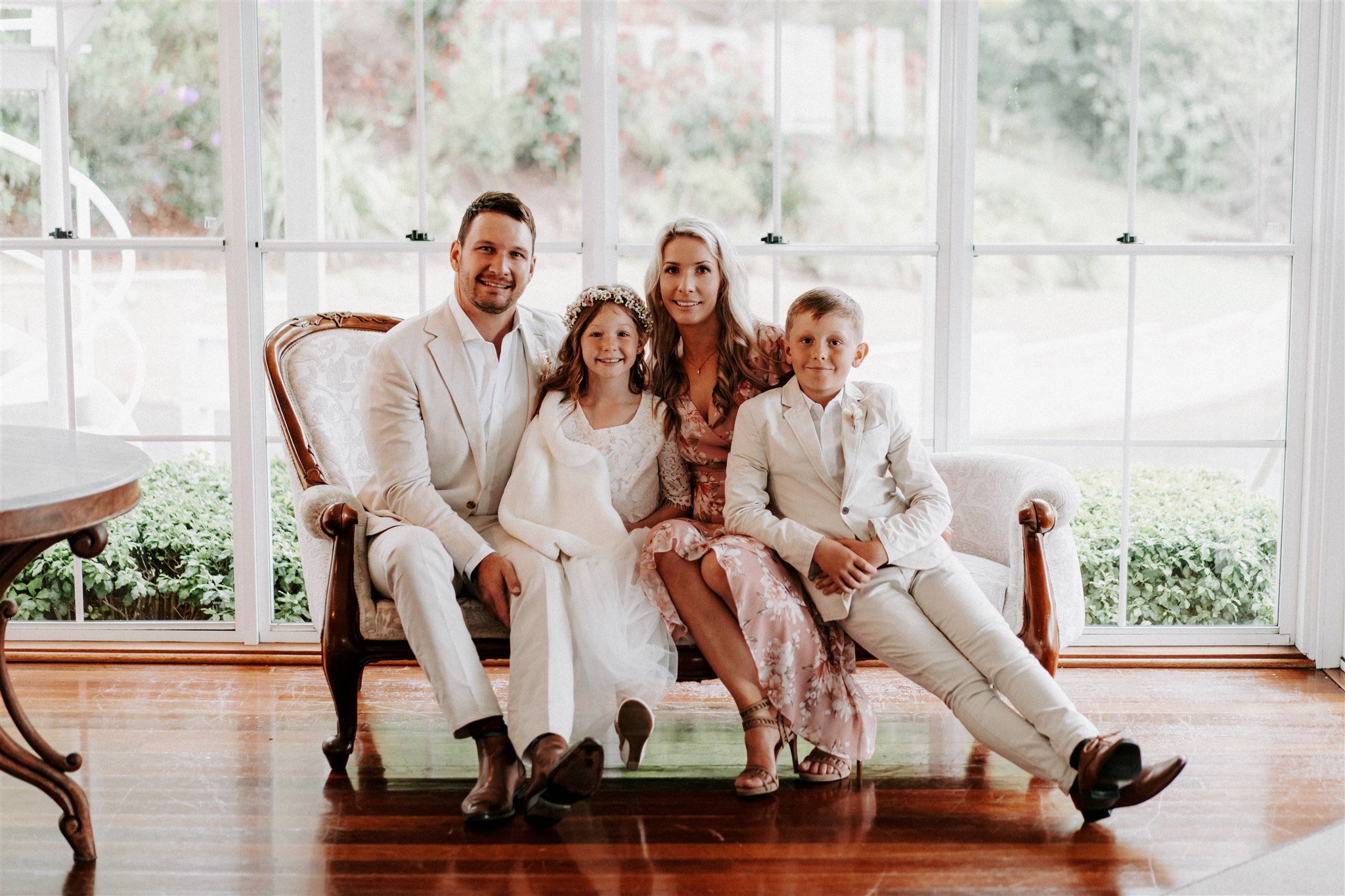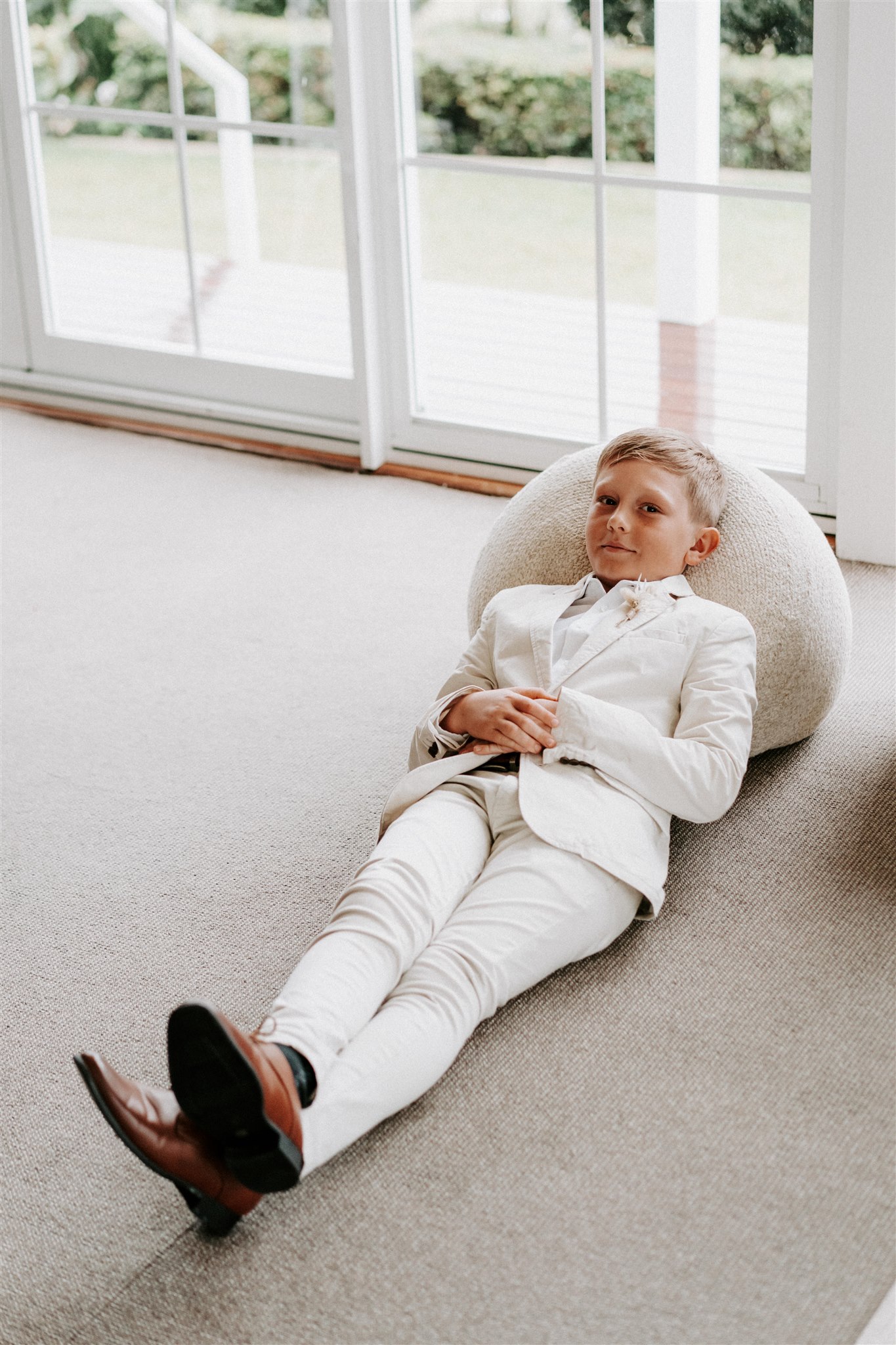 The Proposal
On Saturday 16th of March 2019 I arrived home from a day of studying for my final board exam to a big red bow on our front door. I opened the door to the sound of my favourite piano composer's music and the entryway lit with fairy lights and candles leading down a path to our dining room. The pathway had pictures of Damian and I in a timeline from when we first met to now. I entered the dining room covered with fairy lights to Damian standing there with our cat Frank both matching in suits and bowties. That's when he got down on one knee and asked me to be his wife.
Why I Married Him
Damian and I are opposites in almost every way but one thing we have in common are our goals and drive for success. He has brought me out of my introverted shell (as much as possible!), and makes me laugh everyday. My life certainly would not be as adventurous without him in it.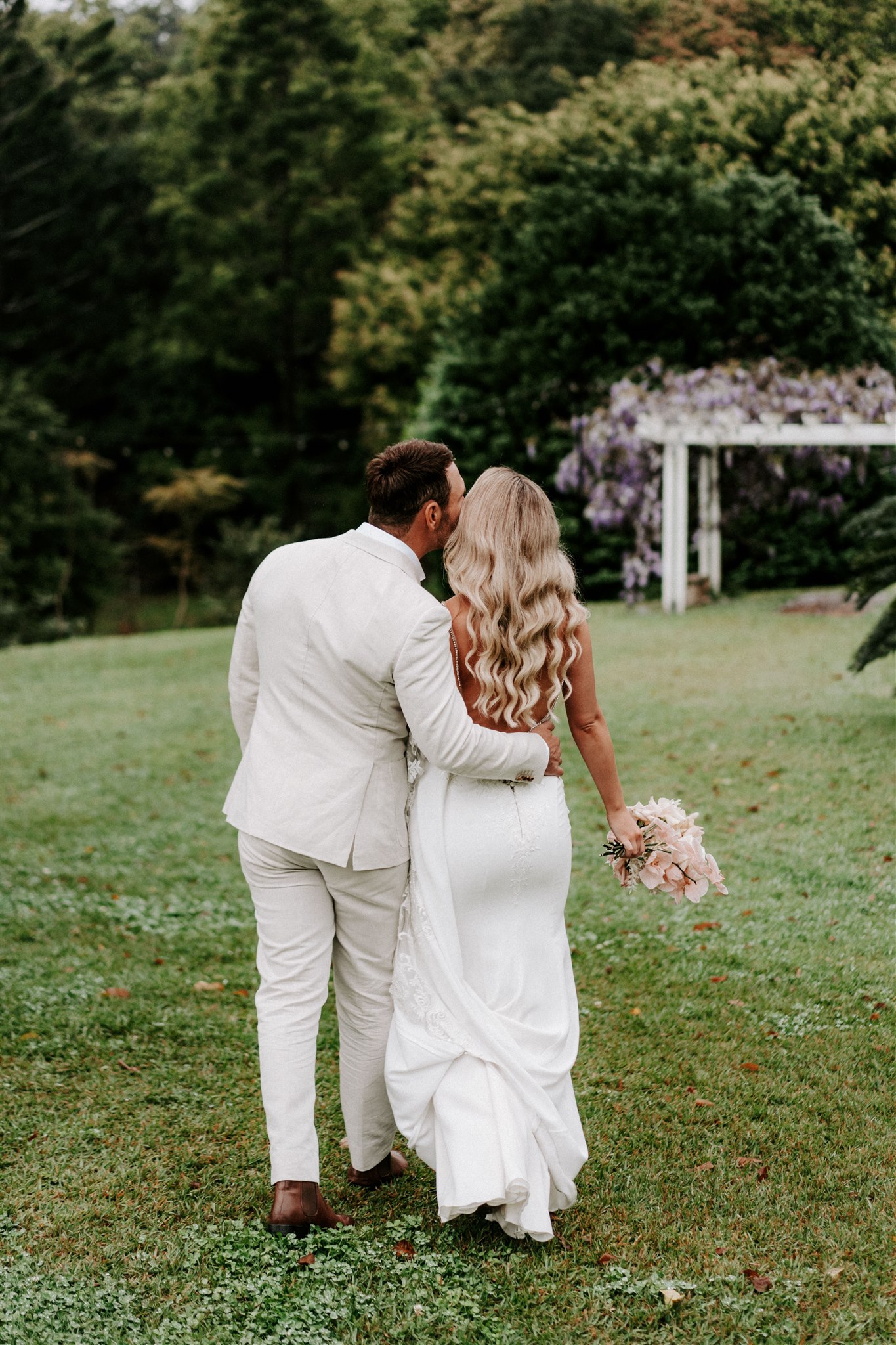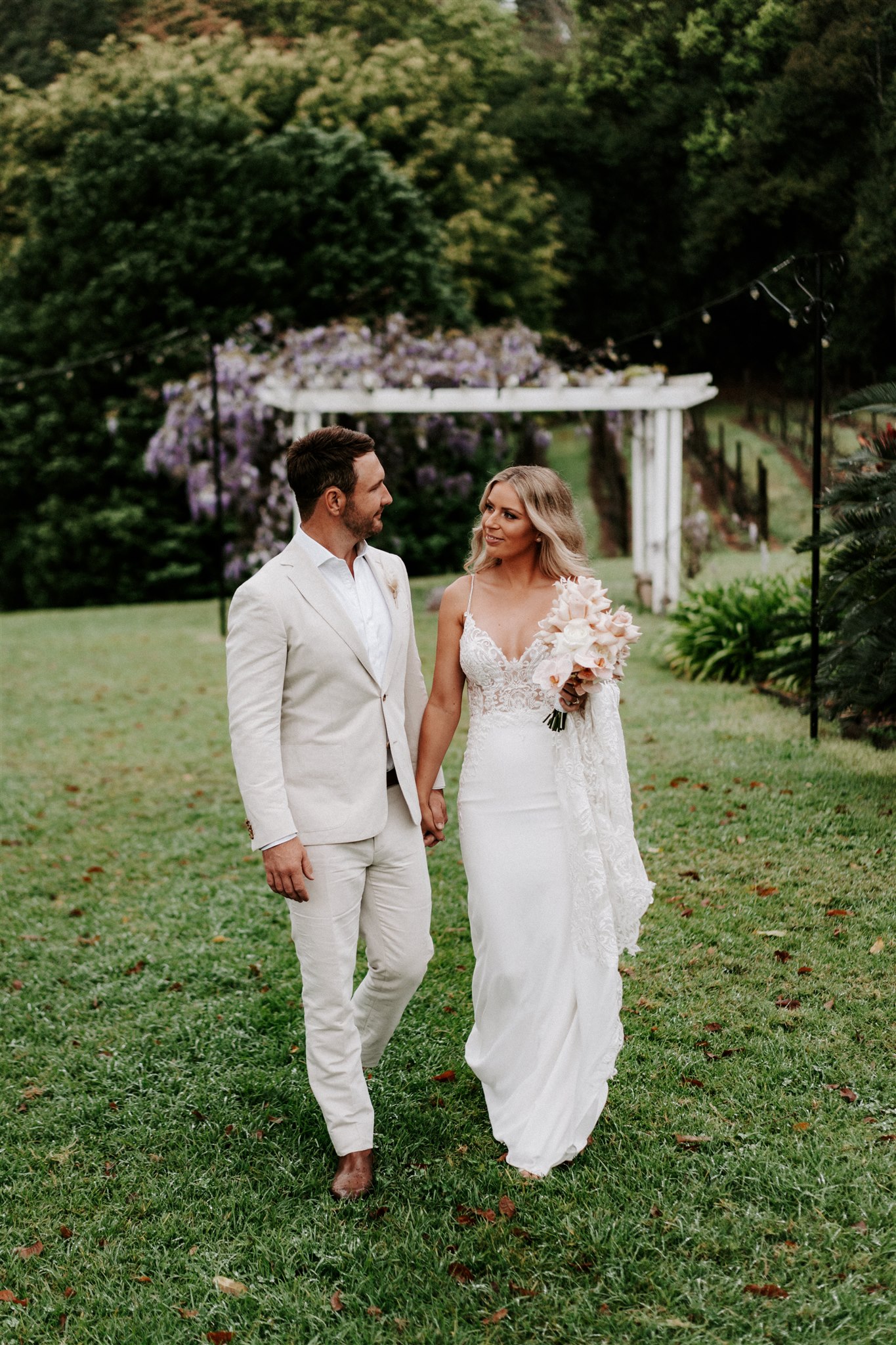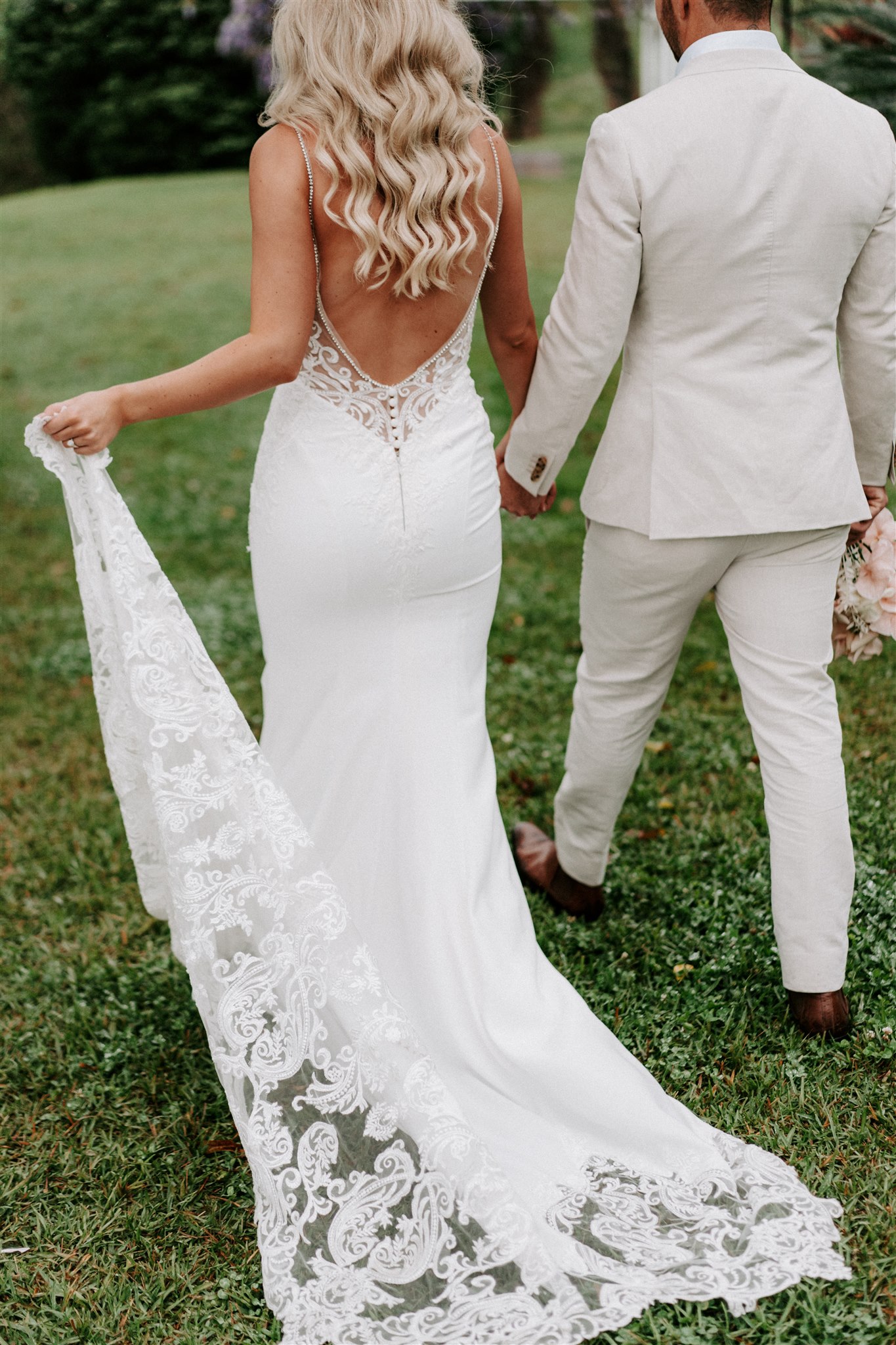 Wedding Secrets
Biggest splurge: Our live music! We knew we wanted The Famo's Duo. They were originally booked out for our first two wedding dates, so we were so lucky to be able to have them play on our big day.
Best money-saver: I already had our welcome sign made up with our original pre-COVID wedding date and didn't bother getting a new one made for our postponed date, I just asked the lovely ladies at Mondo Floral to cover the date with flowers! We saved over $150!
Bride's dress: Blue by Enzoani collection bought from Rosa and Mary Bridal
Bride's shoes: Spurr
Groom's shoes: Aquila 
Flowergirl's dress: Arabella & Rose 
Honeymoon: Spicers Peak Lodge
Number of guests: 18
Wedding budget: $15,000
Actual cost of wedding: $22,000