Meet Nicole Hopkins | Splash Events Director
24th January 2022
She was the first stylist we ever worked with when we started The Bride's Tree magazine, and after 15 years in business, she now runs the largest events company on the Sunshine Coast with an incredibly talented and passionate team.

In our first months after launching The Bride's Tree back in 2011-12, we organised our very first magazine shoots working with Nicole and the styling team from Splash Events. After a ton of careful planning, the day came for our bright, summer-inspired beach shoot… and the weather was cyclonic. 
At Shelly Beach in Caloundra, we huddled in the back of a truck Nicole Hopkins had packed full of furniture and styling items for our boho-themed shoot. As the rain poured and we stared out at the ominous dark clouds rolled in fast over the ocean horizon. 
Just as we were starting to feel the realisation setting in that we may have to pack it in, Nicole looked at us and said, "Okay, we're doing this. Let's get it all ready in here and when there's a break we grab and run." 
And we did. 
To this day, it's still one of my favourite shoot experiences and taught us that no matter what, the show must go on, and when you're working with ultimate pros like Nicole and her team, it always will. 
Read on to learn more about Nicole's journey as a wedding stylist who, over the past 15 years has built up her business from a one man show to the Sunshine Coast's largest wedding and events company. 
Nicole, what does a day in the life of a wedding stylist look like? 
My job is incredibly busy and every day is different! I could be meeting with clients, preparing mood boards and proposals – I do love this creative part!
At the same time I'm also preparing for the events that lie ahead, organising suppliers, floor plans, managing the stock selection with the warehouse team, rostering the staff and creating the event schedule which is often minute by minute. Then the action part, where I am very hands on setting up events and you'll often find my up a ladder and carrying chairs and furniture.
This is hard work, but also one of my favourite parts of the process. It is so exciting seeing a concept come to life and to witness the delight of the client when they finally see what they had dreamed.
Whenever I get time, I'm also always researching new trends and finding inspiration and buying way too much new decor!
Prior to working in the wedding industry, what did you do?
I have always felt drawn to everything and anything creative. After School I started working at the local then 'Grace Bros' (now Myer) in the Manchester department with two very strict and hardworking bosses, they soon taught me what working hard and customer service is all about.
I found myself making that department look the best it had ever looked (I was told), making beds, folding towels perfectly and colour coordinating all the linen and displays. It wasn't long and I was picked up by the Visual Merchandising team and over 9 years worked my way up to assistant manager in one of Sydney's largest stores and was then selected in an elite traveling team merchandising refurbished and new stores ready for launches and grand openings.
Over those years I studied interior design and decorating at night and completed a Bachelor in Design.
What is one unique thing that makes your business stand out from the crowd?
Our stand out wow factor is our large and diverse range of wedding hire and style options. It's a one stop wishlist shop, where brides and grooms can tailor their weddings to their own style and with our expert team of stylists, we make it all come together beautifully and effortlessly. There are many event stylists and coordinators on the coast who have a great talent for combining décor and colours. What sets Splash Events apart, however, is not only our longevity in the industry, but our high ideals to ensure we're always making our clients' weddings or events truly unique and absolutely flawless.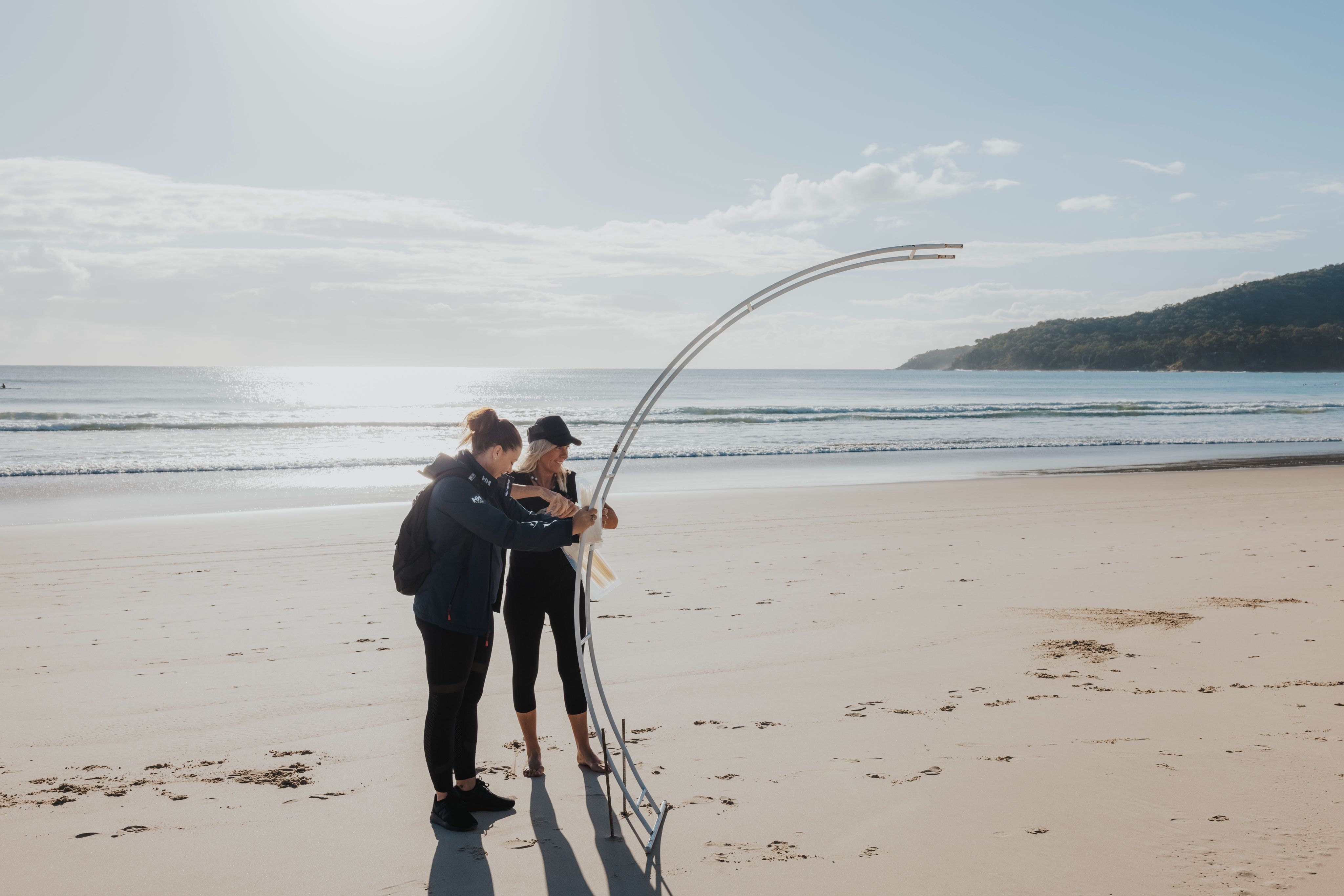 Share something that's interesting about you, or something a lot of people don't realise.
While I'm known as a creative workaholic, it wasn't all work and no play. I've done a lot a travel and spent six years travelling around Australia in a kombi – then ventured overseas for a world trip – surfing and snowboarding around the world. Travel has certainly been a major influence in my work and design style.
How do you like to spend your days off? 
My free days are spent with my children and friends relaxing on our beautiful beaches with a bottle of wine, a picnic set up and a grazing platter… followed by a night out in Noosa with dinner and dancing!
What can we expect to see in weddings this year? 
2022 is shaping up to be an incredible year for weddings and events on the Sunshine Coast. Due to restricted international travel and the natural beauty this region offers, Noosa, the Hinterland and the Sunshine Coast will continue to grow as key wedding destinations.
Our planning department is expanding to assist interstate brides and grooms in creating their dream wedding. Predicted trends… like in 2021, 2022 will still see smaller more intimate weddings and luxurious private dining experiences.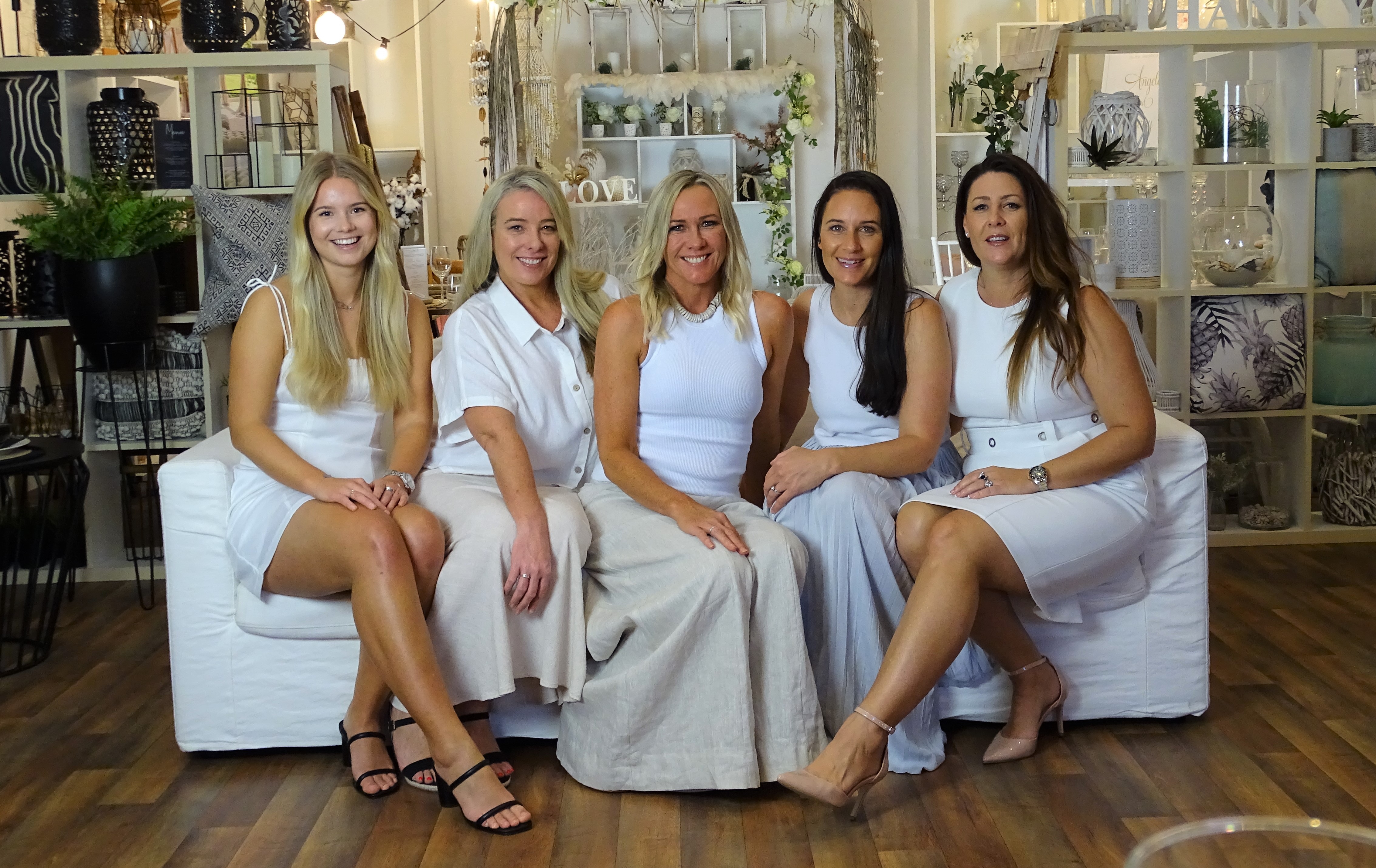 SPECIAL WEDDING STYLING OFFER 
Love the sound of Nicole and her team helping you with your dream wedding day? She has an offer just for readers of The Bride's Tree blog.